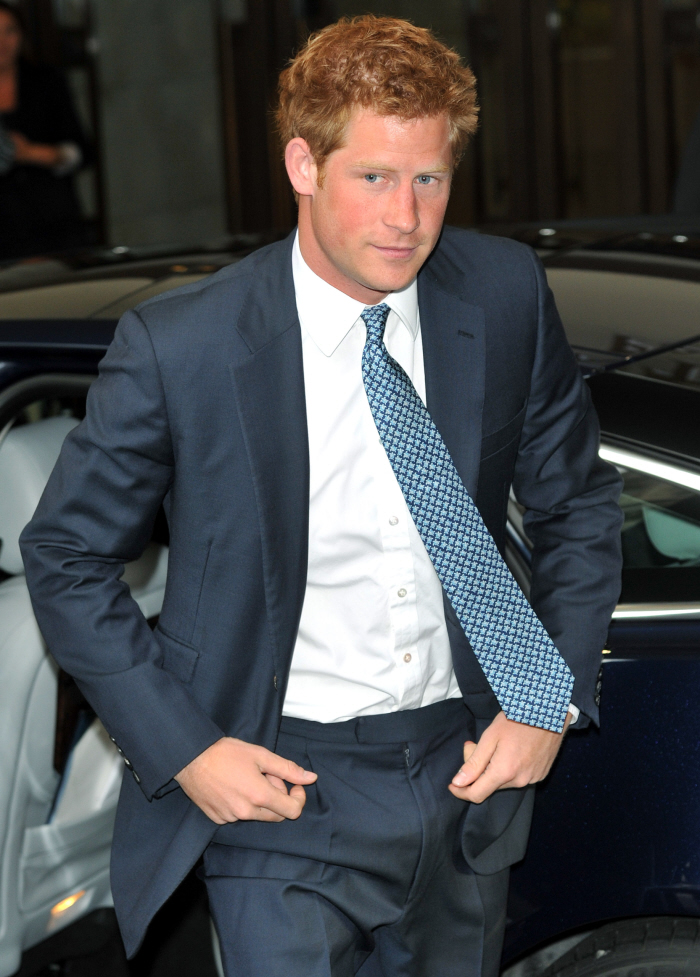 Here are some new photos of Prince Harry in a nice suit, arriving to attend the WellChild Awards in London. Doesn't Harry look nice? Both Harry and William always wear such nice suits, beautifully tailored. I also think I'm looking at ginger bulge there too, right? Yes, it's probably just some odd bunching in the crotch of the pants, but let me go on thinking that Harry was having some dirty thoughts in the car and he didn't get a chance to calm himself down. In America, men are told to "think about baseball" when they get over-excited. What do they tell boys in the UK? "Think about cricket"? I especially like this dirty little look that Harry gave to *someone* – God knows who. Whoever she is, she's a dirty girl.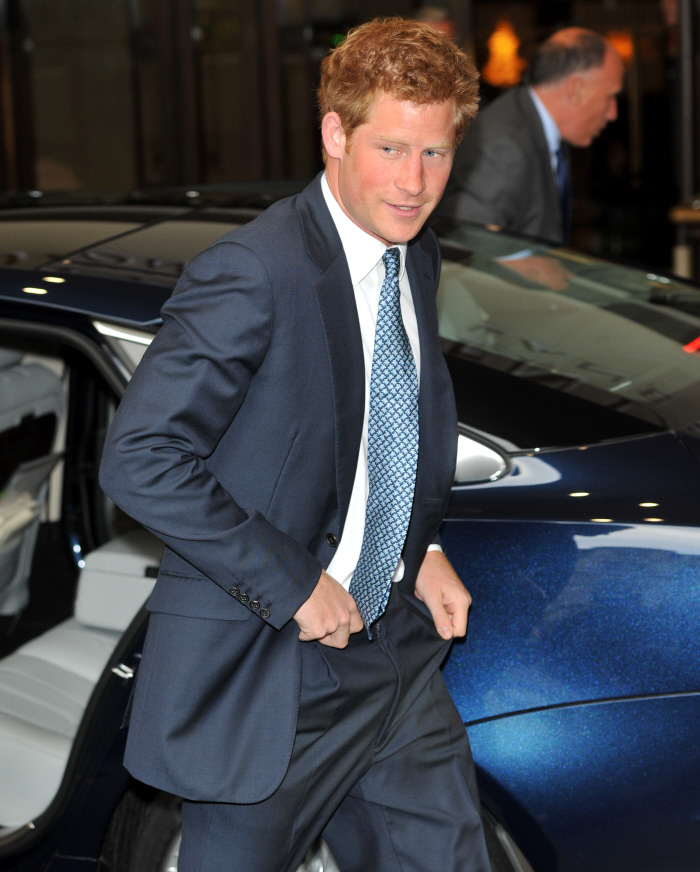 So Harry is back in London after taking a single-dude trip to Croatia, where he basically just went to clubs and partied his ass off. Maybe he's getting over his breakup? I doubt he can even remember the girl. He went to Croatia with a group of friends, flying in on Saturday. He went to a club called Veneranda where he got wasted, started dancing, moved to the edge of the pool, kept on dancing, lost his balance, and then jumped into the pool. He climbed out of the pool and then kept on dancing. There's video:
Here's what I love – Harry kept dancing even though he was soaking wet. He stayed there for hours longer, and at some point he borrowed a dry t-shirt. He didn't pitch a fit and demand to go back to his hotel to change. No, Haz rolls with the punches. I also love that he was mingling with the commoners – he and his friends refused the offer of access to the VIP area. The Mail has more about the trip – plus photos – here. We have some of the photos too: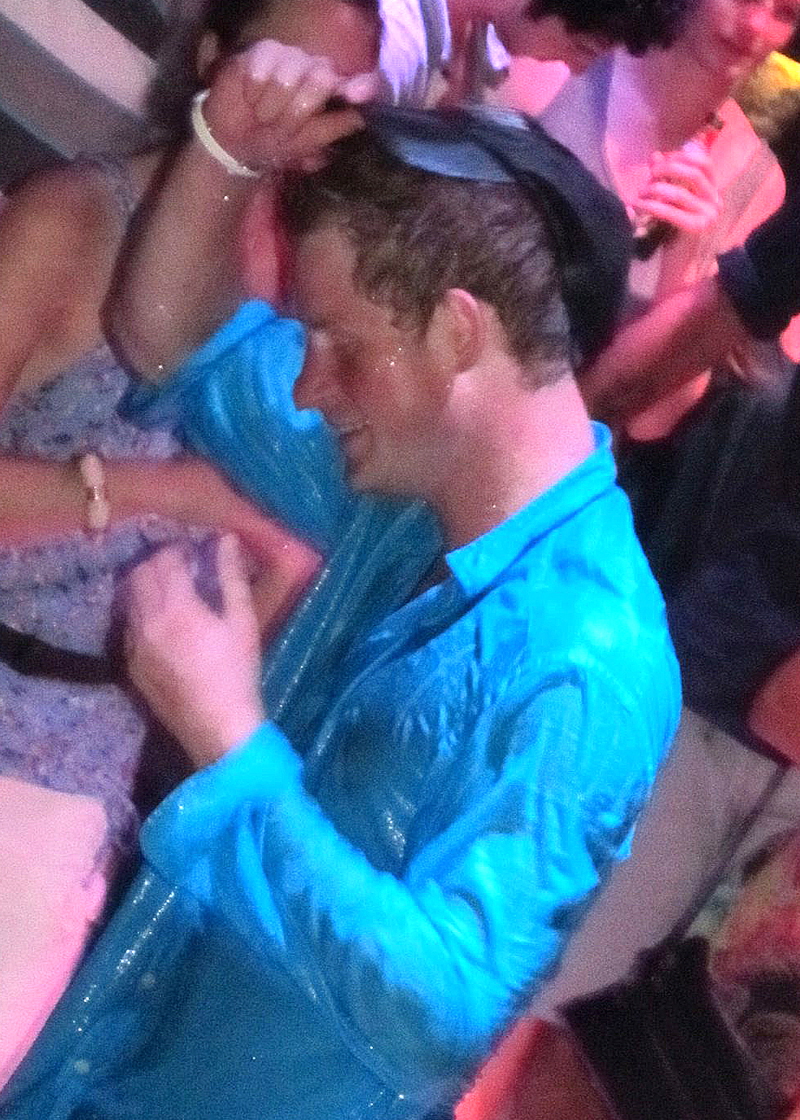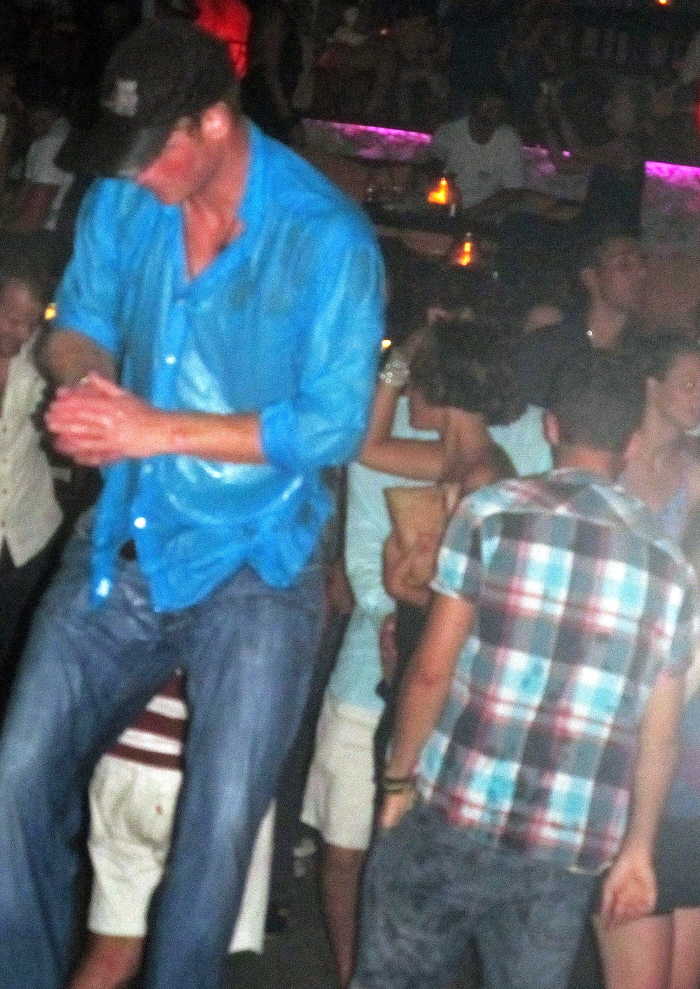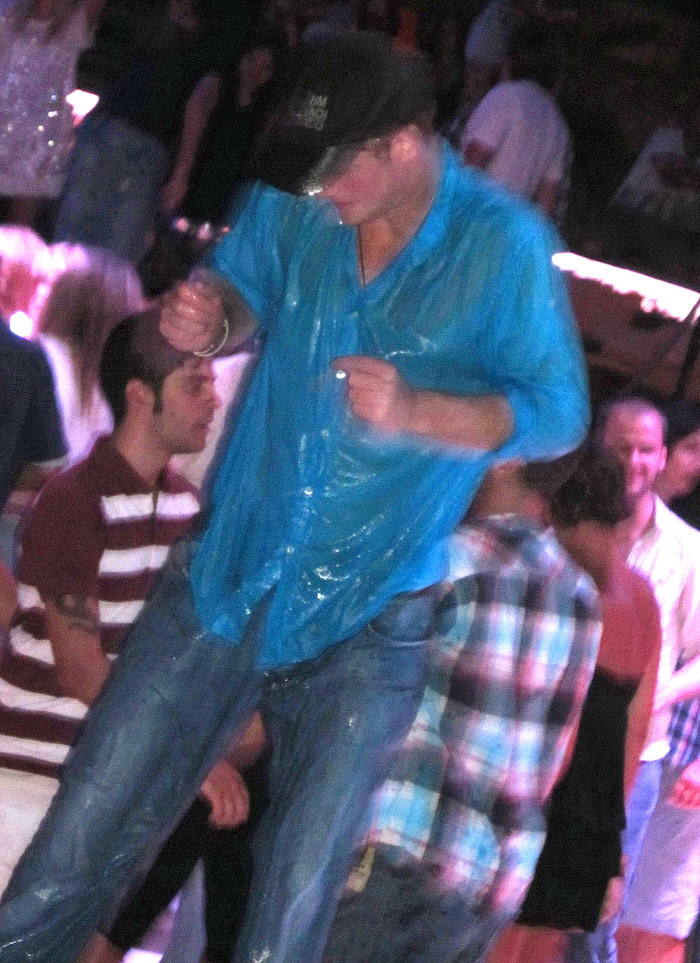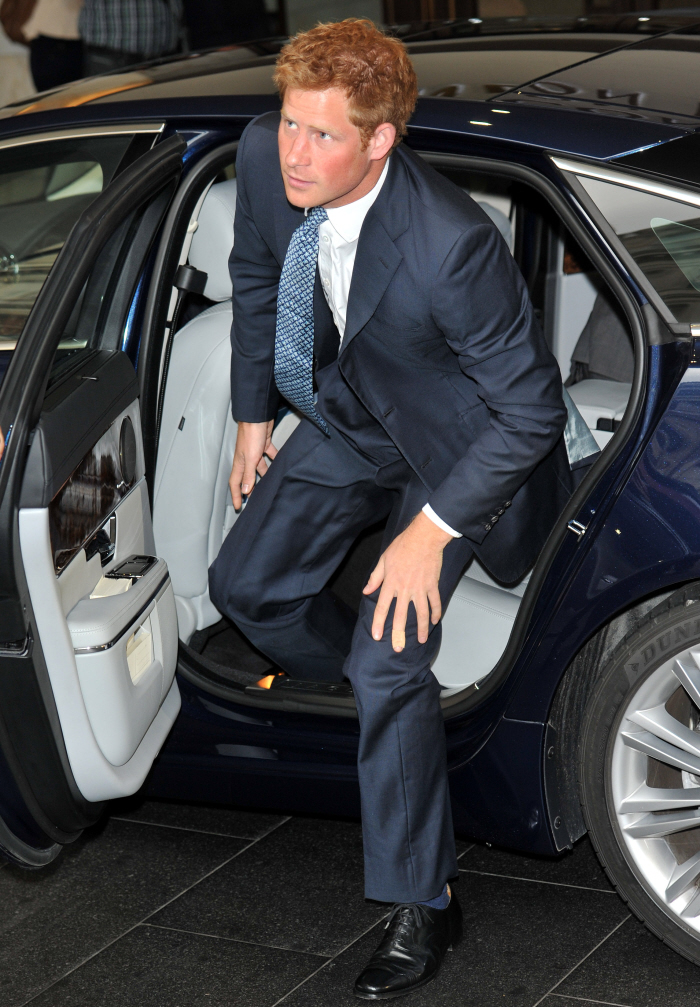 Photos courtesy of WENN & Fame.