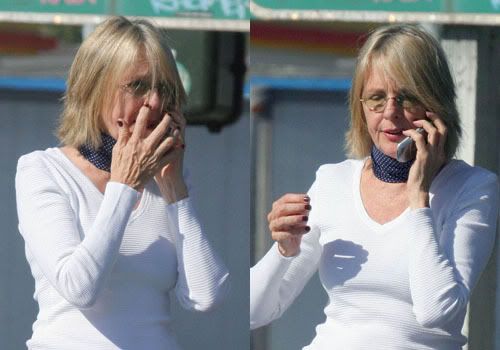 Here's Diane Keaton walking around barefoot and talking on the phone while picking her nose and examing it. She doesn't seem to eat it, though, as Brooke Shields was busted doing just a couple of weeks ago.
Cindy Crawford was also photographed picking her nose, and I saw some candids of Michele Williams rolling one out a couple of months ago.
This is rather pointless, I know, and we all need to get rid of boogers somehow. Maybe it's because I have a kid, but I usually have one of those mini packs of Kleenex on me.
Pictures from Gossip Rocks.