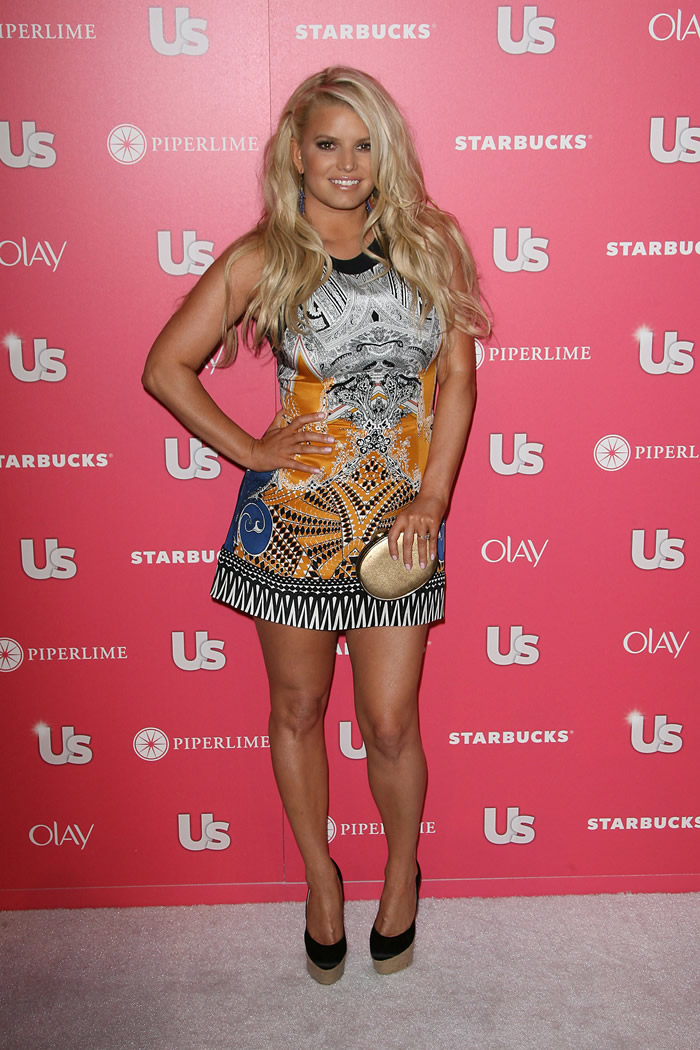 For whatever reason, Jessica Simpson continues to make headlines for her upcoming wedding even though the date is still very much in question. In Touch recently published a story that Jessica was reportedly considering pushing back her wedding date because's been gaining weight despite her adherence to the Tracy Anderson Method. Now, In Touch has added to the story with details that Jessica is so desperate to look thinner that she's considering "drastic action," i.e., smaller boobs:
Most women would kill for killer cleavage. But not Jessica Simpson. The singer is so distraught over her fuller-than-ever figure, she's telling friends that she's going under the knife. "She thinks that if she downsizes her breasts, she will look smaller," a friend of Jessica's tells In Touch.

The only question in Jessica's mind, says the friend, is when. "She hasn't decided if she'll get it done before the wedding," says the pal. "She wants to, but she fears being laid up for a week or more so close to the date."

As In Touch has reported, Jessica and fiancé Eric Johnson, 32, had asked friends and family to reserve November 11, but she's reconsidering. "She's in such limbo about what to do," says the friend of Jessica, who another insider tells In Touch is terrified of being a "plus-size bride" (even though she's not really even plus-size!). Says the insider: "Jessica wants to waltz down the aisle — not waddle."

However, despite attempts to slim down, she's heavier than ever. "Jessica used to never be able to resist looking in mirrors, but now she avoids them like the plague," says the insider, who puts her current weight at the "wrong side of 140 pounds."

Even a pre-wedding escape to Mexico (on August 25) did nothing to boost her spirits. Jessica, 31, who packed flowing caftans in place of sexy bikinis, "is at her wit's end," says the insider. "If the weight doesn't come off soon, she might either call off her wedding or get surgery. She's that desperate." Predicts the friend, "If she does postpone, breast reduction is on her to-do list."
[From In Touch, print edition, September 12, 2011]
Okay, I can sort of identify with Jessica here because not only do boobs physically add to a woman's weight, but (if they're big enough) they can sometimes also require going up a size or two on a dress, which is frustrating when it happens to say the very least. Still, Jessica can obviously afford professional alterations that would negate such a consideration. Otherwise, I don't know what to think about this story because I cannot imagine why Jessica would voluntarily downsize two of her only claims to fame. Other than that, she carries around very large purses and claims to be a fashionista, and the world inexplicably indulges this latter facade in spades.
Also, boob reductions aren't necessarily a permanent thing either — they can actually "grow" back (in rare cases) after a few years to their previous size. Creepy, right? Sort of like a Hydra monster.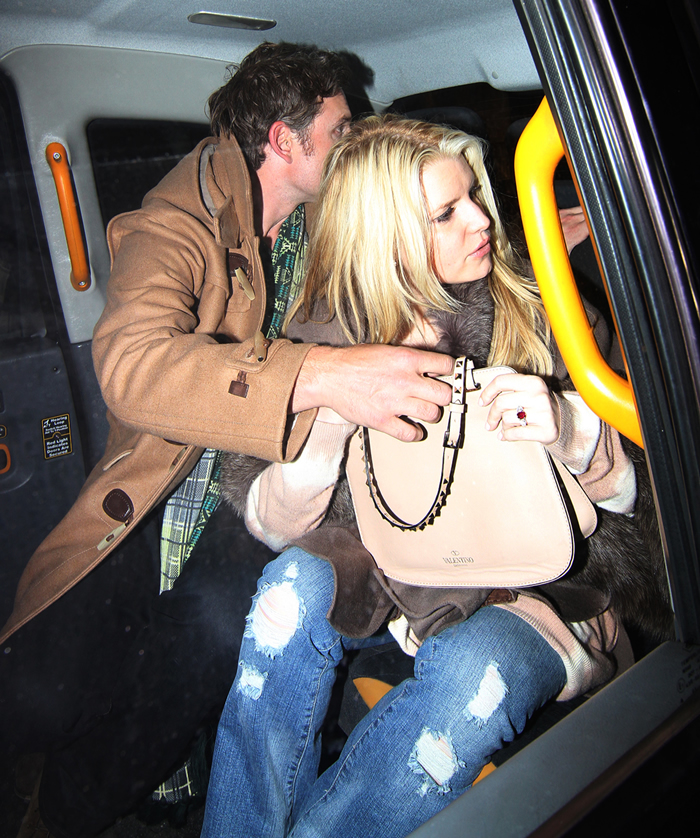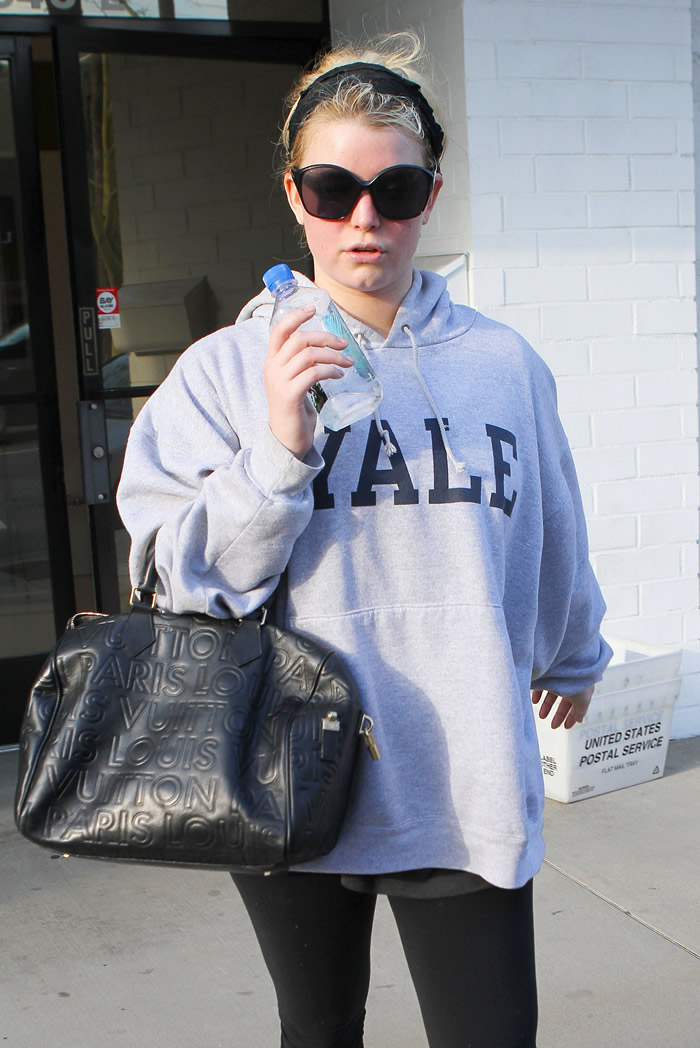 Photos courtesy of WENN