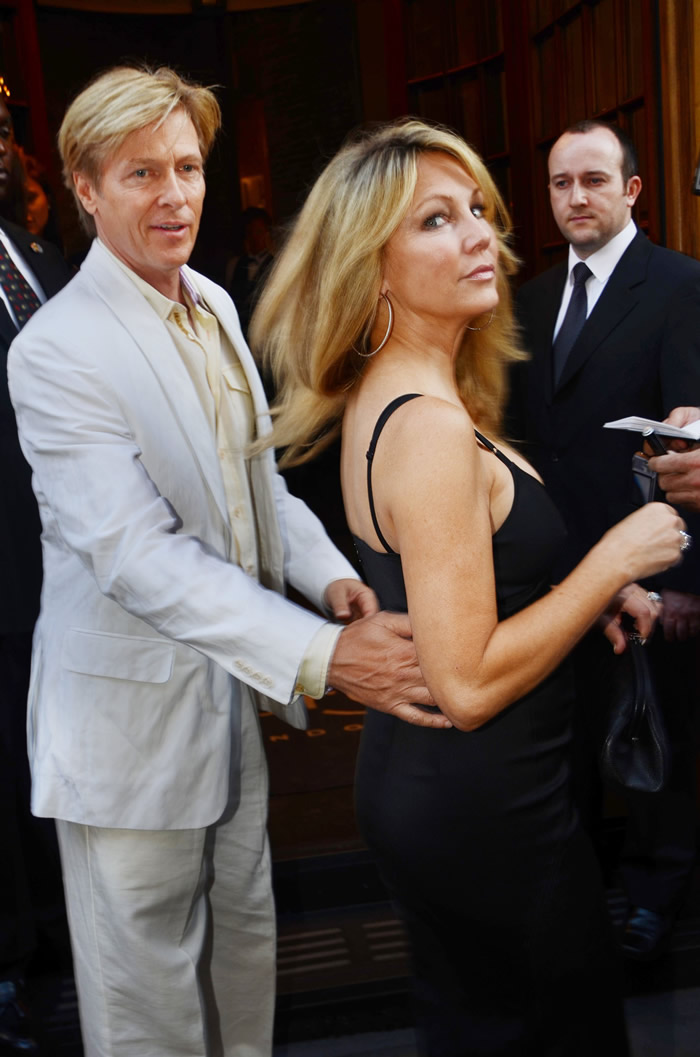 Heather Locklear and Jack Wagner have been dating for over four years now, and a new round of engagement rumors started up just last month. Whether or not the two are actually planning upon walking down the aisle remains a mystery, but In Touch is elaborating upon the story with an interesting embellishment. Allegedly, Jack is enamored not only with Heather but also with reality television too. Also, perhaps he might have gathered a few dollar signs in his head after watching Kim Kardashian's wedding, which has earned her an ungodly amount of money? That's what The Enquirer seems to believe:
"The thought of letting cameras in her home … fills her with dread."

Soap star Jack Wagner and wife-to-be Heather Locklear are in a bitter showdown over doing reality TV — and she's angrily threatening to call off the wedding. "Jack is a big fan of reality TV and has noticed how celebrities have been cashing in by letting camera crews into their homes," a friend of Heather's told THE ENQUIRER.

'He's excited to jump on the reality bandwagon and asked Heather to star in a show following their joys and troubles in the run-up to their big day next summer."

Jack, 51, believes that a reality show, which would also feature his two sons and Ava — Heather's daughter with rocker Richie Sambora — has the makings of a ratings winner.

But Heather, 49, feels she is above reality TV and despises the idea of a film crew intruding into their daily life, disclosed the friend.

"She considers herself a serious actress, and the thought of letting lights and cameras into her home in the morning before she puts on her makeup really fills her with dread. Heather told Jack that she'll pull the plug on the wedding if he persists with the idea."

Another source noted that Heather's life is back on track after her struggles with substance abuse, "and she doesn't need a reality TV show creating more drama than necessary.

"She prefers to spend her time acting, being amother and playing golf with Jack rather than putting her entire life on display."
[From Enquirer, print edition, September 12, 2011]
I really hope this isn't true because I don't want to believe that Jack would be stupid enough to jeopardize his relationship with Heather over a lame reality show. And I don't blame her one bit for not wanting any part of it either. While Heather isn't and never will be some Oscar-caliber actress, she's always been very successful on television and has singlehandedly saved a number of shows merely by virtue of her presence. Jack needs to realize that he's incredibly lucky to have landed her and just be happy with that. Several million other guys would love to be in his place, I'm sure.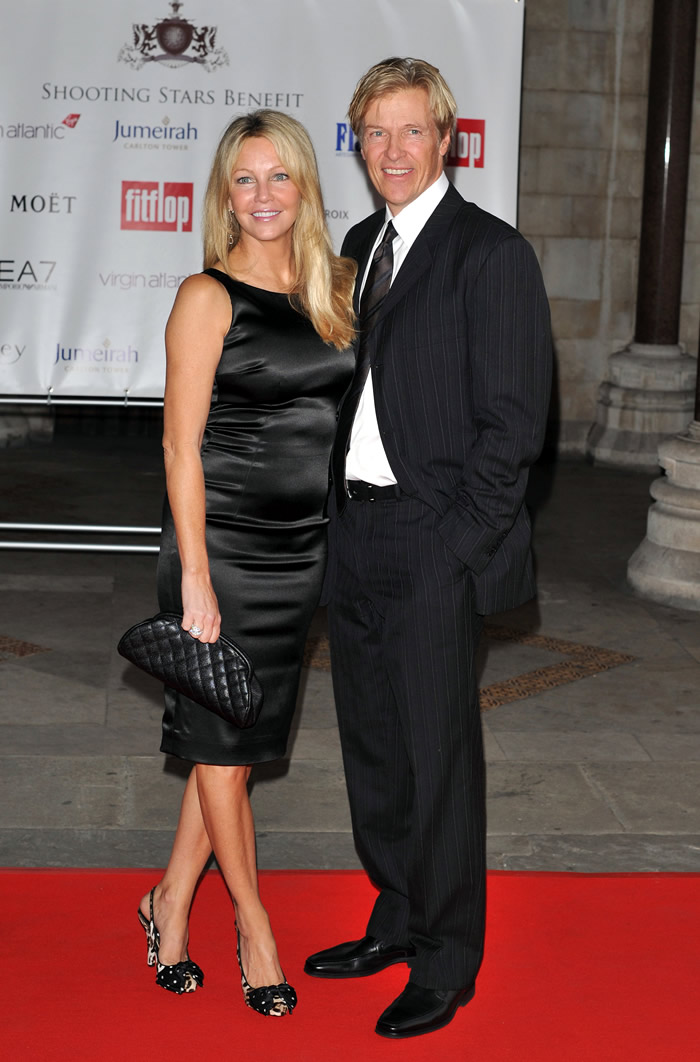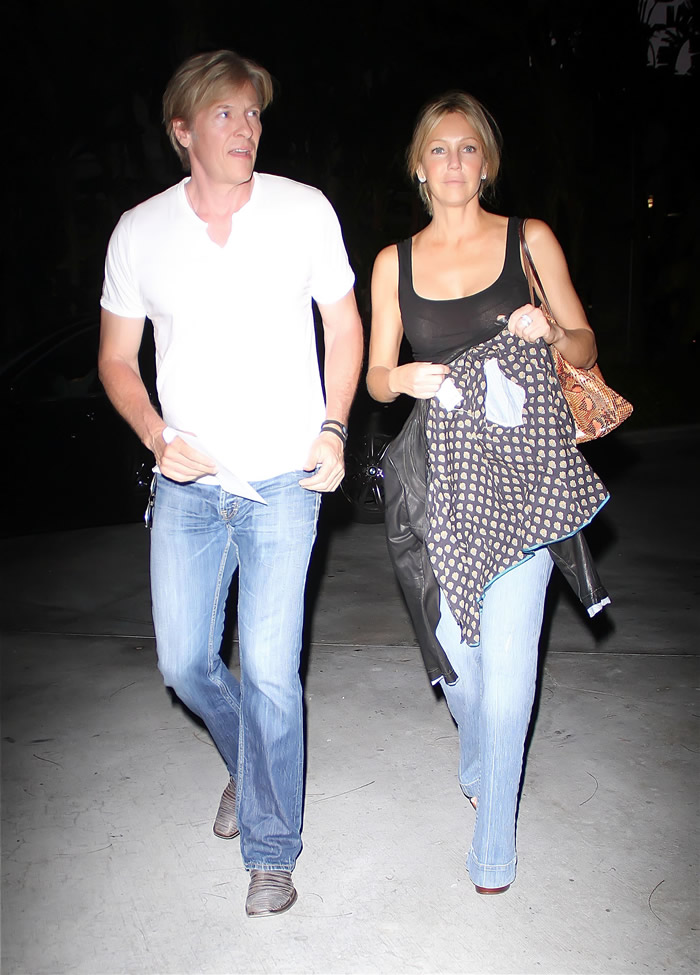 Photos courtesy of WENN