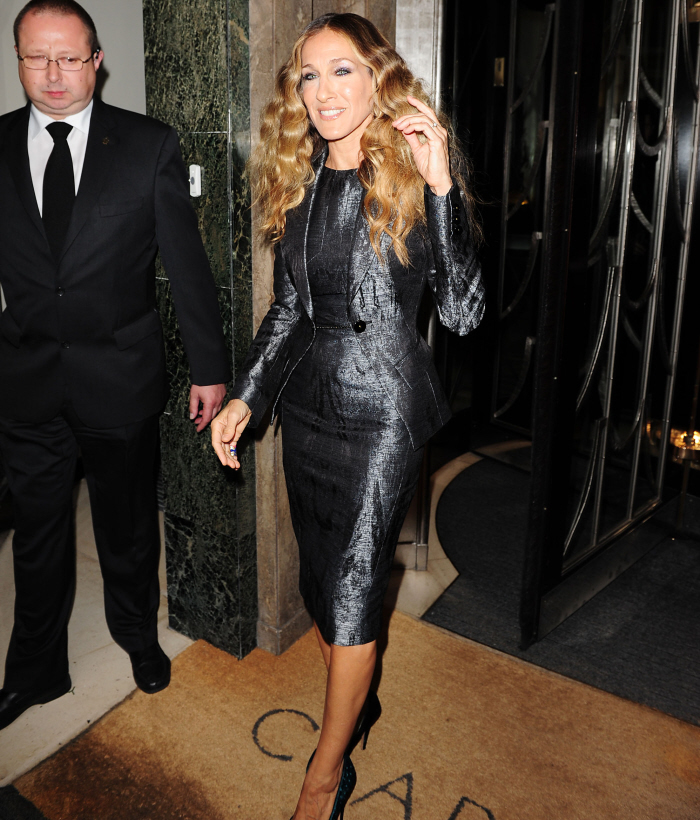 Sarah Jessica Parker is still in London, living it up and promoting I Don't Know How She Does It. I haven't seen any red carpet photos of SJP in London, so I guess there hasn't been a UK premiere yet? But we're still getting a daily fashion show. This charcoal metallic number is Antonio Berardi, a designer I know little about, but he's growing in popularity. It seems like half of Hollywood is wearing him these days. I think the suit is really pretty, and very flattering on SJP's thin figure. It covers up what needs to be covered up (her arms), and the shimmer is lovely.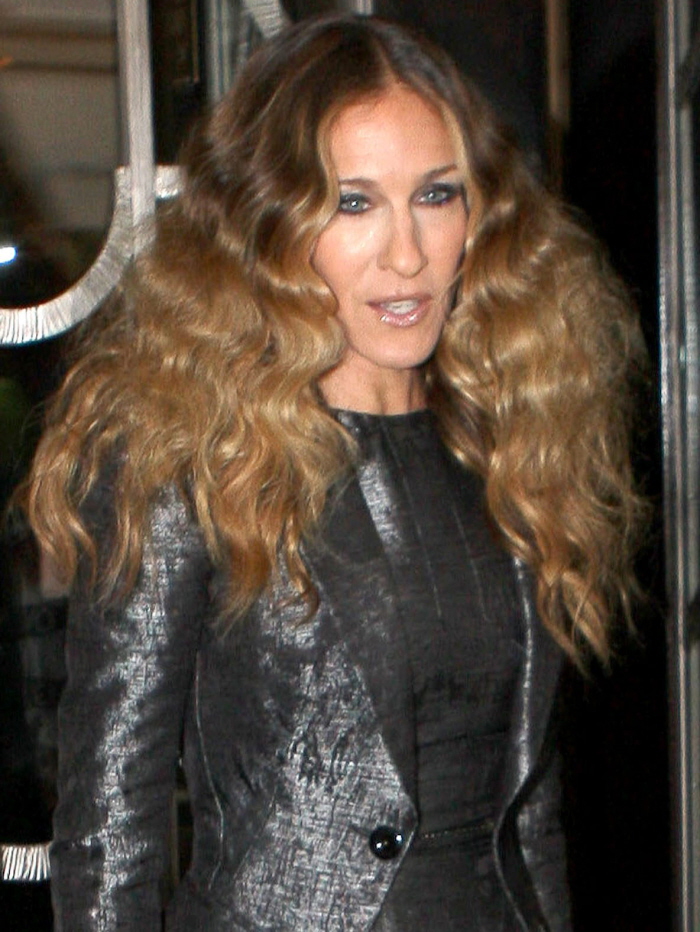 My only complaint is the hair. Jesus, SJP, STOP. She had a good hair day at the photo call, so why does it look like such a disaster in these photos? I feel like SJP thinks that this is "high fashion" – probably because designers send their models out on the runway with this kind of screwed up half-fro. File this hair under: Things That Only Work On The Runway.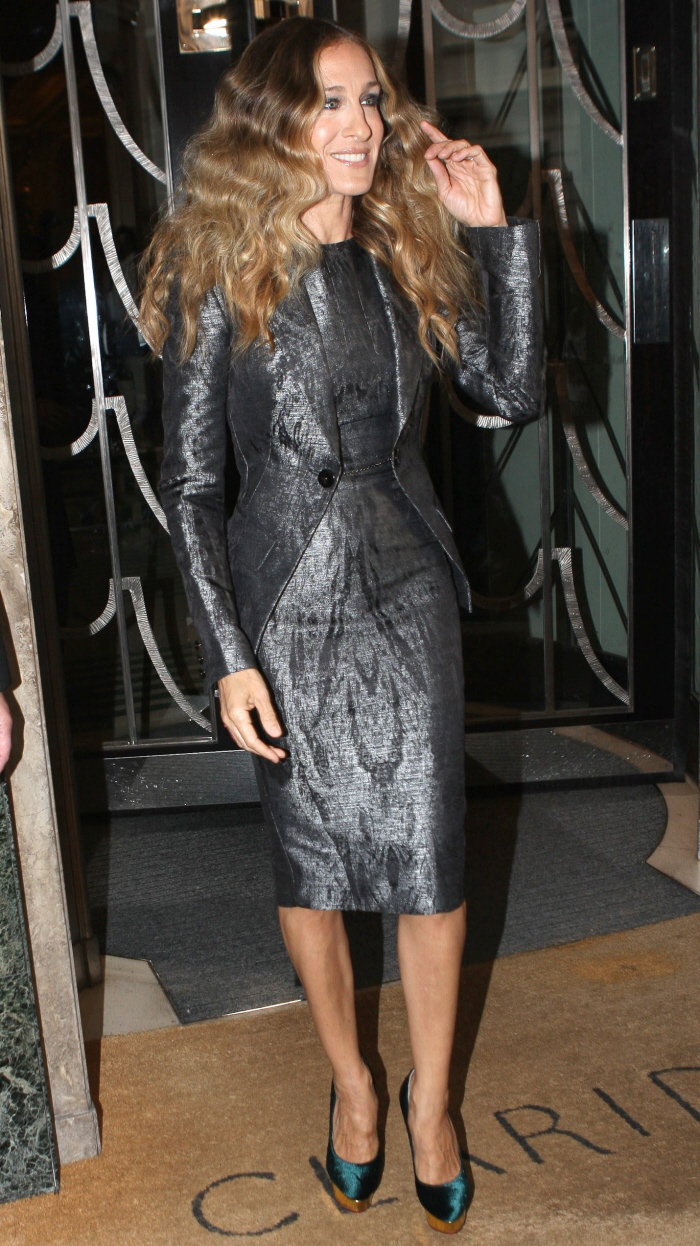 And here are some more photos of SJP today – I love her coat in these pics: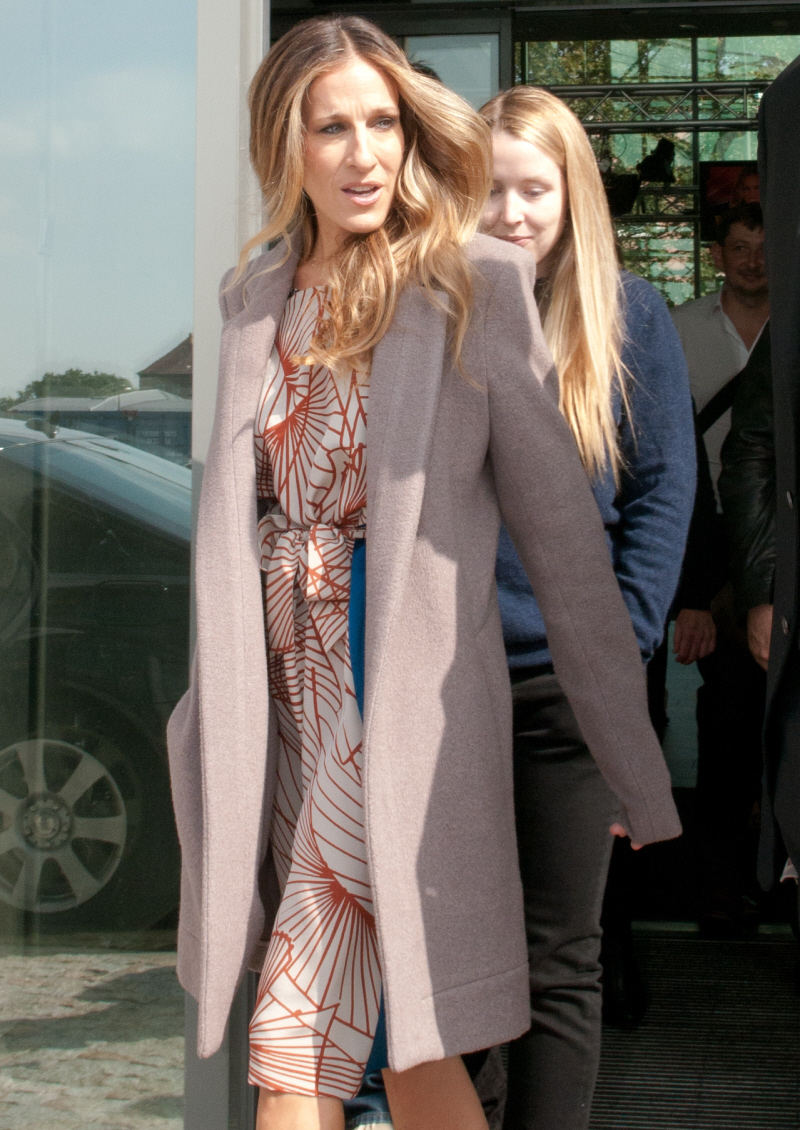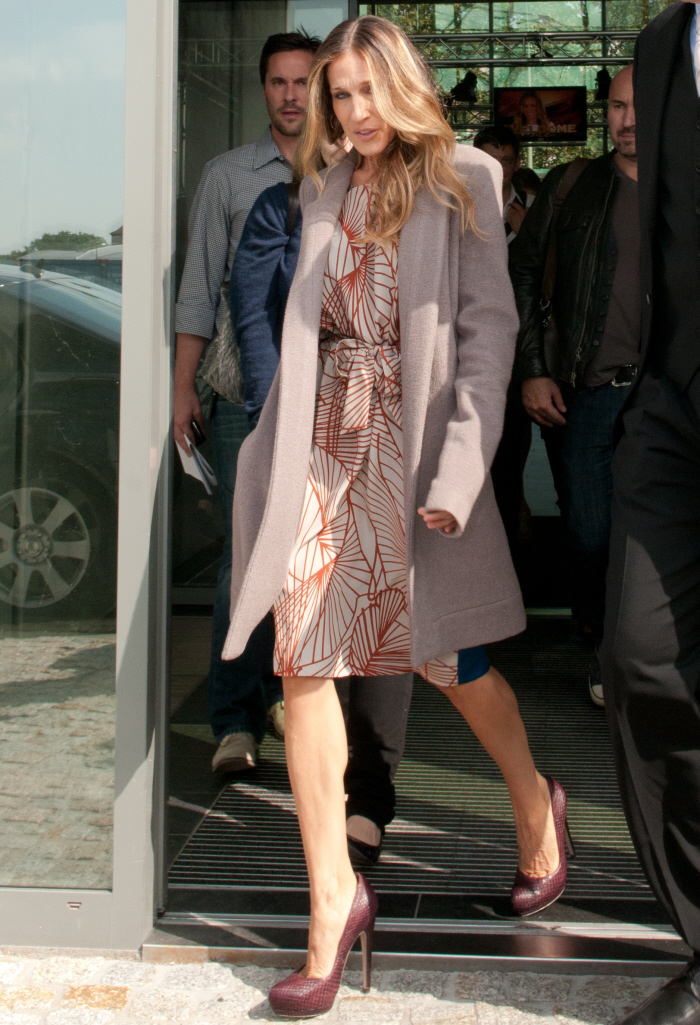 Photos courtesy of Fame, WENN.