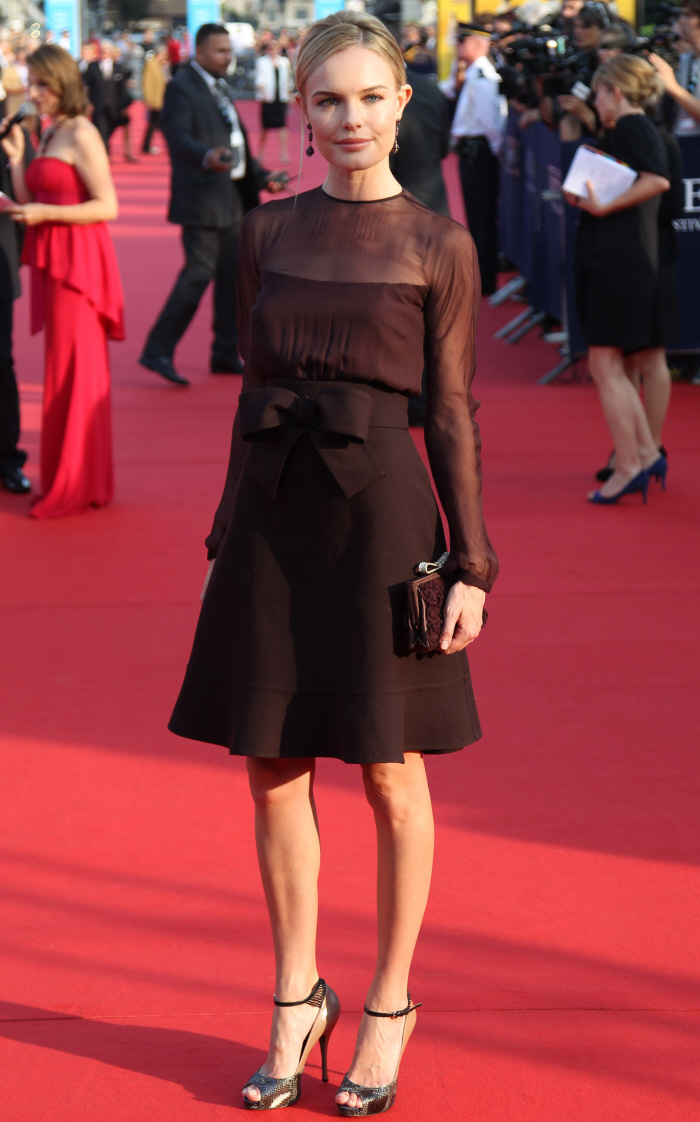 I can't believe I'm about to say this, but Kate Bosworth looks really good here. These are photos of Kate at the opening ceremony for the Deauville Film Festival. She's in Valentino and… it suits her? On another girl, I would think this dress would be super-boring. But the clean style and the simply bow belt, it flatters Kate's too-thin figure. It adds a few inches to her skinny body. Kate brought her lover, Michael Polish, as her date. He walked the red carpet with her… which means that The Bos doesn't really hate doing the red carpet thing with her lovers, which means that it was Alexander Skarsgard who didn't want to be photographed with her.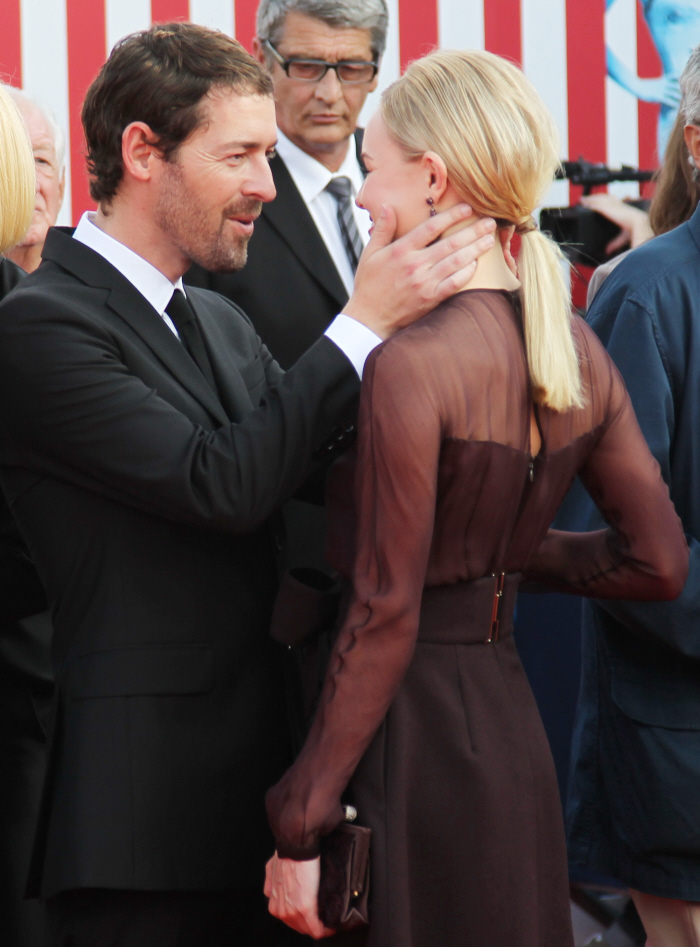 Kate is at the Deauville Film Festival to promote her film Another Happy Day, which finds her at the centerpiece of an ensemble family drama. Something about a wedding at the family estate, basically rich, neurotic white people with problems, I think. Demi Moore is in it, as is Ellen Barkin. Sounds like a must-miss film!
The Bos also has Straw Dogs coming out soon, which should be an interesting promotional tour now that she and Skarsgard are over. Do you think they'll pose together on the red carpet? Do you think The Bos will bring her new lover to the premiere in an attempt to make Alex jealous? Hahahaha. If you remember, Kate's version of how that all went down was that she cheated on Alex with Polish, and then SHE dumped Alex. Rii-ight. Anyway, Kate talks about Straw Dogs in her Blackbook Mag interview, which you can read here.
UPDATE: I've added some photos of The Bos in white Chanel at the Deauville premiere. I don't like this one.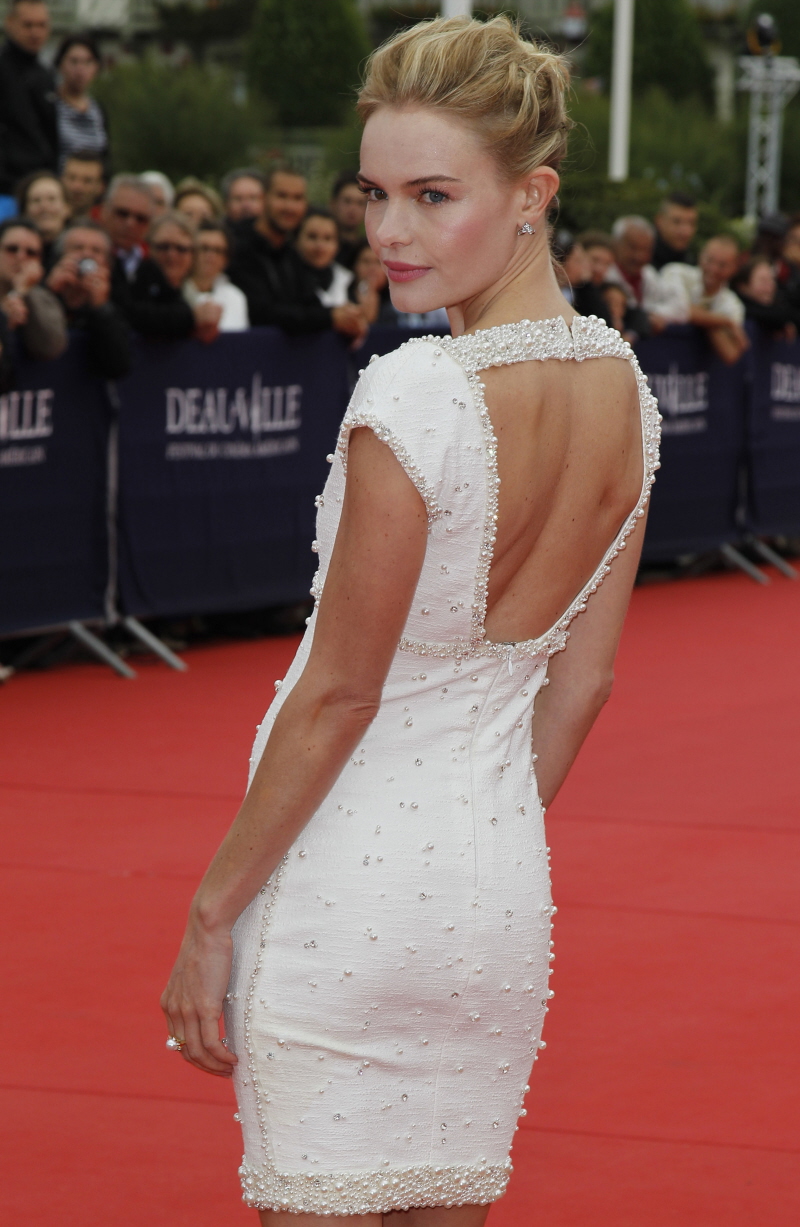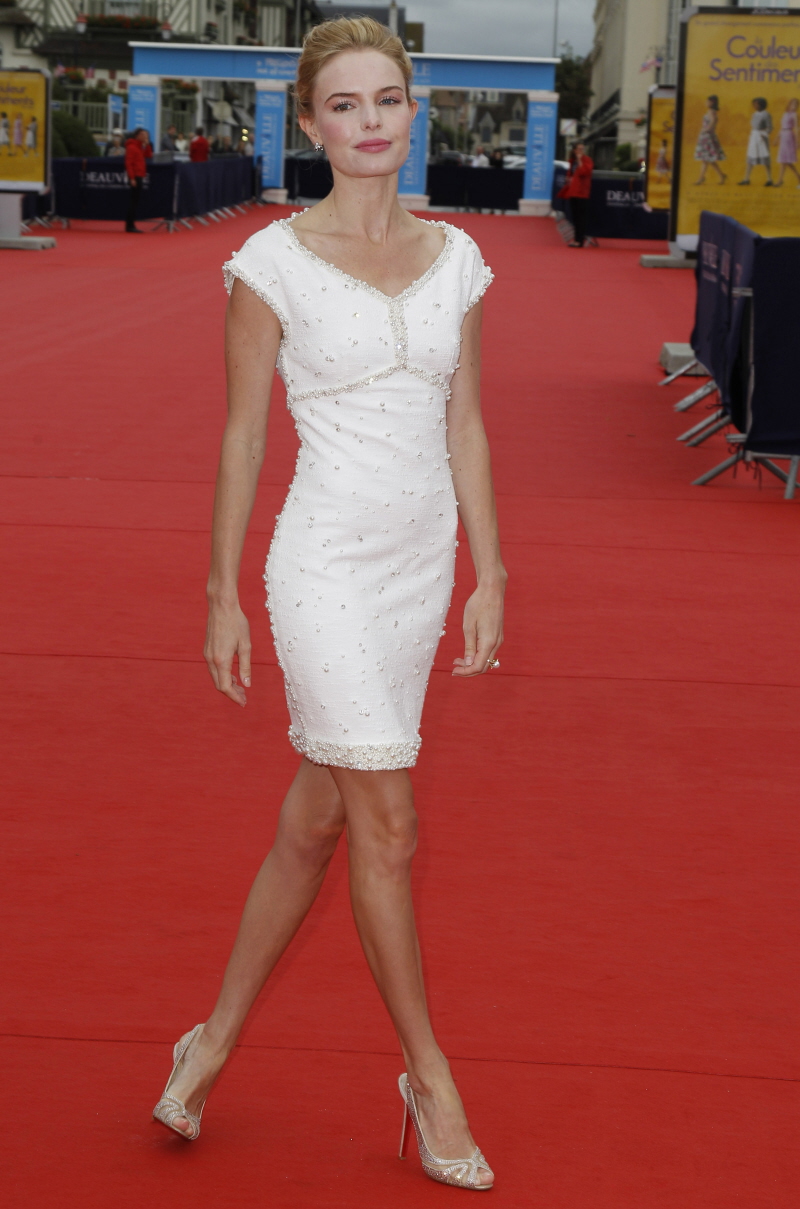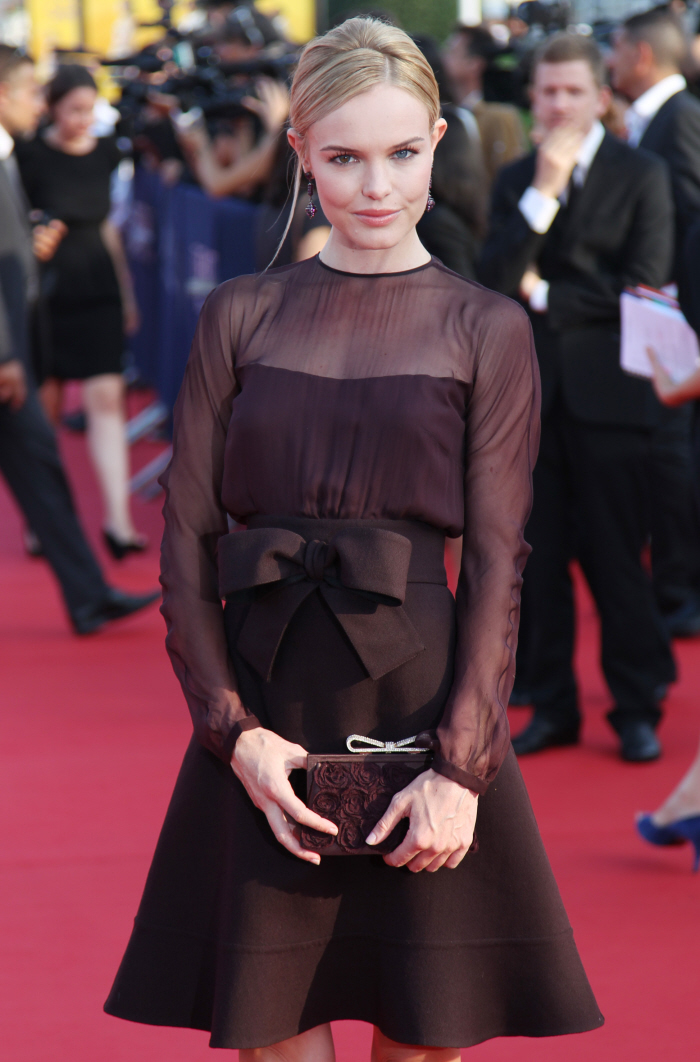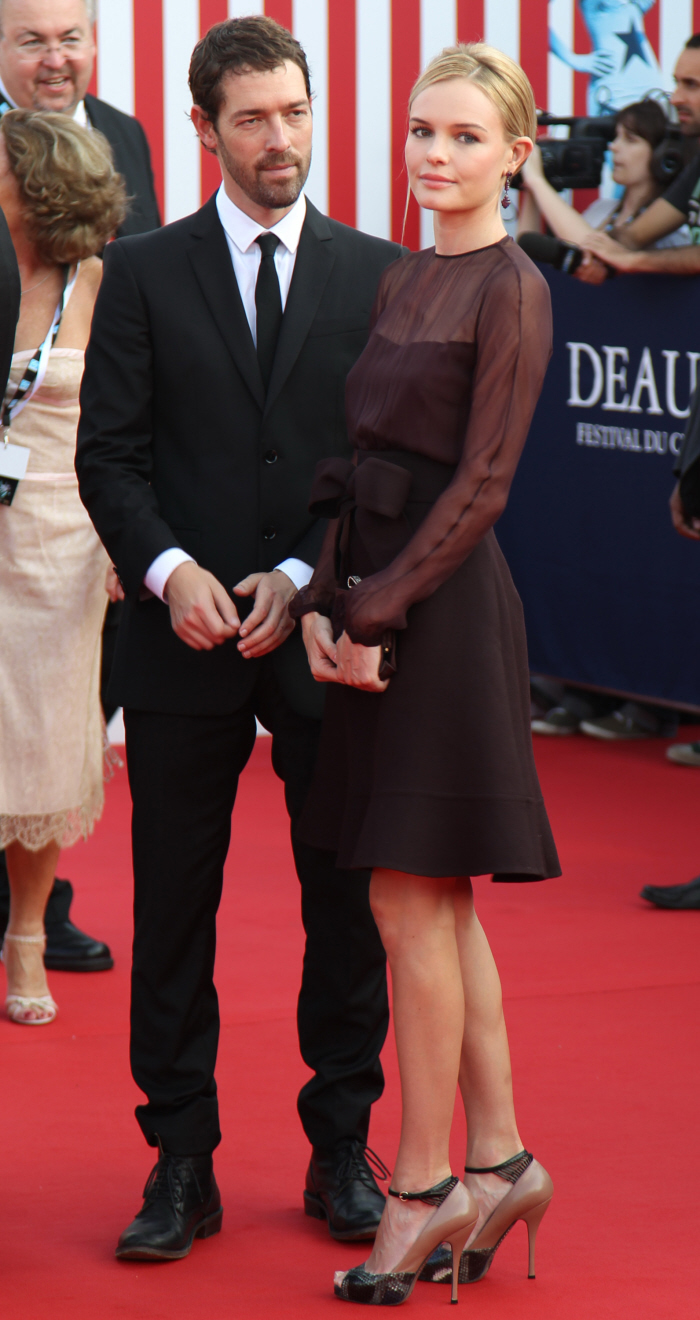 Photos courtesy of WENN.