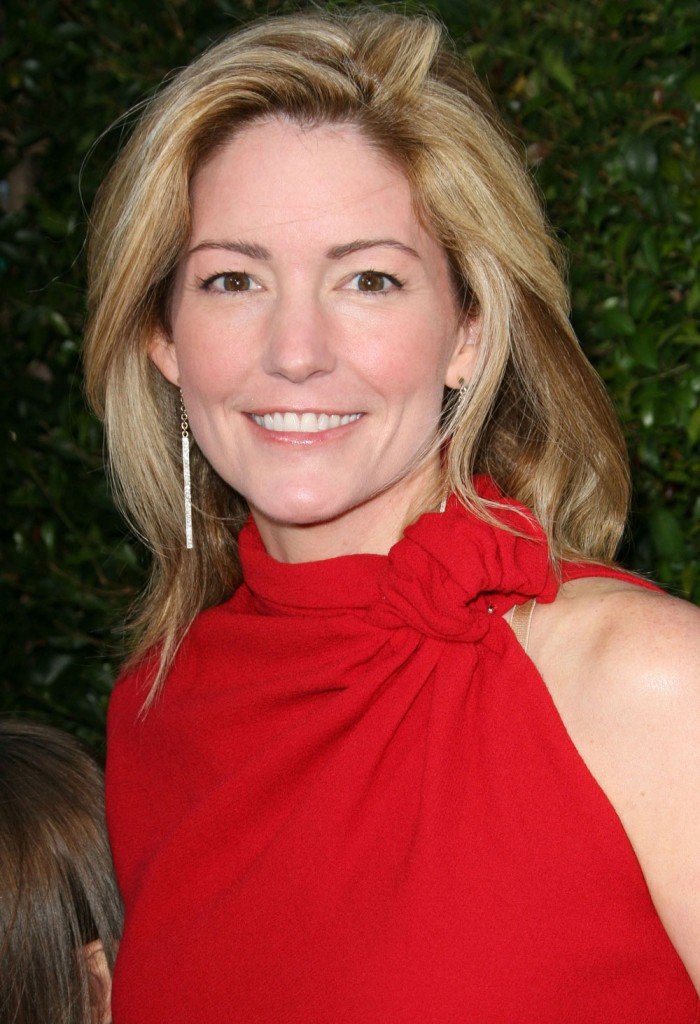 Full disclosure: I read half of The Help and it bugged me so I put it down. It just seemed hackneyed to me, with the maids all speaking in slang dialect and the white women speaking in a perfectly normal way that didn't even have a southern twang. Plus the plot bothered me. I'm white, which makes me feel unqualified to judge whether it was racist (which I suspected), but it started to drag in the middle and I put it down.
So I haven't finished the book, and I've never seen the movie, but I felt a little twinge of smugness when I read that the author, Kathryn Stockett, is getting sued. Apparently the lead character in The Help, Aibileen, shares an incredible amount of commonalities with a maid and nanny who worked for the author's brother for over 12 years, Abilene Cooper. I'm going to include some details from this article in The Daily Mail about the lawsuit, because it lays out the details well. The Mail gets it wrong, though, by claiming the suit is ongoing. This lawsuit for just $75,000 in damages was dismissed in mid August for being filed after the "statute of limitations for misappropriation claims." It sounds like Cooper had a decent claim against Stockett, though. Here's more: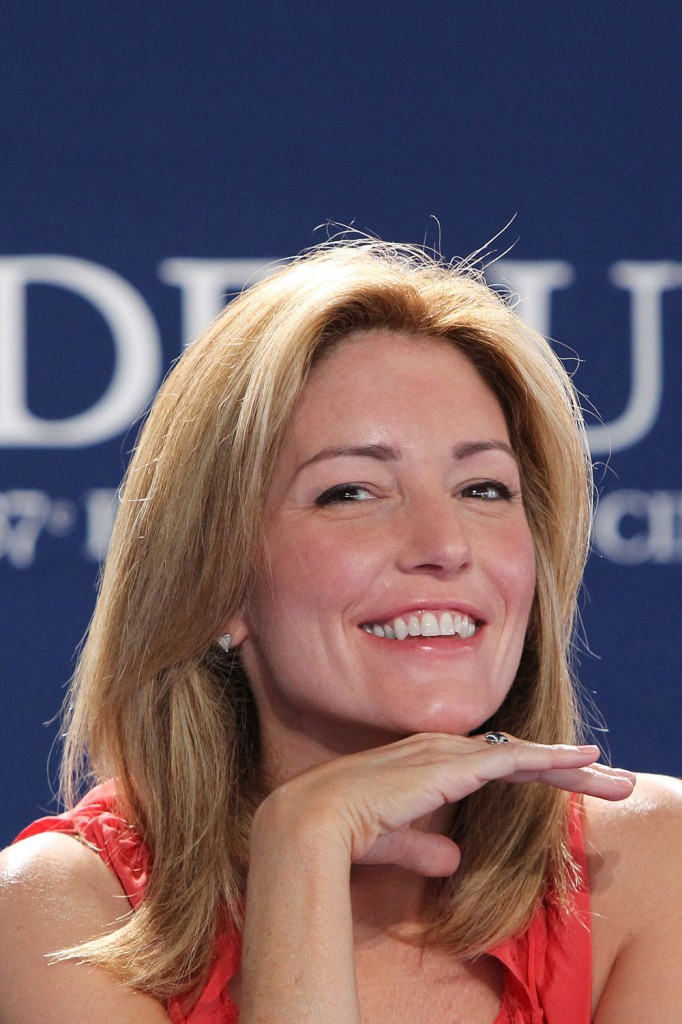 When Abilene Cooper picked up her copy, however, her reaction was rather different. Instead of sympathy for the characters of The Help, there was anger and devastation.

As she turned the pages she came to believe that the story at the heart of the book – an unlikely friendship between a white girl and a black maid – was her own. Her life, she believes, has been stolen, without acknowledgment or payment.
Certainly the name is hers, although in the book the heroine is spelt Aibileen. The city, Jackson, Mississippi, is correct, and like the characters in The Help, she has spent much of her life working in white households.

Intriguingly, these include the household of Kathryn Stockett's brother and sister-in-law, where she has been a maid and nanny for 12 years.

Abilene says: 'When I started to read the book, I said, ''This is the closest thing to my life I ever seen. It's gotta be me.''
'Kathryn spelt my name wrong, but they pronounce it exactly the same way in the book and the film. I introduced myself to Kathryn when I first met her at her brother's house that way: ''Aib-e-leen".

Kathryn has Aibileen teaching the white folks' baby girl to call her ''Aib-ee". That's what I taught Kathryn's niece and nephew to call me because they couldn't manage Abilene.

'I just cried and cried after I read the first few pages. In the book, Aibileen has taken her job five months after her son is killed in an accident. My son, Willie, had leukaemia and died when he was 18, in July 1998, three months before I went to work for the Stocketts.

'I felt the emotions in my heart all over again. Kathryn copied parts of my life and used them without even asking me.'
In the book, Aibileen is a deeply religious woman who sports a gold tooth and a gold cross, as does the real-life Abilene.
Both women cope with the stifling heat of the Mississippi summer by wearing wigs when their own hair goes limp in the humid air.

Both devote a lifetime to bringing up the babies of 'white folks': the fictional Aibileen has raised 17 children while Abilene estimates her total to be 18 or 19.

The novel is set in the early Sixties and Aibileen hears that black civil rights leader Medgar Evers has been assassinated by the Ku Klux Klan in her home town, Jackson. The heroine is dizzy with fear and the passage has an eerie similarity to Abilene's own memories of the murder.

She, too, remembers how Evers's death brought the city to the brink of civil war. When Abilene, then 12, heard the news from her grandmother that day in 1963, she was terrified: 'My grandmomma September 4, 2011 From Sharon Churcher in Jackson, Mississippi told us all we had to protect us was God and prayer,' she says. 'There weren't no coloured policemen.'
The killing was one of the most significant moments in the long, hard battle for civil rights in the Deep South.

A careworn, heavyset woman who has been working as a maid for white families in Jackson since she was 13, Abilene says: 'My brothers were involved in the civil rights protests and my daddy feared for our lives and my momma walked around praying.

The Help compares Aibileen's skin colour to a cockroach: 'He black,' Abilene says of the insect, 'blacker than me. How can Kathryn live with herself after writing that? How can a person be that cruel?

'I think she is just a racist. She claims she respects black people but she just ran all over me.'
[From The Daily Mail]
Again, this lawsuit isn't going anywhere. Stockett sent Cooper a note in 2009 telling her the character in the book wasn't based on her despite the obvious name similarities. Cooper didn't get around to reading the book until over a year later, and since the suit wasn't filed until 2011, after the one year statute of limitations, it was thrown out. I follow celebrity news closely (well only the most superficial and trashy of it, but still) and I didn't hear anything about this lawsuit when it was dismissed nearly a month ago.
The Help continues to dominate the box office. It was number 1 over this holiday weekend for the third weekend in a row, bringing its domestic box office total to $118.6 million. E! Online asks if it's the Avatar of chick flicks. (Here's an article that discusses how it got made. Apparently Stockett was childhood friends with the guy who ended up directing it, actor/director Tate Taylor.)
As for this lawsuit, I'm surprised that Stockett didn't offer some kind of settlement. She may have based Aibileen on another maid she knew who passed away, (as she claims) but the biographical similarities to the real Abilene are striking. To me, it just goes to show what a derivative book it is, but I know a lot of people enjoyed it and obviously the movie as well.
Kathryn Stockett is shown at the premiere of The Help on 8/9/11 and at The Deauville Film Festival with The Help director Tate Taylor on 9/3/11. Credit: WENN.com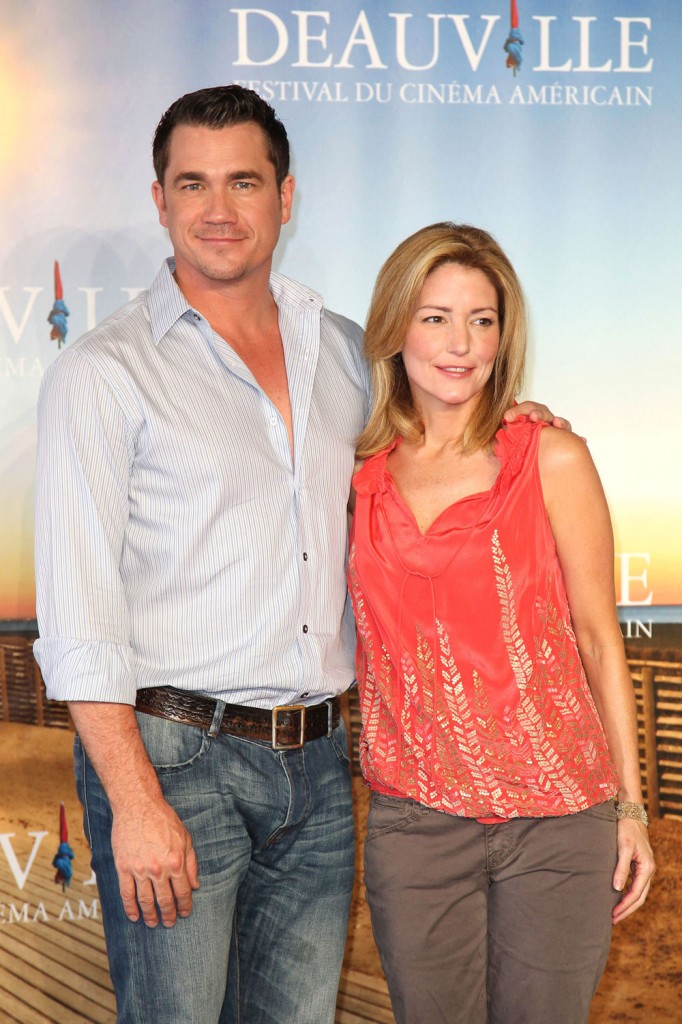 Stockett and her daughter from a previous relationship.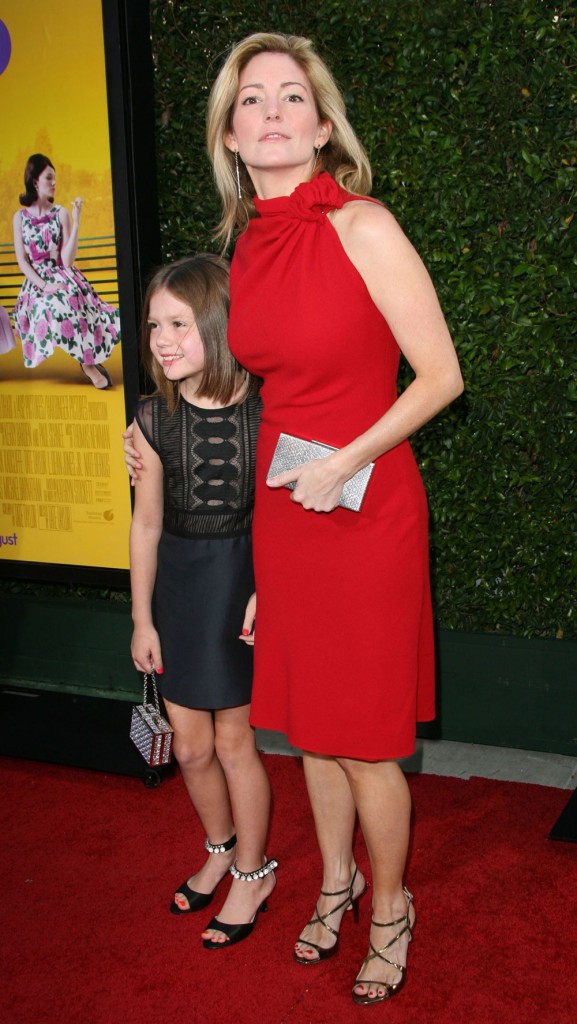 This last picture is priceless.