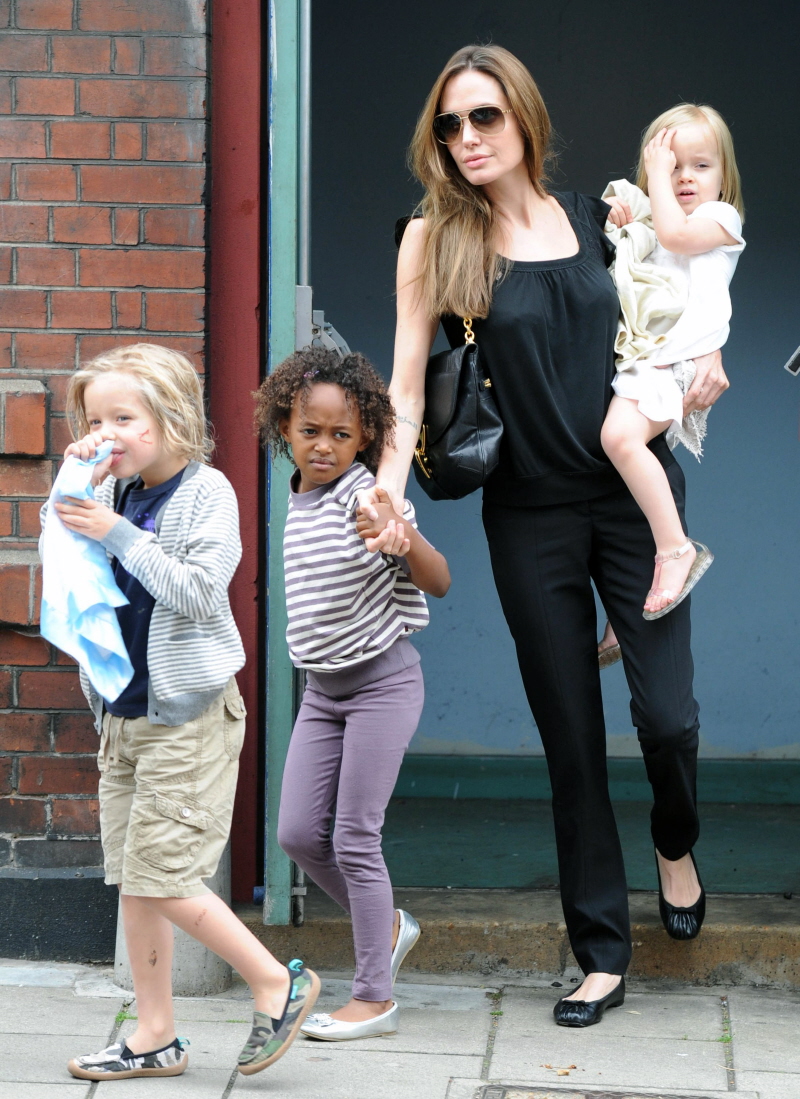 Brad Pitt flew back to England during a little break in filming in Scotland, probably so he could spend some time with Angelina and the kids (after boning his attractive assistant?). Or maybe the film production has moved back to London…? I have no idea. This is the longest Brad has worked on a movie in a while – usually his filming schedule is only a few months, with weekends off, but I feel like he's been working on this World War Z for more than three months already. Anyway, the Family Jolie-Pitt is all together in London now, and this weekend had another big family outing – this time to check out The Smurfs!
Was it ladies day out for the Jolie-Pitts?

Shiloh, Zahara and Vivienne were glued to Angelina Jolie as they exited a showing of the Smurfs movie in London.

Jolie held onto youngest daughter Vivienne, 3, and squeezed 6-year-old Zahara's hand, while Shiloh, 5, led the way – blanket in hand, thumb in mouth!

They did have some male escorts though: Papa Pitt and Maddox, 10, weren't far behind.
[From People]
I didn't see any photos of Maddox, but I did see Pax. Maddox might be too big for The Smurfs? He's probably getting into boy movies now, not Smurfs. Anyway, I like Zahara's little purple outfit – she likes to coordinate and look "pulled together". Shiloh is kind of a mess with her silkie, and little Vivienne doesn't look tearful, which is unusual. My favorite in these photos is little Knox, though – um, did Brad dress him? He's giving me Little Lord Fauntleroy vibes with his knickerbockers and coordinated smoking jacket.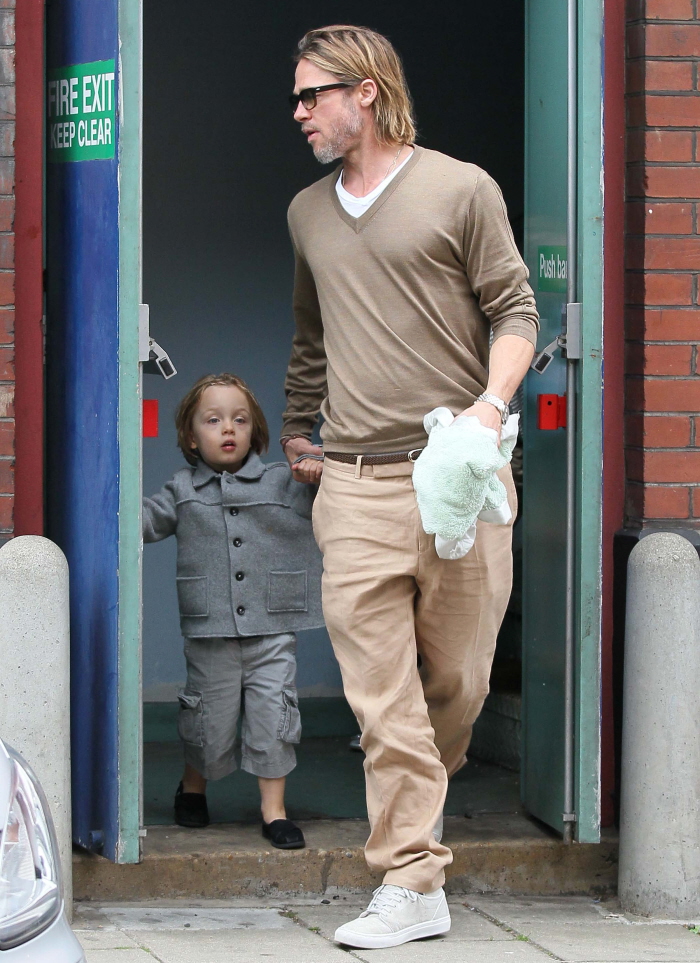 Before the Sunday outing for The Smurfs, though, Angelina had to entertain the kids while dad was away "working" (on his assistant). Us Weekly reports that Angelina did what many mothers do – spend the day exhausting the hell out of her kids so they'll go to bed early.
Party 'til you pass out! As Brad Pitt continued shooting World War Z at Longcross Studios outside London, his love Angelina Jolie found just the thing to keep their six kids happy, entertained…and tuckered out!

On Saturday, Jolie, 36, dazzled her brood — Maddox, 10, Pax, 7, Zahara, 6, Shiloh, 5, and twins Vivienne and Knox, 3 — with something special in the garden of their rented home in London's Richmond neighborhood.

"All of the kids were in the garden to play and she surprised them with a local group of children's entertainers," a source tells Us Weekly of the sunny day. "Think juggling, game organizing, races, that type of thing."

Jolie's treat was just the trick for Shiloh and the gang, the source adds. "The kids laughed and screamed all day. They were exhausted by the time the troupe left!"

Sounds like Jolie has made peace with her man Pitt's epic shoot in the UK for the zombie flick — which had her contemplating making a break for it to the U.S. last month.

"She's not pleased being at home while he's on set," another source told Us earlier this summer. "These are the longest hours he's spent on a set in a while, so it's just her and the kids with not much to do."
[From Us Weekly]
Yep. Sounds nice. Mommy probably downed a fistful of Advil and made it through the day, just so she could have a peaceful evening.
There's also a rumor going around that Angelina plans on enrolling the kids in a school in London, just because Brad's film shoot is going on forever. A source told The Sun, "The children are home tutored in the United States, but wherever possible Brad and Angelina like to have them attend local schools to introduce them to the culture of each country." Meh. I doubt it will happen.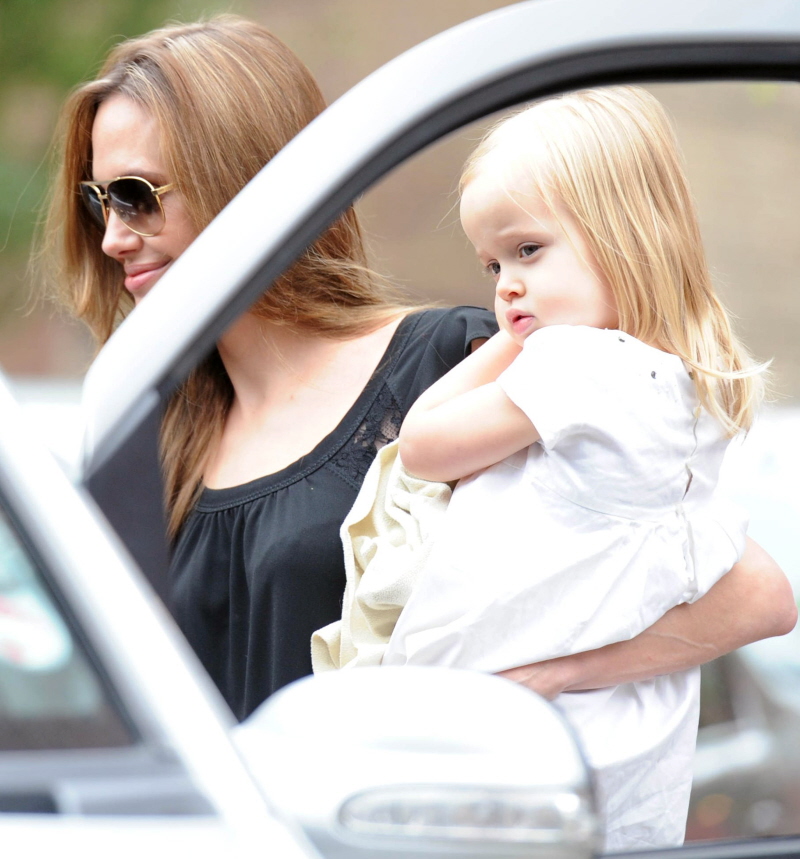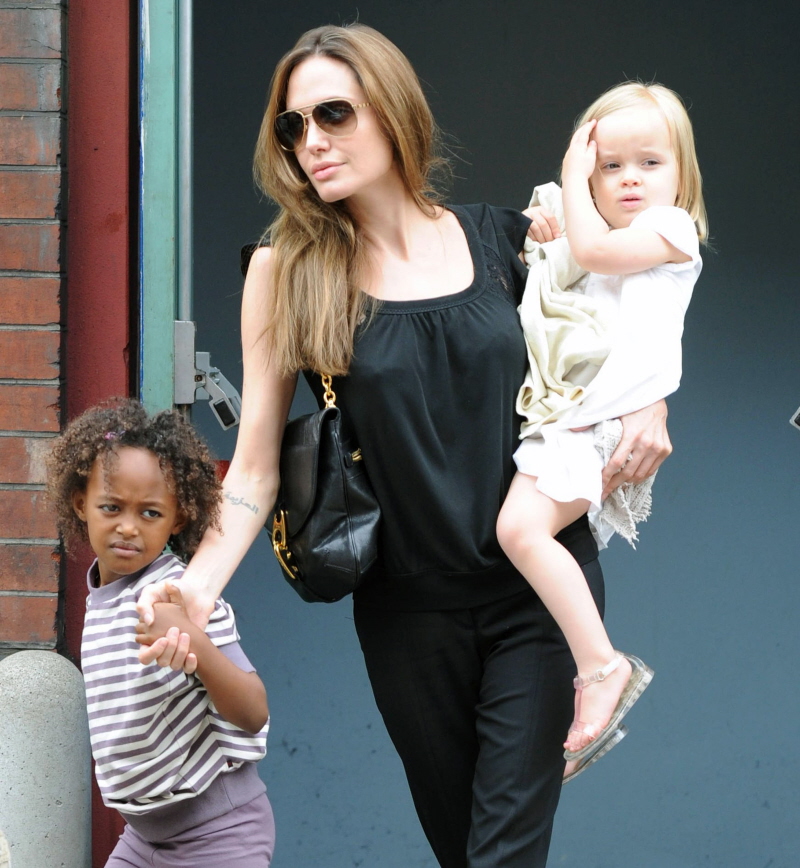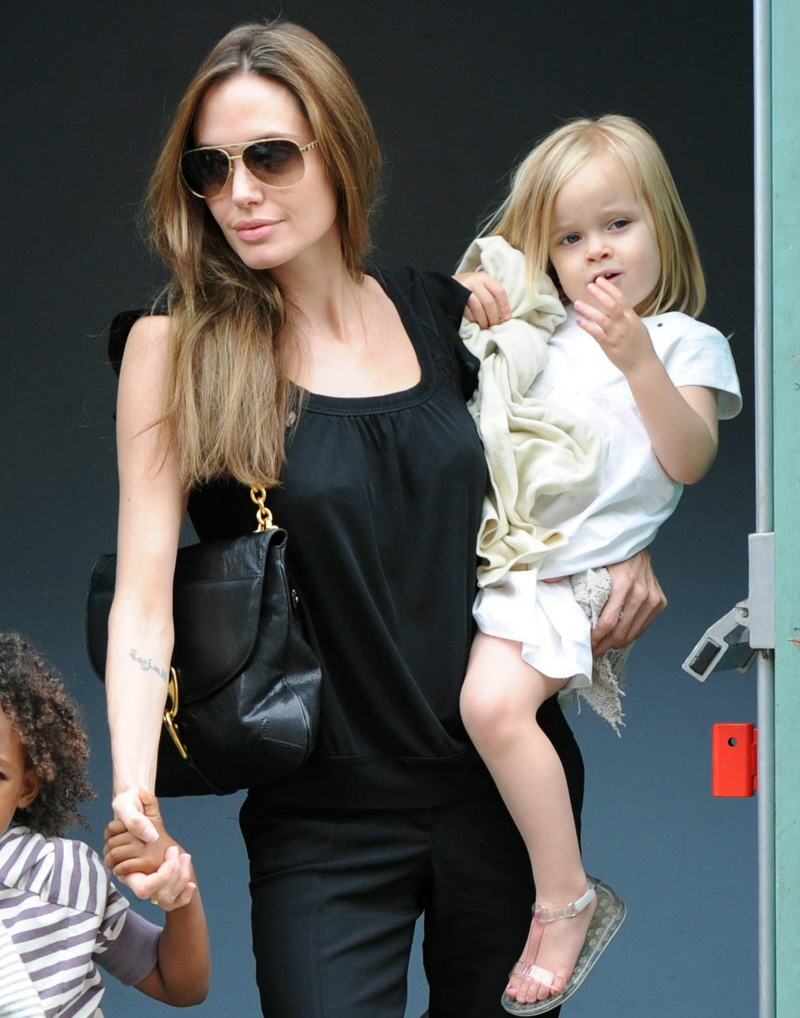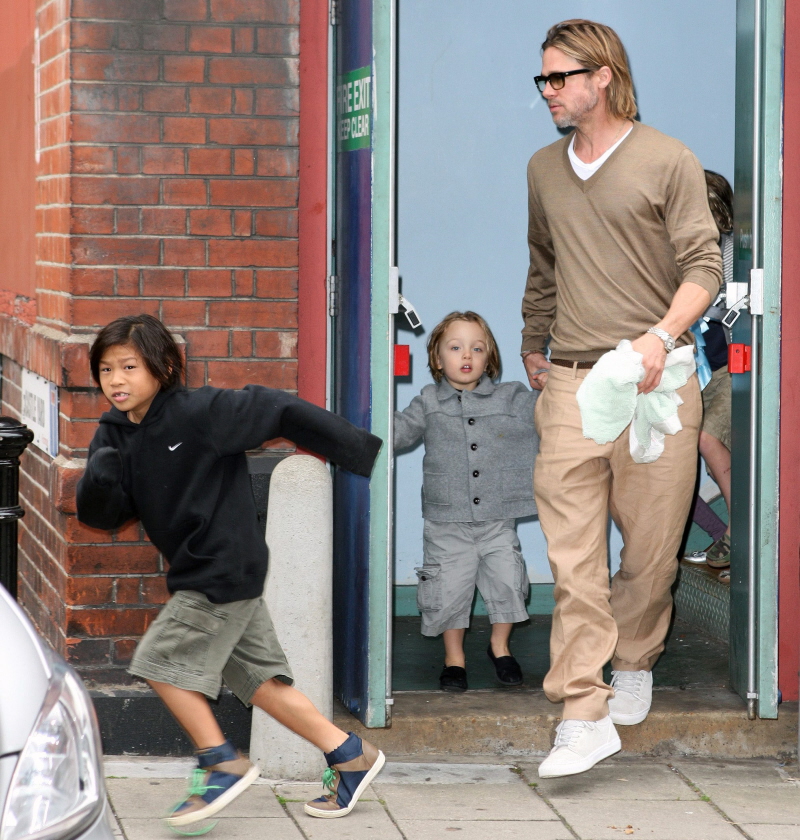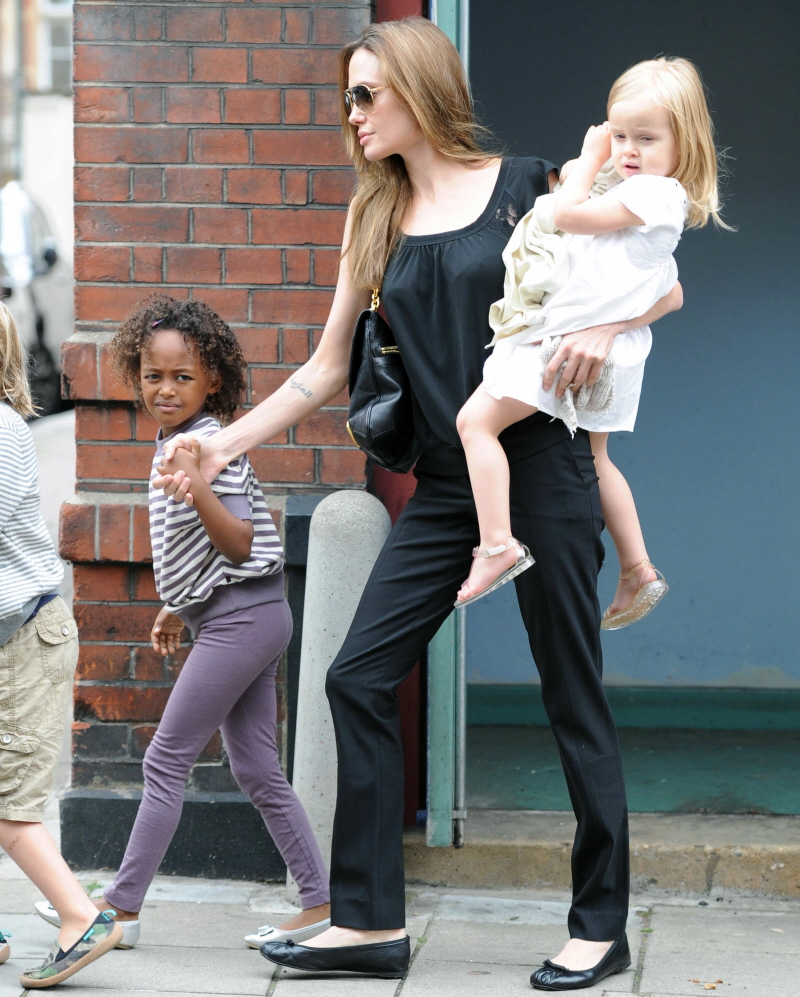 Photos courtesy of Fame.