The lead story on E! News this weekend was Chaz Bono's involvement on Dancing With the Stars. They showed a clip of him on the red carpet back when he used to be a woman, (similar to this video around 1:15). The difference must seem striking to some people, as he now looks like the brother of the person he used to present as.
Chaz has finally said something, however brief, about the controversy over his participation on DWTS. He made a quick statement outside rehearsals for the show, saying that "[The controversy] made me realize I'm really glad I'm doing this, because America really needs to see this." Apparently there's a group that is announcing a boycott of DWTS, which will probably just bring the show even higher ratings than it normally has. You can read about it on this link, I'm not going to post it all here as it's just the same crap we've already heard.
Meanwhile openly gay reality show designer Carson Kressly is also competing this season and getting much less publicity. He quipped on Twitter, "2 all freaking out about having the GLBT community represented on #DWTS – its a ballroom dancing show. Its pretty gay already." Kressly is the second out gay person to appear on DWTS after Lance Bass. Producers have announced that they won't have same-sex dance partner pairings, though. Executive producer Conrad Green said "This is not a social dancing show, it's a dancing competition. A man should dance with a woman, no matter what your sexual orientation, in ballroom."
Chaz's spokesperson Howard Bragman perhaps best summed up this controversy over Chaz on DWTS. "Watching Chaz Bono dance is not going to make your kid transgender. But what it can do is possibly save your kids life because young transgender kids, kids with gender identity issues, have a huge suicide rate and if they see one positive influence, one positive role model, this can save lives and that's why Chaz is here."
Here's the new portrait of Chaz with his dance partner, Lacey Schwimmer. More portraits are here.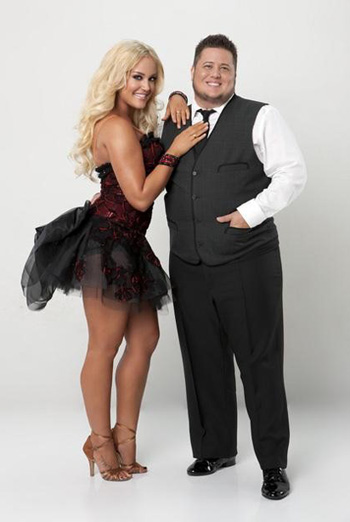 And here's Chaz and Lacey outside DWTS practice on 8/31/11.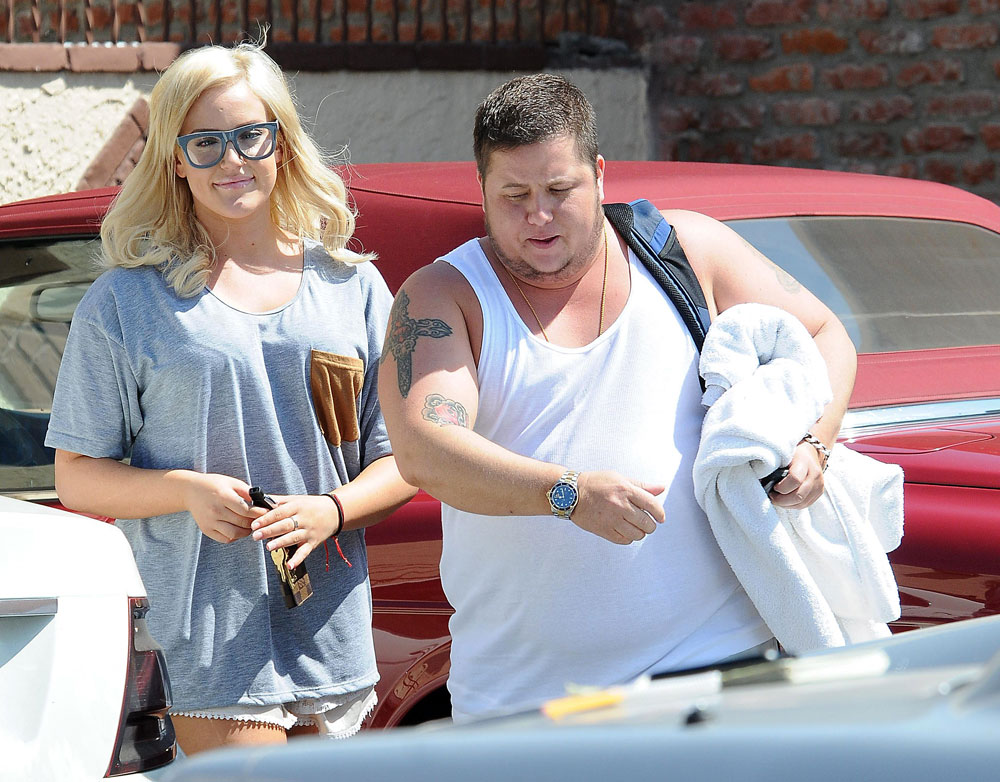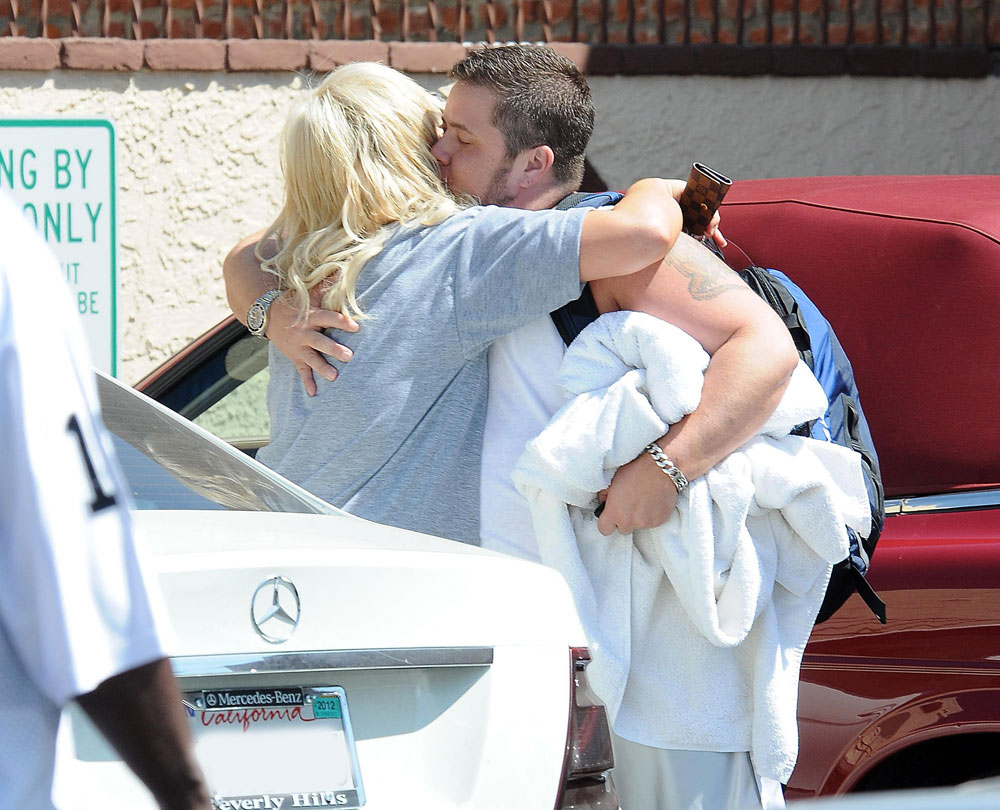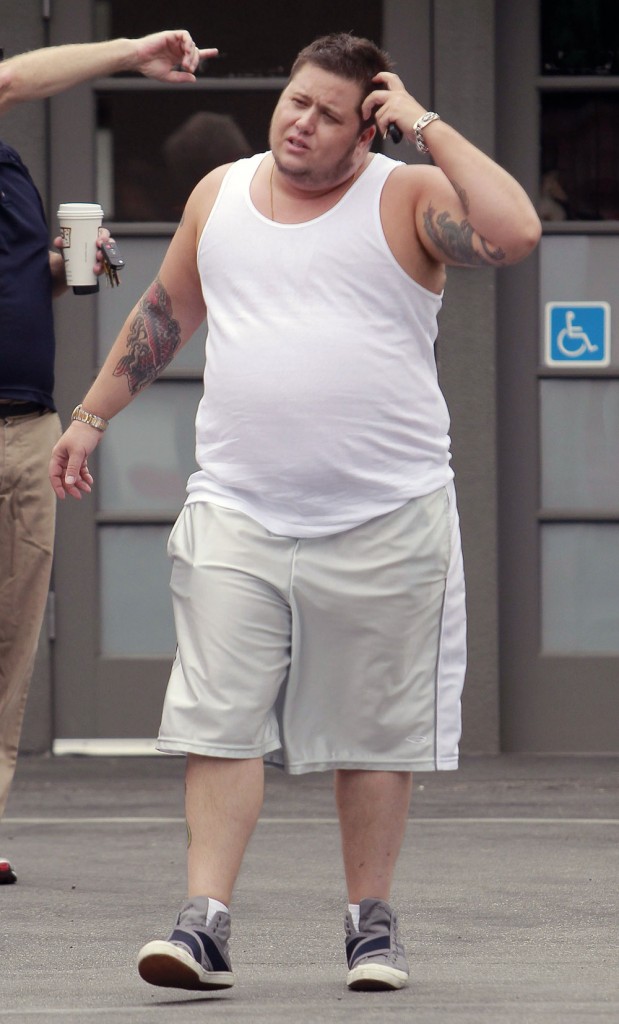 Photo credit: Fame