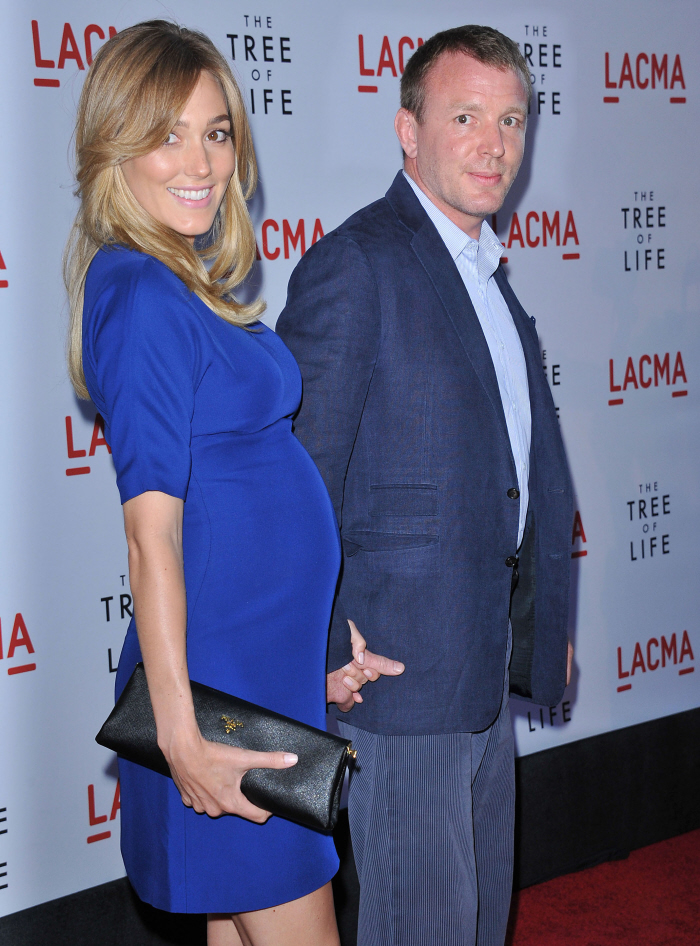 Guy Ritchie's girlfriend Jacqui Ainsley gave birth to a healthy baby boy yesterday. According to British sources, Jacqui needed an emergency C-section, but mother and baby are fine. This is Jacqui's first child, and Guy's… third? He is legally the father of Rocco and David Banda, and he was step-father to Madonna's daughter Lola. I want to think Guy still spends time with Lola, because they always seemed very close, and I know Guy spends time with David and Rocco too. So Guy has another little boy!
Guy Ritchie has become a father again. His girlfriend Jacqui Ainsley gave birth to a son on Monday morning at London's Portland hospital, according to reports. The couple's baby arrived a couple of days early by Caesarean section at 11am.

According to the Mirror, Miss Ainsley, 29, underwent an emergency caesarean but delivered a healthy baby boy.

The couple haven't decided on a name for the baby yet, but have told their families, including Ritchie's ex-wife Madonna.

The baby will be a half brother to the director's son Rocco and adopted son David Banda, from his marriage to Madonna.

Ritchie has been dating former Lynx model Jacqui since April last year and announced her pregnancy in March.

The couple originally met in May 2009 at a friend's party and sparked up a romance last year after Guy took Jacqui for dinner at his Mayfair pub, the Punch Bowl.

Jacqui has had a successful modelling career since being signed by Elite Models and has landed campaigns with Samsung, Sunsilk, Virgin Atlantic and Myla Lingerie to name a few.

She also appeared in the opening credits for the James Bond film Die Another Day, which starred Pierce Brosnan and Bond and Halle Berry as the leading lady.

The Essex-born model is Ritchie's first serious relationship since divorcing Madonna in 2008.

He married music legend Madonna in 2000 at Skibo Castle in Scotland and he also became the father figure for the singer's daughter from a previous relationship, Lourdes.
[From The Mail]
Congratulations to Guy and Jacqui, and I'm glad mother and child are healthy. I really enjoy the subtle whitewash of Jacqui too – when she and Guy announced her pregnancy in March, I noted at that time that post-Madonna, Guy had been dating several women, and Jacqui only really became his "official" girlfriend when she got pregnant, which I suspect was her rationale for getting knocked up in the first place. Ever since, Guy has paraded her around, and she seems to enjoy the attention immensely. She seems like a pretty standard-issue trophy girlfriend/wife, someone attractive but not particularly "deep". Guy was already with one ballbuster – Madonna – so I guess he was just looking for something "easy". I wonder if Madonna is feeling human emotion today.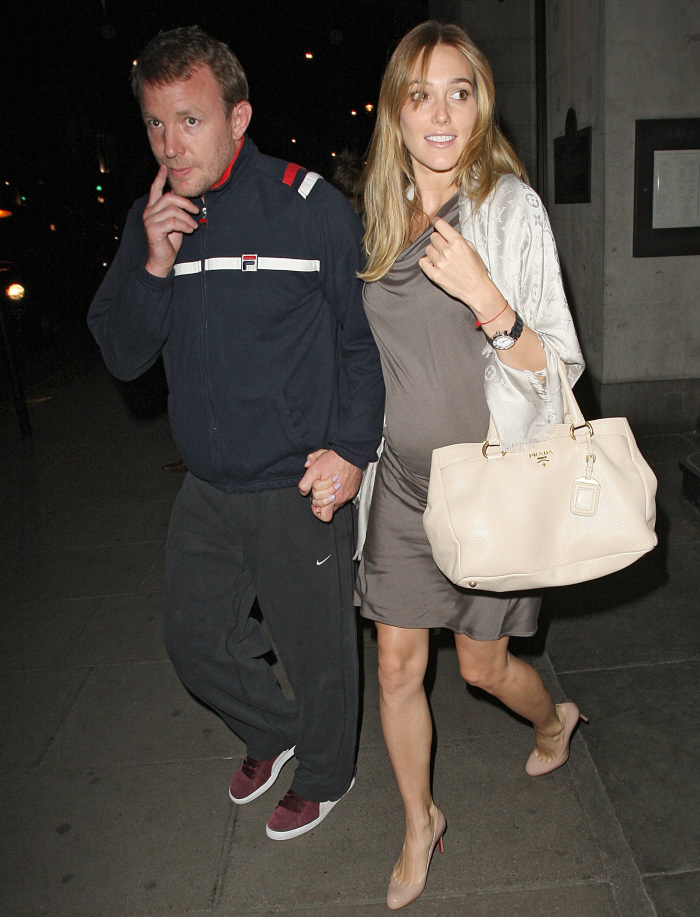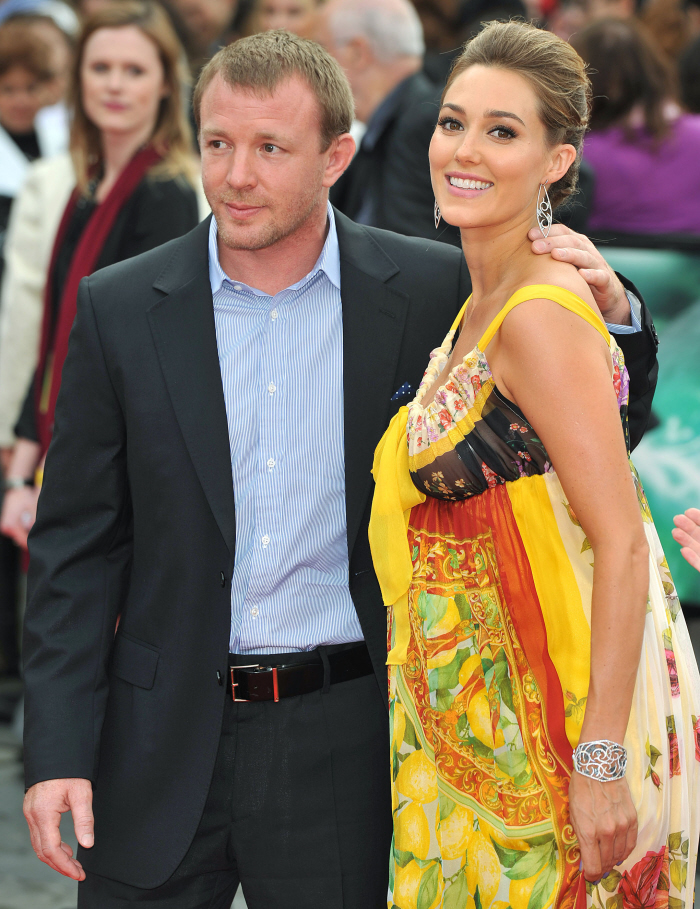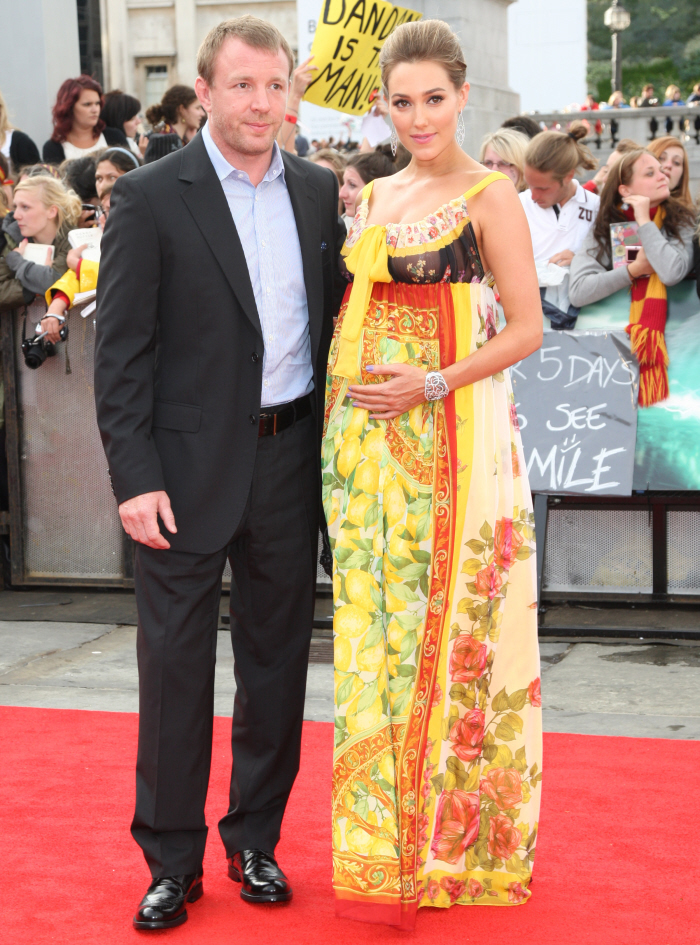 Photos courtesy of WENN.