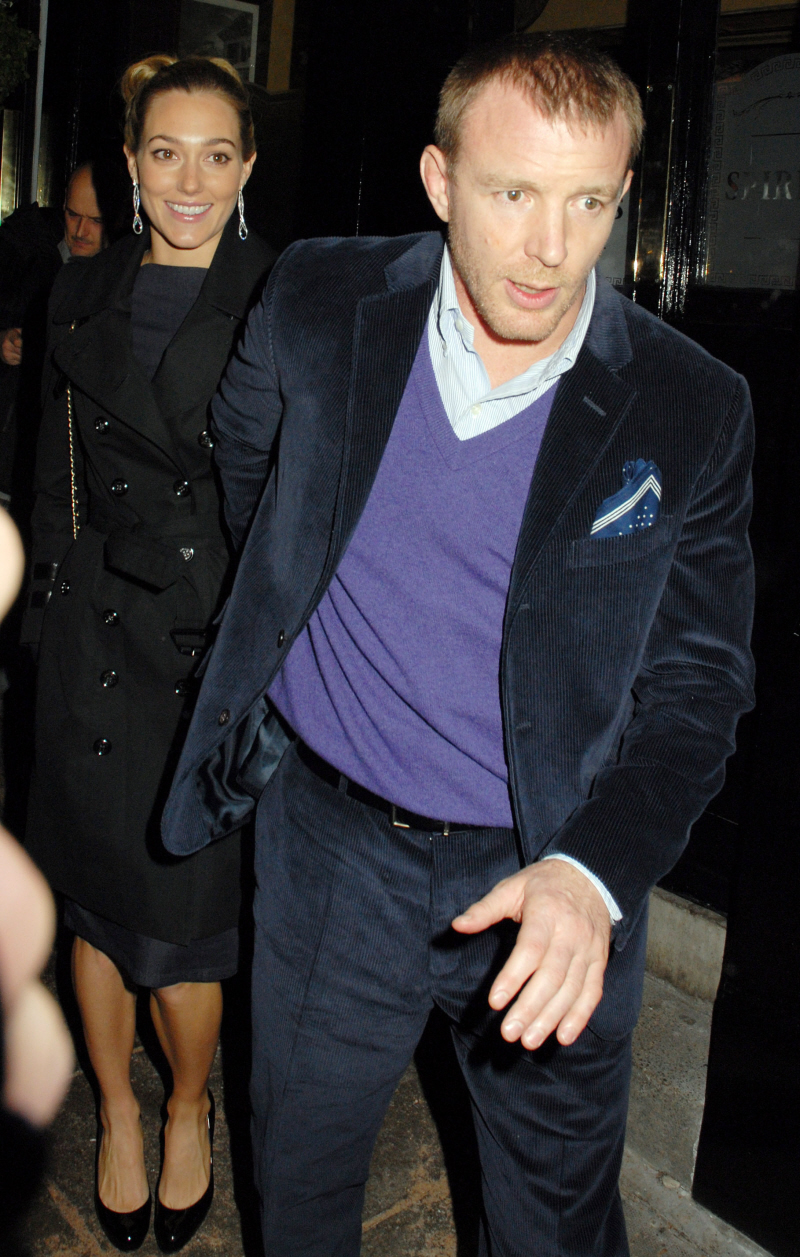 I'll admit something I never expected to have to write: I really, really like Guy Ritchie. I used to think he was nothing special, but he's grown on me so much over the past few years. I absolutely adored his last two films, RockNRolla and Sherlock Holmes, and I love the way he's conducted himself post-divorce from Madonna. He didn't say one bad word against her, and he's even gone out of his way to defend her. By all accounts, they successfully co-parent, and he's very involved in the lives of his sons Rocco and David, as well as his former step-daughter Lola. Basically, I just think he seems decent. So will this news ruin my Guy-love? The Mail reports that Guy Ritchie's "girlfriend of a year" Jacqui Ainsley (the woman in these photos) is expecting his baby:
Guy Ritchie's girlfriend Jacqui Ainsley is is expecting the couple's first child. The 29-year-old model is due to give birth in September, providing a half brother or sister to the children Ritchie had with Madonna.

The baby will be his second biological child after son Rocco, 10, with Madonna. He is also father to their adopted son from Malawi, David, six. Lock, Stock And Two Smoking Barrels director Ritchie, 42, has been dating the leggy blonde for just over a year. During their marriage he helped raise her daughter Lourdes, now 14, though she remained close to her father Carlos Leon.

A friend said yesterday, 'They have been keen to start a family. We expect to hear wedding bells next year.'

A source revealed, 'Jacqui was crying with joy when she found out. They went on holiday because Guy is desperate for her to take it easy. He won't let her do anything more strenuous than argue over baby names.'

In January Miss Ainsley said, 'I've known since I was very little that I want to be a mummy.'

Guy and Jacqui have been together a year but they kept their romance under wraps until the Essex-born beauty was caught leaving his London home after spending the night in June.

According to the News Of The World, Jacqui will sell her Southend, Essex, flat and move into the film maker's £6 million Marylebone mansion when renovations on the property are complete.

The couple were spotted inspecting the Grade-I listed home last week after regaining access following squatters moving in February. The squatter gang claimed they were running a temporary school, offering other squatters classes in tarot, house occupation and using public transport for free, but moved on to a disused pub on February 21.

Friends of Guy and Jacqui are said to be expecting a wedding announcement in the near future, the News Of The World claims. Guy is currently working on post-production on the Sherlock Holmes sequel, and preparing to start work on an upcoming adventure film starring Inglourious Basterds star Michael Fassbender, Excalibur. A representative for Ritchie is yet to respond to MailOnline's request for comment.
[From The Daily Mail]
Okay, just a few things: I doubt Madonna is very happy about this, at all. I mean, after the divorce, Guy dated lots of ladies really fast – most of them younger, blonde, pretty, and wealthy in their own right. And now he's knocked one of them up – Madge is gritting her teeth today. Now, as for the whole "girlfriend of a year" thing – that's just not true. I was looking through our photo agencies, and Guy was photographed on dates with other women last April and May. So…basically, this chick got pregnant really quickly after they started dating. Interesting.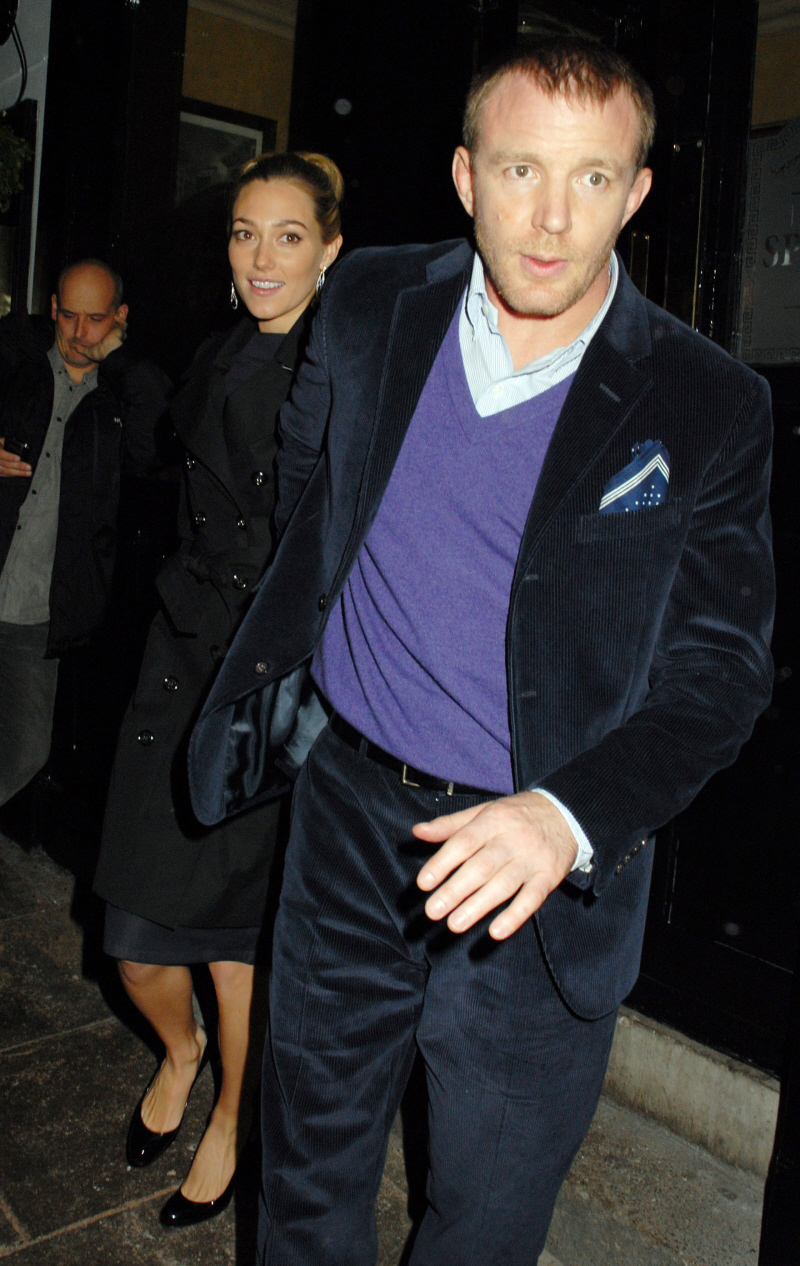 Photos courtesy of WENN.