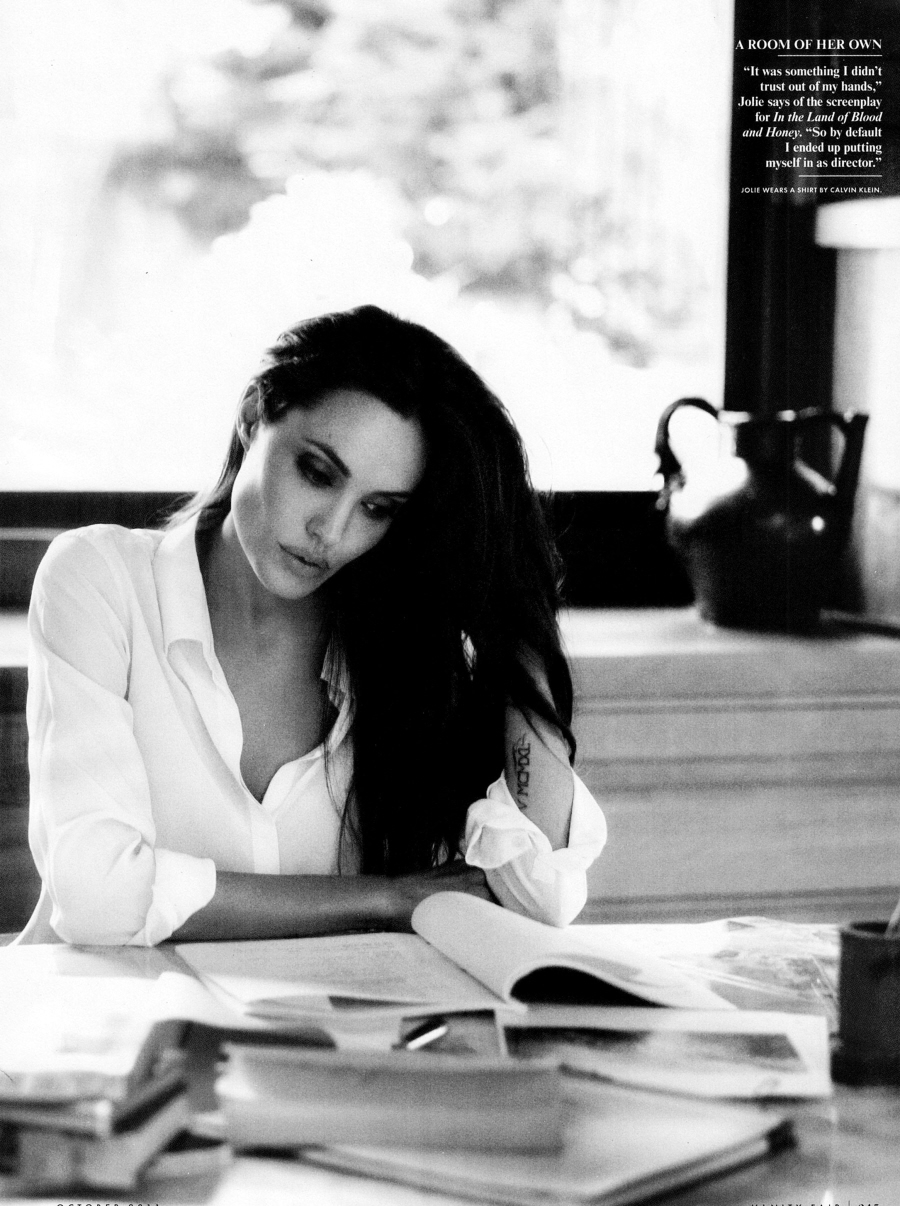 Here is the full Vanity Fair pictorial for Angelina Jolie's October cover story. The photos were shot by Met Alas and Marcus Piggott. The photo shoot is weird – it's like Angelina didn't have any problems with letting the kids get photographed, but the photographers decided that we should only see the kids covered up or blurry. Angelina's face looks good, though. My favorite photo is the black-and-white one, where she's wearing the white blouse. We had the first excerpts and shots from Vanity Fair last week, so I won't be reviewing those quotes again. However, various Asian sources have even more quotes from Jolie's interview. How did they get them so fast? I have idea. Here you go:
Angelina on her jewelry line, "Style of Jolie": She revealed that she created her own jewelry line for "fun" and she said that although it's never been a huge ambition of hers, she did it because she wanted to design pieces she could wear, with the proceeds going to charity. "Yeah, I did it for fun. The proceeds go to the Education Partnership for Children of Conflict, a foundation I started with Gene Sperling. I like certain types of jewelry I wasn't finding, big chunky stones with gold. I worked with a designer, saying, 'If I had an ideal ring, it would look like this.' Or, 'I'd love a pair of earrings that look that.' But I never wear jewelry. Unless I go to a premiere. I'm the worst."

A typical day in Malta, getting fish pedicures with the boys: "I hung out with the kids. Usually we have swim class in the morning for the twins, then art class. The boys got this crazy fish pedicure. There are fish here that eat the dead skin off your feet and I thought it would be fun to send the boys. They were in hysterics, they said it was ticklish."

Angelina wants her kids to have "authentic" experiences without her: "The kids have been learning about the history of Malta and going to the catacombs. I wanted them to have the full experience of traditional tourism, so I let them go without me."

On watching her own movies: "Brad jokes with me, because I'll watch a movie and I'll be asleep in five minutes. I'm terrible. There's some of my own I've never seen."

On going to premieres with Brad: "Since I've been with him I've seen all the ones we've gone to the premieres for. I think I liked 'Jesse' ['The Assassination of Jesse James by the Coward Robert Ford'] because I knew how hard he worked on that. It's interesting: when you live with an artist, it's not the film but the process you respect. I know he took a risk on that, fought for it, stood true to what he believed He didn't cave when people were pressing him, and he made a beautiful film."

Angelina and Brad read each other's scripts: "We read each other's things. More now than when we were first together. We throw each other scripts and say, 'Is this good, or have I lost my mind?'"
[From China Daily, Asian Age and Newstrack India]
I like what she says about The Style of Jolie jewelry. Most of it is oversized topaz and semi-precious stuff, set in yellow gold, and looking very "1970s, with a muumuu". Even Angelina admits she's not a jewelry person, which is basically like saying, "I did this for giggles, Jesus, I would never wear this crap." But The Style of Jolie is getting sort of popular – celebrities are already wearing the stuff on red carpets.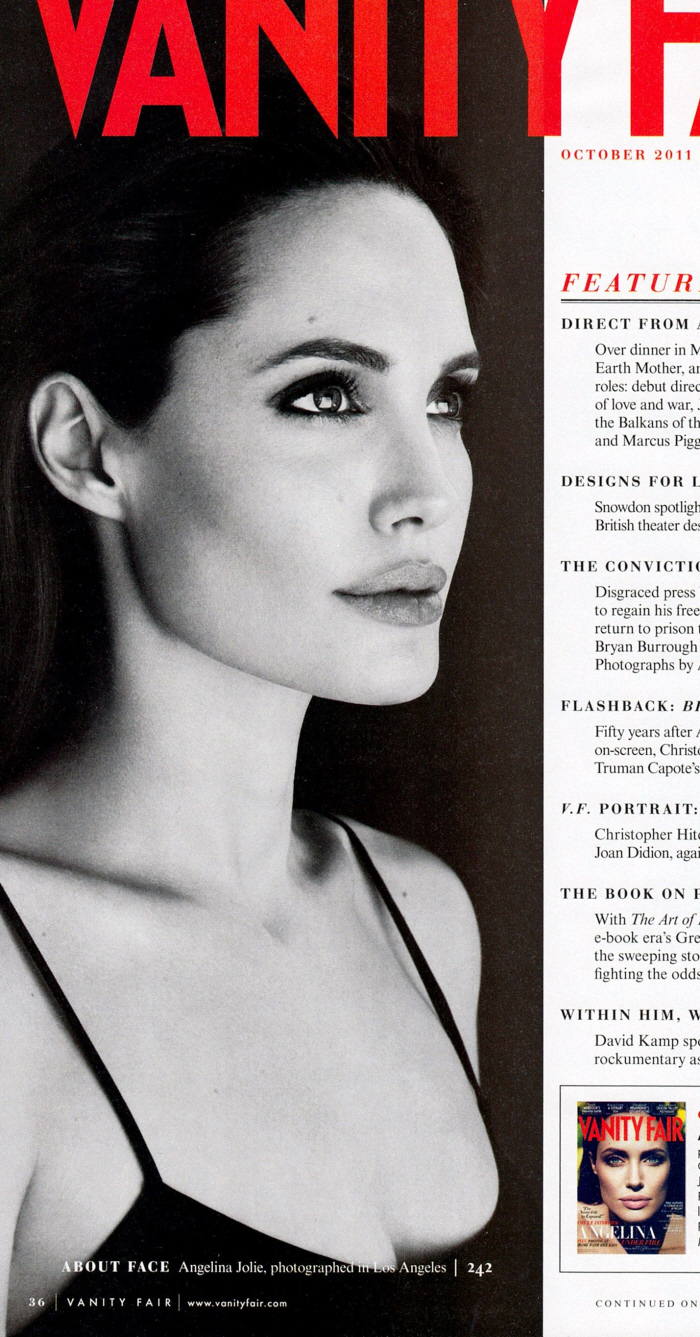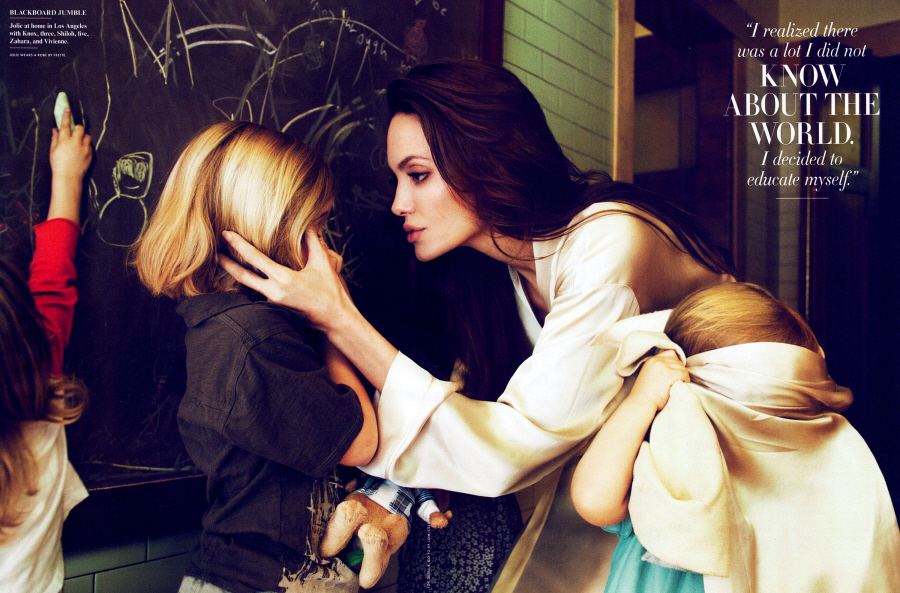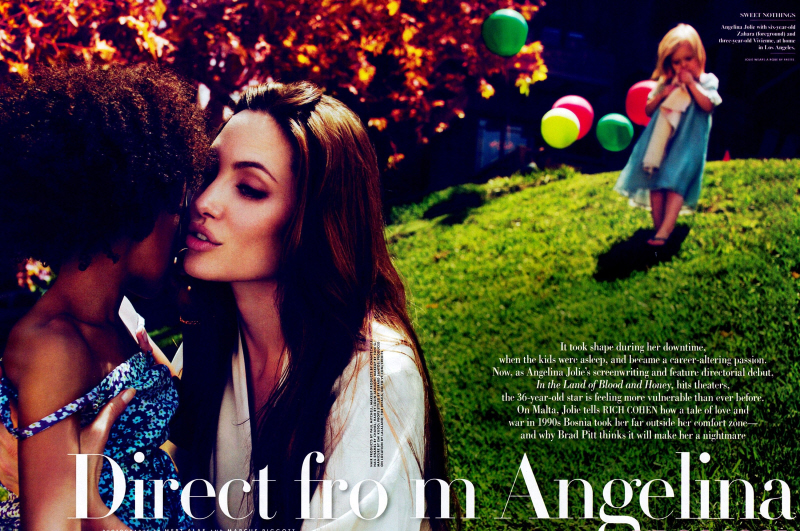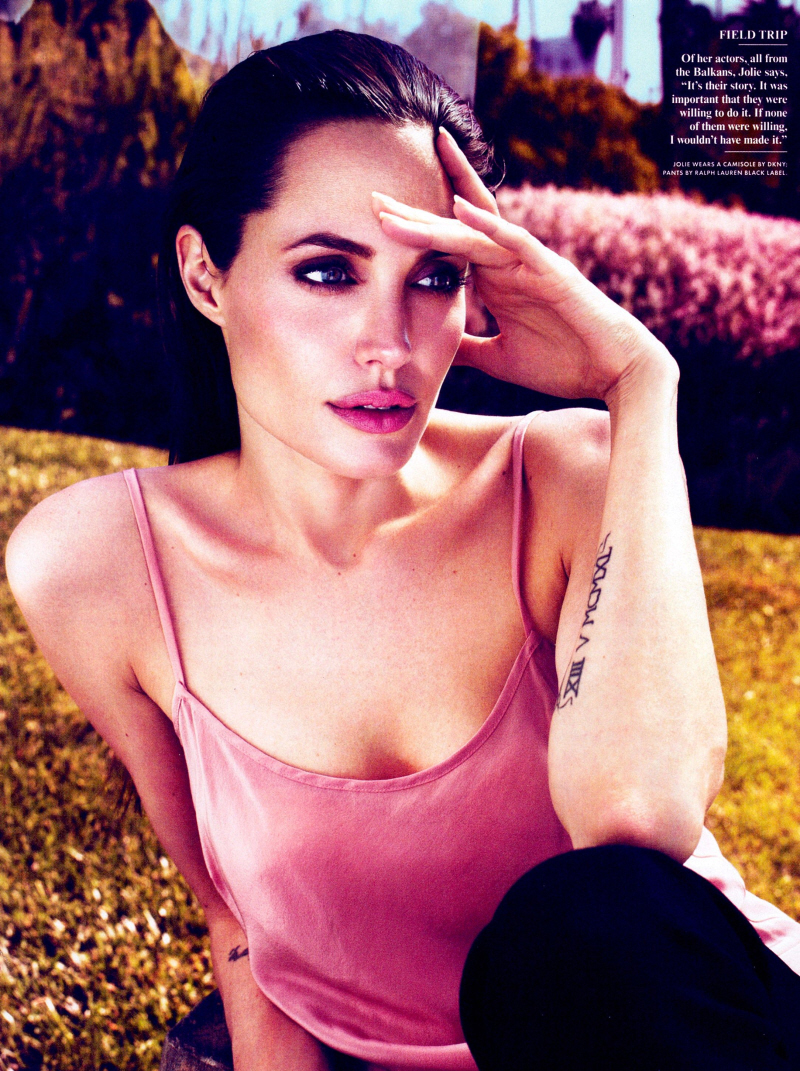 Scans courtesy of The Fashion Spot.