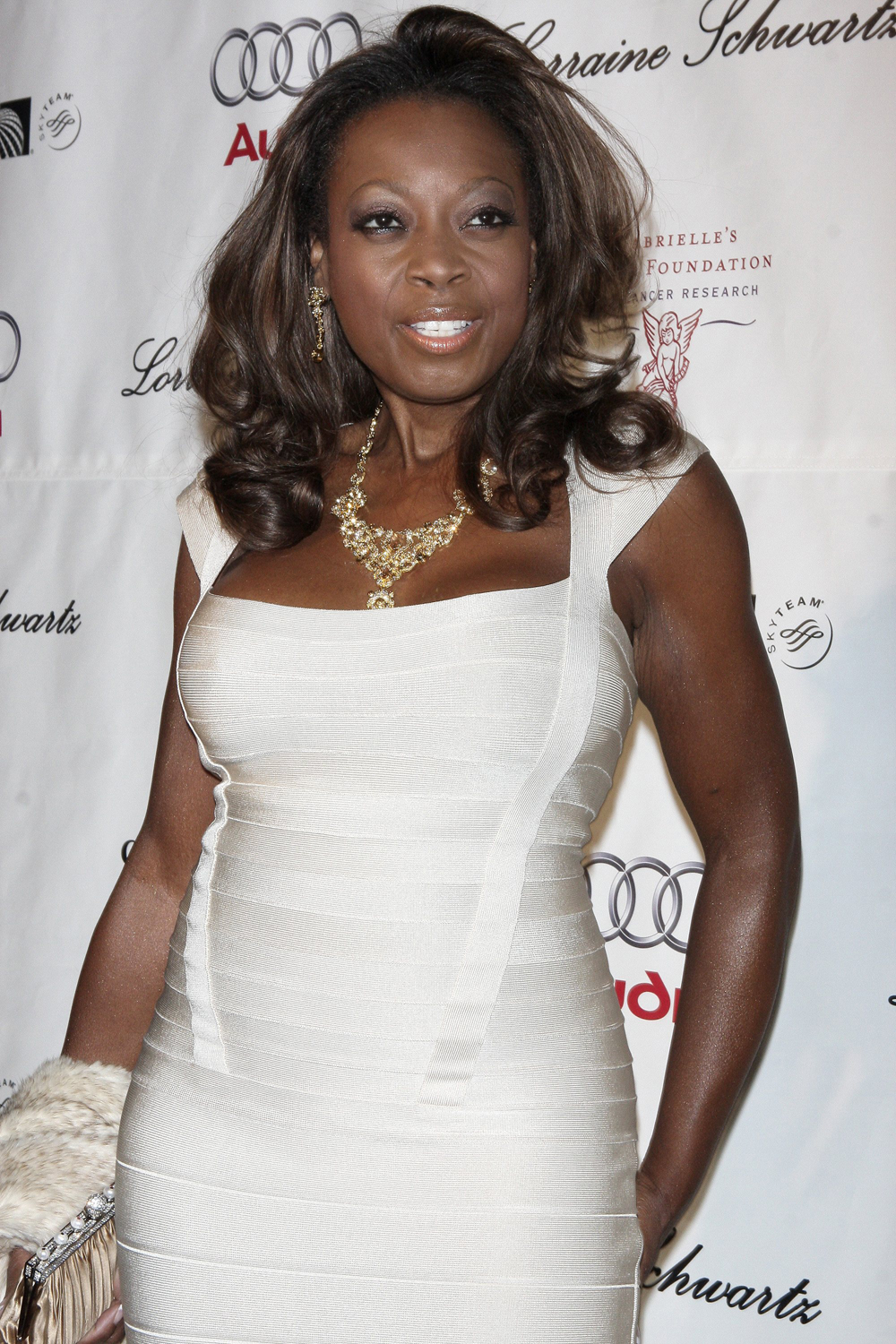 Boy you've gotta feel badly for Star Jones. Not only has she been dealing with some wicked maintenance issues in her apartment, but it's forced her to rent some new digs at a whopping $17,861 a month – for "comparable living arrangements." Apparently it's costly to live such a tacky existence. Star is suing the building for $700,000, claiming she hasn't been able to live in her apartment since plumbing (and thus mold) issues became unbearable in 2006.
Star Jones has lost a "view" again. In papers filed in Manhattan Supreme Court, the celebrity lawyer and TV personality says leaks and mold have forced her out of her Upper East Side triplex penthouse – and now she's suing her building for $700,000.

"As a result of said damage and environmental condition, it is unhealthy and dangerous to reside in the premises. As such, I have obtained comparable living arrangements at the costs of $17,861 a month," Jones said in her suit against the condo board.

The suit says the board agreed to fix the water problems back in 2004, but never did. Conditions got so bad that Jones "has been denied the full use and occupancy of her home" since March 2006.

A friend of Jones said the mold is especially hazardous because Star suffers from asthma. A building representative could not be reached for comment. Architectural Digest called her penthouse "unapologetically glamorous" when the magazine featured it several years ago.
[From the New York Post]
Normally I wouldn't be able to sympathize with Star because she's… well Star Jones. Nor would it be easy to feel badly for anyone able to afford $17,861 a month in rent. But New York City landlords, management companies, and buildings (whichever your living situation falls under) are notorious for refusing to fix any problem, big or little. Everyone's got a nightmare landlord story – in fact the only rare story is hearing about a good landlord. This is why I will never leave my apartment. It's ugly and has nails in the floor that poke up at random, but my landlord lives below and makes us join his family on holidays.
As long as Star informed the building's super about the issue, it sounds like this is all their responsibility. While you could argue that she's not very intelligent in terms of her personal or professional decisions, she is legally savvy and knows her rights. The only thing I find surprising is that it took her so long to file the suit. I'm assuming she's tried to negotiate and settle out of court, and hasn't had any luck. I never thought I'd say this, but I hope Star wins.
Here's Star Jones at Gabrielle's Gala Benefitting Gabrielle's Angel Foundation for Cancer Research at Cipriani Wall Street on Wednesday. Images thanks to WENN.