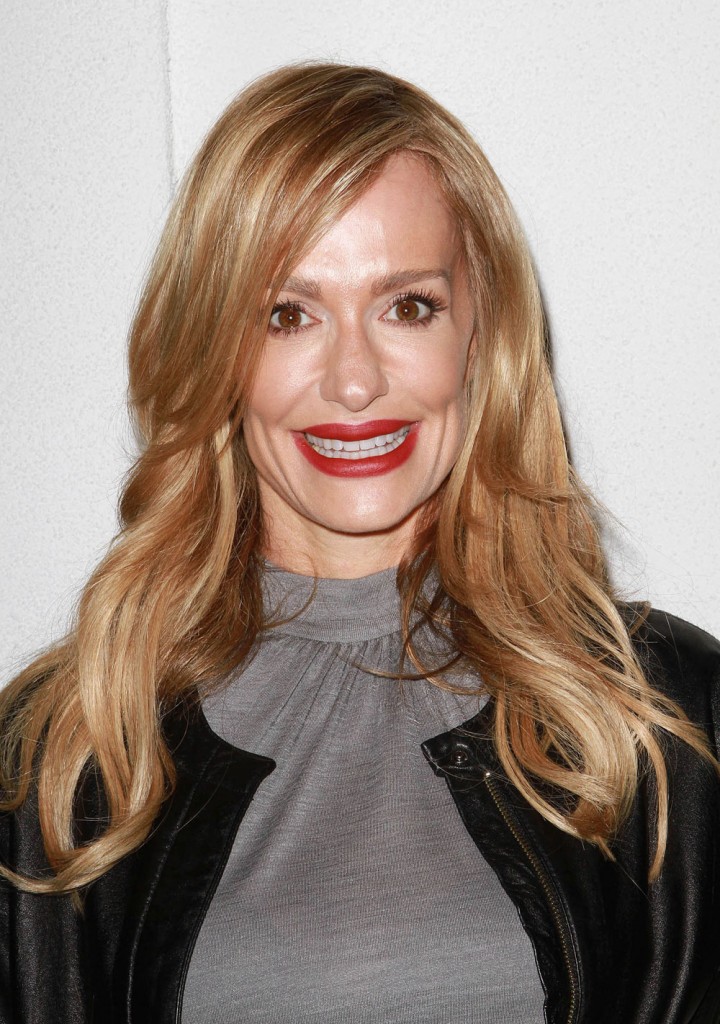 Taylor Armstrong aka Shana Hughes, aka Taylor Ford, just got a book deal following her husband's tragic, and possibly suspicious, suicide. Several stories came out after Russell Armstrong's death that he was abusive and had beaten Taylor, which were supported by similar allegations of abuse and restraining orders taken out against him by two of his exes. Taylor's book will reportedly focus on domestic abuse and will include photos she took documenting the injuries that Russell inflicted on her.
The Real Housewives of Beverly Hills star's book will be about domestic abuse, but desperate for money, a source reveals Taylor will be including the photos hoping it will boost sales.

"Taylor's acting like she's not trying to bank off Russell's suicide, but by including photos of her injuries after he allegedly beat her, that's exactly what she'll be doing," an insider told RadarOnline.com.

"It's no secret that Taylor's been strapped for cash since Russell died, and since she hasn't received the advance on her book yet, a few of the Housewives have been helping her out financially."

As RadarOnline.com was first to report, Taylor kept photographic evidence documenting the abuse she was allegedly enduring at the hands of Russell.

"Taylor is hoping to have the book out by the end of November, just in time for the holiday sales," the source said.

"Not only is Taylor going to write about her own personal experiences, but she wants to spotlight other celebrities who have been involved in domestic abuse situations."
[From Radar Online]
I think Taylor is a con artist and that she's definitely cashing in after her husband's death, but that doesn't mean she had anything to do with his death (if it wasn't a suicide) or that she's somehow trumping up these abuse claims to bolster public sympathy. If the guy did it to his ex girlfriends, that's enough evidence to convince me that he beat Taylor too. We heard yesterday that Taylor ran up $90,000 on Russell's credit cards in the weeks following their separation. I'm sure that Taylor is a piece of work, that she's manipulative, and that she's both a money-grubber and someone who squanders money on useless sh*t in an attempt to feel like she belongs. Again, if Russell's death was suspicious, I don't think Taylor is at all complicit in that given that his business partner also "committed suicide" just a day later. It sounds like someone wanted those two dead, or that they were in over their heads and thought that death was the only way out. There's something untoward about Taylor inking a book deal so soon after her husband passed, but if she suffered abuse that's her story to tell. She needs to do something to bring some money in, the way she spends it.