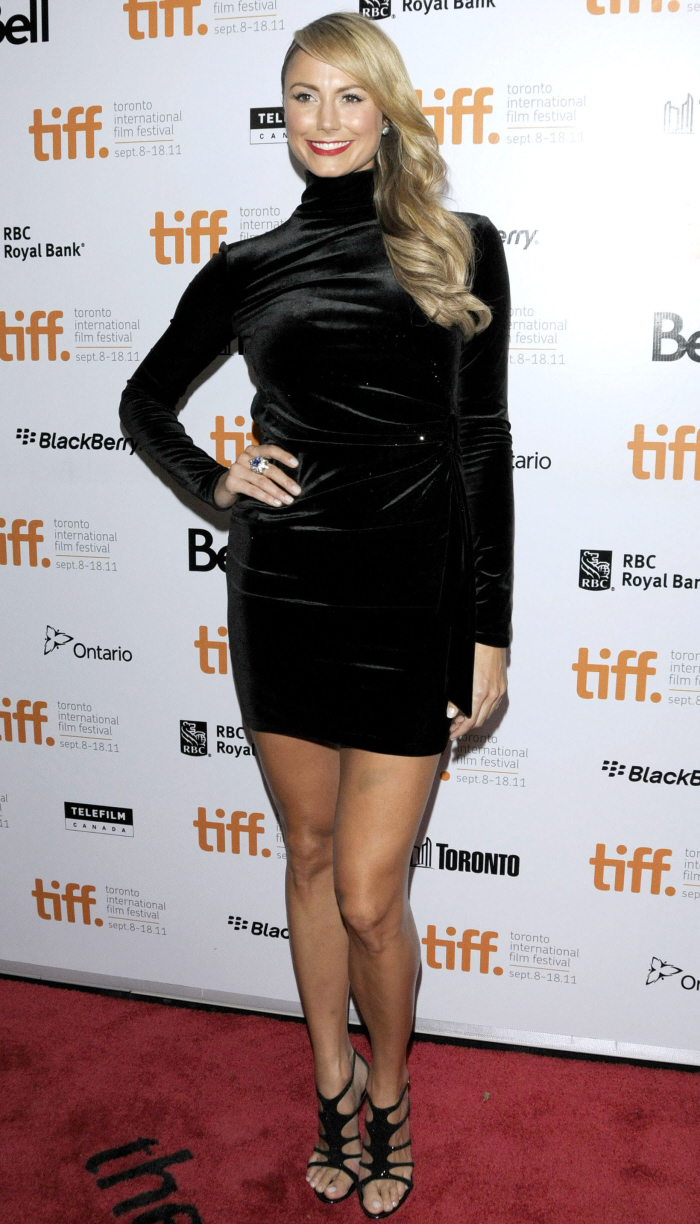 In my last post about this weird George Clooney-Stacy Keibler situation, I told Keibler to "red-carpet girlfriend debut or GTFO." It just seemed like Keibler was a little crazy, and she was the one to push endless stories about how she and Clooney were totally in love, while Clooney was spending his time thousands of miles away from her. Well, Clooney invited Keibler to Toronto, BUT… there's still no "red carpet girlfriend debut". Clooney is in Toronto to push The Ides of March and The Descendants. Yesterday, it was all about The Ides of March, and for the premiere, Clooney walked the carpet solo. Not that Keibler wasn't there – according to LaineyGossip's Twitter feed, Keibler was the first person on the red carpet, wearing this tacky-looking stripper's get-up. She looks kind of busted, in my opinion. I wonder why she's covering up her neck? Hahaha, you know what they say (cough). But she does have a great body – her legs are amazing.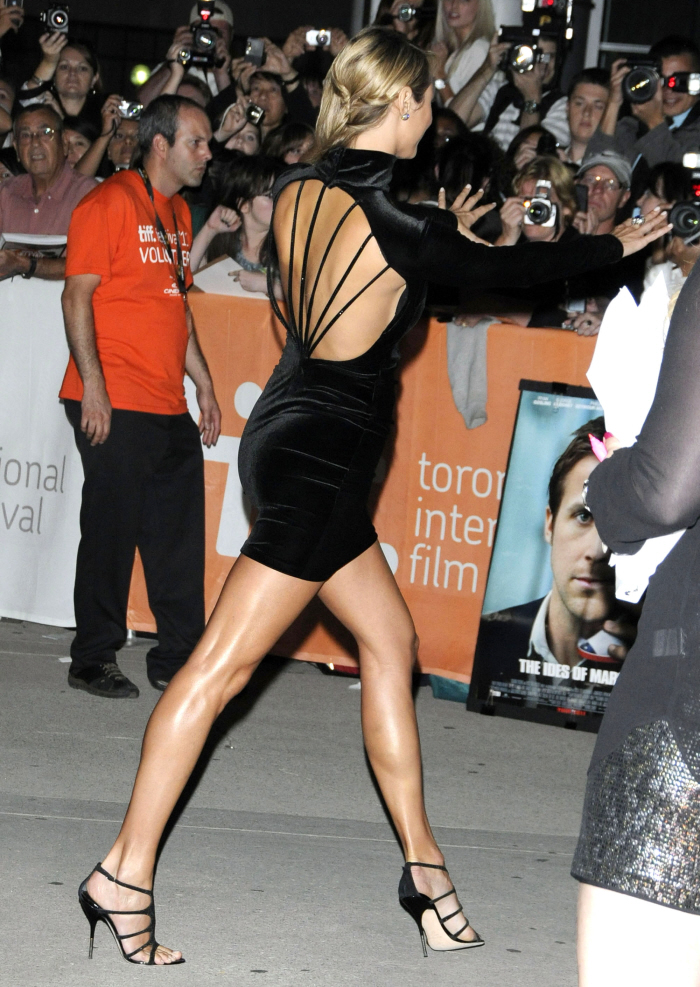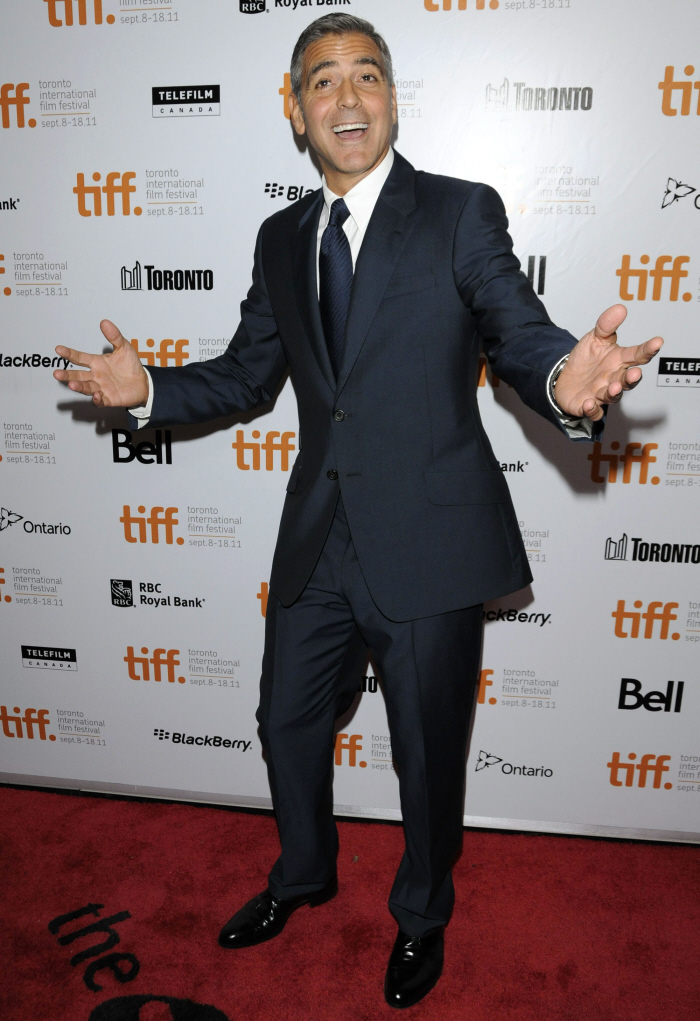 But! Stacy is still getting her "debut" as Clooney's girlfriend in Toronto. There have been multiple sightings of the two of them together in Toronto, and there was even an exclusive photo of the two of them sipping champagne together, although it looks like that photo has been pulled. There's too much evidence of the two of them being loved up, so now I can no longer think that Cray-Cray Keibler is just stalking him. But I do wonder why George is moving so slowly with this one? Why not walk the red carpet with her? Maybe he took one look at this dress and was like, "Girl, when we get back to LA, I'm buying you a stylist."
I threw in a photo of Ryan Gosling at last night's premiere too, just in case Clooney & Keibler weren't doing it for you.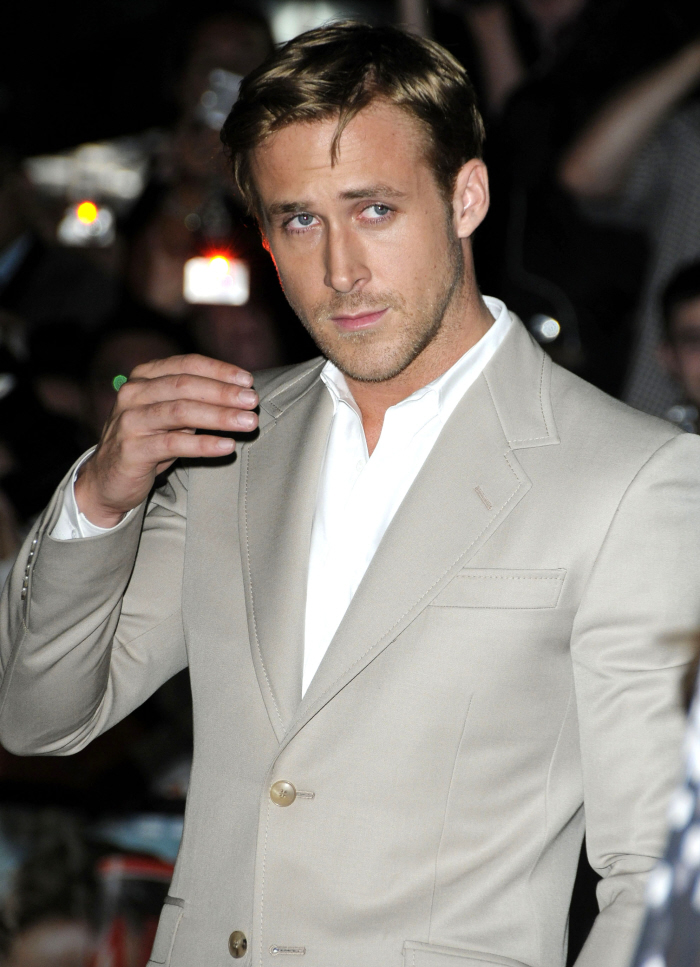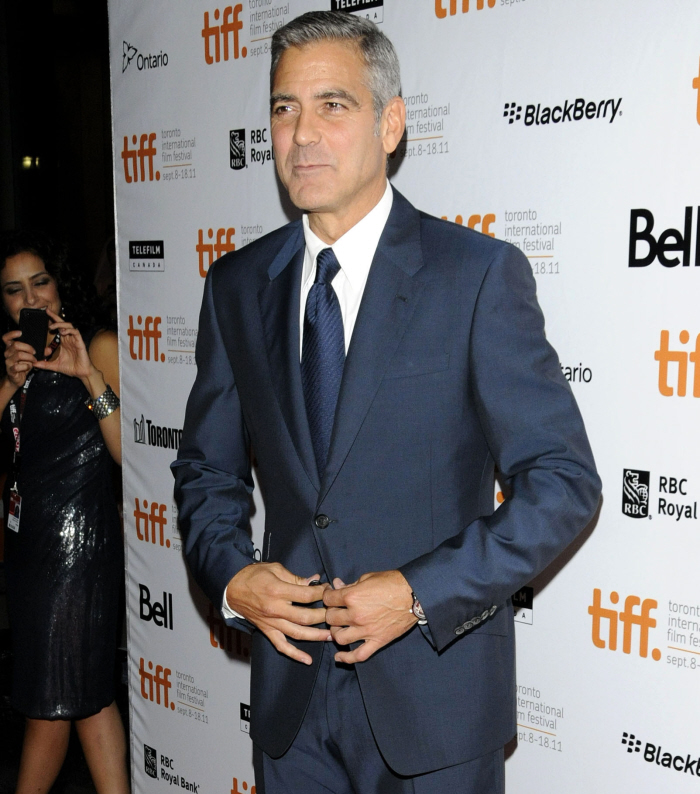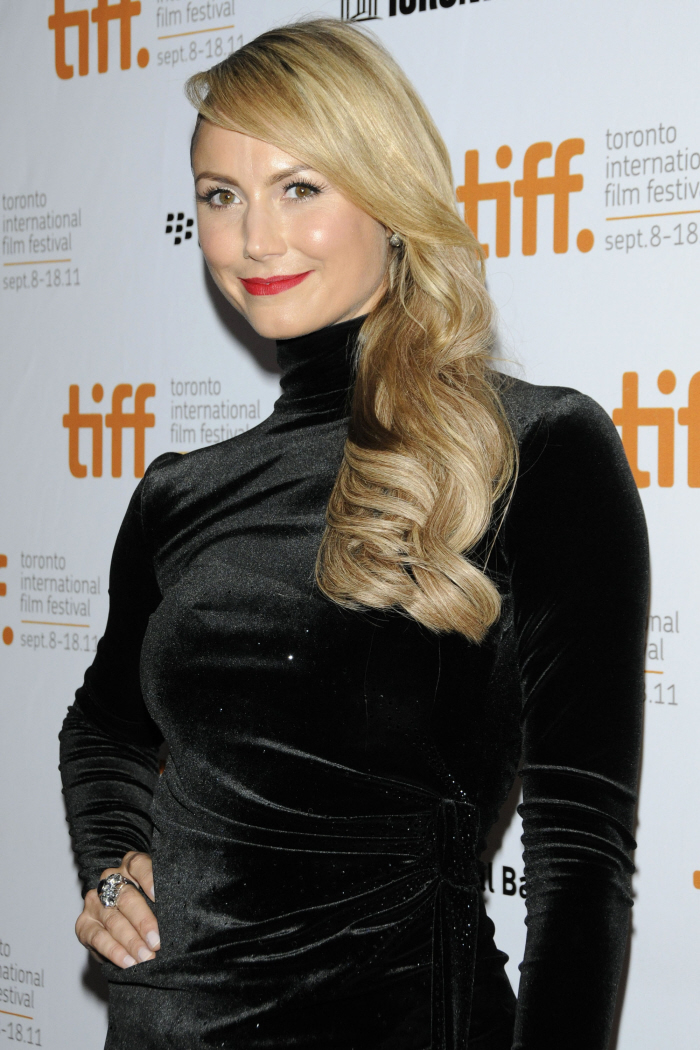 Photos courtesy of WENN.