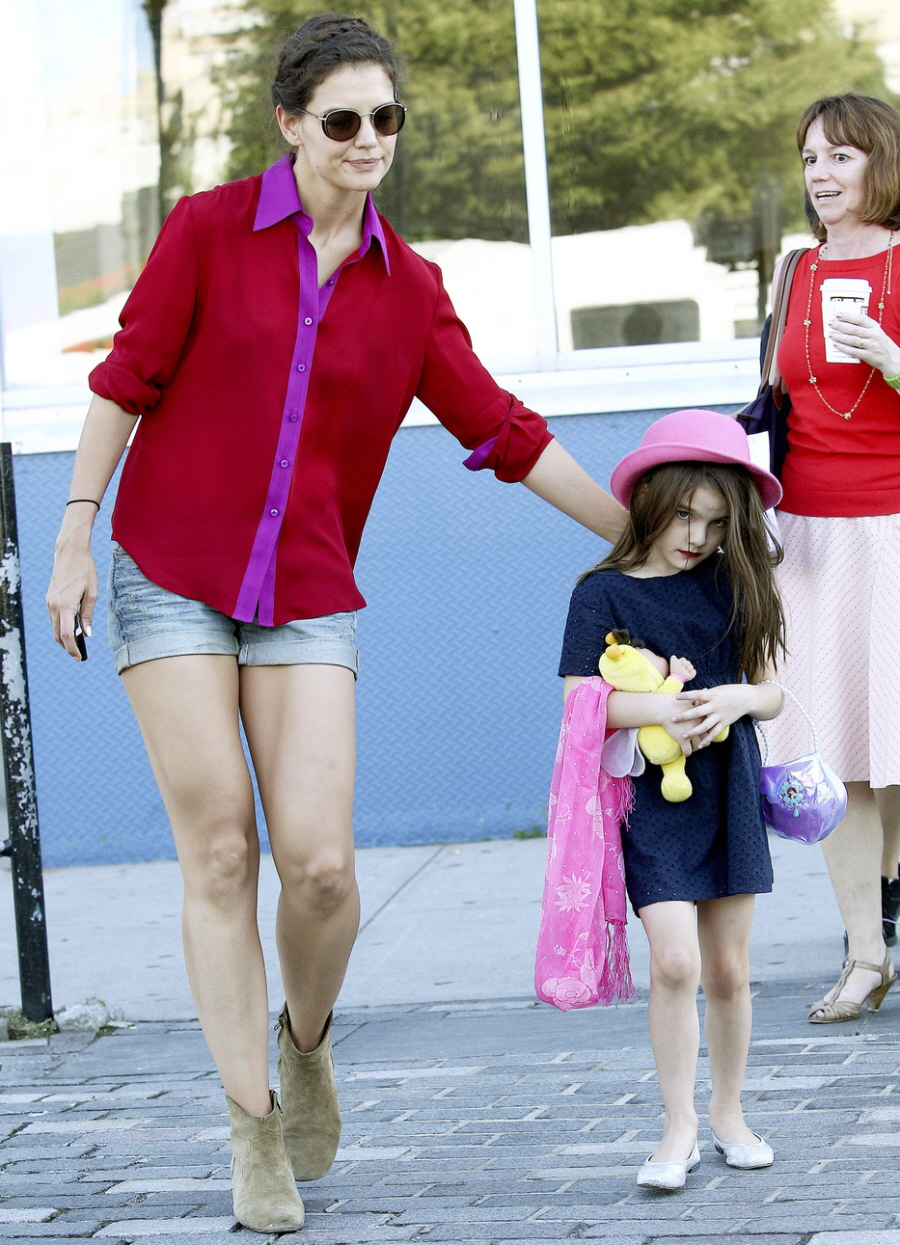 CB and Bedhead were complaining earlier that today is kind of dead, gossip-wise. I disagreed, vehemently, because we have so many new photos from Fashion Week, Toronto, Deauville, plus there are lots of good candids so far. So just now, I was mentally debating what story I should do: a Linnocent crackhead story, a story about Ralph Fiennes and Gerard Butler being homoerotic, or this one, about Katie Holmes and Suri. It feels like we haven't talked about Katie lately, and we've got some photos of Suri too.
Katie and Suri were in New York this weekend, perhaps for Fashion Week. I'm not sure, because I haven't seen photos of Katie at any of the shows, but she could just be waiting to go to some big shows later this week. Oh, is Katie showing a line for Holmes & Yang? That could be it too.
Anyway, let's ignore Katie for a moment and just talk about Suri. First, something nice: I'm glad Suri isn't wearing kitten heels, or pumps. I'm glad that Suri looks relatively weather/season-appropriate, clothing-wise. Now, the bad: Suri is wearing dark red lipstick. And a bowler hat! But the lipstick is what bugs. Suri has worn makeup before, just like she's worn heels before. Katie just lets Suri do her own thing, so if Suri wants to wear dark red lipstick, mom will always give the nod of approval. I'm always fascinated by this debate: is this even something Katie could stop, if she wanted to? Or is Katie just letting Suri find her own way, figuring that all of this stuff is just part of some childhood phase? Does a five-year-old in red lipstick, out and about in New York City, bother you as much as it bothers me?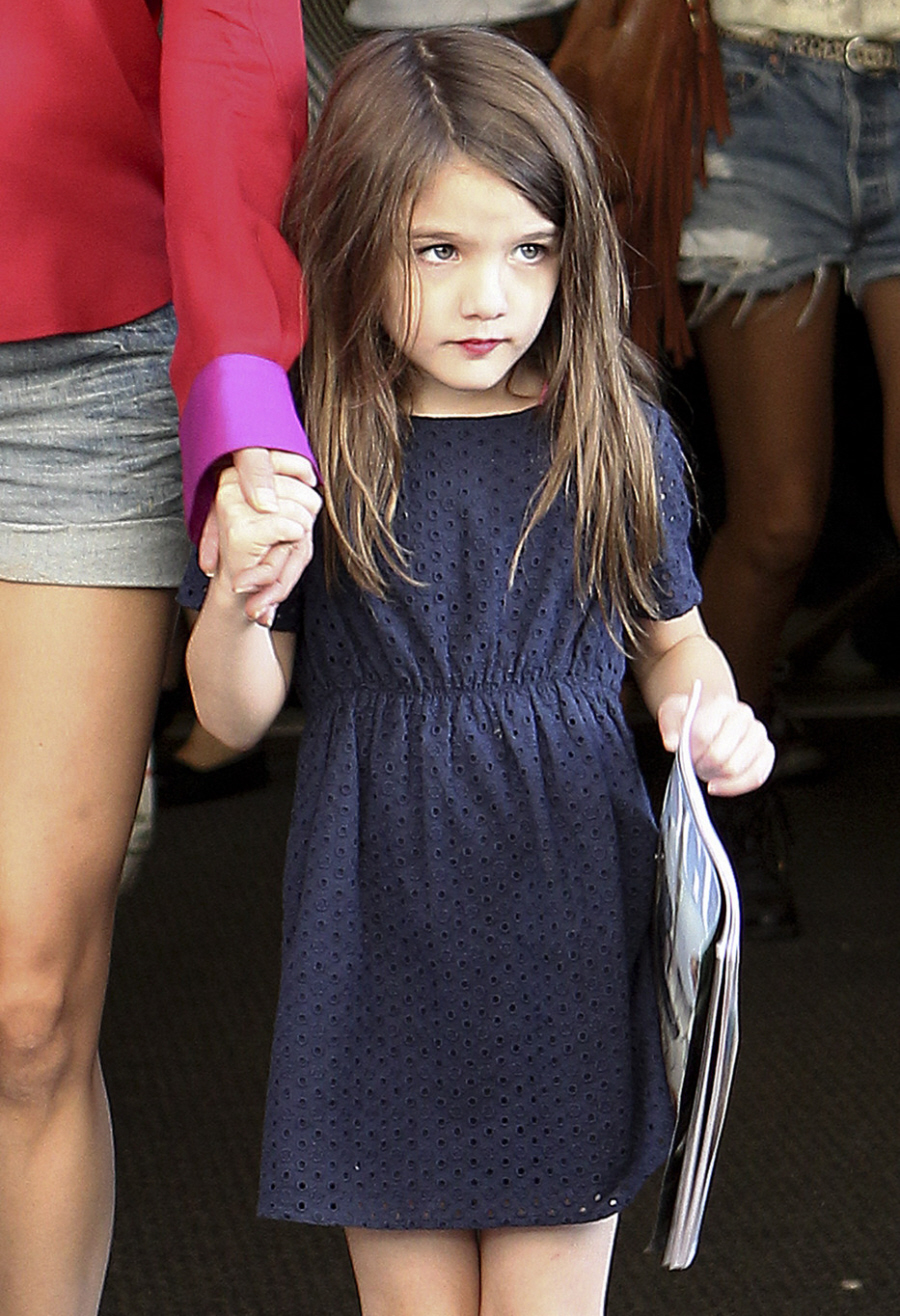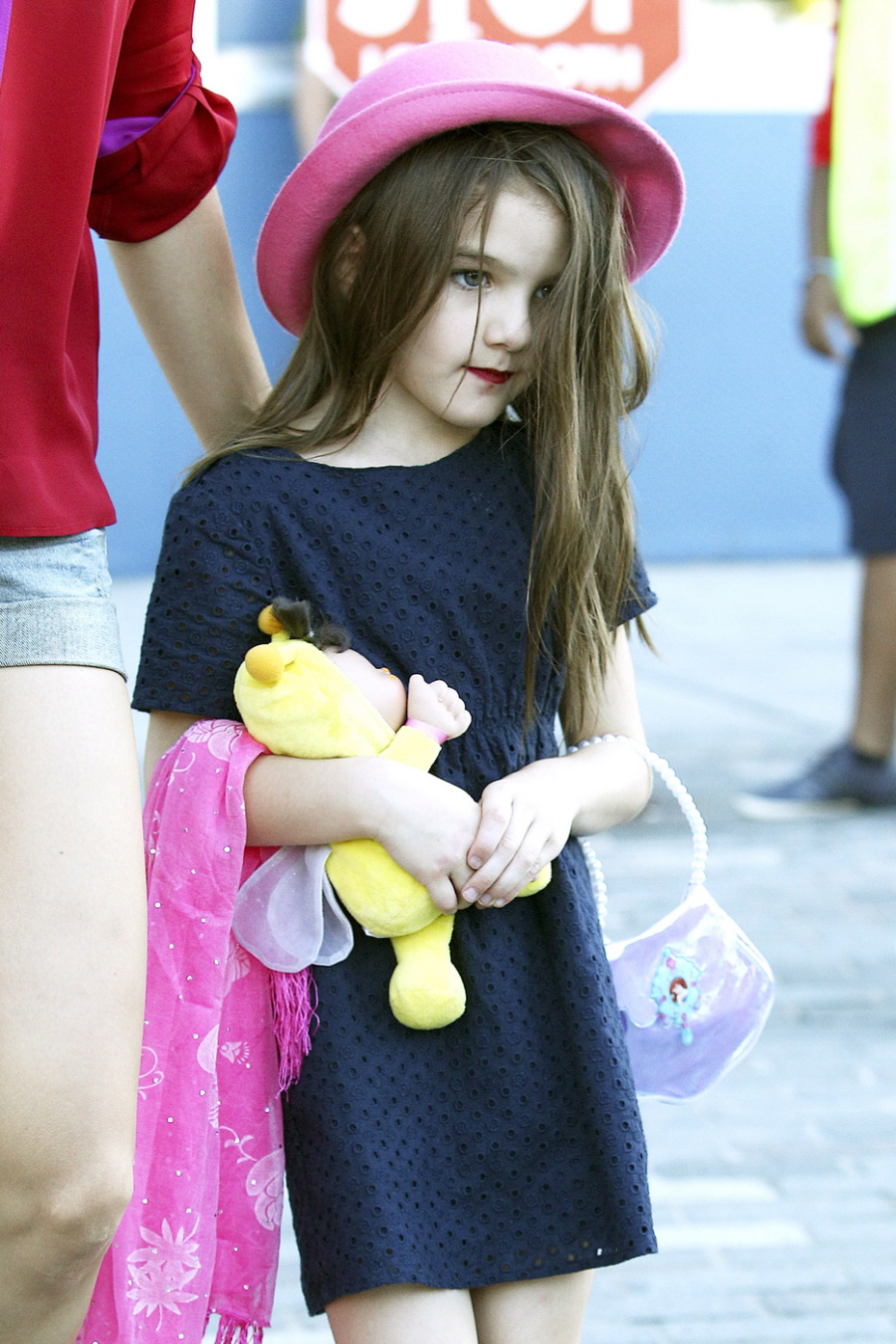 Babble is also making a big deal about the fact that Katie had just enrolled Suri into a kindergarten class in Calabasas (the New Village Leadership Academy, that Scientology-ish school that Will and Jada Smith started, and then denied that it was CoS-based), and now it looks like Suri is missing school so that she and mom can go to NY Fashion Week.
Now, let's talk about Katie's fashion. I could overlook the rolled cutoffs. I might even be able to overlook the fug ankle booties (with cutoffs?!). But the shirt. What in 1989 Benetton Hell is that shirt?!?! Ugh, Katie.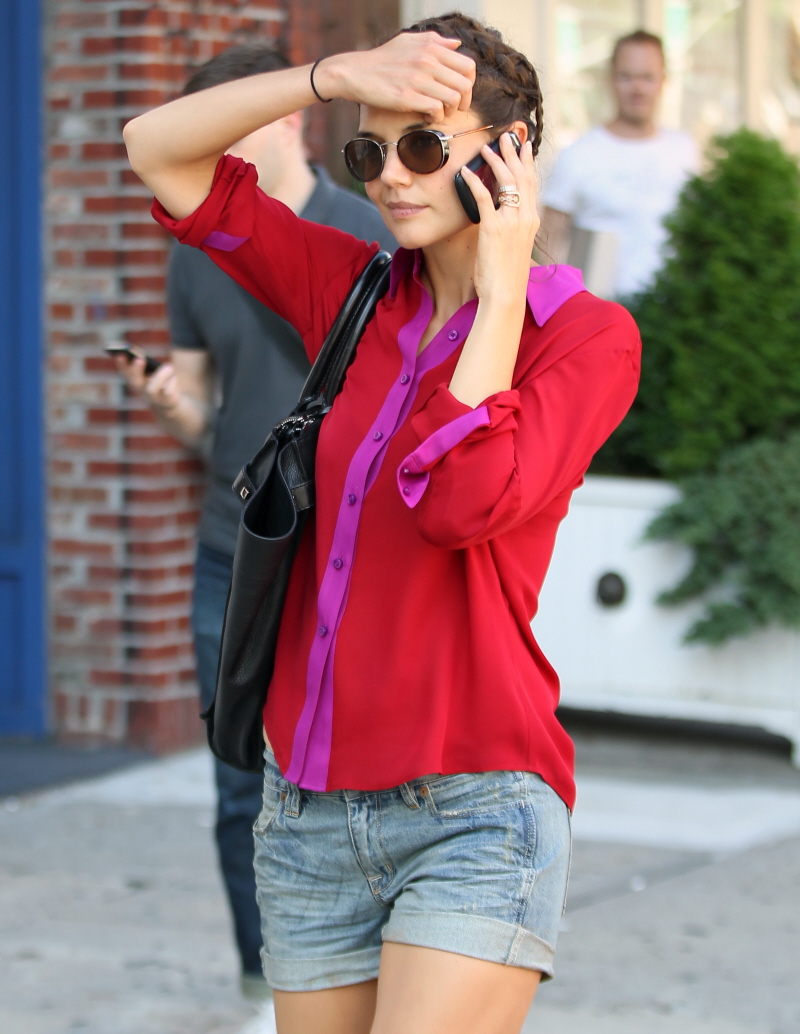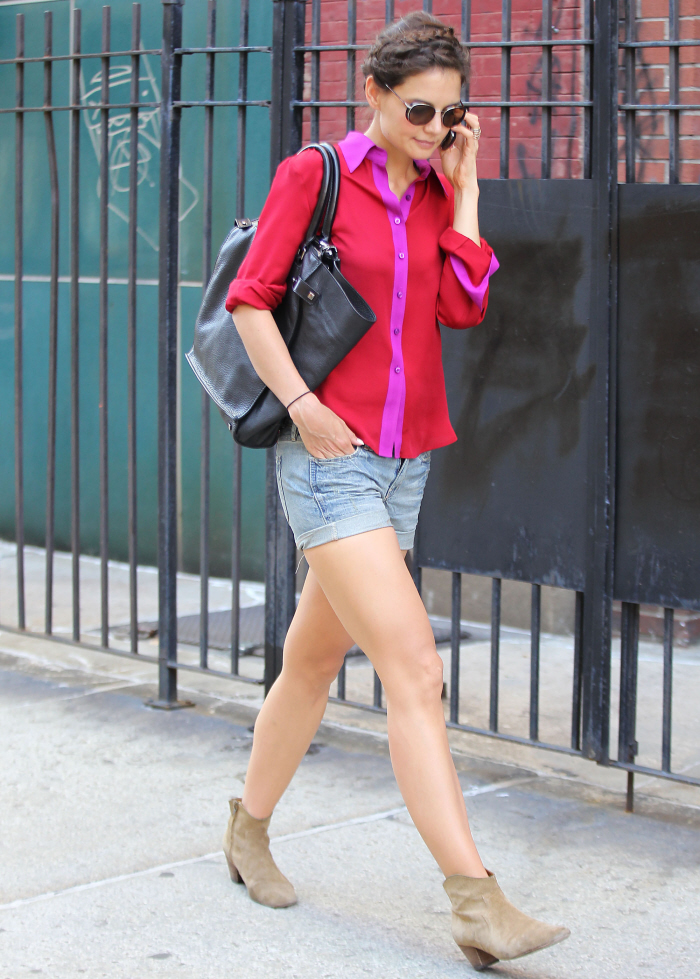 Photos courtesy of WENN, Fame and Pacific Coast News.