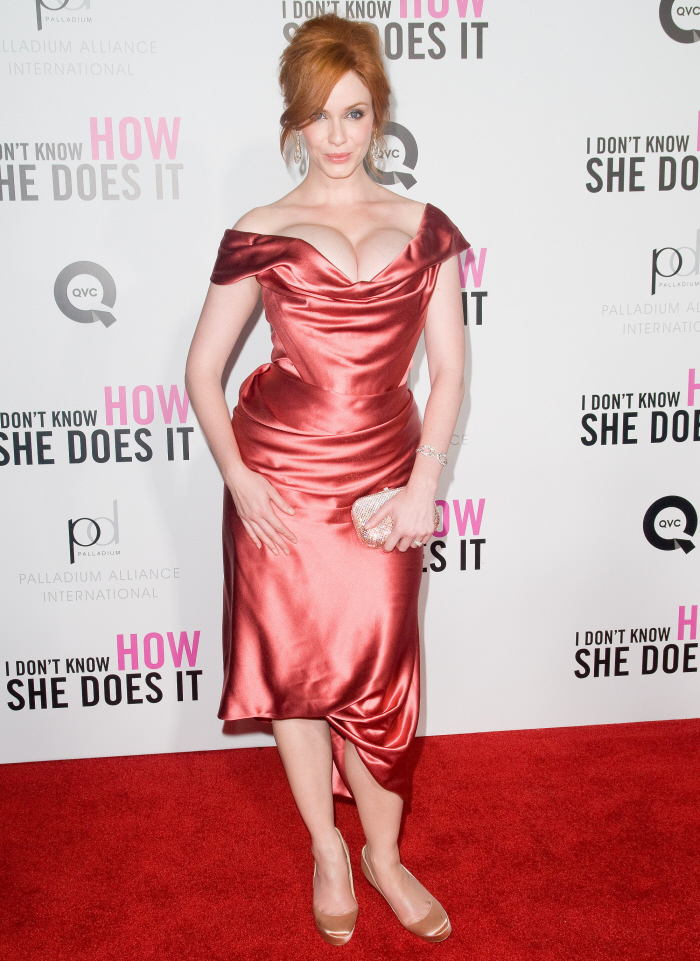 These photos are just to remind everyone that Sarah Jessica Parker is really, really boring on the red carpet these days. We try to relive the glory days, when SJP could command a red carpet, but those days are past. So here's the real star of last night's premiere of I Don't Know How She Does It: Christina Hendricks. Or, more specifically, the star(s) of the red carpet were Christina's boobs. This rose Vivienne Westwood is spectacular, and I love it on Hendricks. I'm so glad she's got a modeling contract with Westwood, because now she'll be wearing more of Westwood's famously corseted and boob-tastic gowns. LOOK AT HER. She looks so awesome. Okay, her makeup is a little bit off, but why are you even looking at her makeup? LOOK AT HER RACK.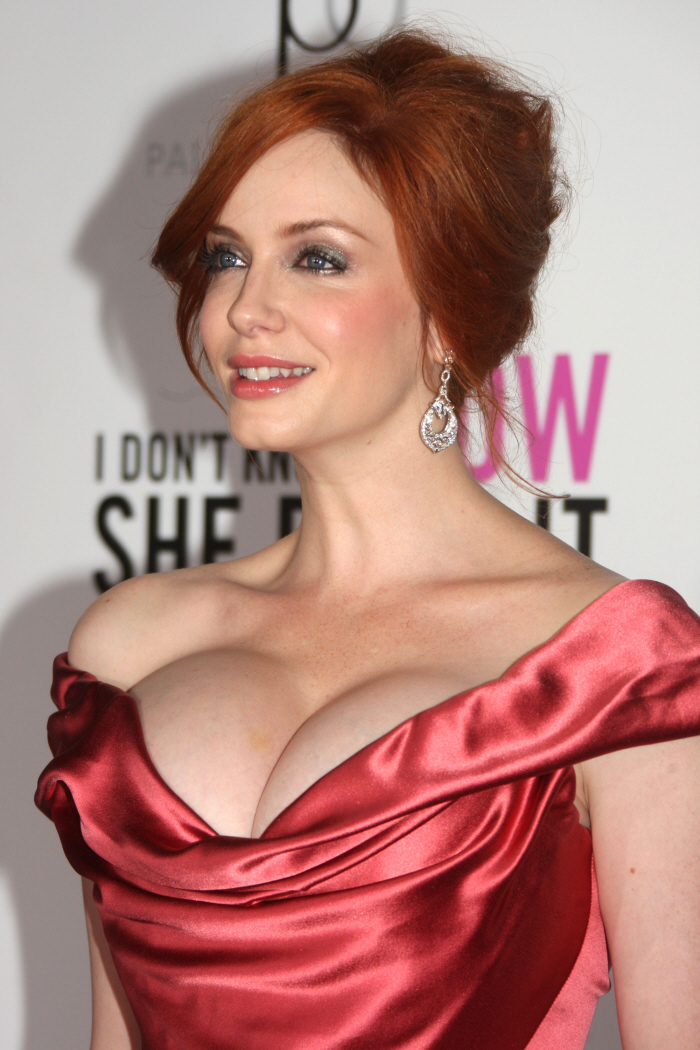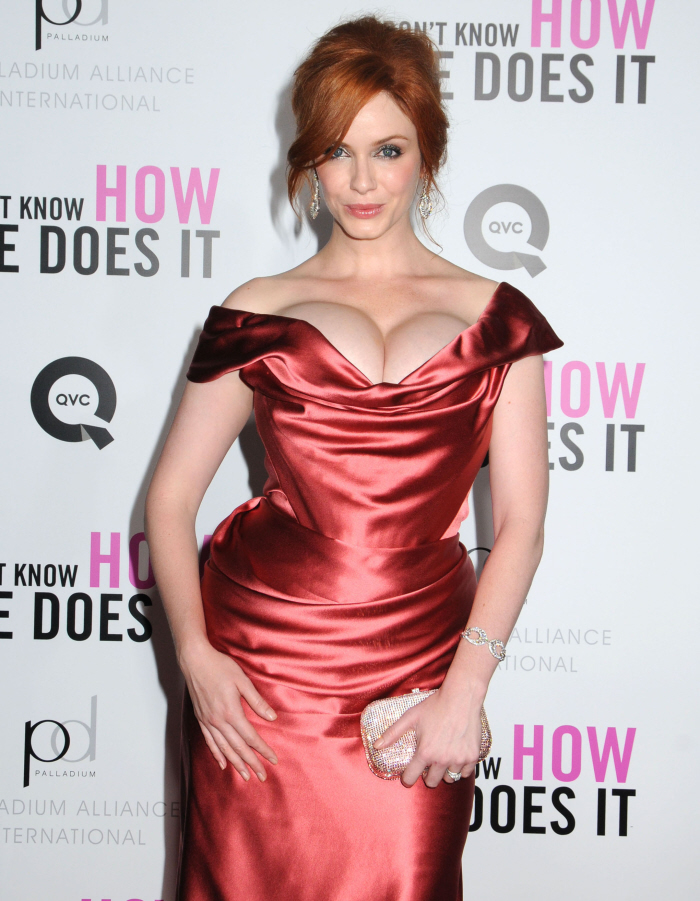 I think Matthew Broderick's face says it all. It says: "BOOBS. I'm afraid!"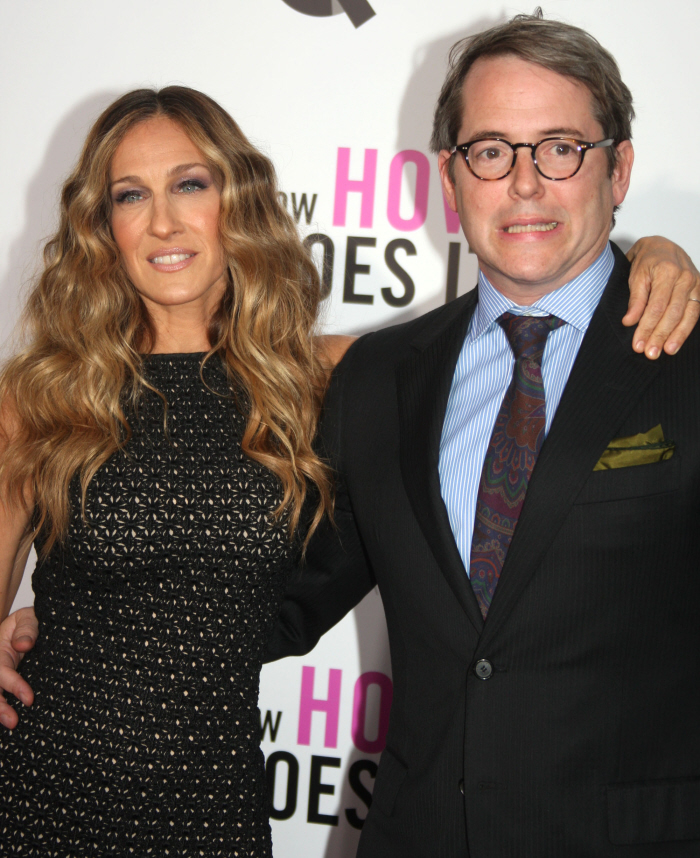 I didn't hate SJP's dress, though. Look at her itsy-bitsy waist. She's so tiny. The dress is really nice too.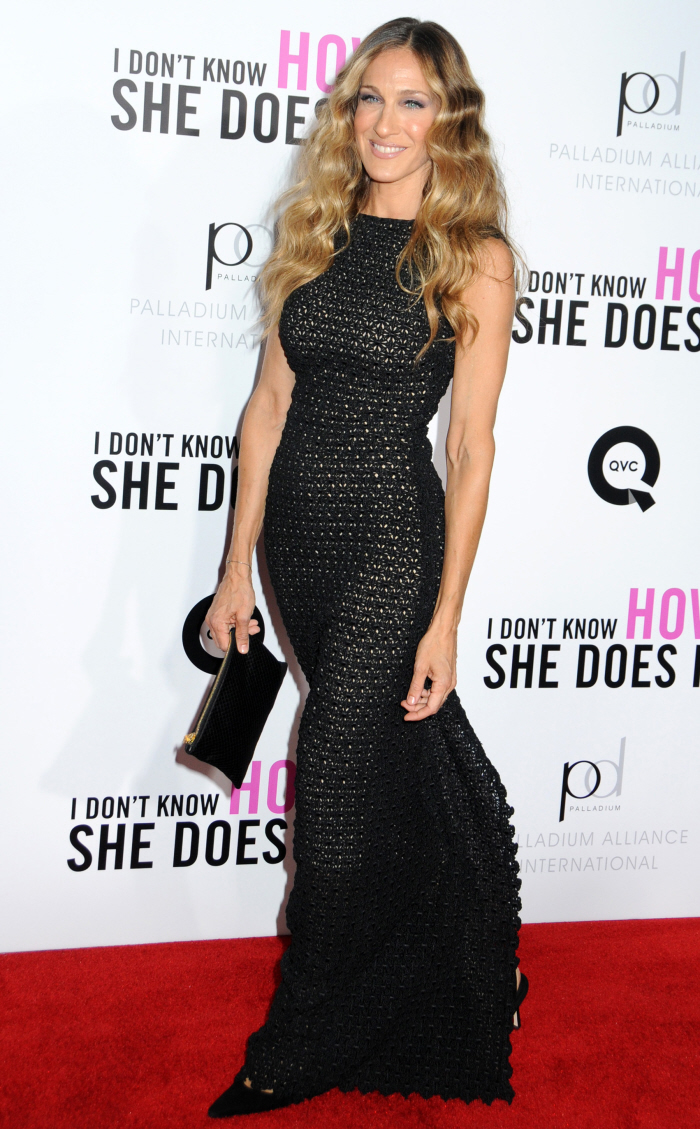 The worst dressed on the carpet? Olivia Munn. I think she was trying to do old-school SJP with this Oscar de la Renta-looking cocktail dress, but… it's a fail. Not an epic fail, but the dress doesn't suit her, and it sucks for her to wear pink when there's such a better example of pink on the same carpet.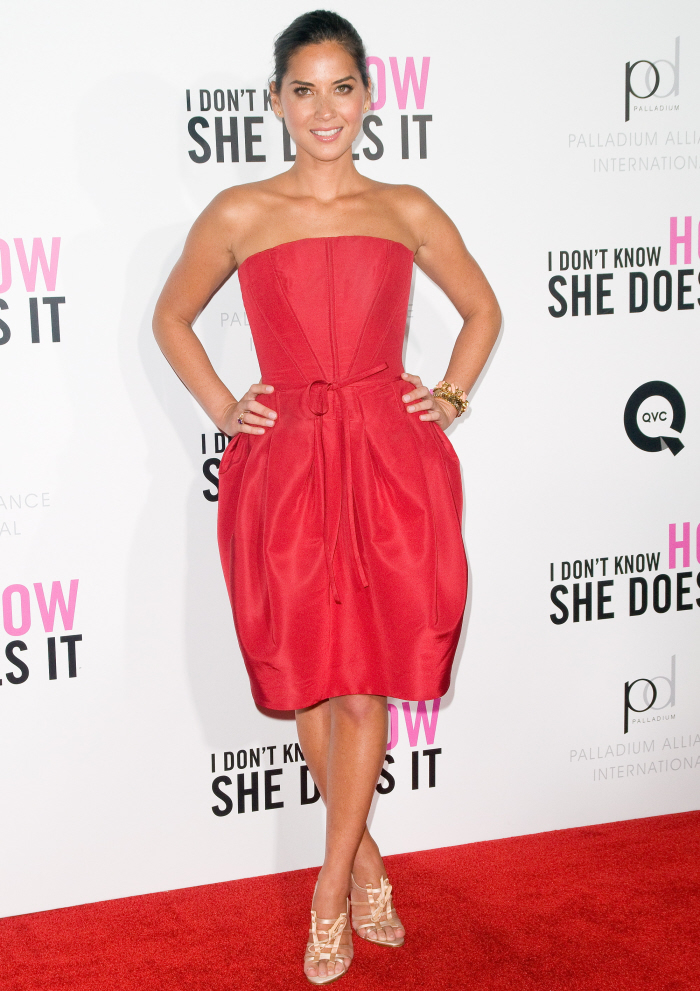 Photos courtesy of WENN.