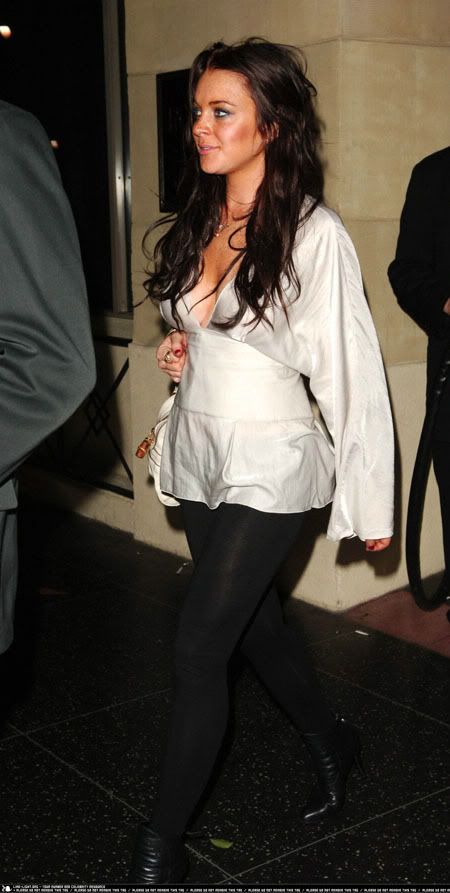 Lindsay Lohan's dad is striking back at reports that he bragged to his fellow inmates about banging Lindsay's stunt double. An anonymous letter was sent to the NY Daily News detailing Michael Lohan's annoying habit of talking about his daughter constantly and making it seem as if he will have all of Hollywood at his feet when he finally sees the light of day. Michael Lohan said that it's not true, and that the other jailbirds are just jealous of his hot daughter and fabulous opportunities:
In a message apparently smuggled out of prison and mailed from Brooklyn, Michael Lohan was also portrayed as bragging about his sexual exploits (allegedly with actresses and one of Lindsay's stunt doubles) and his supposedly fat producing contract with Paramount Pictures – but as never mentioning his three other kids.
"It just goes to show you that jealous people will go to any lengths to destroy a person's character," Lohan told me. "I would never discuss my children or my family or my business with individuals in here. I have absolutely no interest in anything other than mending fences with all of my children. … Mr. Poison Pen is a coward – probably one of the many rats that come through this institution with a price on their head." Lohan added: "To my children Michael, Ali, Cody and Lindsay, I love you all as one in the same – and that's all that matters to me.
Meanwhile Lindsay is said to be miserable since Harry left her, and is indulging in high-priced drinks she's technically not old enough to be served:
Meanwhile, Lohan, 20, has been on a downward spiral since she split with Harry Morton. The other night, she was seen boozing at the Hollywood Roosevelt, which several months ago kicked out promoter Amanda Demme – who ran the hotel's bars – for allowing underage celebutards to drink there.
But now that the bars are under new management, our spy says not much has changed: "Lindsay was drinking alcoholic beverages and smoking like a chimney, drowning her sorrows about Harry dumping her."
Here are pictures of Lindsay on the night in question. She indeed looks quite drunk. But look – there's a picture of Harry outside the very bar she was getting served illegally in. Did he visit her there? She's got JBF hair – did he try to soothe her pain in the bathroom with a little breakup sex? Only the tabloids will tell.
Pictures [via]