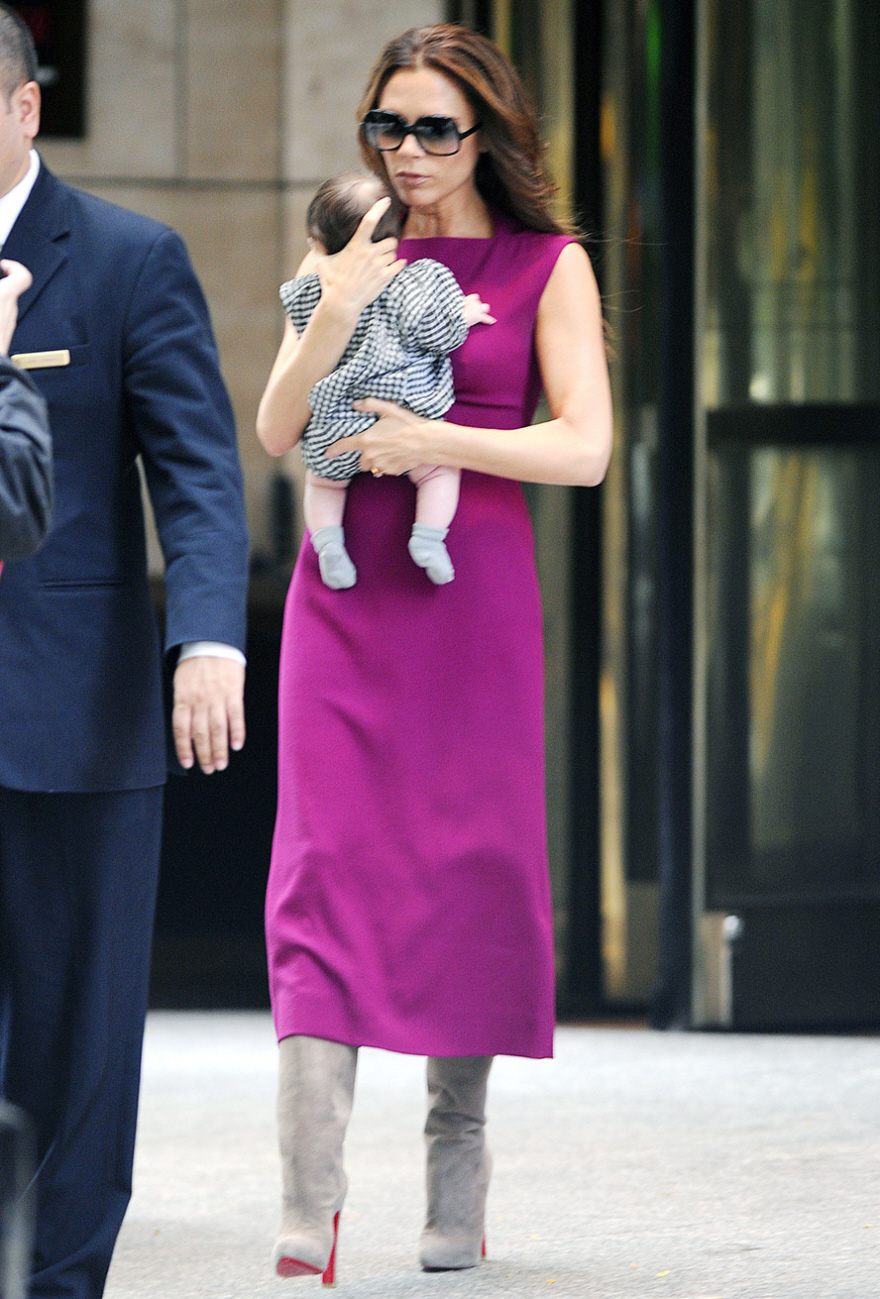 Victoria Beckham speaks! It's been happening with more frequency since she came to America, and now we have a plethora of new Victoria quotes, all from NYFW where Posh debuted her Fall/Winter VB line on September 11th. I think Victoria met with some influential publications and style people to promote her line, and I think she did all of the interviews with baby Harper Seven in her lap or in her arms. While wearing stilettos. Of course. I honestly don't think there's a quote in here that didn't make me giddy:
Posh on how she's perceived: "I'm not just that miserable cow, you know," announced Victoria Beckham to a room of somewhat startled fashion editors, all perched primly on white sofas in a large Manhattan loft, as they awaited her latest fashion show. "And here, this dress?" continued Beckham as one model walked out. "It looks like a giant Fabergé egg, doesn't it? And this is our moon print. Which is great."

Victoria on taking her daughter to Prada: "We went in to Prada yesterday and she loved it. It was if she was saying, 'Mummy I'm home!'"

On Harper's first Fashion Week: "I can't leave her alone for a minute, I haven't been without her since she was born nine weeks ago, she's too wonderful to leave."

Posh on 'Victoria by Victoria Beckham', her off-shoot, cheaper brand: "This has been a real labour of love for me and we have been working on it for around a year. I wanted something that was a little bit more affordable but I did not want to compromise with design or quality. It's not a second line, or a diffusion line – it's another line, another side to my wardrobe. This is a way to give my customers what they want."

On the shift in color palette: The emphasis was on loose, crepe, satin, jacquard and something called "summer wool" shifts that barely skimmed the body, some in rich colours such as Kelly green and deep blue, and some spattered with sweet cartoonish prints, a look heretofore verboten in the Beckham wardrobe. "I'm very into conversational prints this season," Beckham said, wearing one of the cat print dresses herself.

Posh's sidenote about cats: "I want a cat but David won't let me have one – he doesn't want them bringing mice in the house. He's a dog person," she revealed.

Heels versus flats: Picking out a lovely black shift with scalloping around the neckline, she said: "I love this dress, I could wear this one with flats during the day and heels at night.". It was a nice try on her part, but her claim to flats-wearing normality was slightly undermined by the fact that she was, at that moment, wearing gigantic stilettos while cuddling her nine-week-daughter, Harper.

Posh is self-obsessed: One of the last dresses was a simple white one which was downright Jackie O-like. Chic, simple and tasteful. "And you see the neckline? There's a little V," said Beckham, indicating a tiny dip in the centre. "It's subtle branding."
[From The Mail and The Guardian]
The part about Posh wanting a cat confused the hell out of me. What does she mean, "he doesn't want them bringing mice in the house"? Does she mean that David thinks cats will bring live mice into the house? Because that doesn't happen. I've had a lot of cats in my life, and if you're lucky enough to get a cat with a great hunting instinct, they'll go outside and catch things, kill the things or leave them pretty close to dead, and then they'll leave their kills outside of the door, like they're giving you a present. It's not like cats go outside, catch a live mouse, gently carry the mouse into the house and let it go. That has never happened to any cat-owner I've ever known. But if cats do catch something, they want you to see their kill and be proud of them.
Sigh… I miss having cats.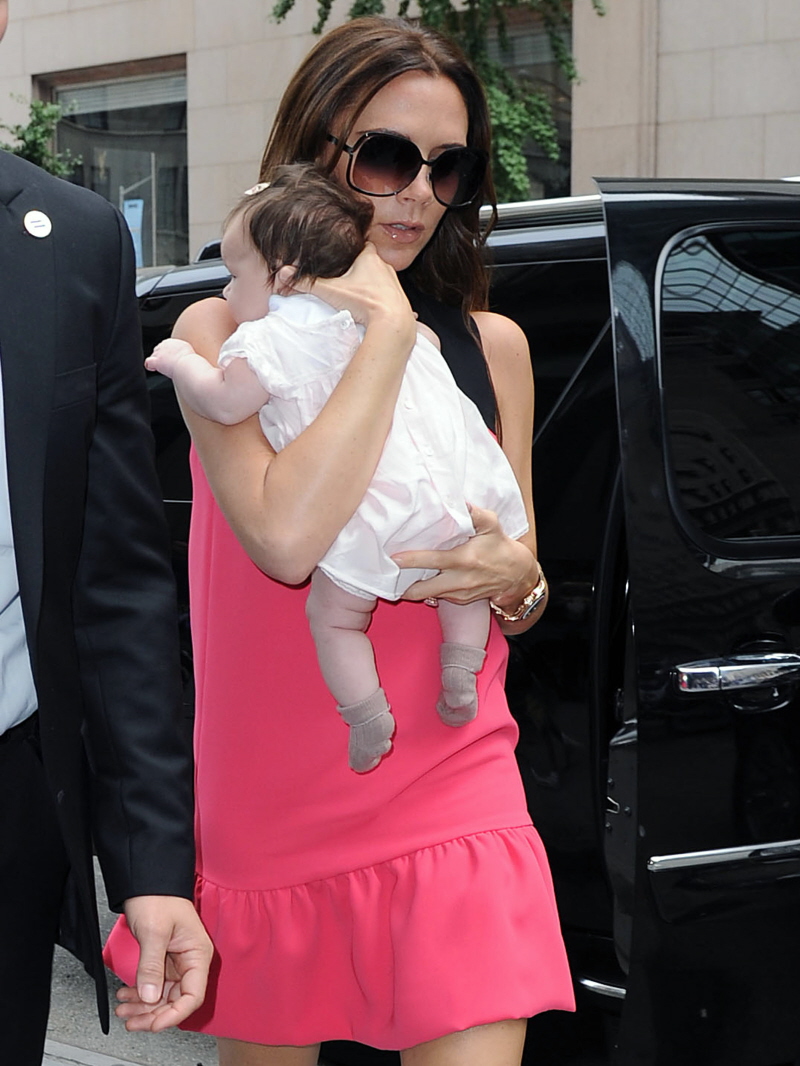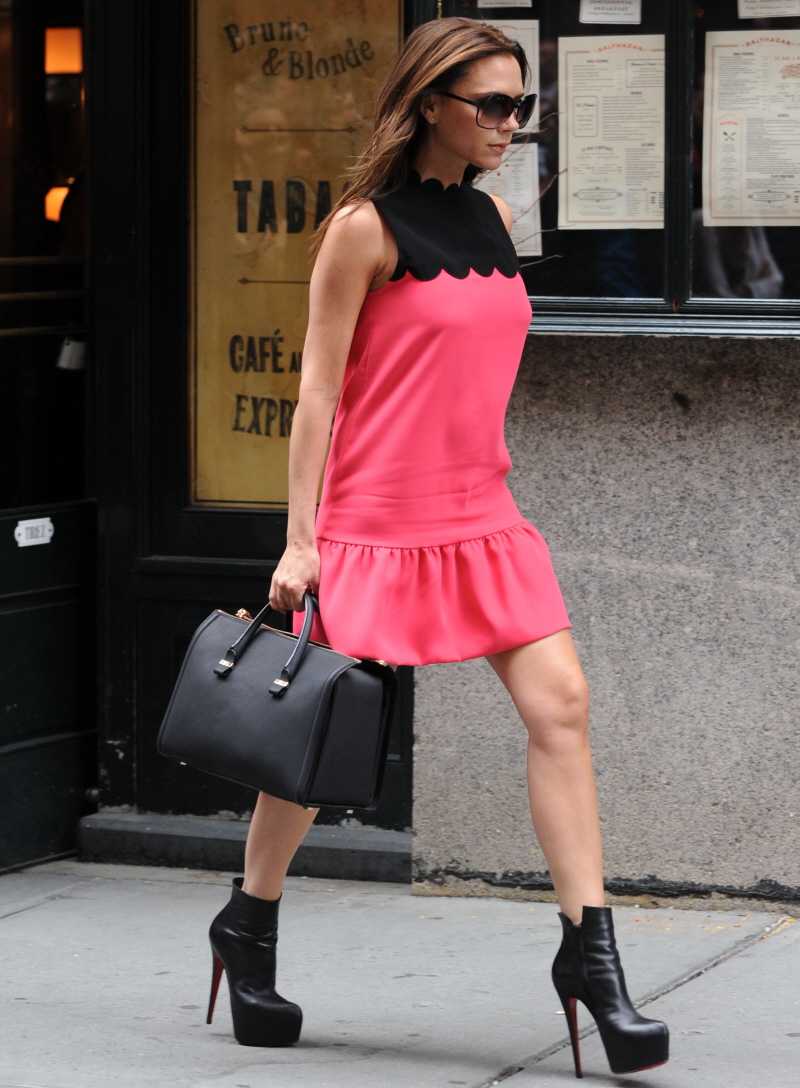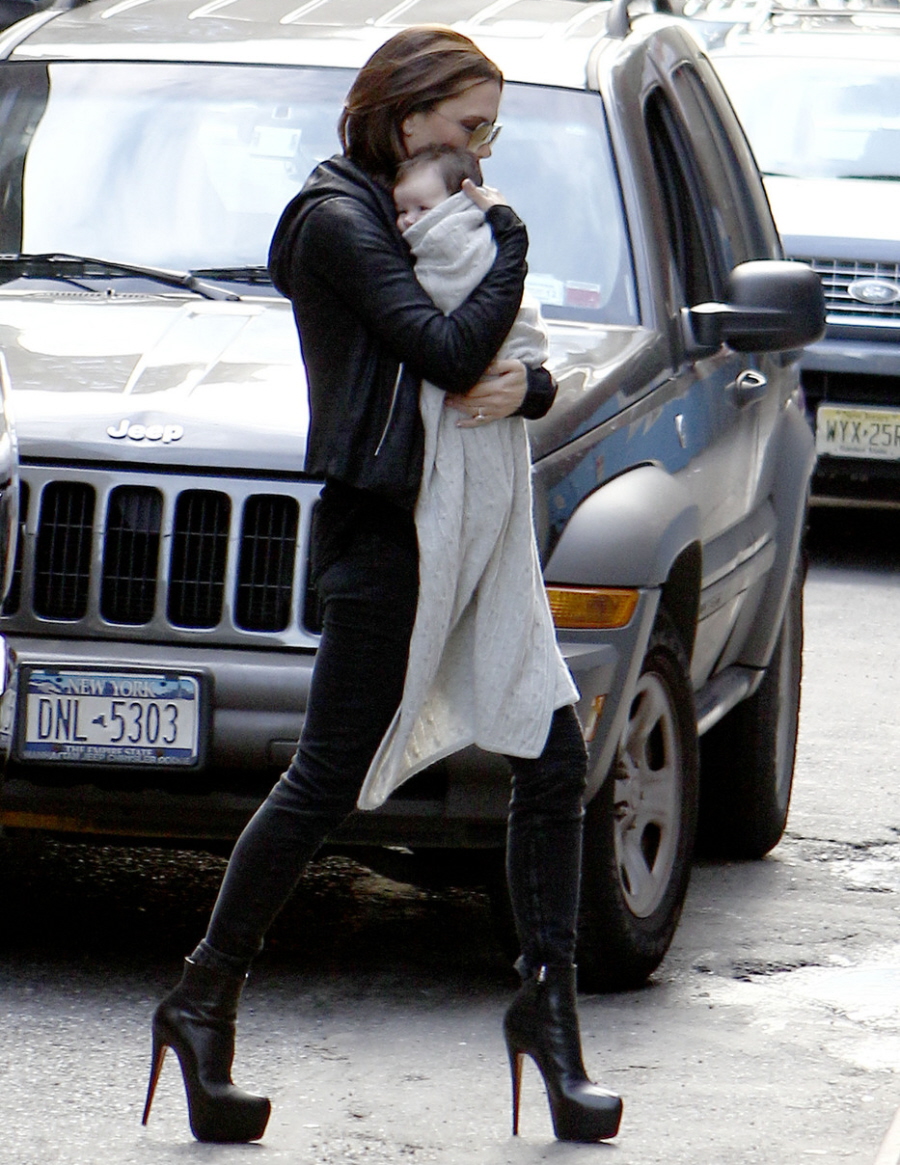 Photos courtesy of Fame & Pacific Coast News.