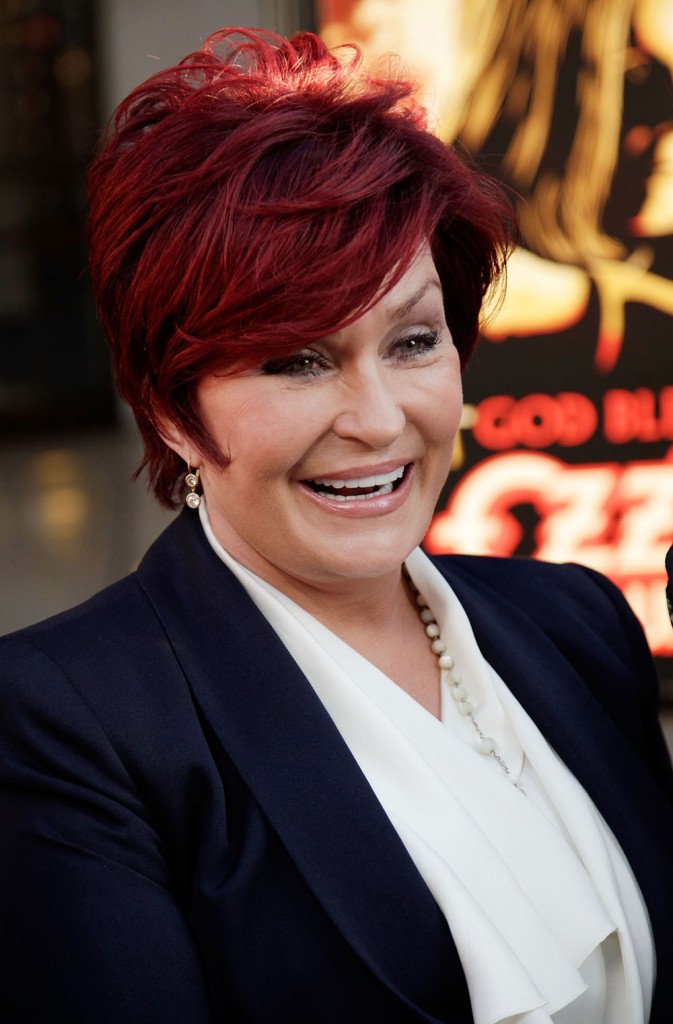 We've heard all sorts of stories about problems on that ensemble women's talk show, The Talk. Since none of us watch it or particularly care about any of the people involved, we've just pointed and laughed. This is another story about nonsense with that show although the gossip gets better. The Talk is run by Julie Chen, who is said to be a bossy bitch and to have caused co-hosts Holly Robinson Peete and Leah Remini to leave after the first season. (Side note: There were rumors that Kate Gosselin might be joining them, but I just read that Molly Shannon is a new co-host this next season and we've already heard that Kris Jenner is a fill-in host.)
Sharon Osbourne and her Madame face are still on that mess since she's contractually obligated or something, although she's "taking a break" soon. But she's scheming to produce another talk show behind Julie Chen's back (or not so much, after this report) and it will include her fired former co-hosts Lean Remini and Holly Robinson Peete! This is some priceless gossip.
"The Talk" co-host Sharon Osbourne is secretly plotting to develop her own gabfest behind Julie Chen's back!

The Enquirer has learned that Sharon has been holding hush-hush meetings with former co-hosts and close pals Holly Robinson Peete and Leah Remini, who were dumped from "The Talk" after one season following skirmishes with Julie.

"Sharon wants to put together a daily talk show with Leah and Holly at the helm," divulged an insider. "It's no secret that Sharon doesn't want to work with Julie, but since she's contractually bound to co-host 'The Talk,' she'll only produce this new project.

"You can bet Julie won't be happy when she hears what Sharon's planning!…

"Sharon hopes CBS will let her out of her contract early so she and Holly and Leah can all be on TV together again."
[From The National Enquirer, print edition, September 26, 2011]
I won't watch either of these shows unless Joel McHale is on and takes off his shirt, but this is so awesome. I doubt that Sharon's show will be a fraction as interesting as the news of this professional bitch fight, but still I wish her enough success to stick it to Julie. I don't particularly like Sharon, (or Leah or Holly) but this story gave me a lot of joy this morning.
Remember that lousy talk show that Sharon Osbourne had in the early 2000s? She had a shabby chic set and was always propped up on pillows and cuddling her little dogs. Sometimes Ozzy would come on via satellite and you couldn't understand a word that dude mumbled. It got canceled after a year and was really boring. So I doubt Sharon can helm her own show again, even with backup. Still, this will piss off her boss immensely.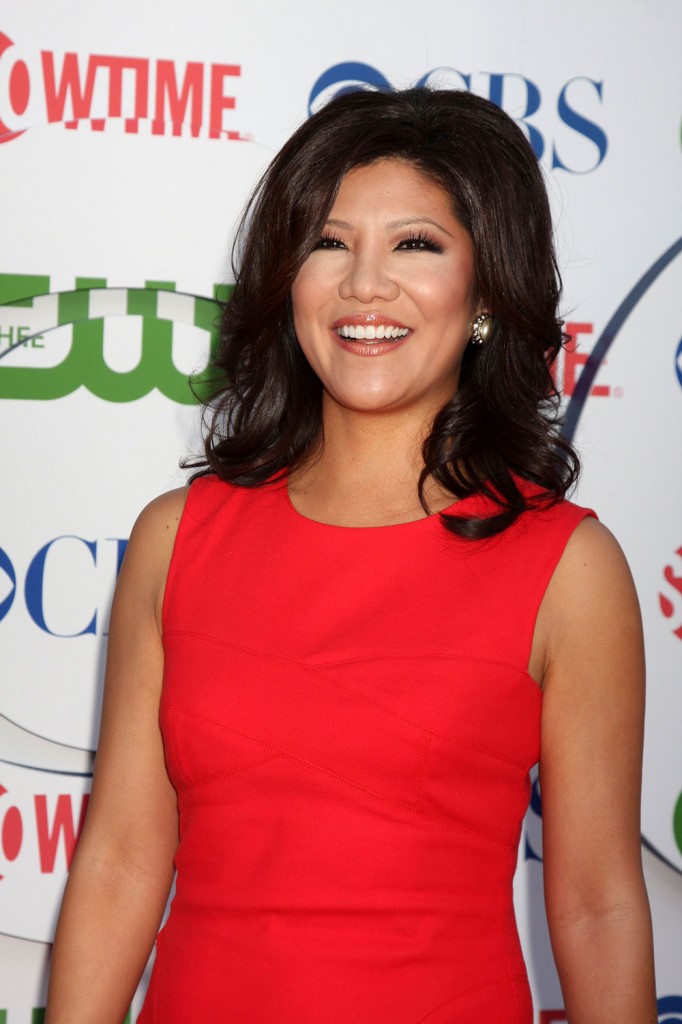 Photo credit: WENN.com and Fame