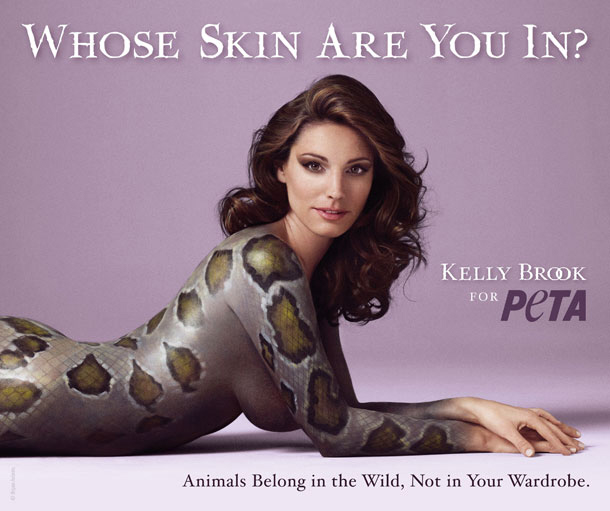 As you may remember, ever since I saw candid photos of Kelly Brook in a bikini, I've been a fan girl for Kelly. I used to not care that much about her, but her spectacular hourglass figure has made me a true believer. So I shall lay it down on the line for my lady: this new PETA ad is fug as hell. Kelly's strength is not her face, but once you get past gawking at her body, she is much, much prettier than this. PETA Photoshopped Kelly to look ridiculously unattractive. Not only that, it seems like they airbrushed out part of her jaw, right? Like, that's not even the SHAPE of her face. Here's a photo of Kelly from last night – just a paparazzi photo of going into a fashion event: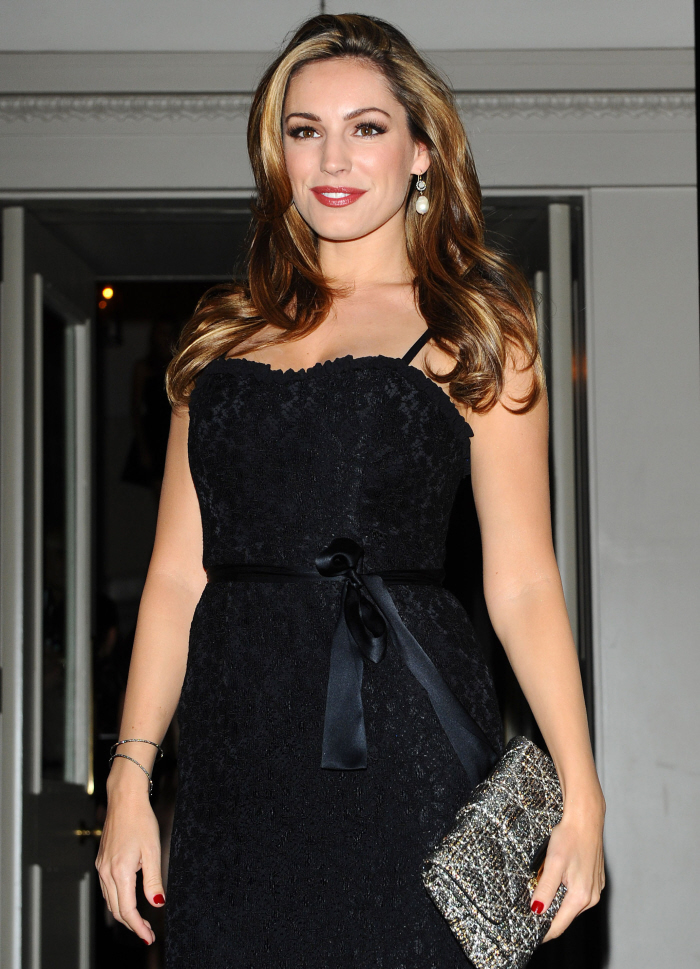 So much better in candid photos.
Anyway, Kelly is taking part in PETA's "Whose Skin Are You In?" campaign. Kelly was shot by Bryan Adams (ugh), and the point of the campaign is to "protest at how snakes, lizards and alligators and other exotic animals are skinned alive." Kelly said, "It makes my skin crawl to think about the violent ways snakes, lizards, alligators and other exotic creatures are raised and killed for boots, bags and belts. Our message is to support the designers who are creative without being destructive, and go for the great fakes that pay tribute to the animals' beauty without killing them." Sure. I don't own any exotic-skin handbags, so personally, I guess I'm okay with this. Except for the part where I kind of want an alligator-skin purse.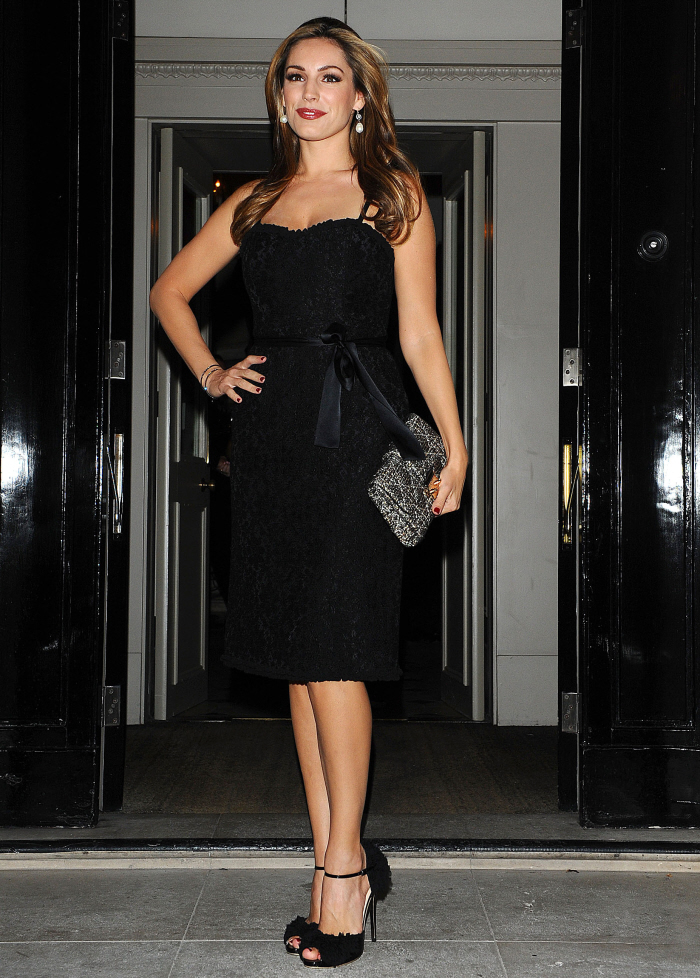 Photos courtesy of WENN.