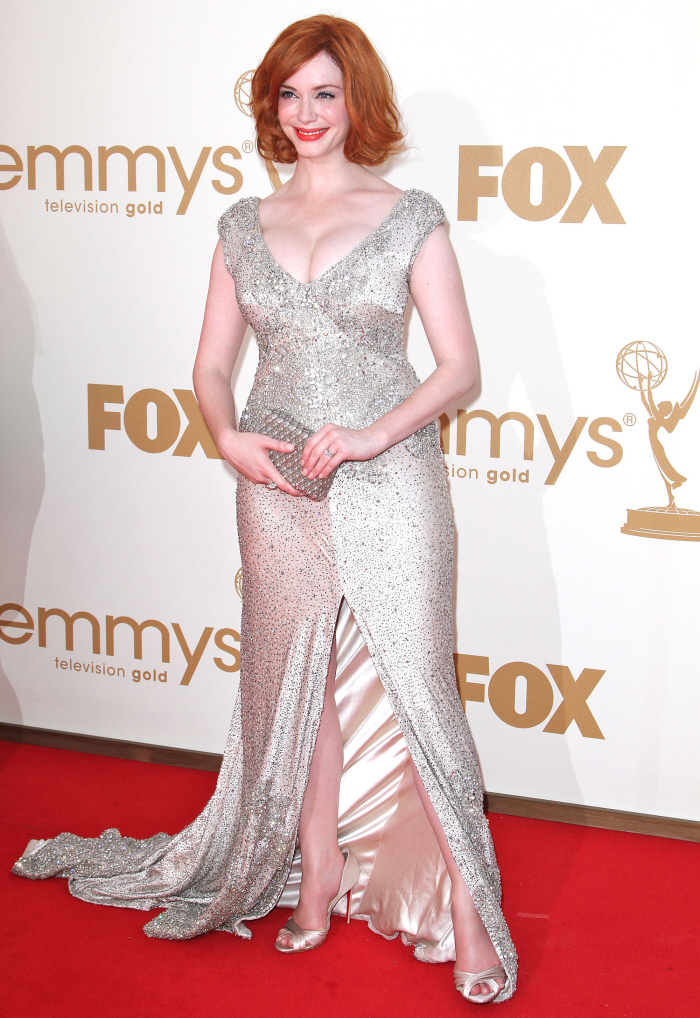 You know that I love Christina Hendricks, right? And that I'm often blind to her style faults, of which she has many. I think Christina's biggest problem might be that she doesn't seem to know what to do with her (store-bought) boobs? She tries giving them boob-caplets, she tries jacking them to high heaven, she tries covering them up in boob burqas, but they're just SO BIG. It's like nothing can really be done with them. Anyway, last night, Christina decided to jack them to high heaven in this heavy-looking beaded gown by Johanna Johnson.
What I like: the neckline is pretty, and her boobs don't look as jacked as they did in that rose Vivienne Westwood. I also like the beading on the top part – I actually everything from the waist up and the neck down. That part of the gown photographed beautifully. But from the waist down… well, there were issues. There was heavy beading on the hem which made the dress look too "heavy" and the extra bottom glitter was unnecessary – no one's looking at her heels, you know? It's Christina – we're looking at her boobs, don't even try to draw the eye down. Plus, the front slit was much, much too high. It felt like we were about to see whether the carpets matched the drapes.
As for her styling…I liked her hair. I liked that there were no bangs, and that her hair looked fluffy and breezy. Her makeup looked overdone when she was talking to Ryan Seacrest, but in these photos, it's fine. The white-silver of the gown washes her out a little bit, but she's not at Code Red: Corpsey.
I also included a photo of Elisabeth Moss in Marchesa. The dress suits her, and it's pretty flattering for her figure. Her hair was a hot mess, though. I think Moss is just one of those girls who always has hair issues, though. There's also a photo of the ladies of Mad Men – I liked Cara Buono's vintage-looking gown, and of course, I loved Kiernan Shipka's little party dress. She's such a cutie. And there's Mrs. Blankenship! Huzzah.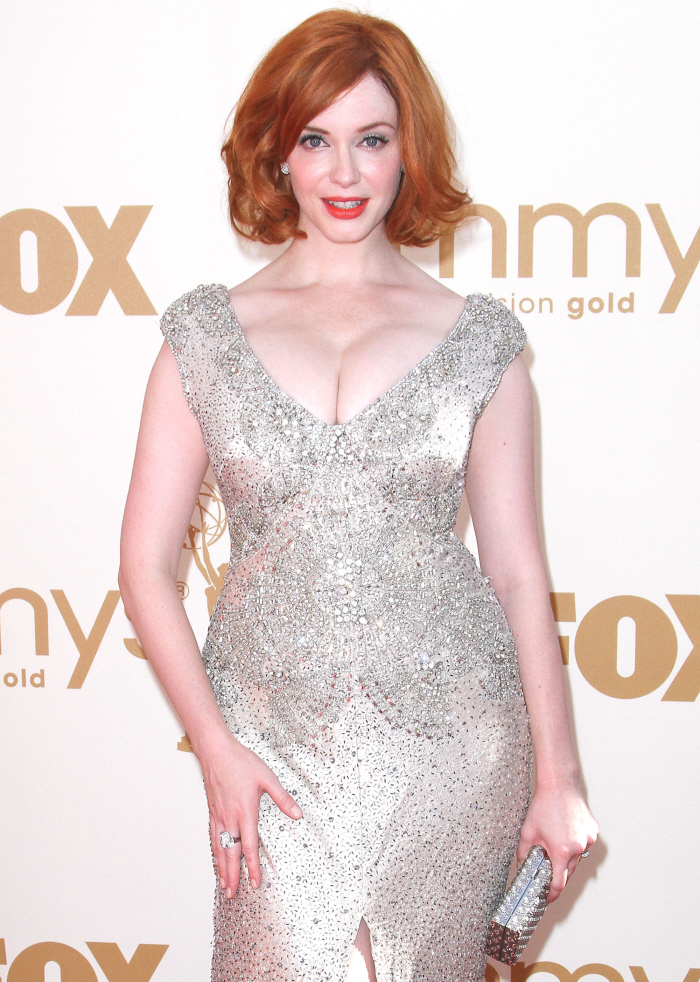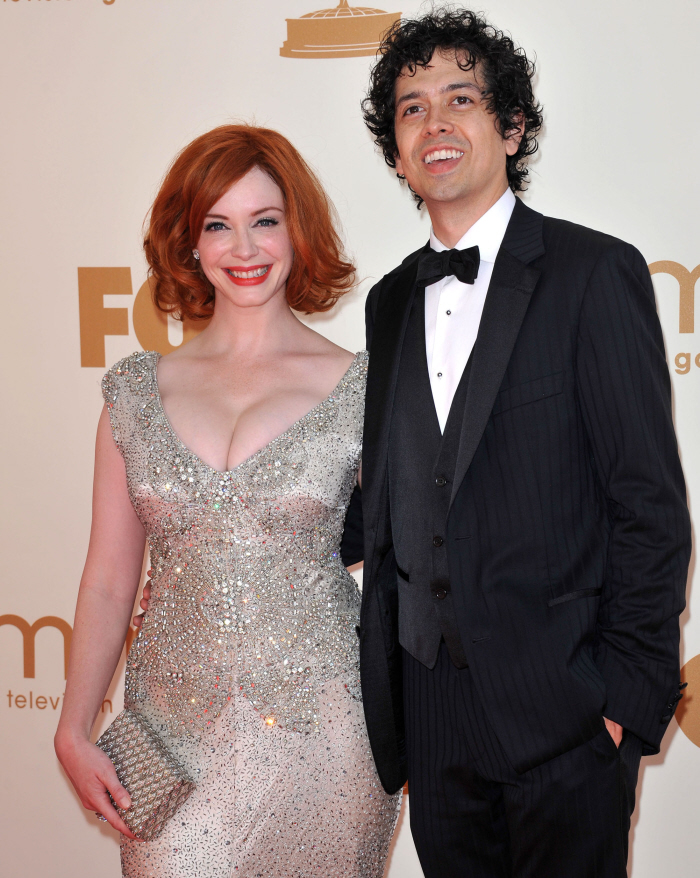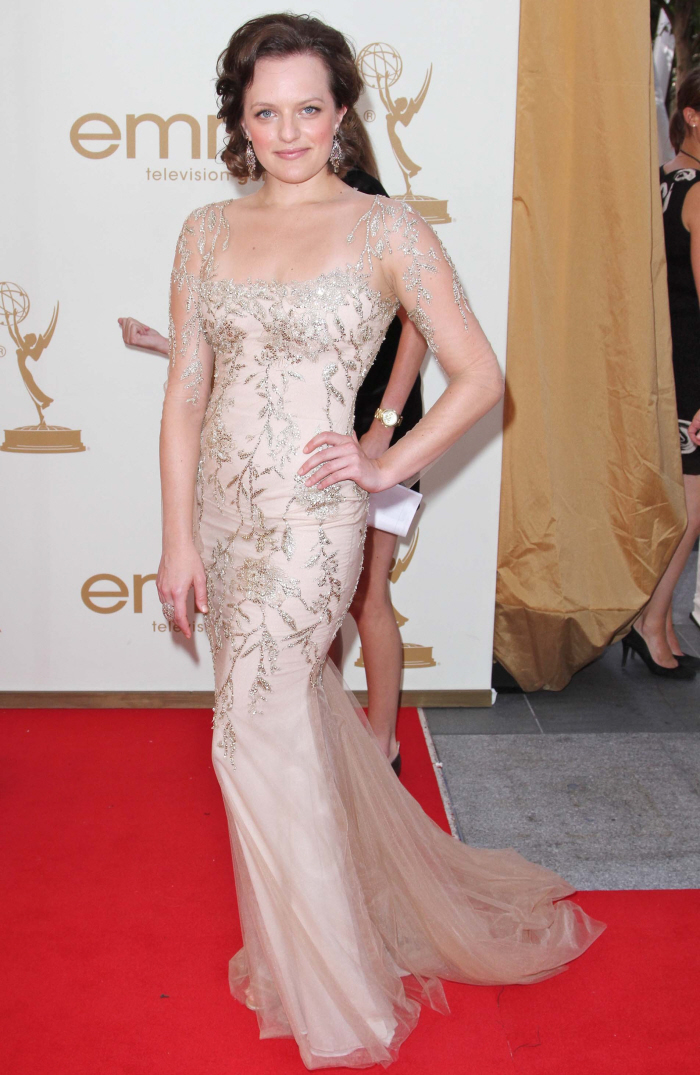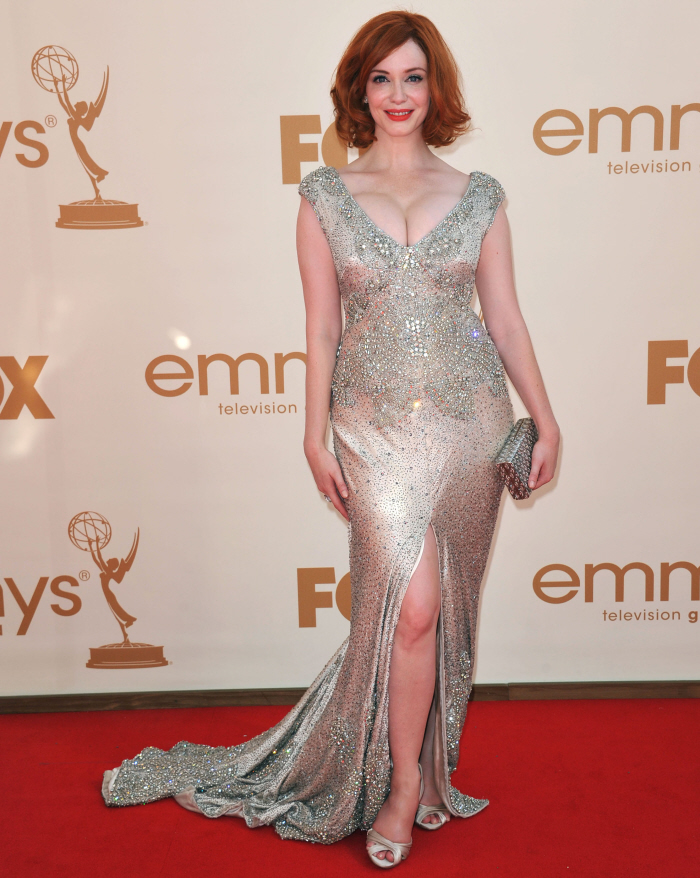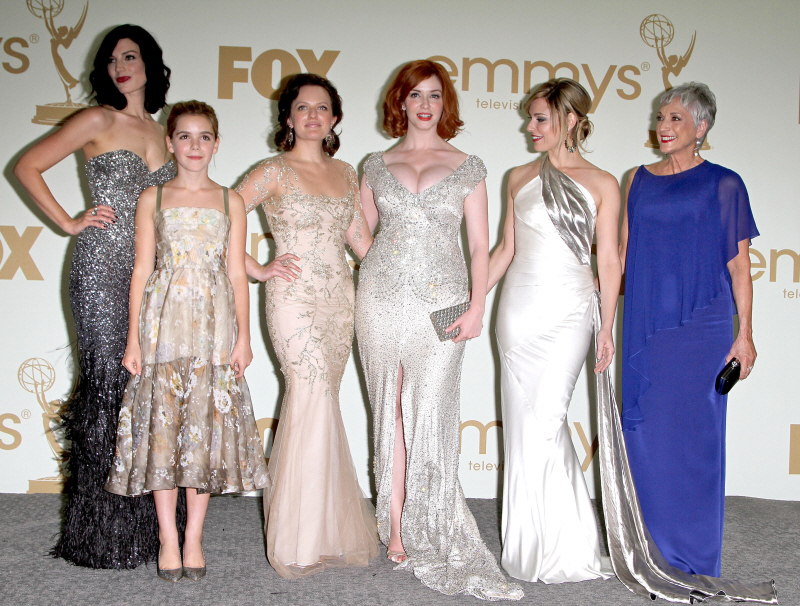 Photos courtesy of WENN.