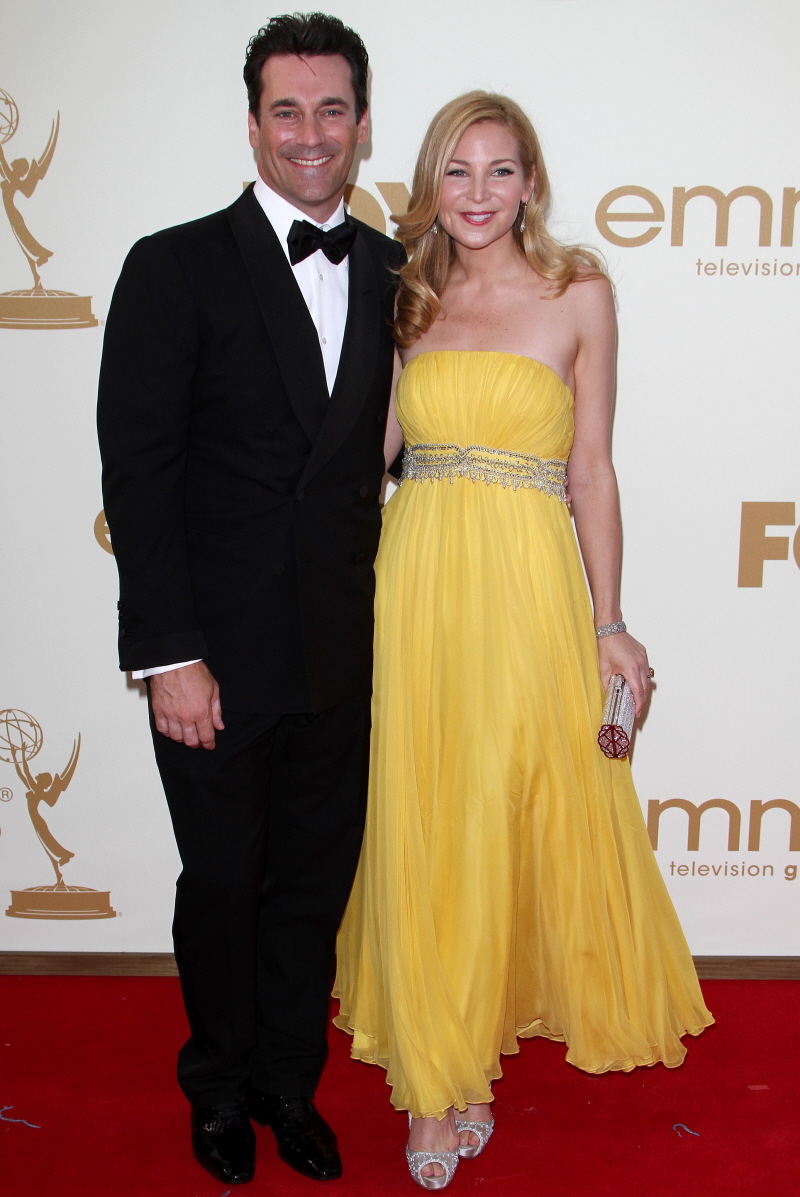 Not that I ever was incredibly polite about it, but at this point, I can barely contain my dislike of Jon Hamm's girlfriend, Jennifer Westfeldt. Jesus, how annoying is this chick? Just looking at her crazy Botoxface makes my blood pressure go up, and to hear her voice on the red carpet interviews… it's ridiculous. She has one of those put-on voices too. It's too girly and breathy to be her real voice, it sounds like she's trying to do a Marilyn Monroe impression. Anyway, these are photos of Jon Hamm and Jennifer at last night's Emmys, where The Hamm Dong was once again denied Emmy glory. Kyle Chandler won Outstanding Lead Actor in a Drama series, which… sure, it's deserved. But for my money, Jon Hamm is acting his ass off through every season of Mad Men, and it's a damn shame that he's been shut out of most of the big awards.
At least The Hamm Dong got to take home his Tweety Bird. That's what she looks like to me. Bird-like face, and this canary-yellow vintage gown that isn't very flattering on her. She's too tall, her body is too long for this gown. You can tell that it was made for a much more petite woman. I don't have a problem with ladies wearing vintage, AT ALL, but if you wear vintage, make sure it fits you the right way.
Did you see The Hamm's face when Mad Men won Drama Series? Jennifer beamed and went in to kiss him and I swear he looked like he was mid-eye-roll. AT HER, not at the win. LaineyGossip had a story about them together in Toronto to promote Friends With Kids, the film Jennifer wrote and directed, and it made it seem like… maybe there's trouble in Hamm Dong Paradise?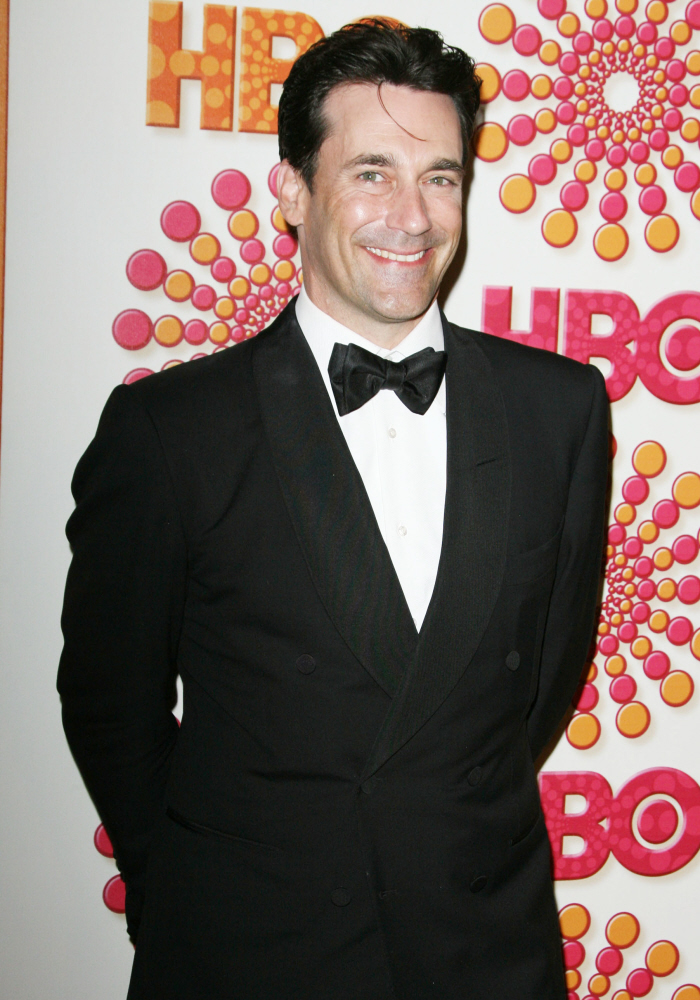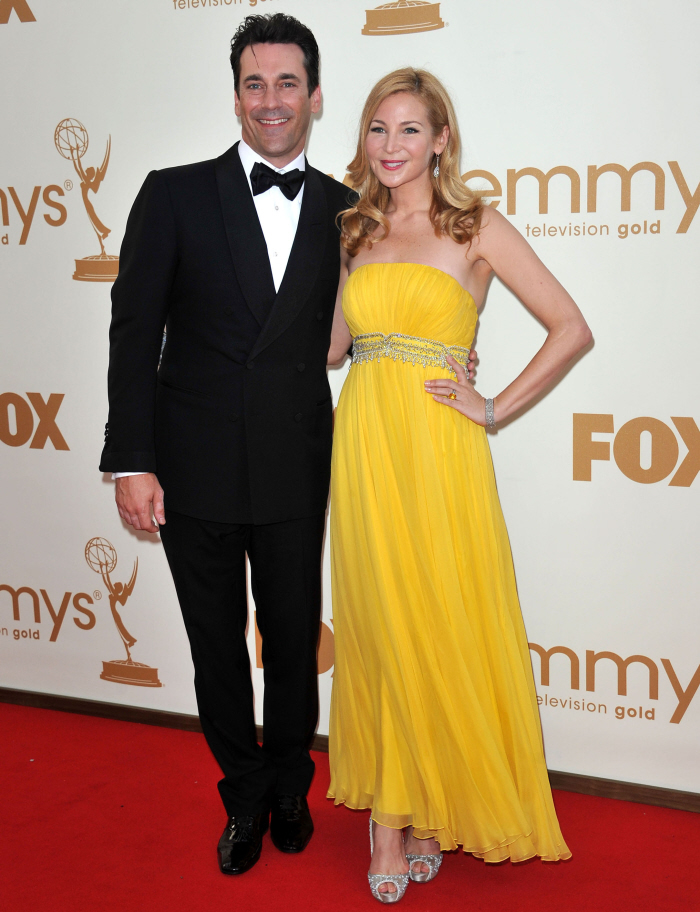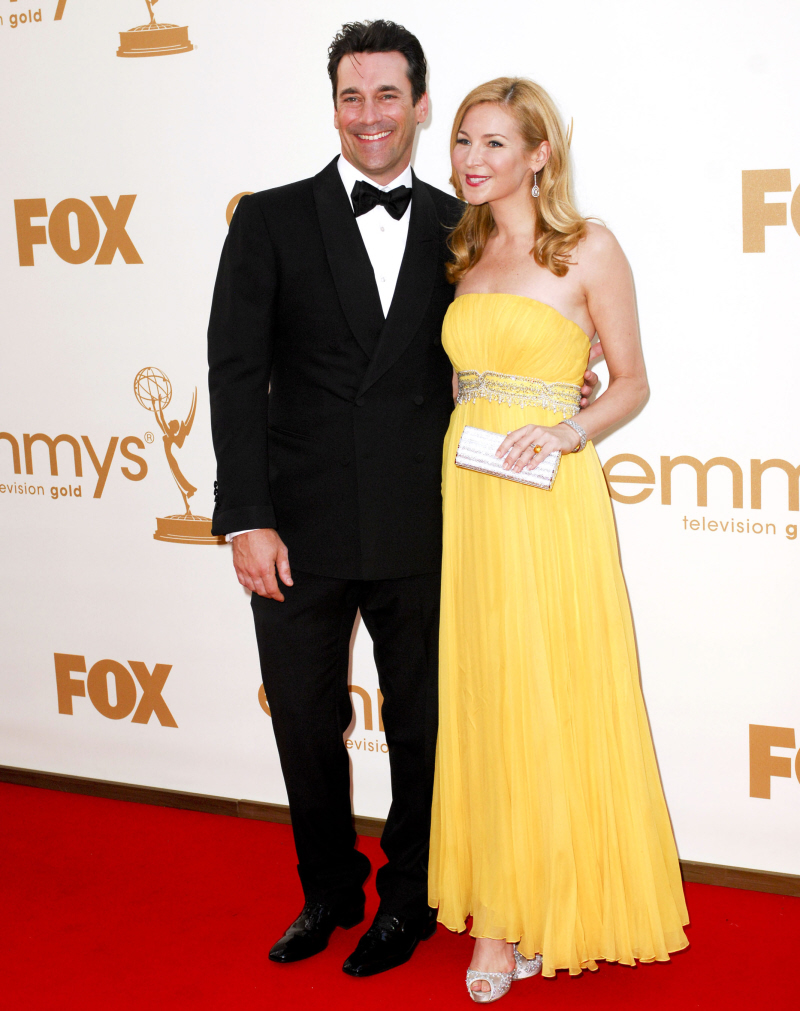 Photos courtesy of WENN & Fame.