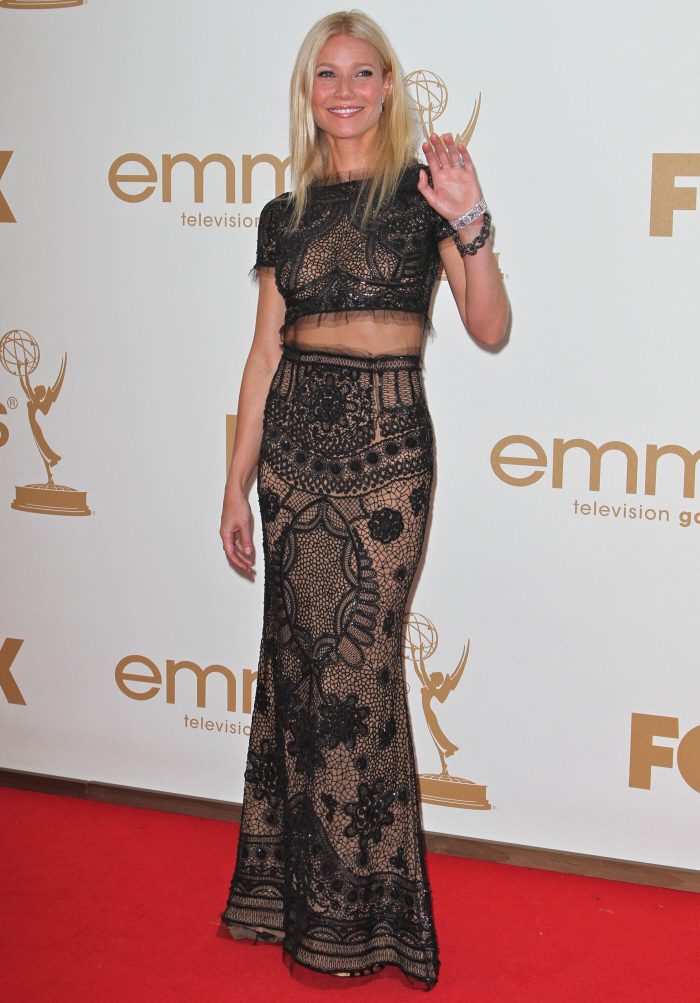 When Gwyneth Paltrow was walking the red carpet, I was having a bitch of a time figuring out what part of her dress was lined and what part was see-through. In still photos, I think I've figured it out – we're actually seeing Goop's stomach, right? But we're not seeing her legs? Is the skirt of this dress fully lined, or did I make out some actual skin down there? I think we'll looking at lining in the skirt. The dress is Pucci, which is interesting, I guess. Goop's been wearing more and more Pucci in the past year. I think I would have really, genuinely liked the dress if the beaded lace had been done throughout, and there was no "faux crop-top circa 1994" action happening.
As for the "see through" part, which I thought was an unflattering leather belt at first… tragic. Here's the thing about our Dame Goop: she works hard for her body. She diets and she exercises like crazy, and having a great body and showing it off in clothes – that's what Gwyneth lives for. This is her life's work, what we see here, more than any acting gig. The problem? With all of the work she puts into her body, she still has a square-shaped body, and this dress doesn't do anything for it. It makes her look even boxier. Plus, there's still the "sexiness" problem with Goop. Even when she's undressed, even when she's showing off her body… there's nothing sexy about her. She's just an icy, smug blonde with a nice figure that no one gets hot for.
As for the styling… I LOL'd when I saw that Goop had flat-ironed her hair AGAIN. She does it for all red carpets now! Because Goop is stuck in 1997, when she was at the height of her fame and smug, self-satisfied importance. She just looks so dated to me – this is not a style trendsetter anymore, this is just some woman who used to be very famous and she still dresses like she's in her 20s.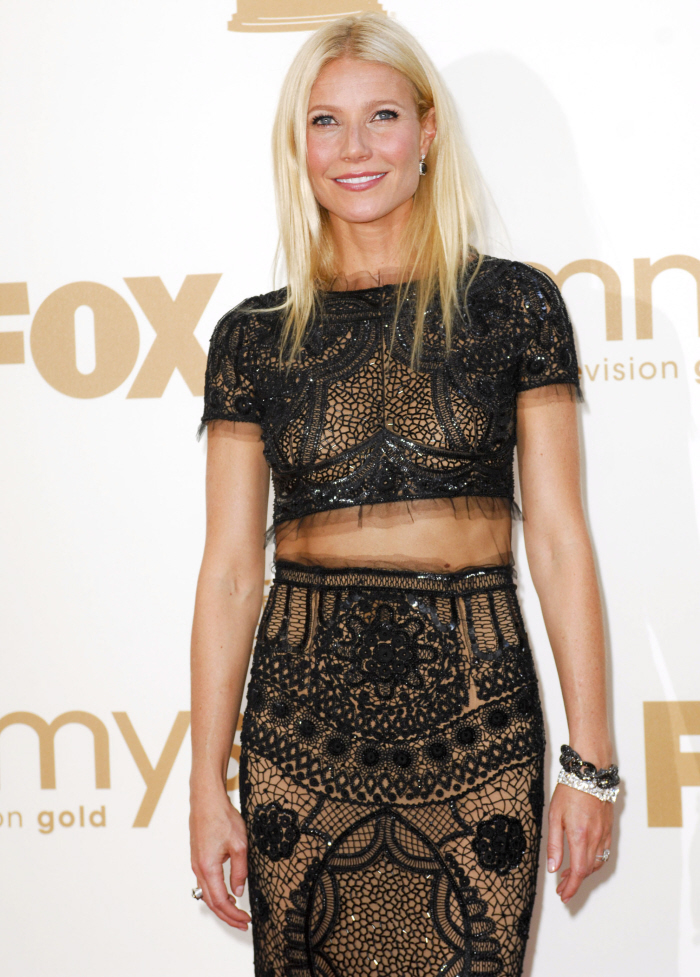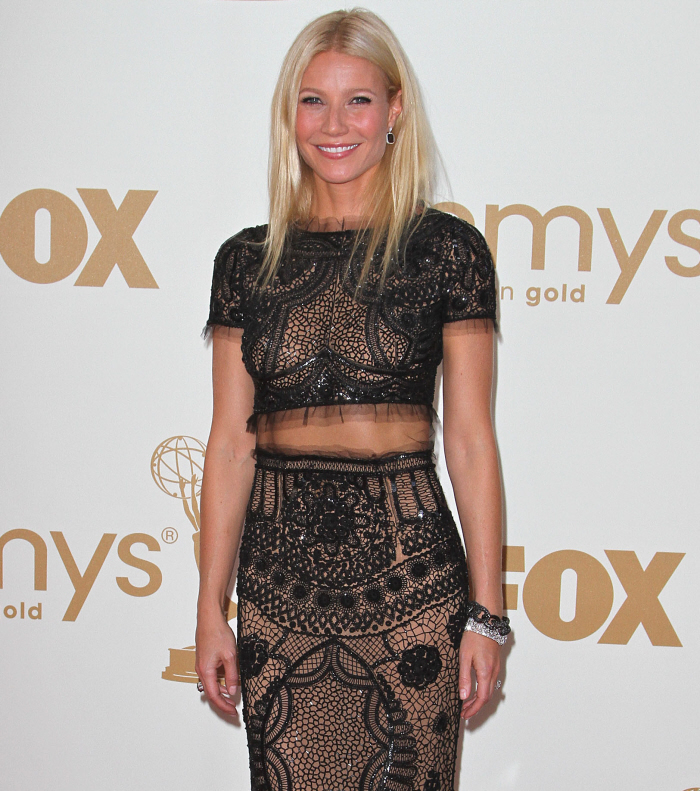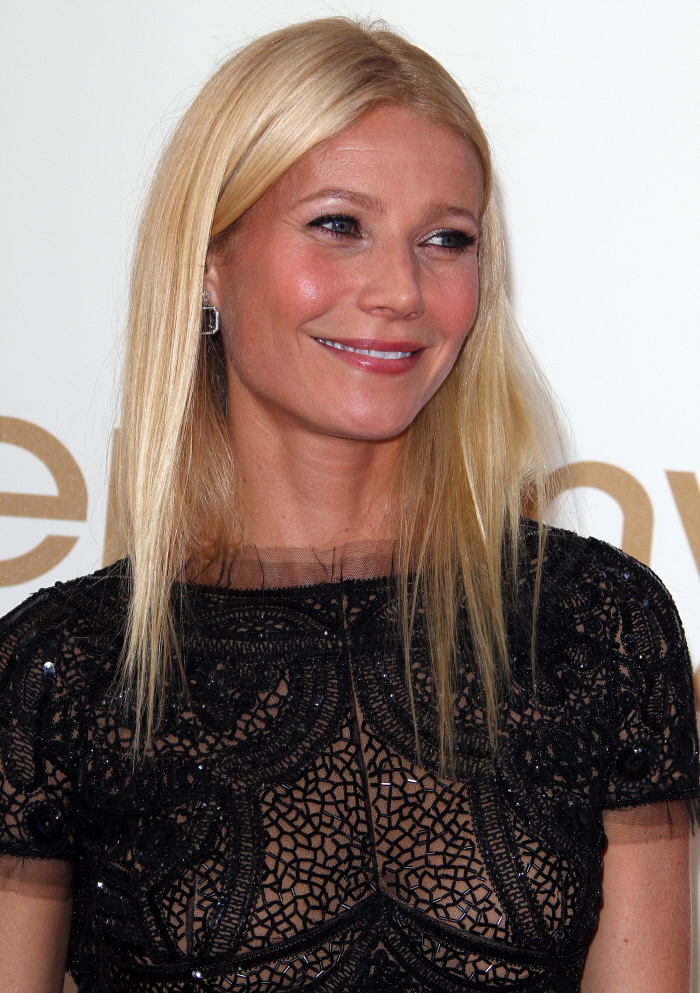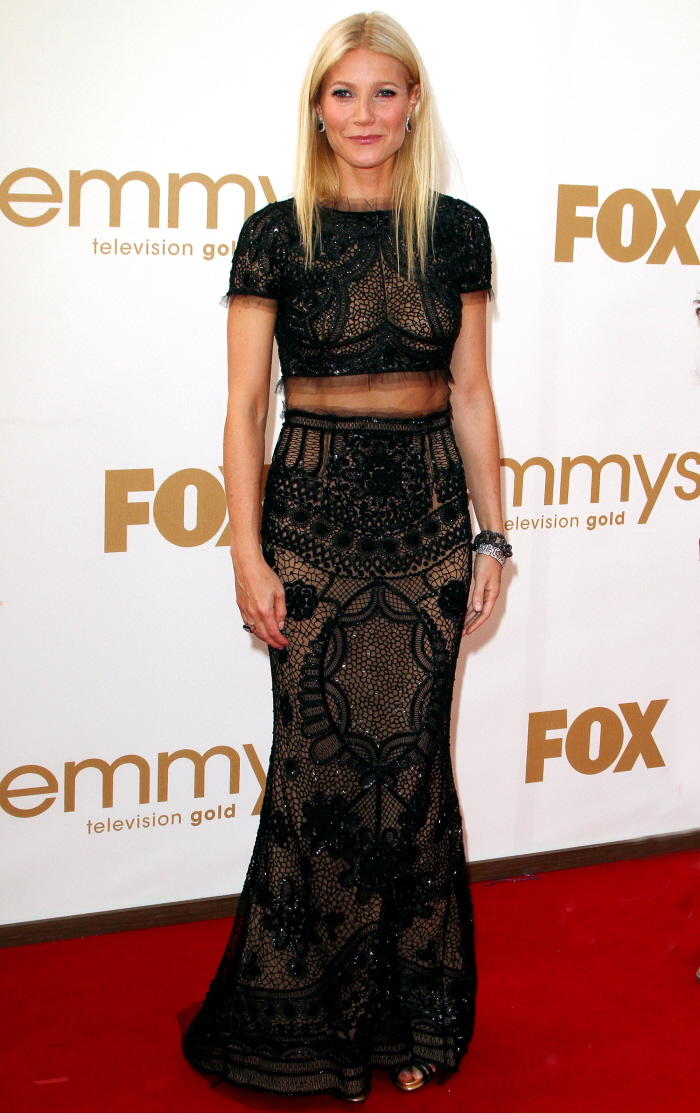 Photos courtesy of Fame & WENN.