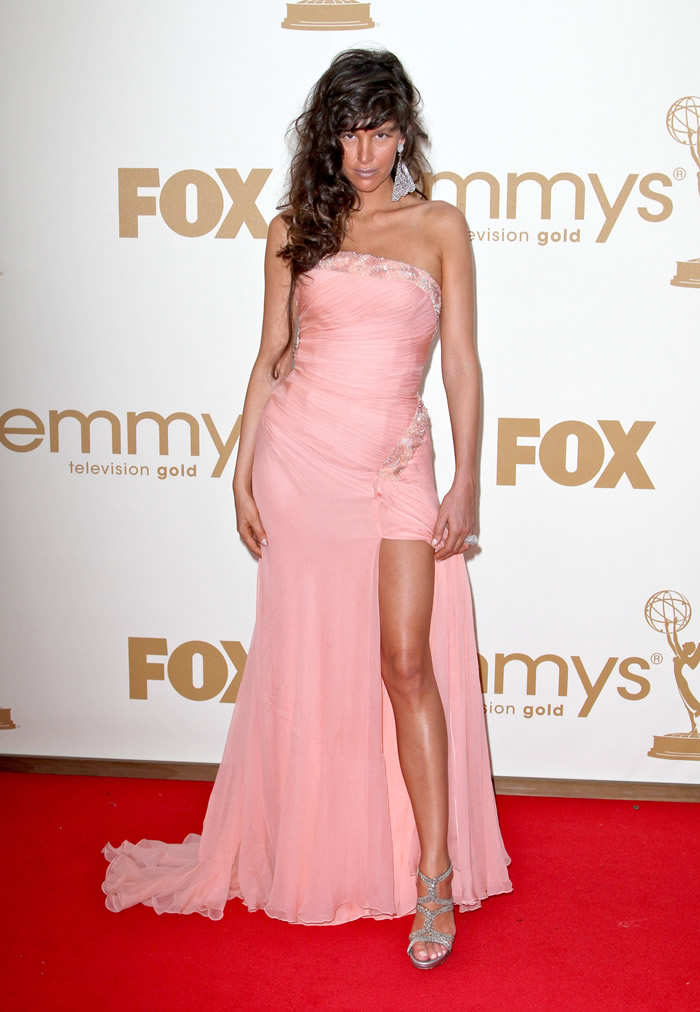 Of course, Paz de la Huerta stumbled down the red carpet last night at the Emmys in one of her typically sleazy ensembles, but I've been sidelined from her entire look by that distracting, boob-hugging curl that's trailing down the right side of her torso. Is that new? It wasn't visible last week when Paz briefly cleaned up (in her own way), so it's probably just a clip on curl. Thankfully, Paz wasn't presenting (can you imagine?) but was merely in attendance to support the Boardwalk Empire nominations (one of which resulted in a Best Director, Drama Series for Martin Scorsese). For this momentous occasion, Paz donned a ballerina pink, body hugging gown that was intentionally sliced to reveal one thigh. While the cut of the dress isn't anything that we wouldn't expect from Paz, the color is definitely an odd choice. Perhaps she was trying to look the part of the ingenue? I'll let that one soak in for a moment…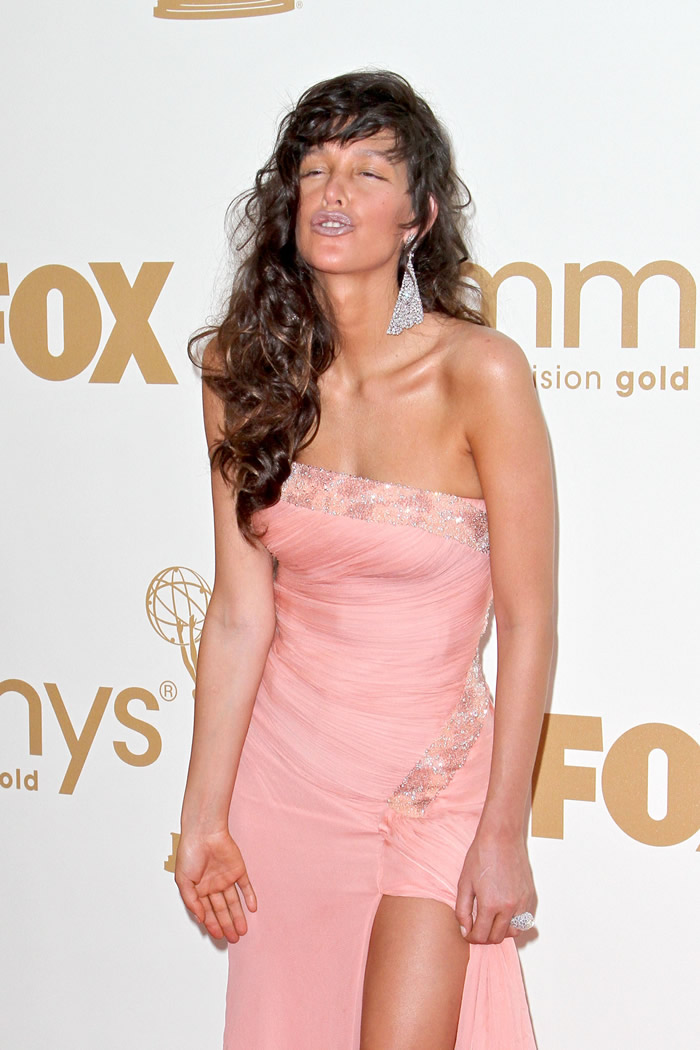 As is often the case, Paz's makeup was pretty horrible — she basically ignores her eyes in favor of playing up her lips. That's her thing, I guess, but the silvery lipstick really makes her look like one of the undead. Naturally, the Paz booty was in full effect. She's such a terrible mess. God, I love her.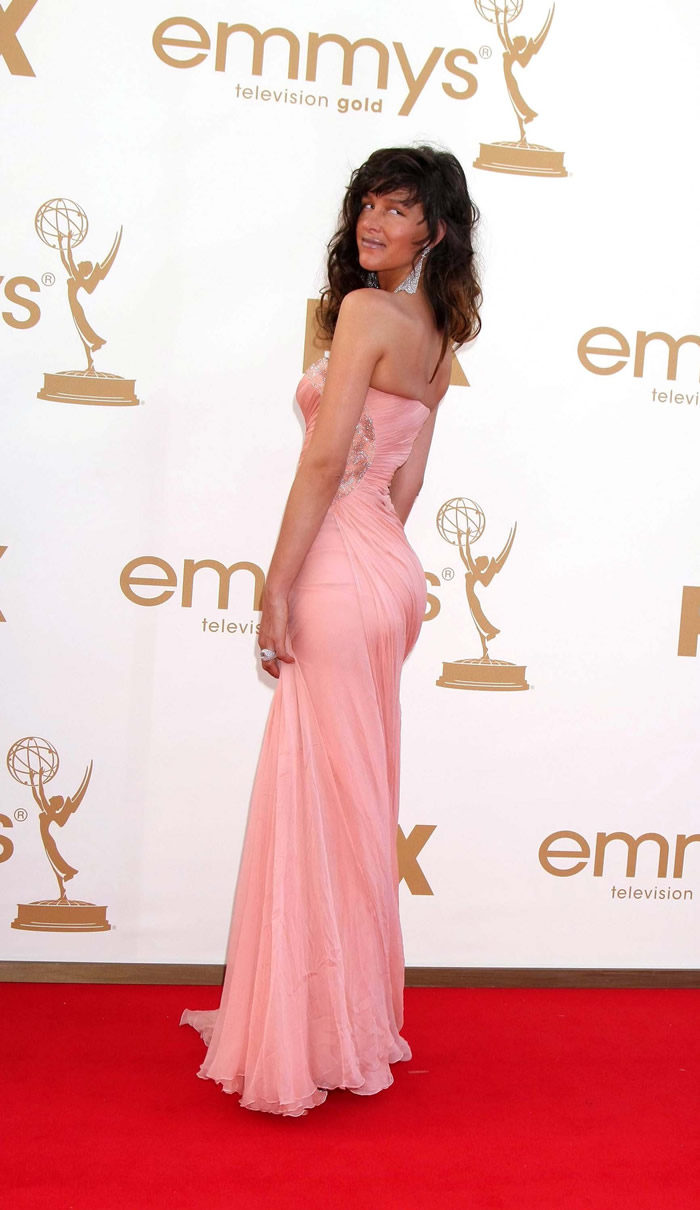 Also in tow from the Boardwalk Empire cast was the generally lovely Kelly MacDonald in a matronly black gown with some see-thru tapestry on the sleeves and semi-boob area, which was accessorized some huge, ugly green earrings and messy, unflattering hair.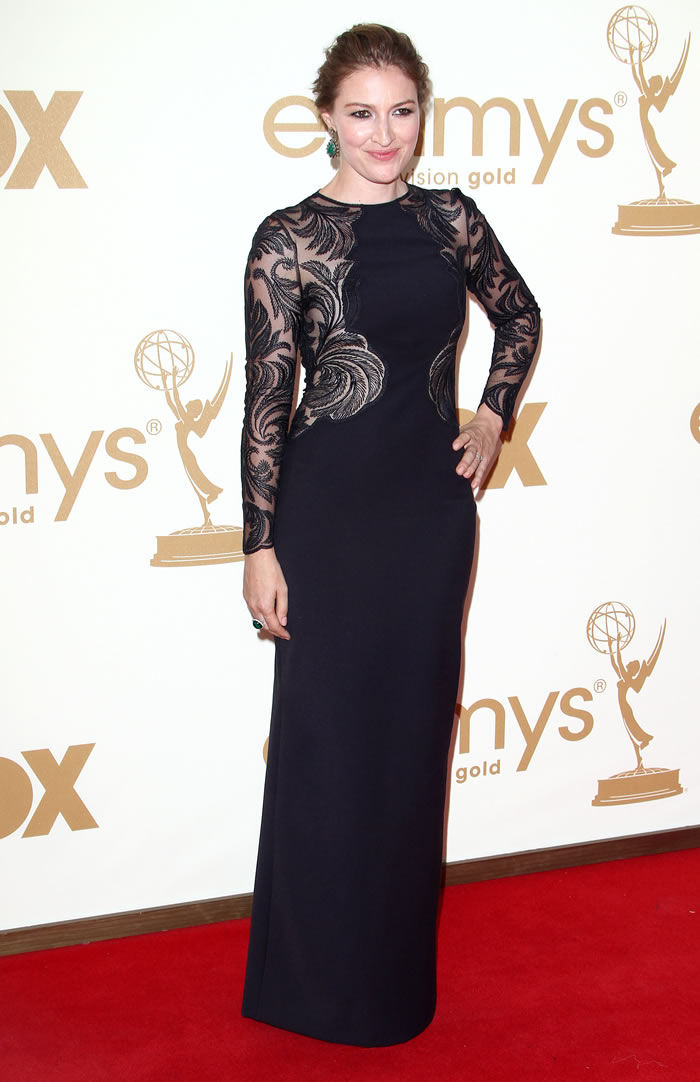 Kelly is such a beautiful woman, but she's almost more of a mess here than Paz. Then again, Kelly is a much more talented actress too — I loved her in No Country for Old Men, where she convincingly did away with her native Scottish tongue in favor of an altogether authentic Texan accent. That's something that most American actresses fail to pull off these days. Now, if she could only find a better stylist.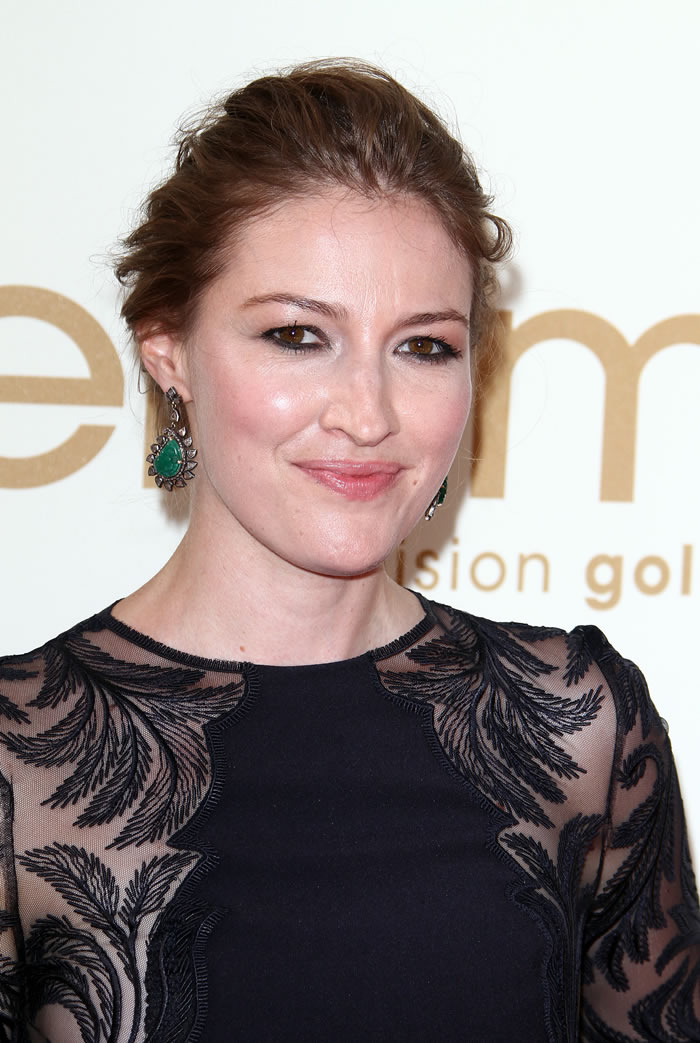 Photos courtesy of Fame and WENN