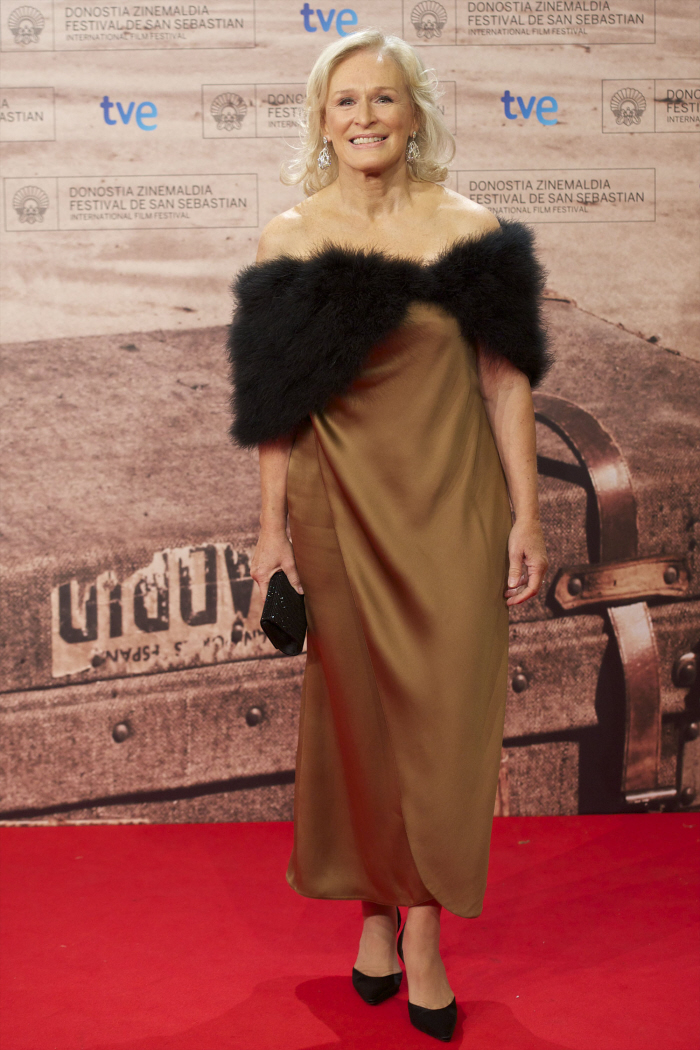 Here's what just happened – I was looking through the new photos, seeing if there was anyone important that I needed to write about from the Emmys, when I came upon these photos of Glenn Close receiving a lifetime achievement award at the San Sebastian Film Festival. Now… I love Glenn Close. I think she's gorgeous and epically talented and just a really cool lady. I love her hair right now and I love how she seems very comfortable in her own skin. BUT THIS DRESS.
It's not even a dress. It's a sack with a fur trim. If the fur is fake, you can bet that Angelina Jolie is lusting after this shapeless sack as we speak. Dear God, why did Glenn do this to herself? She has a great figure. She has the kind of coloring where she pull off almost anything – why a hideous brown sack? Why the fur trim??!
Maybe Glenn just doesn't care. If I was Glenn Close, I probably wouldn't care either. But she had just worn a nice suit the day before (I've included a photo), so… it's not like Glenn doesn't know how to dress for these events.
The Hollywood Reporter had a great interview with Glenn at the film festival – she not only picked up the lifetime achievement award, she was also promoting Albert Nobbs, that film where she plays a dude:
"This is the first lifetime achievement award I'ver received. And what I am thinking of is the army of people I have collaborated with over the course of my career. They have inspired me. Challenged me," Glenn Close says.

Calling actors the "alien nation," Close said that actors make people believe. "Everyone wants to believe something. And we can remind people how connected we are. That, to me, is a privilege. I pledge to continue to find stories that I hope you will love and characters that you can find a common thread of humanity with."

Earlier in the day, Close talked to reporters about her work in Rodrigo Garcia's gender-bending Albert Nobbs, how difficult it is to find work as an over-35 woman in Hollywood and her possibilities for an Oscar.

"I think it's a story that carries a lot of resonance today," Close said about the film she wrote, produced and starred in after waging a 15 year campaign to see it to fruition. "Albert Nobbs is about everyone's wanting to feel safe and connected."

Close even burst into song on demand at the press conference, blushing afterwards, and explaining how she sang a song from Sunset Boulevard while courting financing for the film at a dinner in Texas. She said she was delighted that not one penny of the financing had come from Hollywood and that the project had brought financing from people entirely removed from filmmaking to the table.

But questions about the ever elusive Oscar award were most persistent.

"It would be wonderful to be nominated for an Oscar. It's been a few years. But when I started in this career, I decided not to be motivated by money or awards, only to choose well-written scripts and stories I wanted to tell," Close said.

However, referencing the Donostia Awards ceremony that would take place in a few hours, it was clear how much the award meant to her.

"I'm incredibly moved. When you start in this career, you never know where your next job will come. You make choices for personal reasons and then you get to a stage where you have a body of work and you had only hoped to not compromise yourself. It is very special to be honored for something as fragile as the life of an actor."

So what's next for Close?

"I would like to start writing again, but starting with a blank page. I've never done that and it might be my next challenge. I already have an idea and I think I'd like to do something from scratch."
[From The Hollywood Reporter]
It's so odd that Glenn has never won an Oscar. She's just one of those ladies who never got recognized for her best performances – like Julianne Moore, or Patricia Clarkson. Meanwhile, Hilary Swank has two Best Actress Oscars. Ugh.
Here's a clip from Albert Nobbs: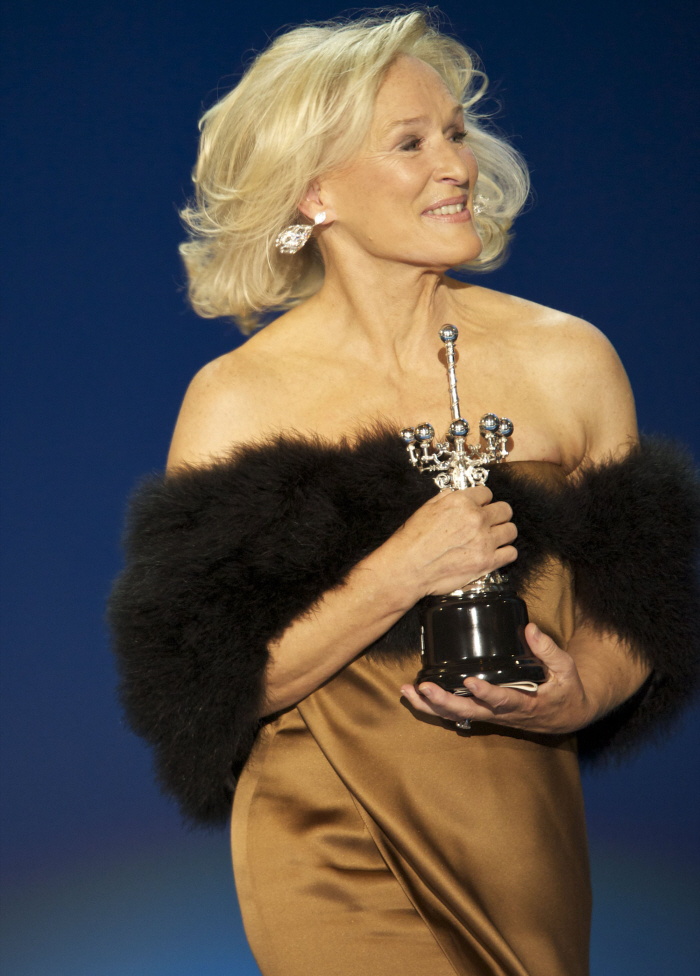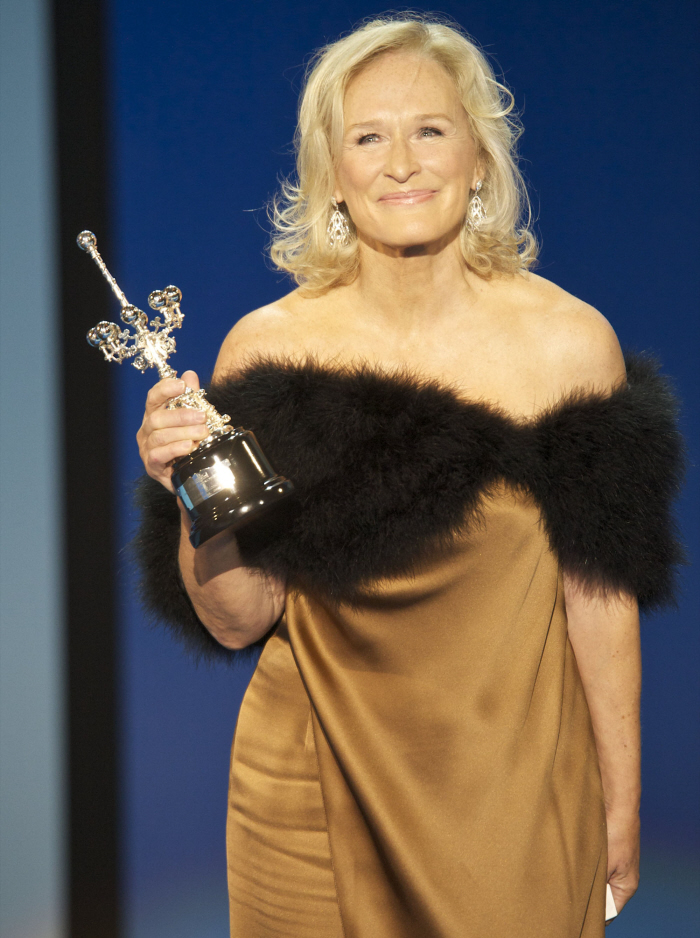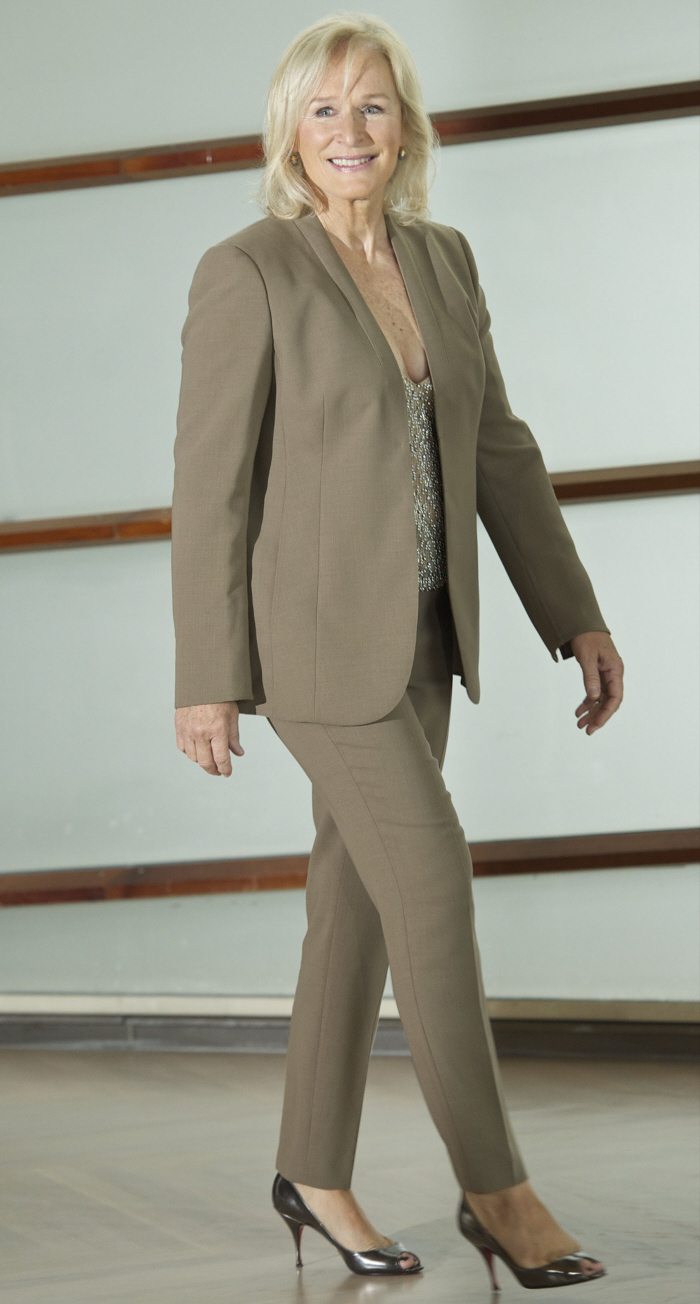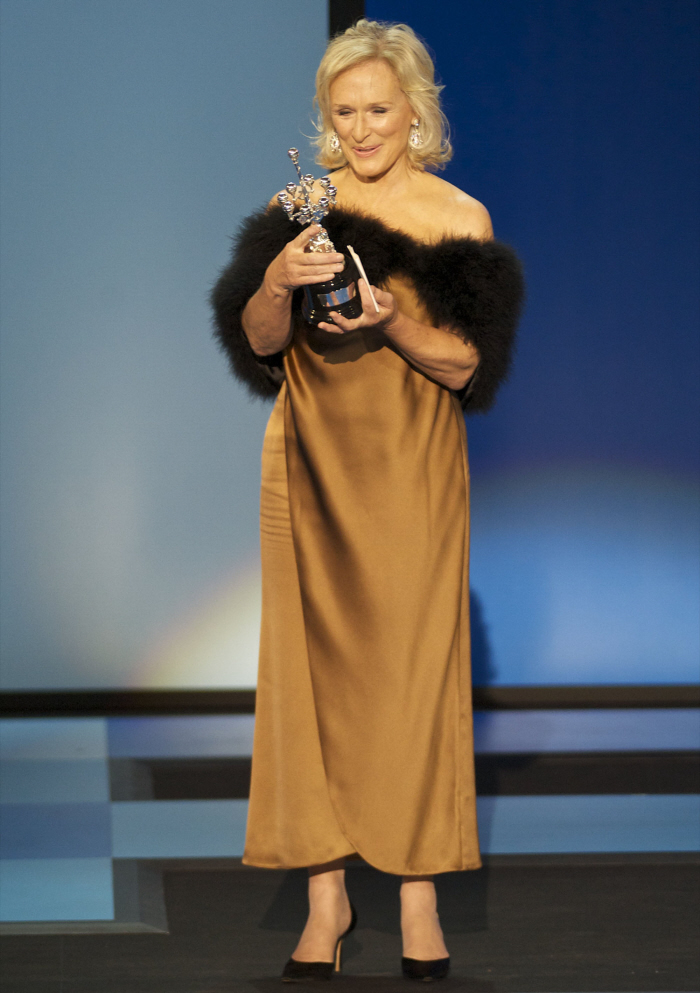 Photos courtesy of WENN.