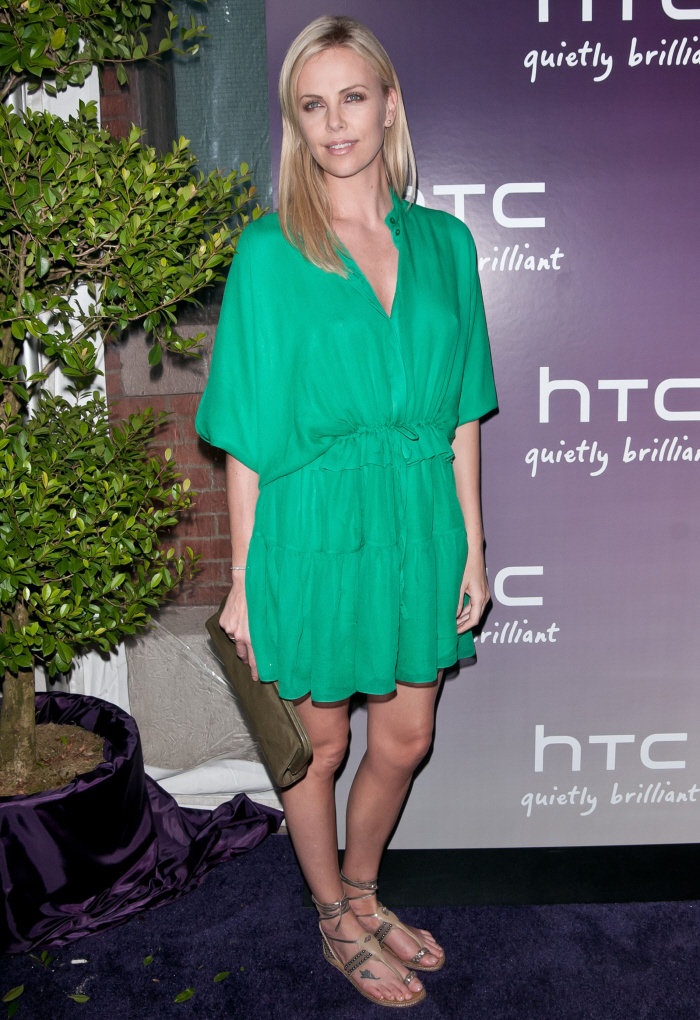 Charlize Theron and Leighton Meester were the two big celebrity "gets" at last night's "HTC Serves Up NYC Product Launch" event. Charlize looks really weird to me, but I think I'm just being thrown off by the full skirt and the lack of high heels. Allegedly, the green dress is Chloe… and I don't like it much. Charlize is famous for her amazing legs, so why is she wearing a full-skirted dress that makes her legs look like little toothpicks? The cut and the style is not flattering. That being said, I love the color on her.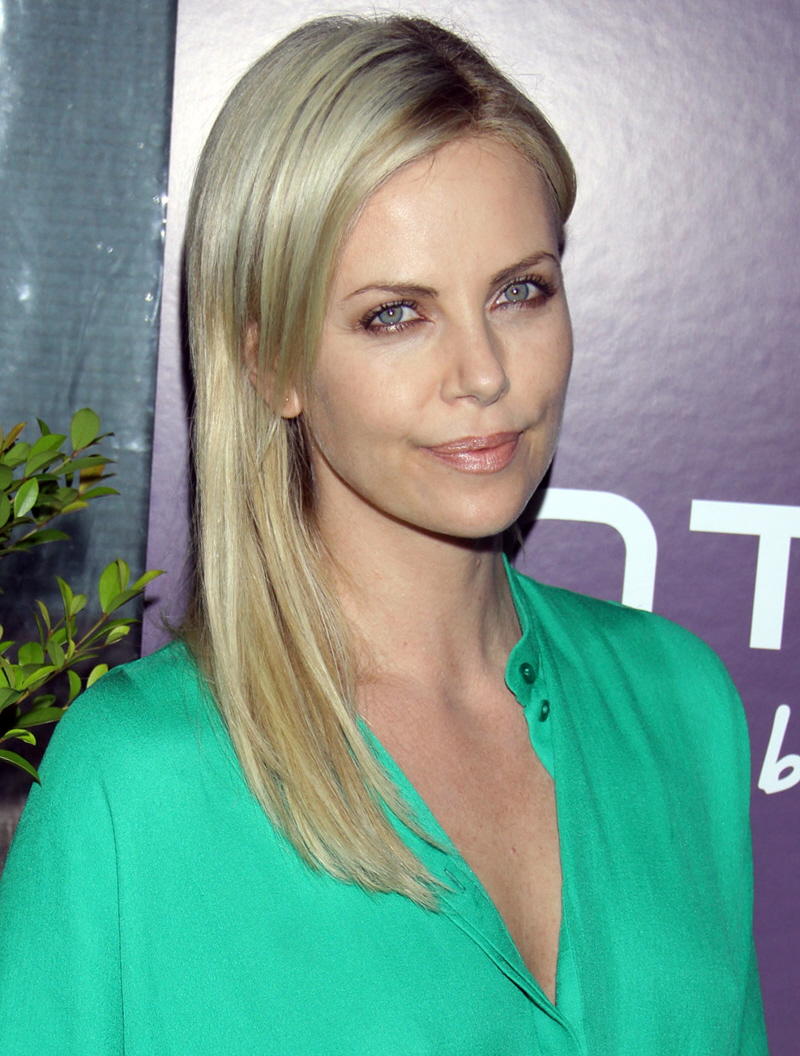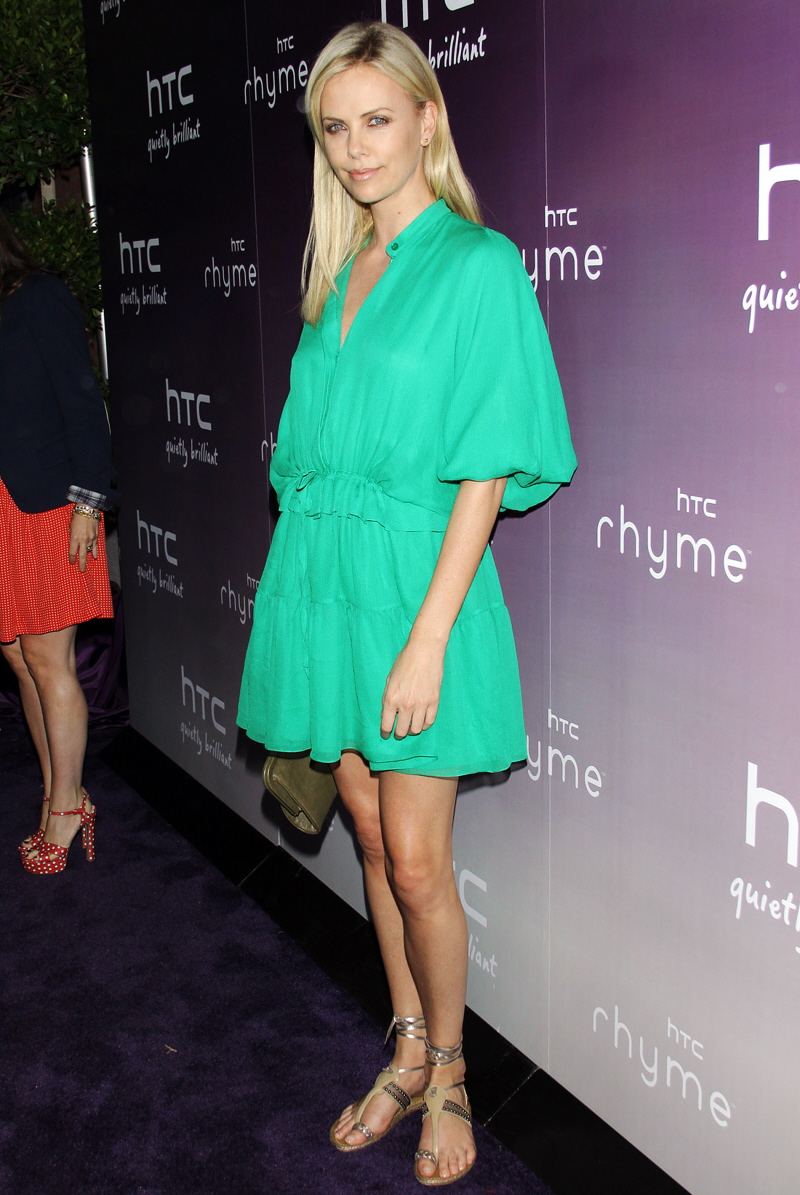 Meanwhile, Leighton wore Leighton wore a dress from the Marios Schwab Resort 2012 Collection and Burberry shoes. Um… the outfit is fine, it's kind of boring, but meh. BUT THE SHOES. Dear God. Those look like some 1970s craft project, all wood beads and bad colors. And don't get me started on the bangs.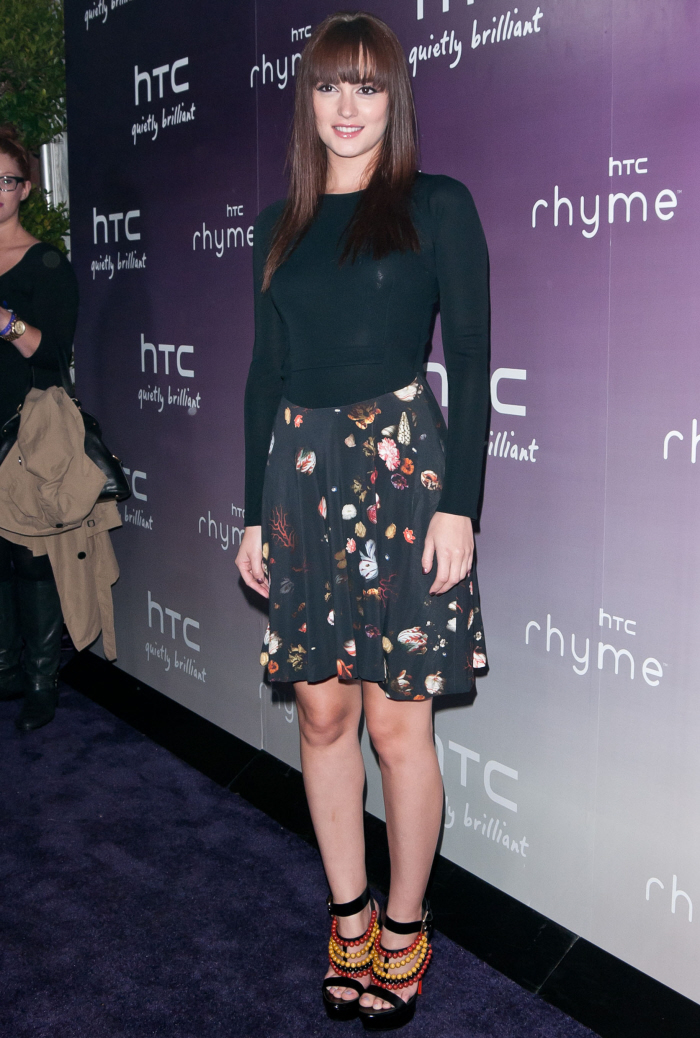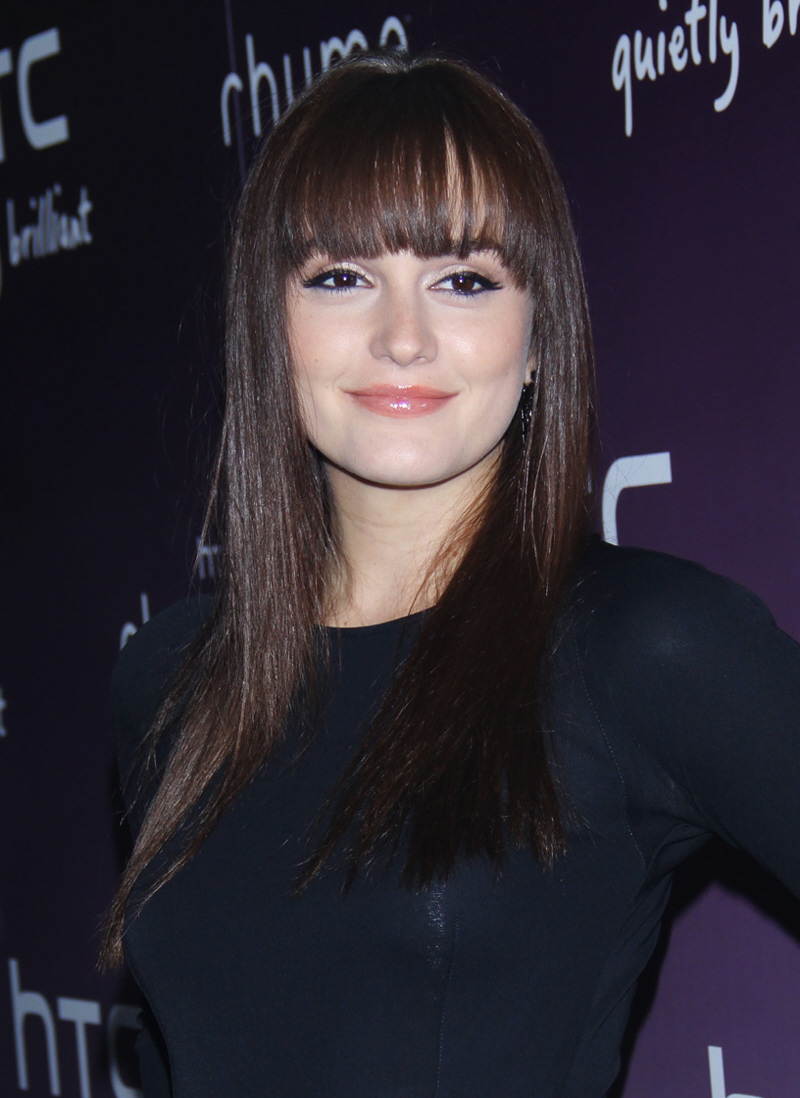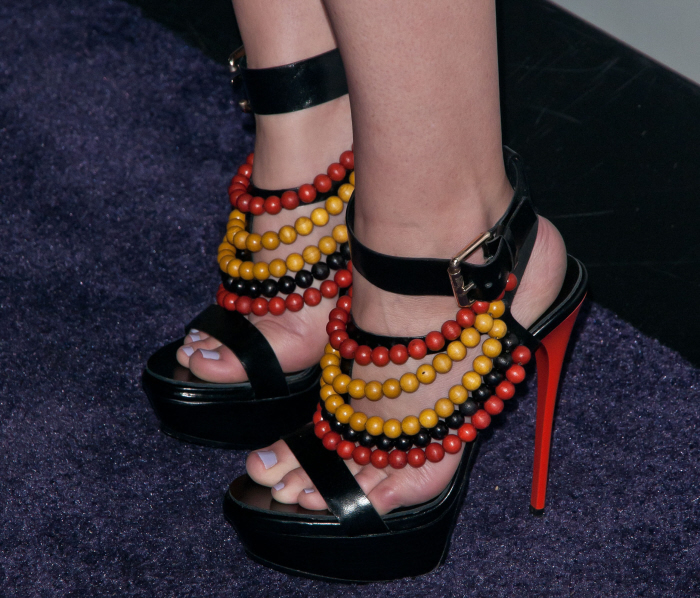 Getting back to Charlize for a moment – have you seen her latest Dior commercial? It's the one where Dior puts Charlize in the same company as Marilyn Monroe, Marlene Dietrich and Grace Kelly. WTF?
Photos courtesy of Fame & WENN.