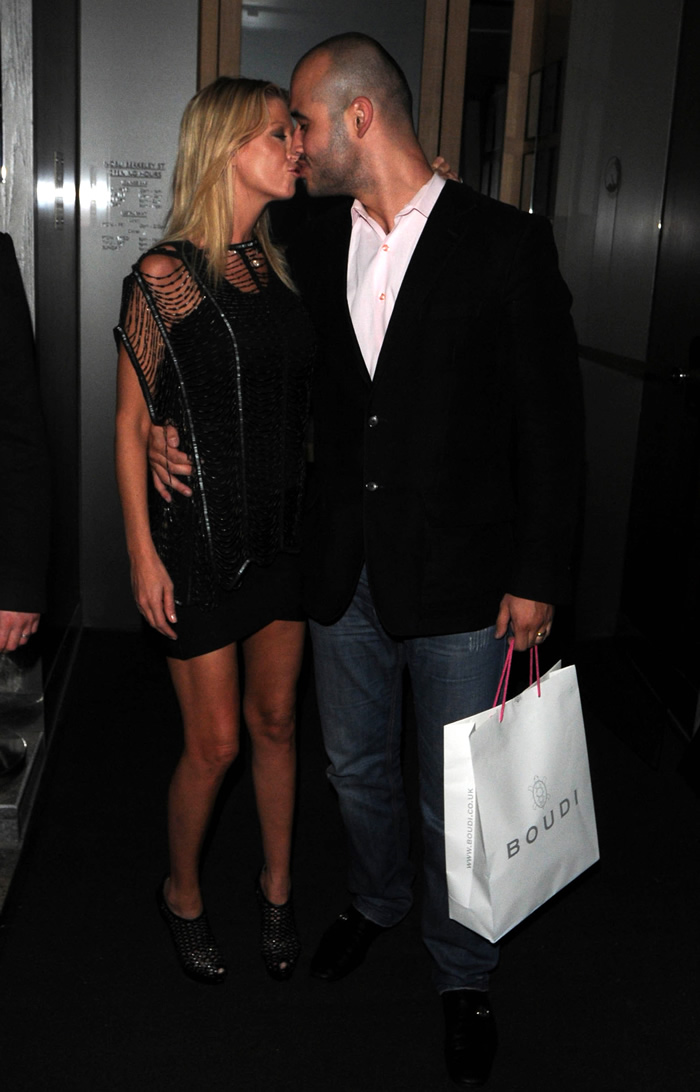 This is one of those stories that's not exactly brand new but worth mentioning all the same for the laugh factor. After being evicted from the "Celebrity Big Brother" house, Tara Reid has evidently found herself at loose ends as a happily married woman of leisure (after getting hitched to her random husband), who has largely spent most of her time being photographed outside the Mayfair hotel in London doing various classy things like flashing her panties and smoking up a storm. Since she's made it this far (a couple of months) without getting divorced, Tara's ready for the next stage of her relationship — becoming a mother — which makes total sense because, you know, that's the first thing one thinks of when checking out pictures of Tara Reid: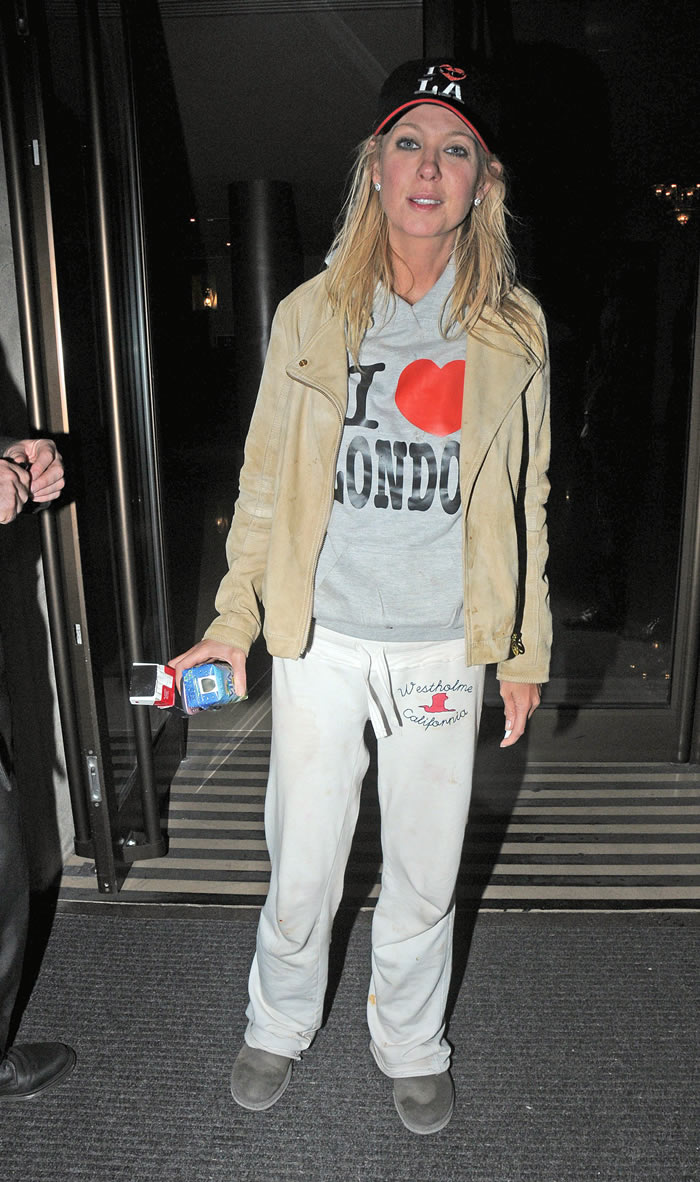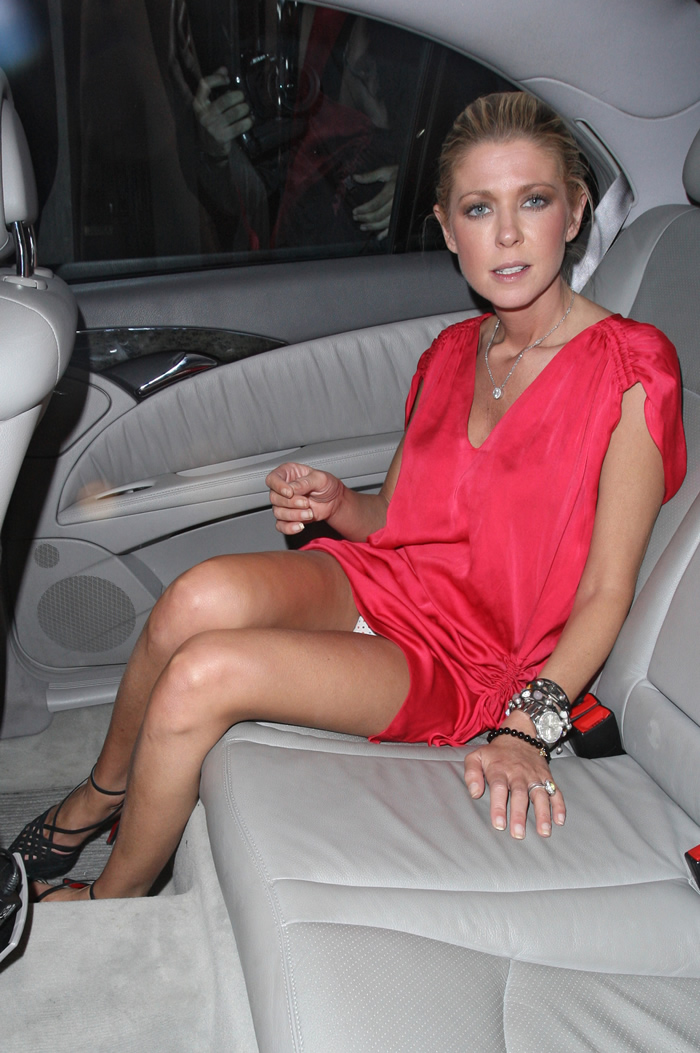 Hollywood star Tara Reid revealed how she wants to start a family with new husband Zach Kehayov.

The couple married two weeks before the American Pie actress entered the Celebrity Big Brother house after a whirlwind romance. In an exclusive interview with the Sunday Express, 35-year-old Tara, the third housemate to be evicted, said she now wants to settle down and have children once they have found the perfect home.

She said that she is even considering following a host of other US stars and moving to Britain.

Tara, looking happy and refreshed after her time on the reality show, said: "We definitely want to start a family but we have to figure out where we want to live first.

"Fortunately Zach is lucky enough that he has a job in finance so can go anywhere in the world because he has offices everywhere. So if we wanted to move to London then we could but we still have all that to figure out.

"I love the UK. I have had some of the best times of my life here. I go to the best restaurants and clubs, I go shopping and have a great time."

She said that the memories of her dream wedding to Zach last month on the Greek island of Santorini had helped her through difficult times [in the Celebrity Big Brother house].
[From Express.co.uk]
The horror, the horror. Kaiser (who thinks that Tara must have been high when she said this) and I both believe this is pretty hilarious, but I think Tara is completely serious in her assertions. After all, she's already been swimming in the Greek sea of delusion, so there's no reason why she wouldn't imagine herself as a great mother. And hey, she might not be so bad at it. Any baby of Tara's will be exposed to a wealth of culture (i.e., shopping, eating at restaurants, clubbing) and also learn the value of a hefty work ethic (i.e., holding mommy's cigarettes) at a very early age. That's gotta be worth, uh, something, right?
At any rate, Tara and Zack really do seem enamored of each other. The poor guy looks like he thinks he hit the jackpot with landing Tara Reid. He also appears rather normal and sober too. I just don't get it.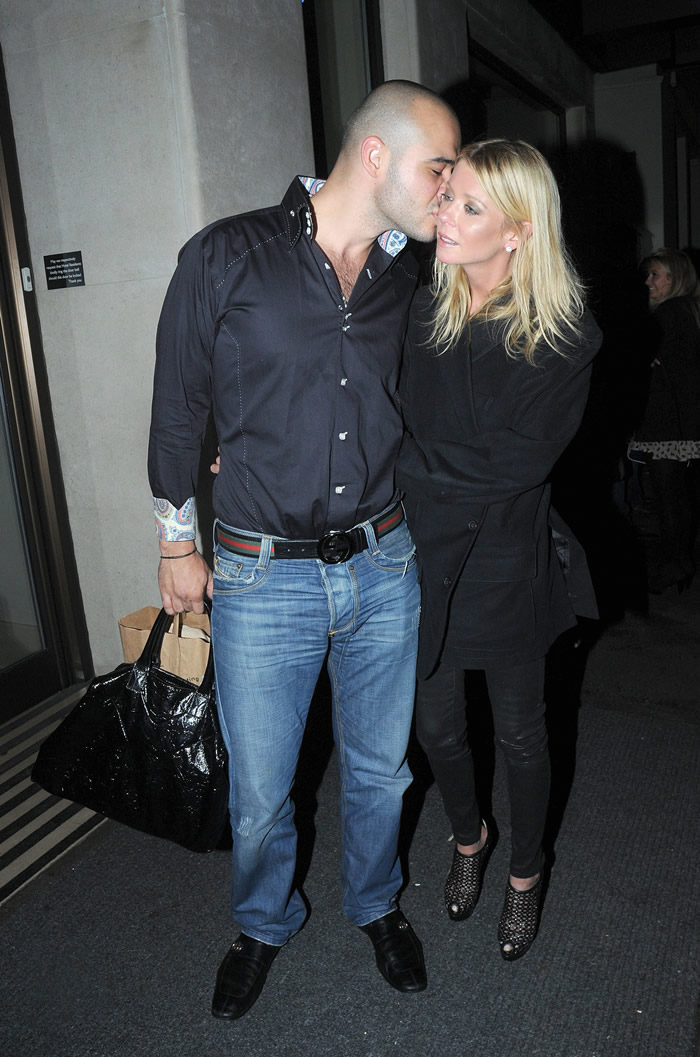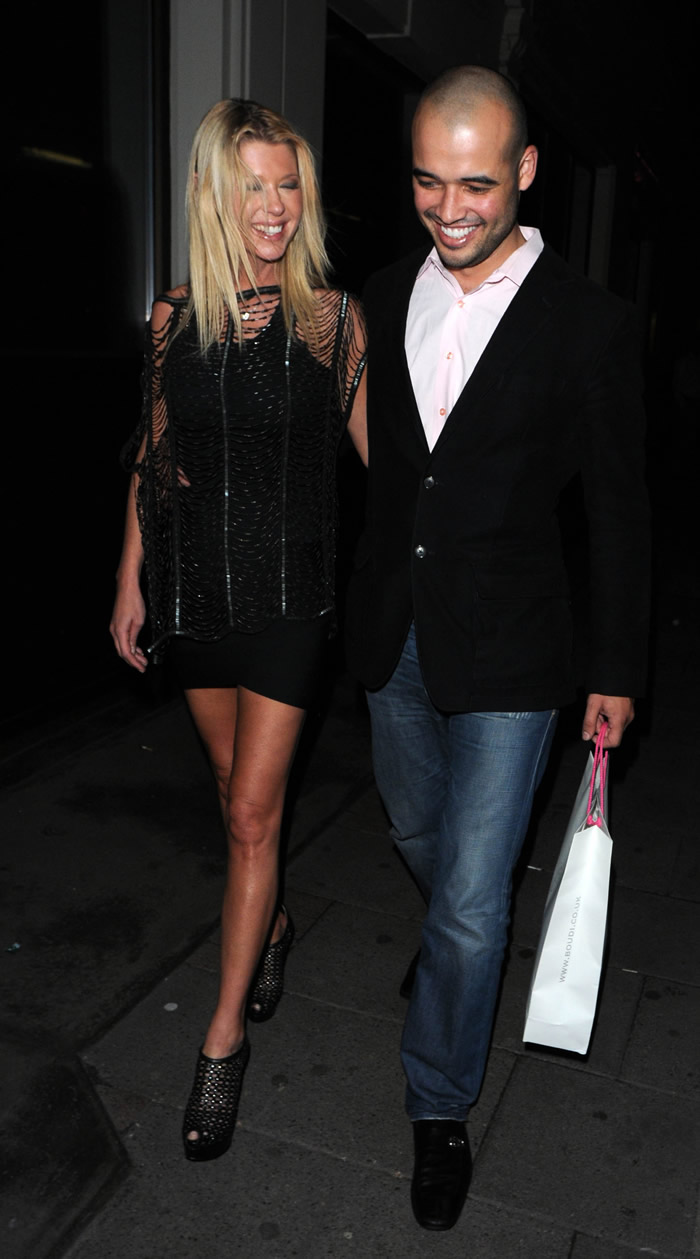 Photos courtesy of Fame and WENN