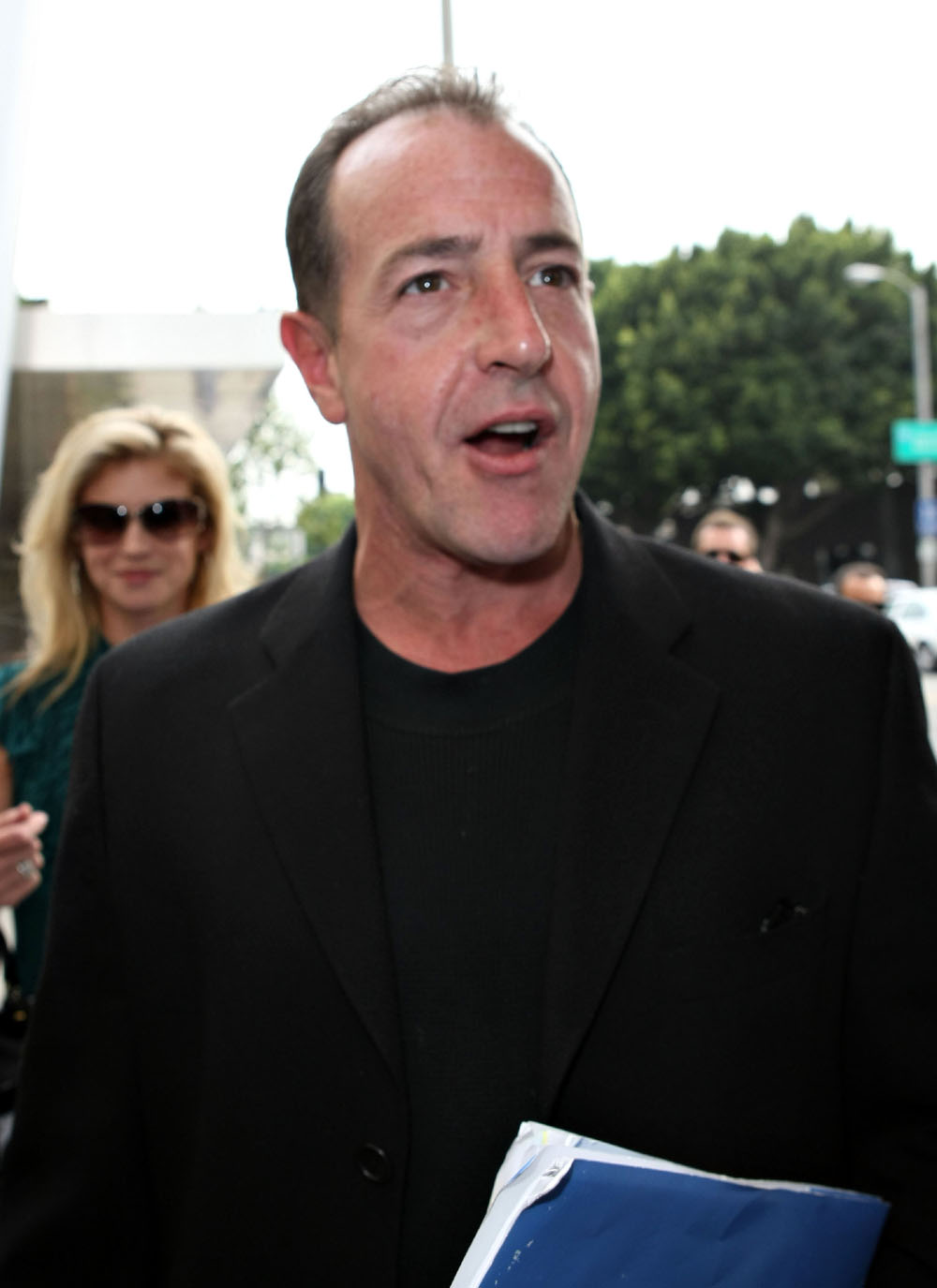 A couple of weeks ago, stage dad from hell Michael Lohan went on a tabloid rampage. His target: the girlfriend of his daughter, Samantha Ronson. He sent off defamatory e-mails to every tabloid that would listen, accusing her of controlling and enabling his daughter Lindsay and even making fun of her looks and the way she dresses. Lindsay fought back via her MySpace blog and even looked into filing a protection order against her dad, whom she said needed to be on medication to control his moods. Well, maybe Michael took her advice – because now, he's issued an apology. Well, sort of.
Michael Lohan has apologized for calling Lindsay's girlfriend Sam Ronson "a drug" earlier this summer.

"I definitely regret all the things I said about Samantha," Michael told New York magazine at a book party Oct. 21.

"I'm a Christian," he added. "I should not pass judgment on anyone."

In September, Michael went off on Ronson, calling her a "dark, hideous and a disgusting representation of humanity." Lindsay snapped back, calling her dad a "coward" on her MySpace celebrity blog.

Michael says he's now learned not use the media to reach out to his daughter.

"In the past, I felt that the best way to get to her was to speak out publicly," Michael said. "And it was the wrong choice."

Michael says he's in contact with Lindsay these days, and recently spent four days with his college-aged son, Michael.

As for providing more details on Lindsay's life, Michael is keeping mum.

"Family matters should be kept private," he said. "I've learned that now."
Notice he doesn't take back anything he said about Ronson- he just wishes he'd said these hurtful things privately. What a guy. It only took his daughter practically disowning him to learn that "family matters should be kept private." Could it be that Michael is backtracking after rumors that Lindsay and Samantha are on the rocks, and that his daughter may not be a lesbian after all?
Photos of Michael Lohan on Robertson Blvd. September 2008. Photo credit: WENN.