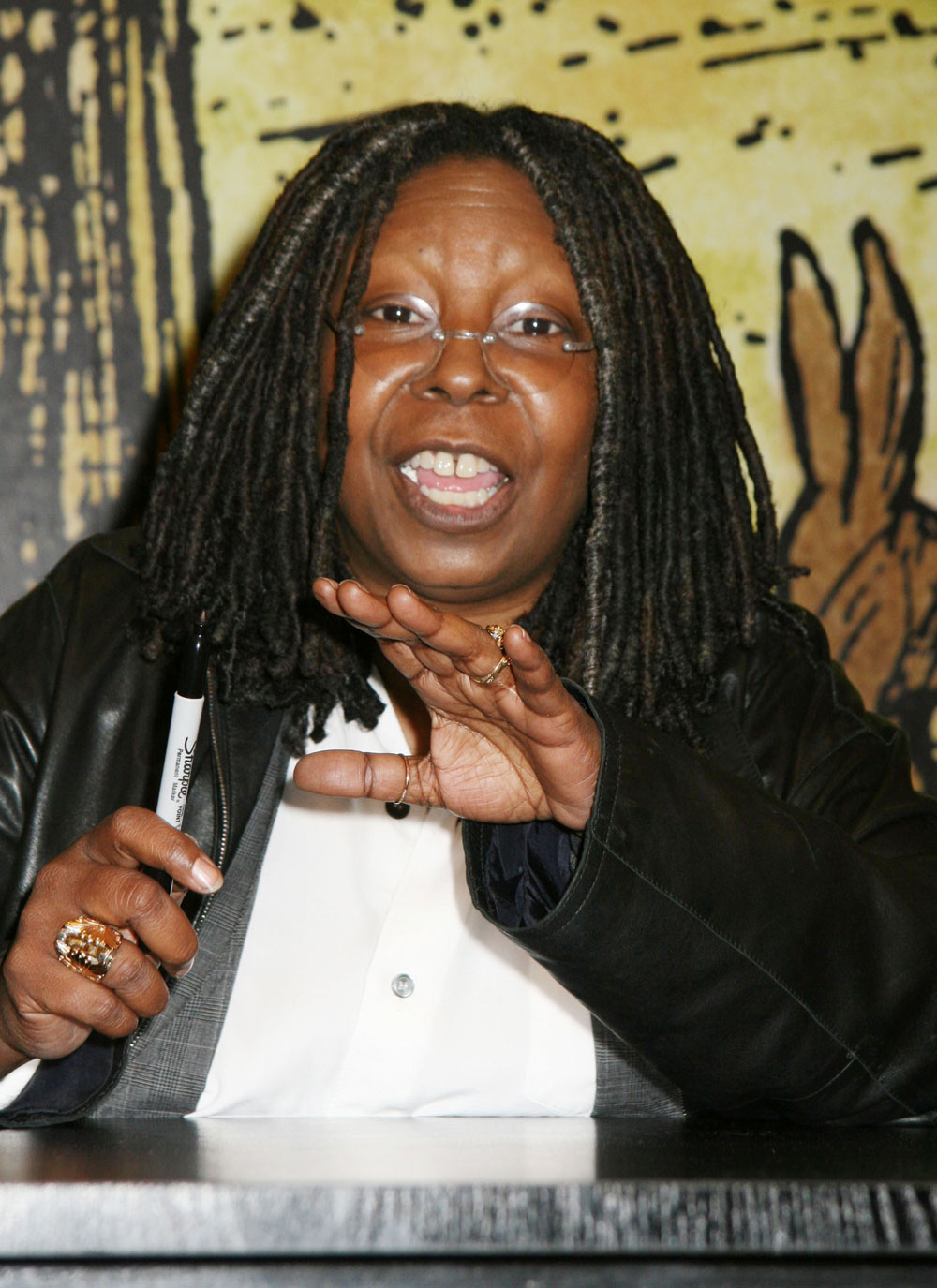 Despite all the assumptions to the contrary, Whoopi Goldberg says there is no animosity amongst the women on The View. According to Whoopi nothing gets personal behind the scenes and they all respect each other's right to their own political opinion.
"What we want the viewers to understand is that you can disagree with your friends, loved ones and not make it personal," Whoopi tells Extra at a signing for her new children's book, Plum Fantastic: Sugar Plum Ballerinas. "In spite of what anybody reads or says, there are no personal digs taken at that table."

Whoopi goes on to add that she hopes viwers will "stop listening for trouble and hear what we are talking about."
[From OK! Magazine]
I'm not sure if Whoopi's been watching the same show the rest of the world has. I do think it's nice that she thinks it's all done respectfully, but I also think she's in some kind of denial. I've never interpreted Whoopi as mean and ugly on the show, at times maybe showing phony inquisitiveness to make a point, but not nasty. Maybe she thinks that's the way they all come across. It makes me wonder if she actually watches the show after filming.
Whoopi should ask Elisabeth or Joy how they feel about each other. Her belief that none of them have any personal dislike for each other would be shot all to hell after a conversation with with either of them. But it's sweet she thinks it's all sunshine and roses on the couch.
Whoopi Goldberg is shown promoting her new book, Sugar Plum Ballerinas, at Barnes and Noble in New York City on 10/23/08. The photo agency points out her new cowboy boots. Credit: MLM/Fame Pictures