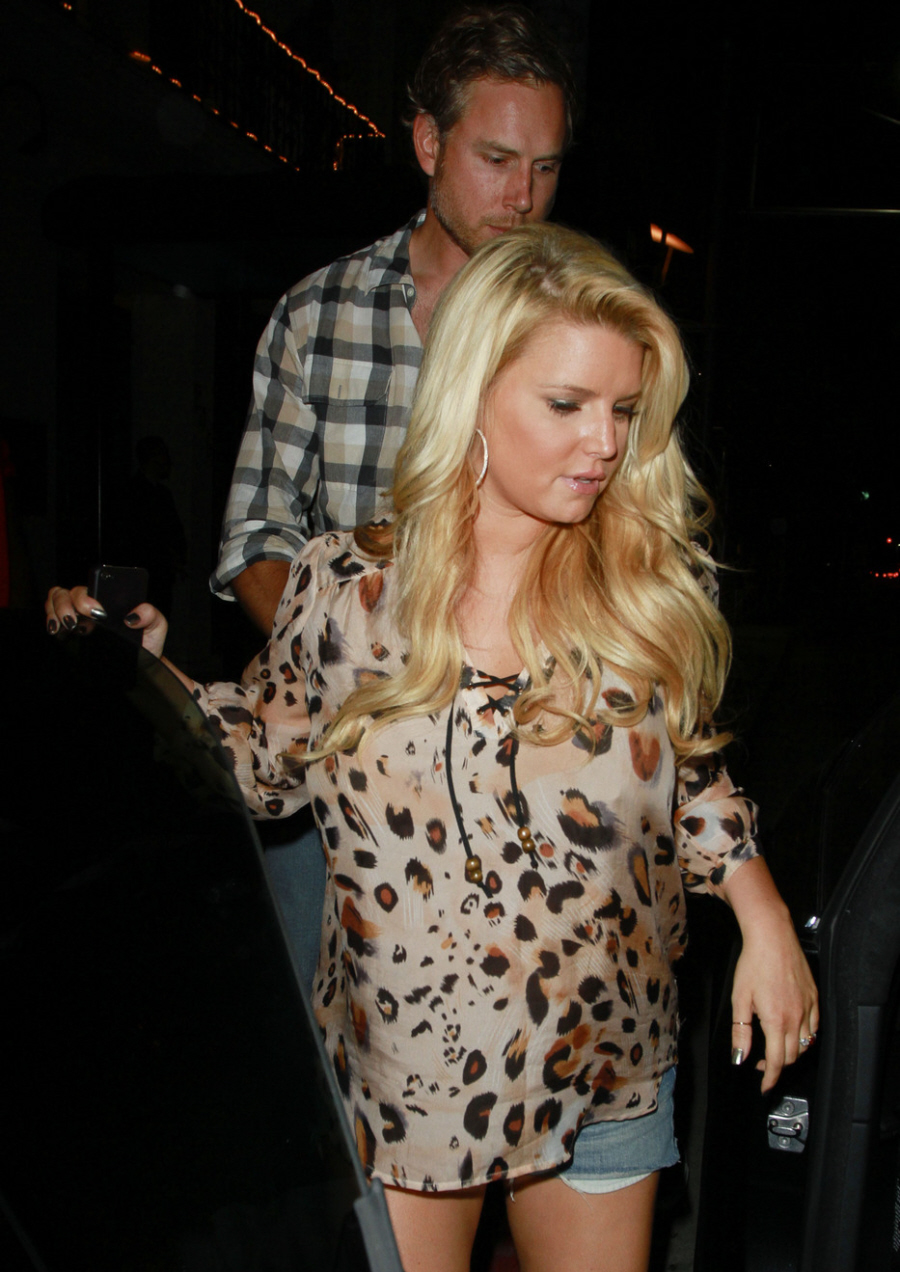 I wish we had these new photos of Jessica Simpson, but we don't. GO HERE to see the pics of Jessica in Cabo San Lucas with her family. While Ashlee Simpson is parading around in a bikini, Jessica has been wearing a series of ponchos, muumuus and loose, oversized, long-sleeved blouses. Radar says Jessica is "doing little to dispel the pregnancy rumors that have been swirling around her for the last few months."
Now, I usually defend Farty because when she gains weight, people often start yelling "Pregnant!" at her, and that kind of sucks. Farty gains and loses weight very quickly, and I think that most of the weight usually goes to her midsection and her boobs, which adds to the pregnancy speculation. Plus, chica can't dress. She doesn't know what flatters her figure, and she's usually a hot mess. So is she really pregnant, or is this just a combination of weight gain and bad clothes? Well… I don't know. There was this blind item last week:
This female star has certainly had her ups and downs. Her career has gone up and down and has expanded over more than one creative medium. She has dated at least three or four famous guys, has been married to and divorced from another celebrity, and is a tabloid staple. Depending on who you talk to and which day it is, she is either gorgeous or ugly. Well, we know one thing for sure: she is pregnant! She is seven weeks along, and you should expect the announcement within the next couple of weeks. She could wait longer, but she wants to avoid the criticisms about her fluctuating weight. She thinks it will be good for people to know that she "has a baby on board, rather than a burrito on board." Both she and her partner are very happy about the pregnancy. Oh, and they will be getting married, although the wedding will now happen after the baby is born.
[From Blind Gossip]
It sounds a lot like Jessica, right? So, did Eric Johnson decide that Jessica was taking too long with the wedding plans and he decided to seal the (financial) deal another way? Yes, I'm saying that Eric may have "trapped" Jessica with an unplanned pregnancy – boys can do it too! Especially when those boys don't have an income any other way.
Further evidence: Jessica hasn't looked drunk in a while. Usually we have monthly sightings of her drunkenly clinging to Eric as they leave some restaurant or bar. I don't even remember the last time I saw a photo of Farty drunk.
Oh, and she just tweeted this photo of herself: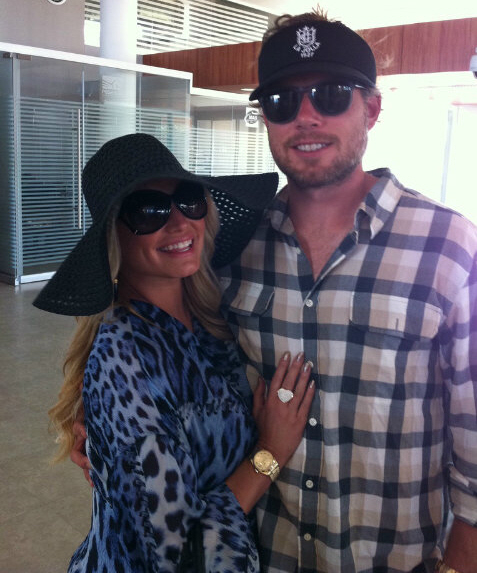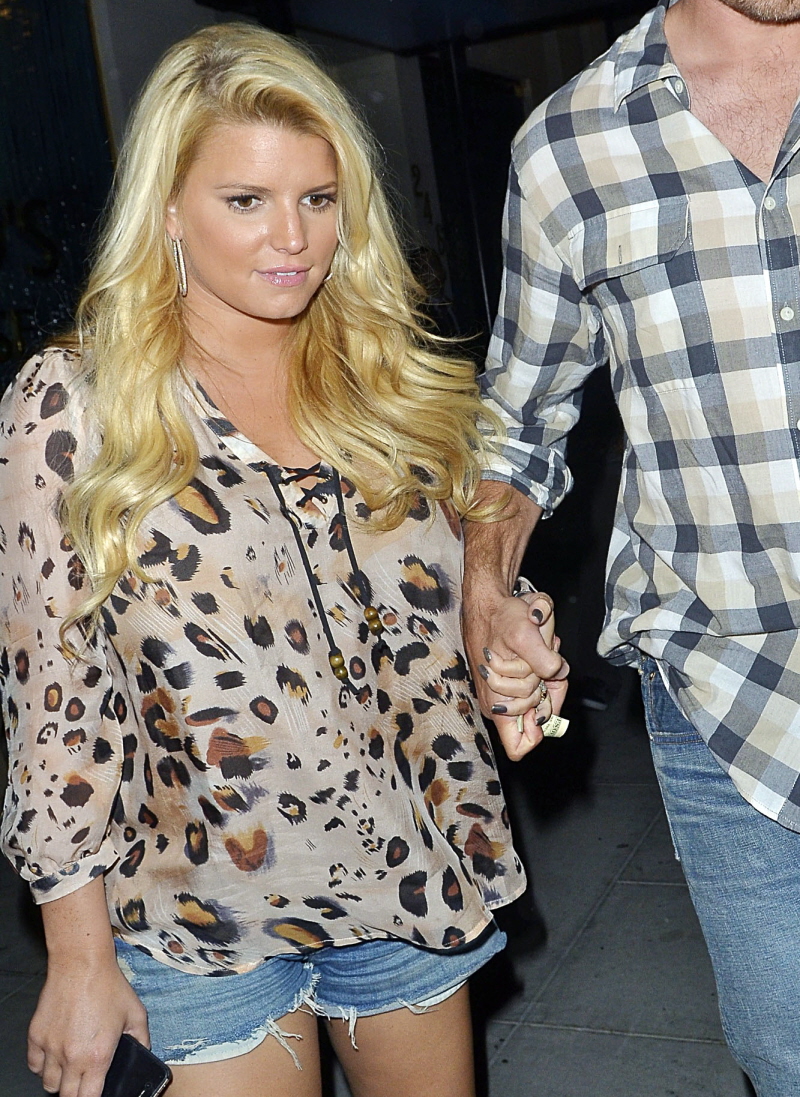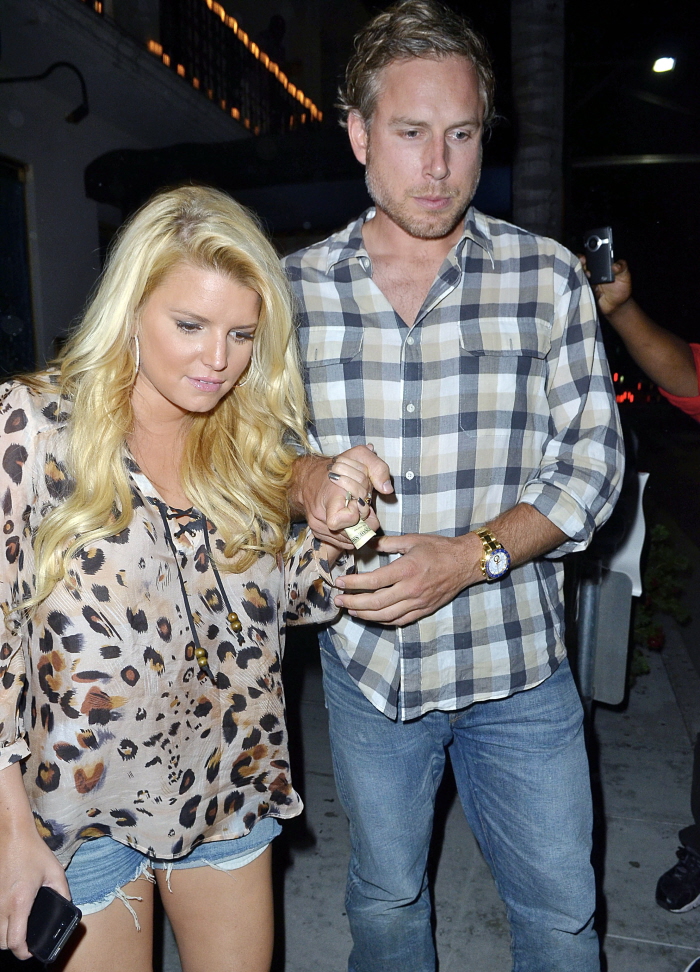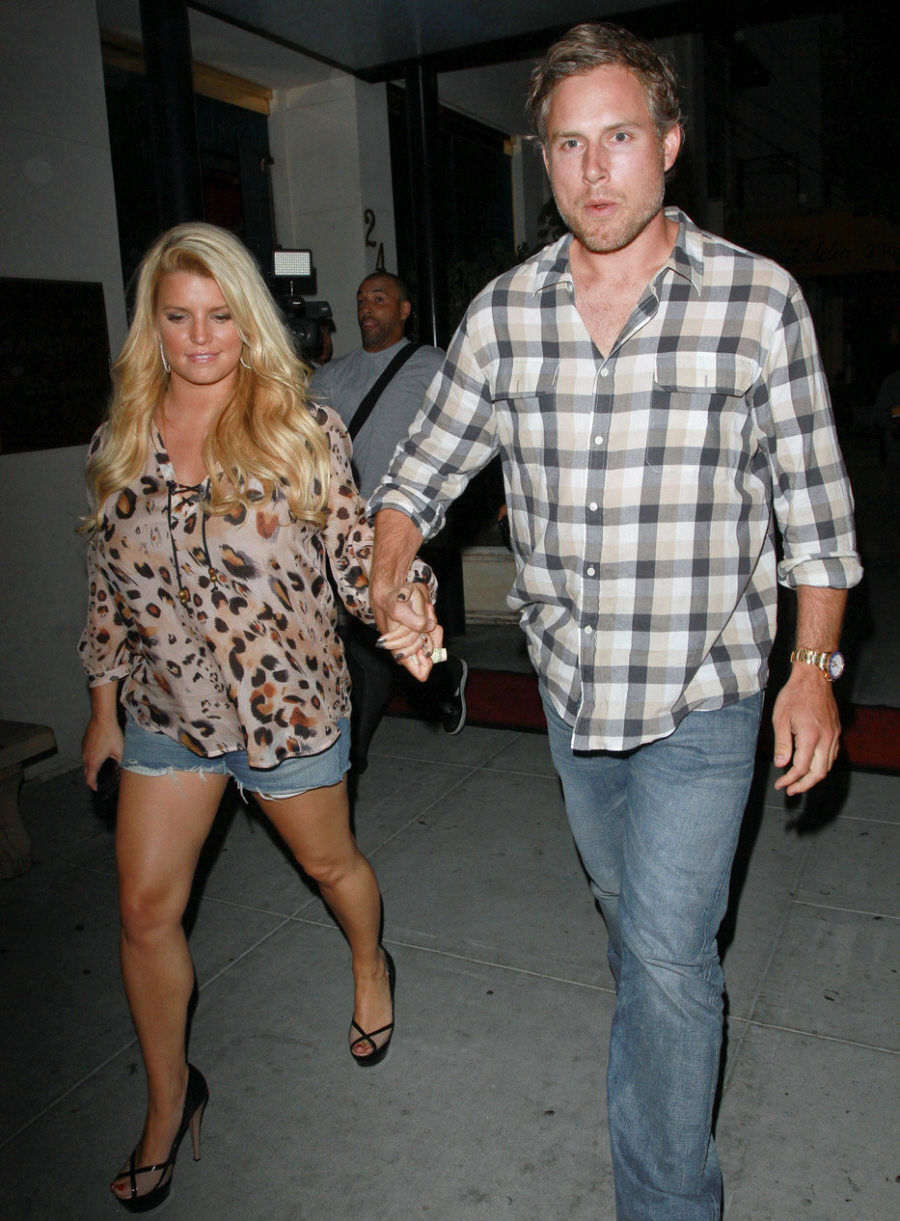 Photos of Jessica and Eric on Sept. 13, 2011, courtesy of Fame, PCN.