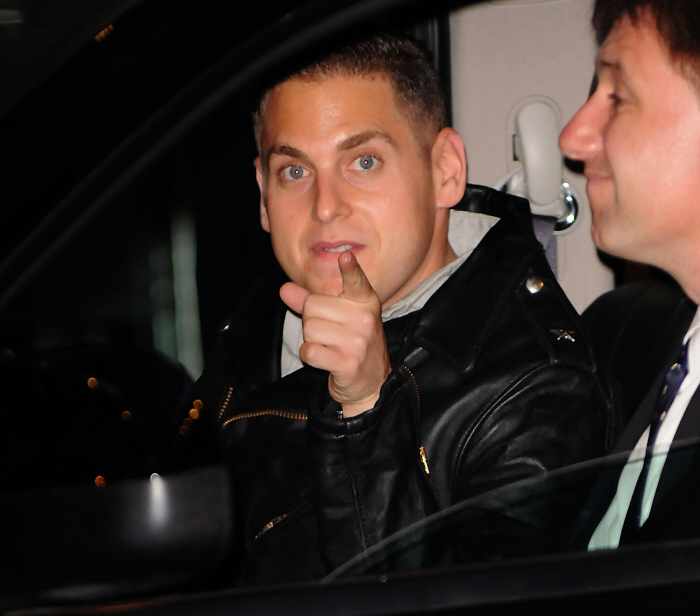 I don't know why I didn't cover the original salvo launched in this bitch-fight. Maybe it was because I'm kind of creeped out by Thin Jonah Hill? I know that's wrong and I should be happy that he's healthier, but Thin Jonah is still weird to me. Anyway, last week, Jonah Hill was on Jimmy Fallon, and he told some anecdotes about Hollywood. He ended up calling out Matthew Morisson as a bully, telling two stories:
"This publicity woman is giving us these instructions and no one is paying attention. And Zooey (Deschanel) starts talking to me. And I'm, like, whatever I don't want to get in trouble or anything like that. And she keeps talking to me, and the woman goes, 'Jonah, please be quiet while I'm talking.' This guy (Matthew Morrison) piggybacks this woman calling me out. I've never met this guy before in my entire life. He goes, 'Yeah Jonah, can't you stop talking for one second?' And everyone laughed at me! I wasn't even talking to anybody!"

So, I've already got in my head that I don't like this guy. I'm sure he's a good human being but you don't throw a dude under the bus that's just sitting there being quiet… He bullied me. He's a big timer on Fox, I've got stars in my eyes and he's been to the dance before, I'm just some movie guy trying to make it in that world.

Cut to a couple weeks later… and I see this guy, Matthew Morrison, and he's talking to one of the Gossip Girl guys, Chace Crawford… I go, 'They don't see me, I'm gonna get some scoop, I'm gonna call this dude out, I'm gonna like bust up his conversation.' And I wander up behind these two guys and I'm eavesdropping and I can't really hear what's going on and then I hear, 'Something, something, something… Jonah Hill.' And then they both start laughing! And so I'm the punchline in this guy's joke? He doesn't even know I'm at this party. What is his deal?"
After Jonah told those stories to Fallon, he challenged Morrison to "bring his s–t" the next time. Well, Morrison has responded:
Morrison says: "I heard that Jonah said I should bring my sh-t next time… Well guess what, this is next time. Jonah, pick a date and I will meet you on Late Night with Jimmy Fallon and we will settle this like men. Because nobody messes with someone from musical theatre."
It's cute, I guess. I thought Jonah seemed kind of silly and paranoid about Matthew, especially when it seems pretty clear (to me) that Matthew was just trying to play-fight and mess around. Like, even though Jonah was just telling the story for effect, you could tell that it actually did kind of bother him. Whatever… Matthew handled it the right way.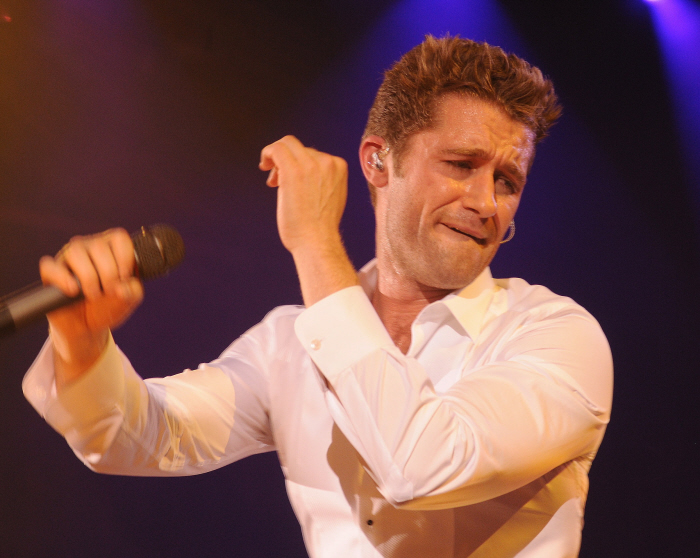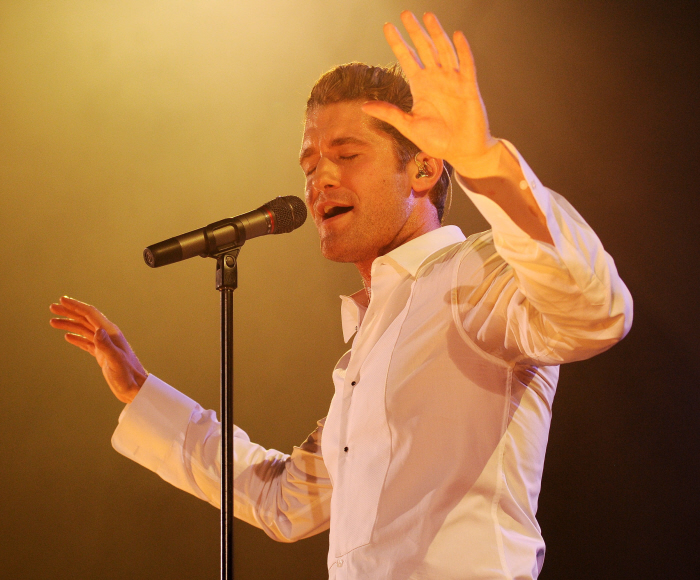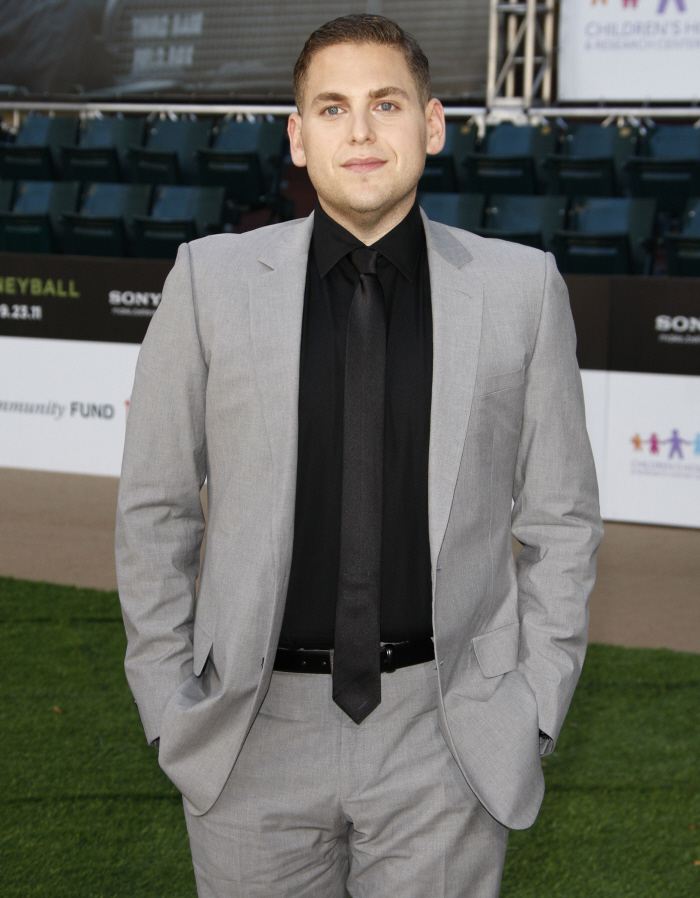 Photos courtesy of WENN.