Jada is shown here wearing her ring on 8-1-11. Go to X-17 to see the ringless photos, which look staged
Photo agency X-17 and MSNBC's The Scoop are making a big deal out of the fact that Jada Pinkett Smith stepped out without her massive pear-shaped diamond wedding ring. I did some forensic analysis (ha!) of older photos of Jada, and even when she's casually dressed and out without Will, she wears that ginormous bauble. For example here she is at the LA Times Festival Of Books in April, wearing jeans and a jean jacket, but still with her ring.
In April with the ring: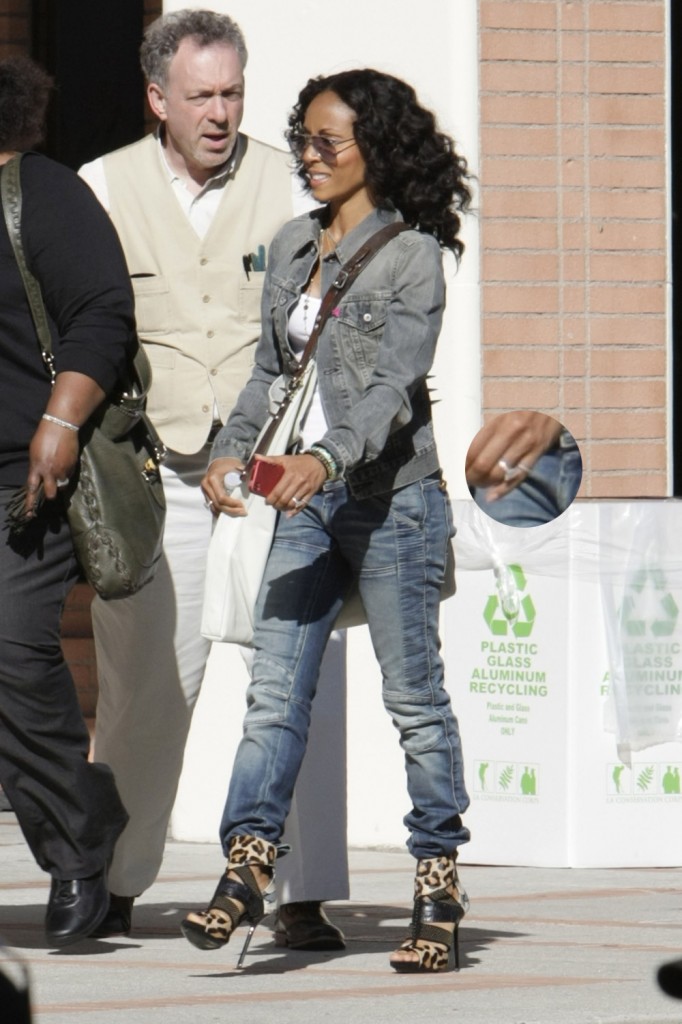 I couldn't find any photos of her without it at any of our agencies (which don't have recent photos). I did find these photos of her ringless in late August, which could possibly be dismissed since she's out exercising. Given the fact that she still isn't wearing her ring, I would say that things are close to over between her and Will. Remember how they were rumored to be planning to sue In Touch for their split article last month? We haven't heard anything about that since.
So did Jada cheat with Marc Anthony on the set of HawthoRNe? Marc has denied it, but I bet there was at least an inappropriately close "friendship" there. That can happen when one party wants out of a marriage, and it often blows up into an affair. An emotional affair can be just as devastating to a marriage, though, and whatever went on between Jada and Marc may have hastened the end of Marc's marriage to J.Lo.
Are Jada and Will the next celebrities who are going to announce a split? I wouldn't count on it. I bet they'll keep it under wraps for as long as possible. It's probably the best way to deal with it, given their kids' ages (10 and 13) and how an announcement could affect them.
Will and Jada in June: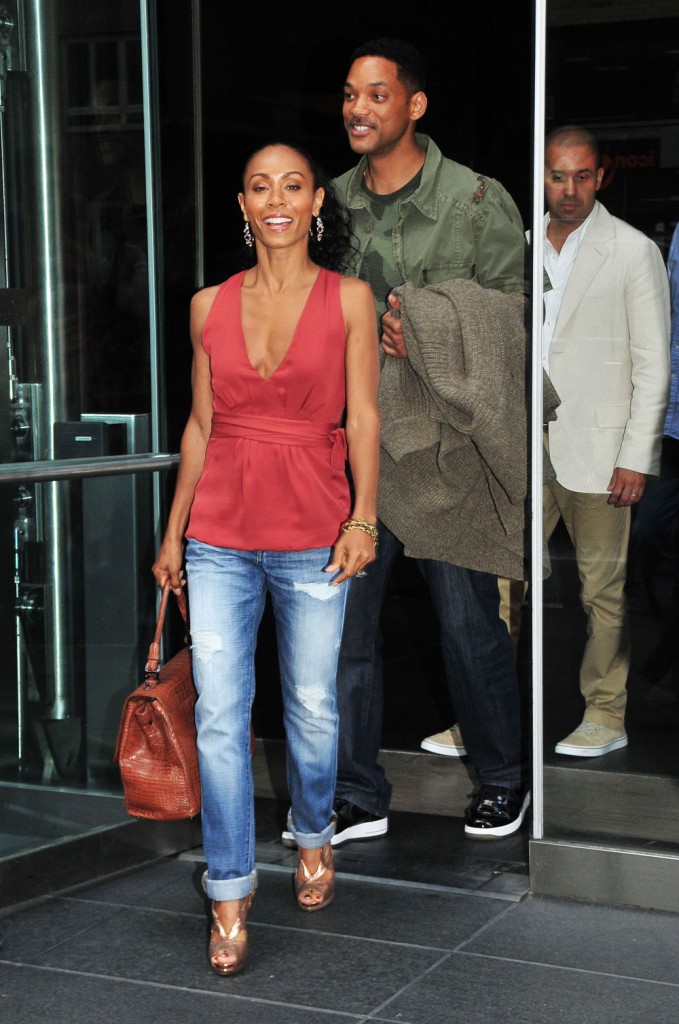 In February: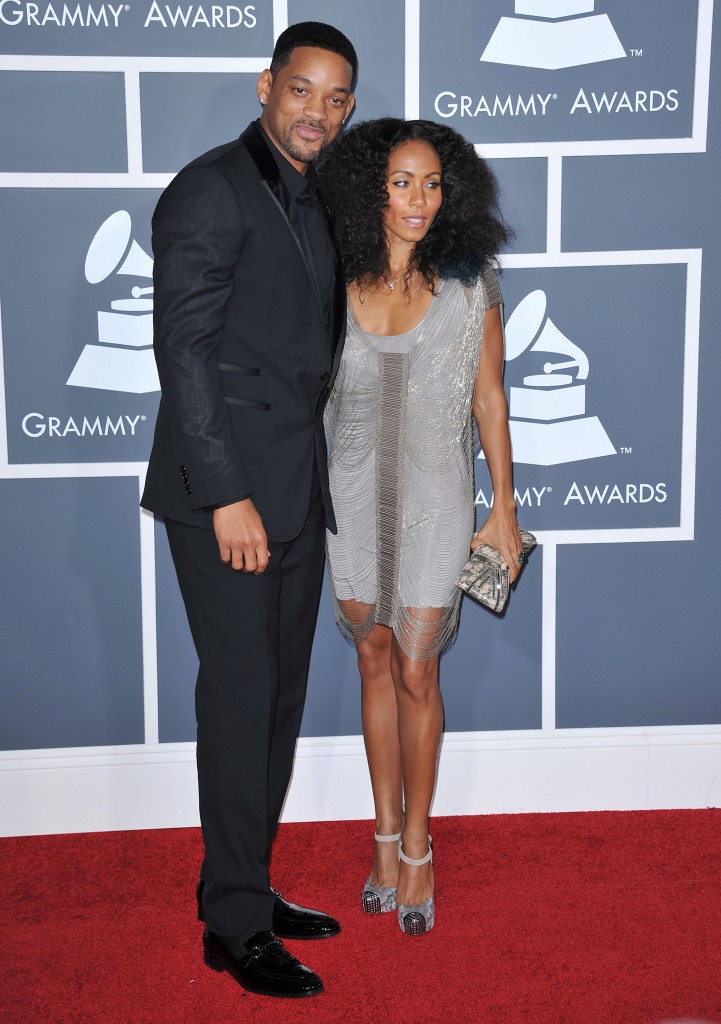 With the ring on 8/2/11: