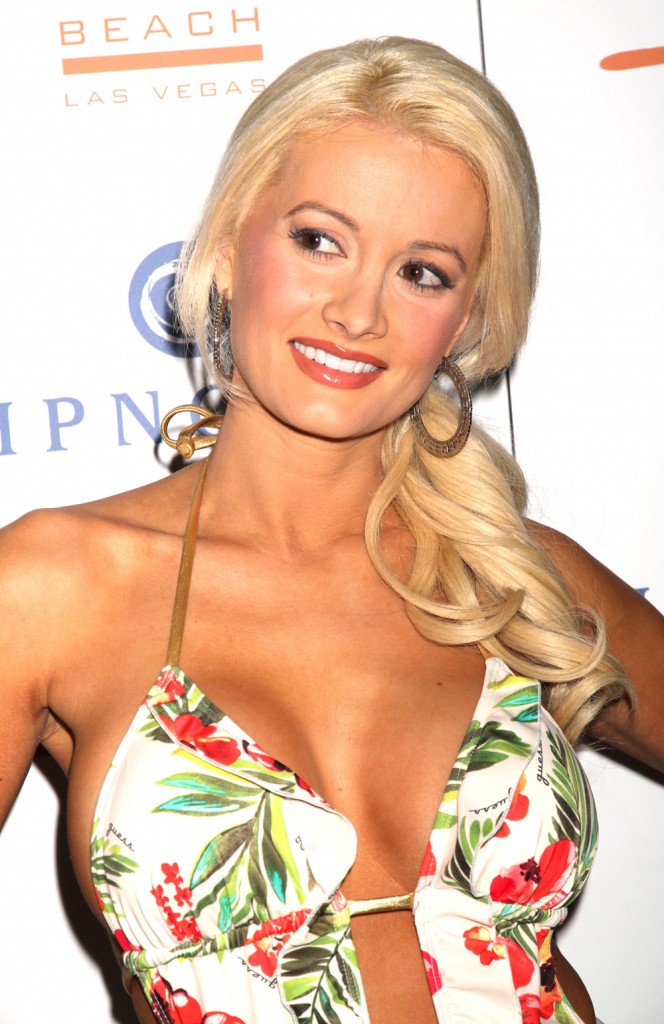 Holly Madison has insured her fake boobs for $1 million with the insurance company Lloyd's of London, which regularly insures celebrity body parts. Holly stars in a Vegas semi-nude revue at Planet Hollywood called Peepshow, for which she's in lingerie for most of the show and goes topless at some point. She explained to People Magazine that if something happened to her boobs it would put her out of commission for a few months and end up costing her. What about her legs? She's working a pole and strutting around in heels on stage, so doesn't it make more sense that she'd insure something that was more likely to bust?
Holly Madison is doing what's in her breast, er best, interest.

The reality star recently took out a $1 million insurance policy on her breasts with Lloyd's of London insurance company, she confirmed to PEOPLE exclusively.

Madison, 31, said she did it to protect herself and others who appear in her Las Vegas production, Peepshow.

"I've heard about people getting body parts insured and I thought, why not?, because if anything happened to my boobs, I'd be out for a few months and I'd probably be out a million dollars," she said. "I thought I'd cover my assets."

Literally.

Madison appears topless during segments of the Vegas show, which, in her mind, made the insurance policy necessary. She also comprehends the quirkiness of it all.

"I think it's kind of funny. I think they're getting the credit they deserve," she said. "They're my primary money makers right now."
[From People]
This is a publicity stunt for her show, and we're talking about it so it's working. Lloyd's of London legitimately insures celebrity body parts when they're used in ad campaigns (i.e. legs for a shaving commercial, teeth when it's a toothpaste campaign), but this is ridiculous. What happens if Holly sprains an ankle or falls on her face and busts her nose job? Is Lloyds going to deny her claim and say "sorry, your boobs are fine?" Maybe the show has insurance for that, and she wanted a little extra in the form of boob disability. Please smack me for spending so long contemplating this. I've probably spent more time thinking about it than Holly did.
Here are a bunch of pictures of Holly Madison's boobs.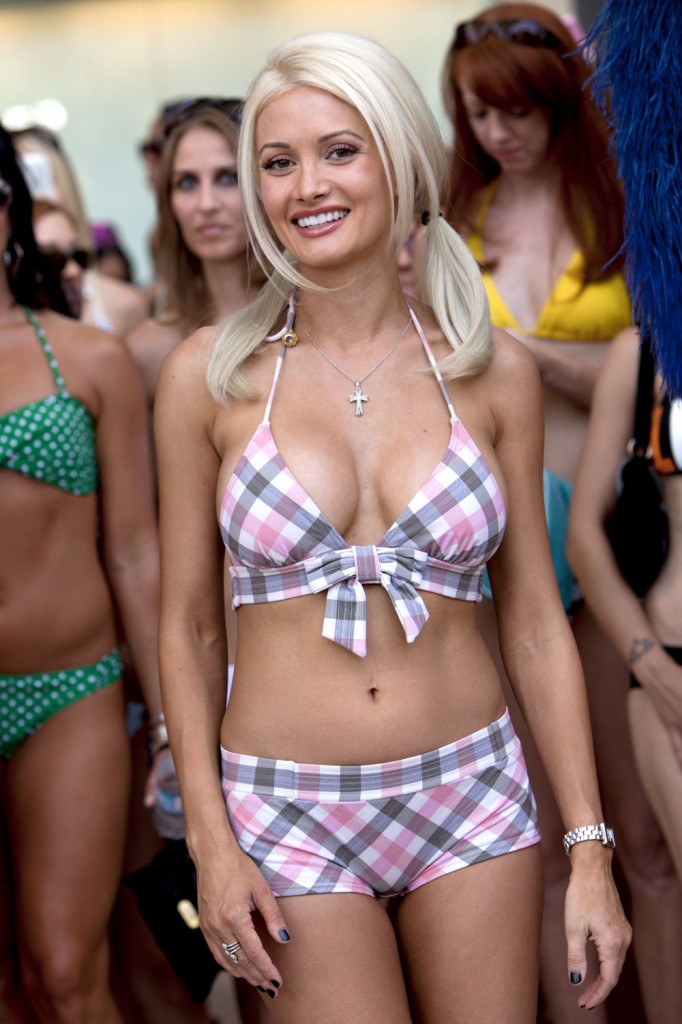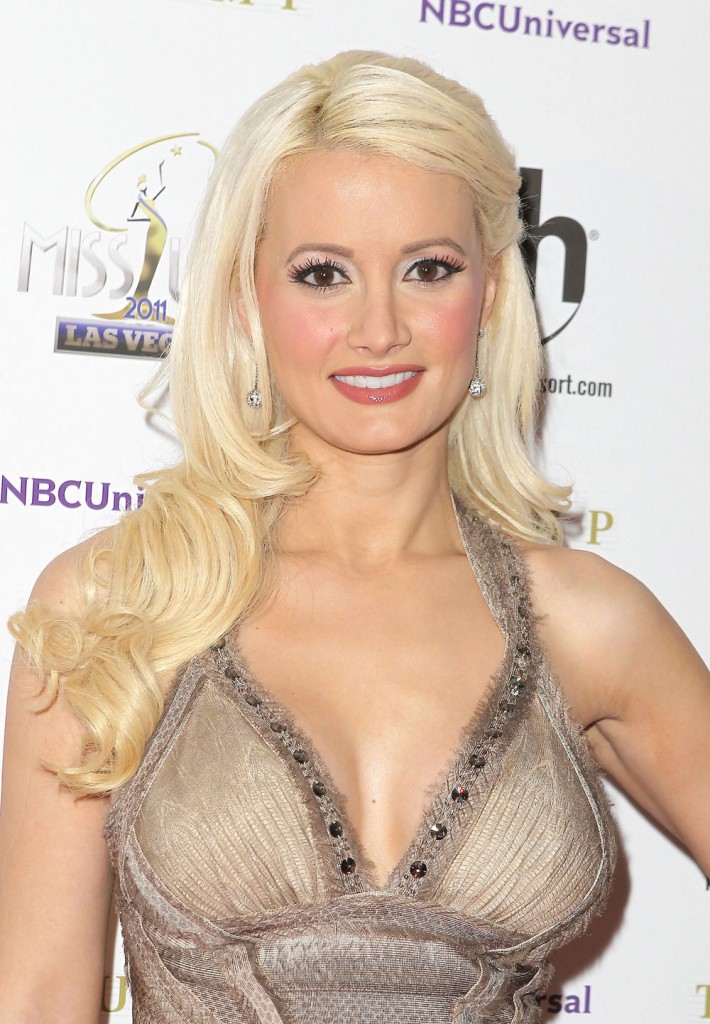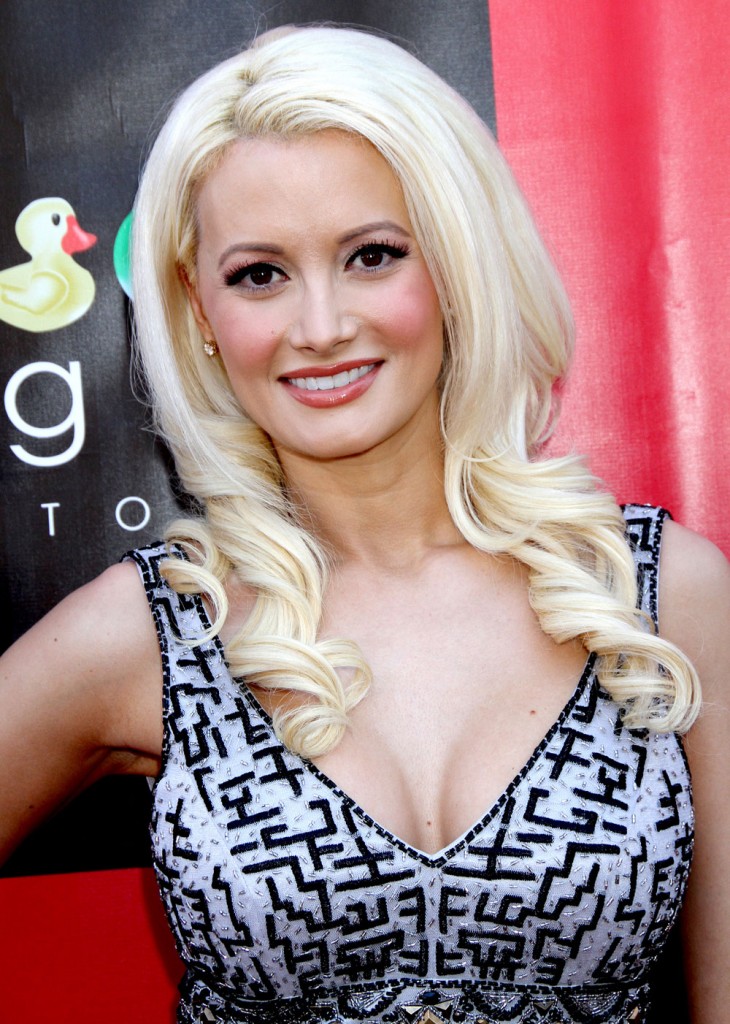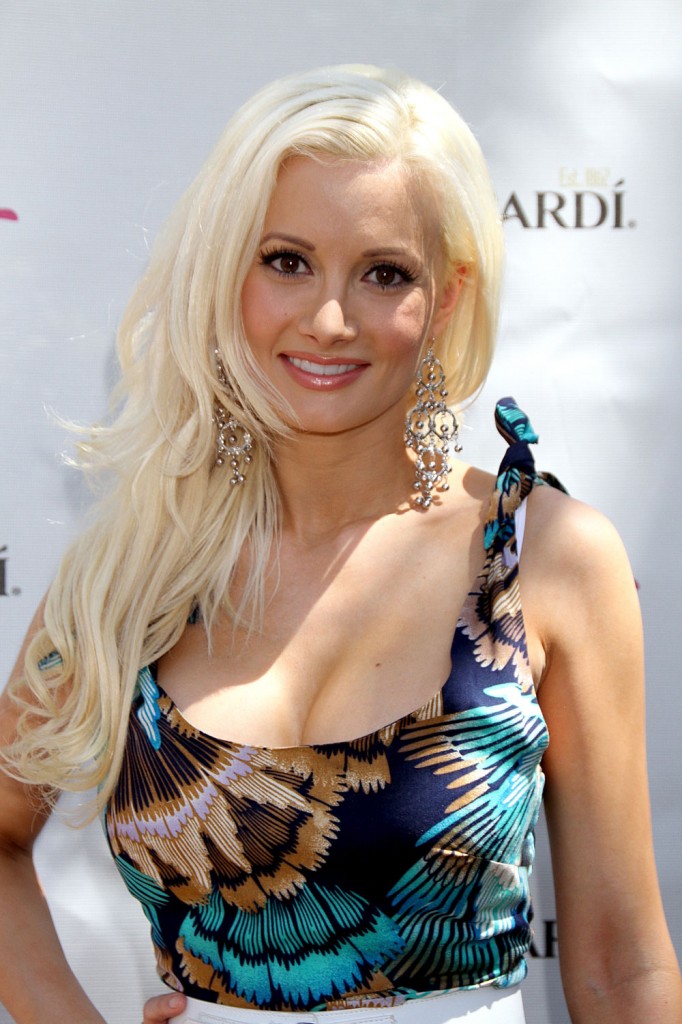 Photo credit: WENN.com