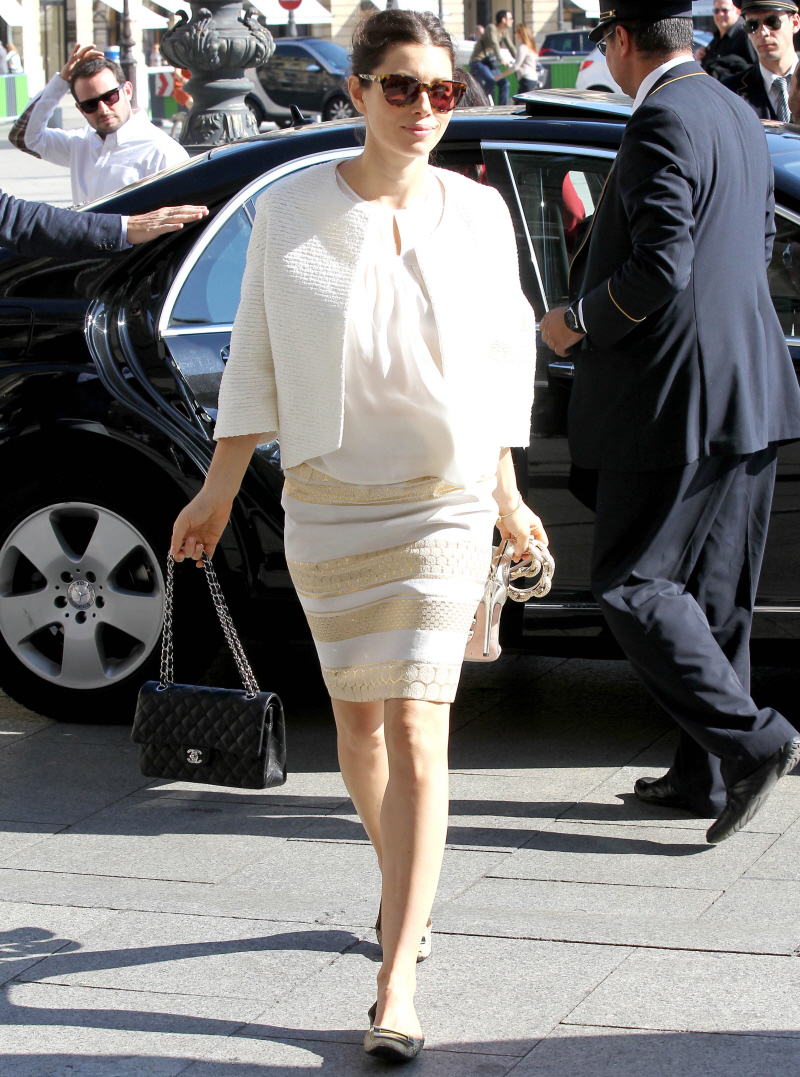 The last we heard of Jessica Biel, she was allegedly going off of her birth control in an attempt to "trap" Justin Timberlake into marriage and/or staying with her forever and ever. In these photos – of Biel coming from the Giambattista Valli runway show during Paris Fashion Week – she certainly looks… heavier? The photos will certainly make people wonder if she has a little Timberlake bun in her oven. Unfortunately (or fortunately?) I don't think she's knocked up. Because I've included photos of Biel's arrival in Paris, where she looks just as slender and athletic as always.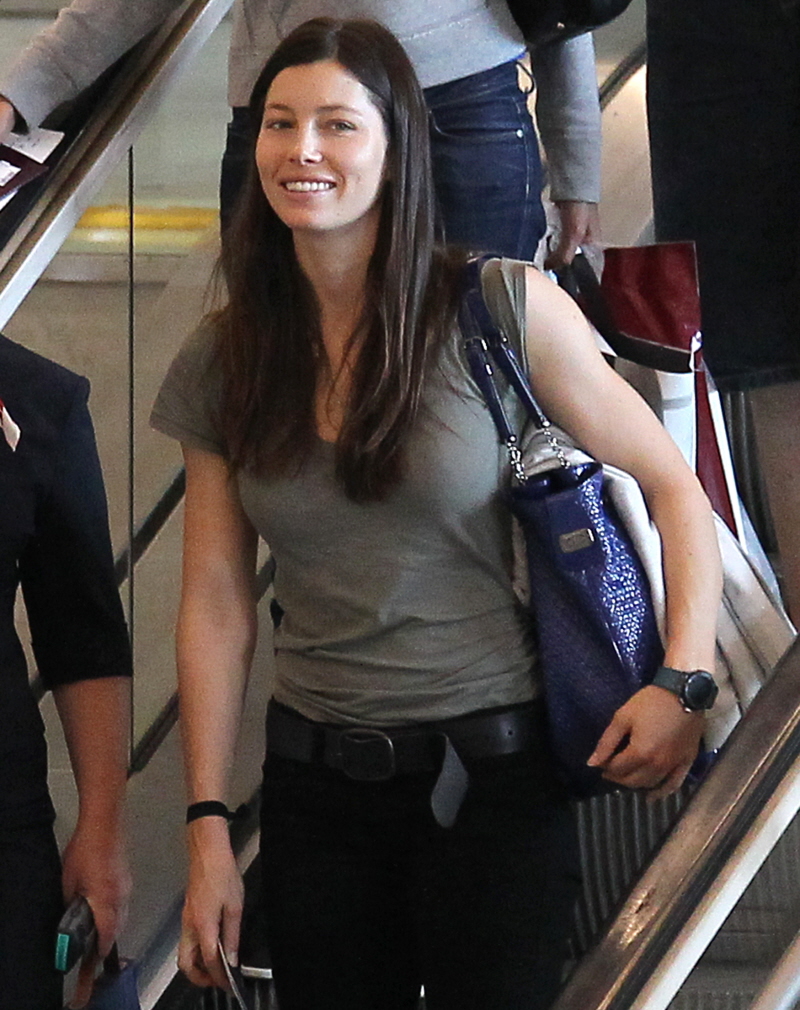 So… that Giambattista Valli is probably just a big unflattering on her. It's puffy and it makes her look heavier and she's probably not pregnant. I wonder if that's disappointing for Biel? When she and Justin got back together, the theory goes that Biel gave Justin some new relationship rules, and perhaps even asked for a bigger commitment from him than just being his "official girlfriend". I think Jessica probably would like to marry him, but for her it's not a "I can't live without him" kind of thing, it's probably more of a "I wasted four years with him, I'm getting the ring if it's the last thing I do" kind of thing. But what do I know? Justin and Jessica make absolutely no sense to me as a couple, and I can't believe that they got back together. They're so bizarre.
People Magazine had a story this morning about how tight they were during a recent trip to Las Vegas. So… Biel's publicist is still doing these strategic leaks to People and Us Weekly about Biel's relationship(s). At least she's kept up with that, I guess.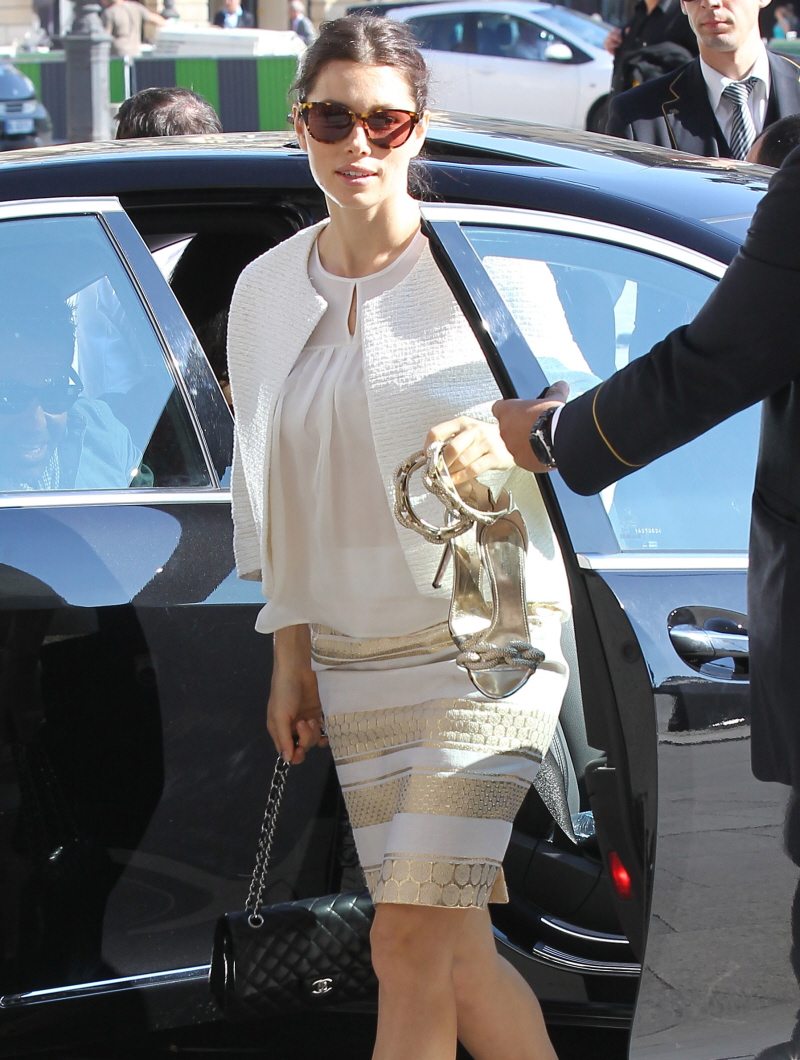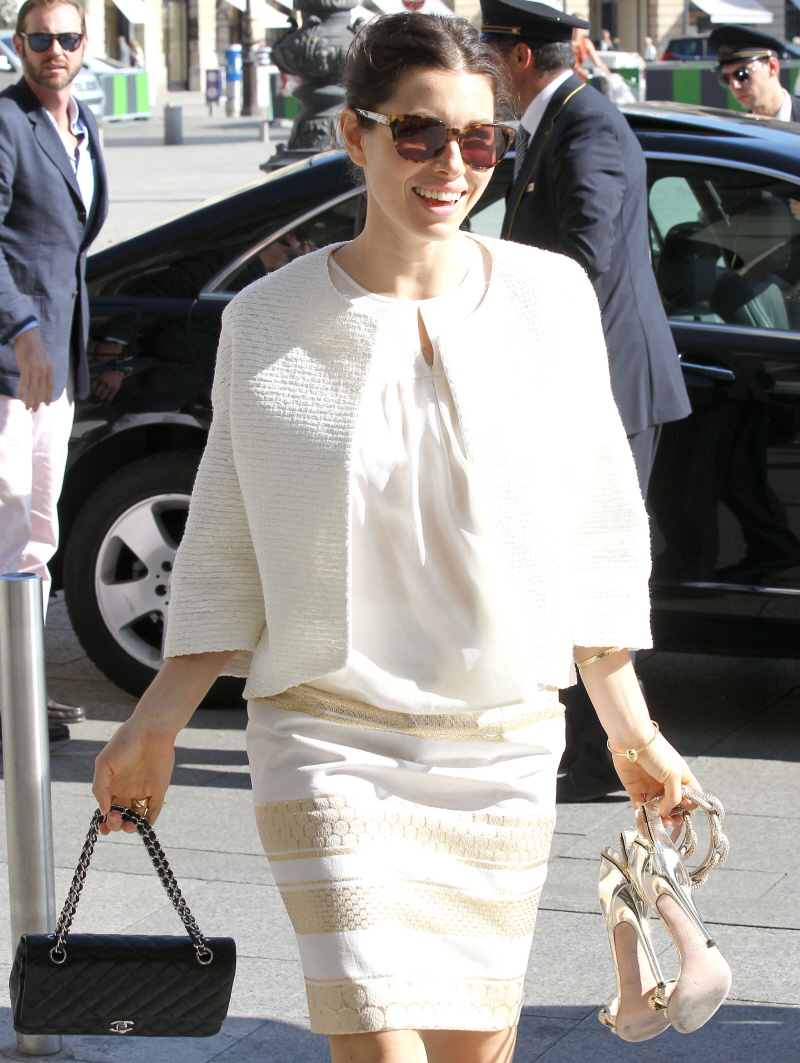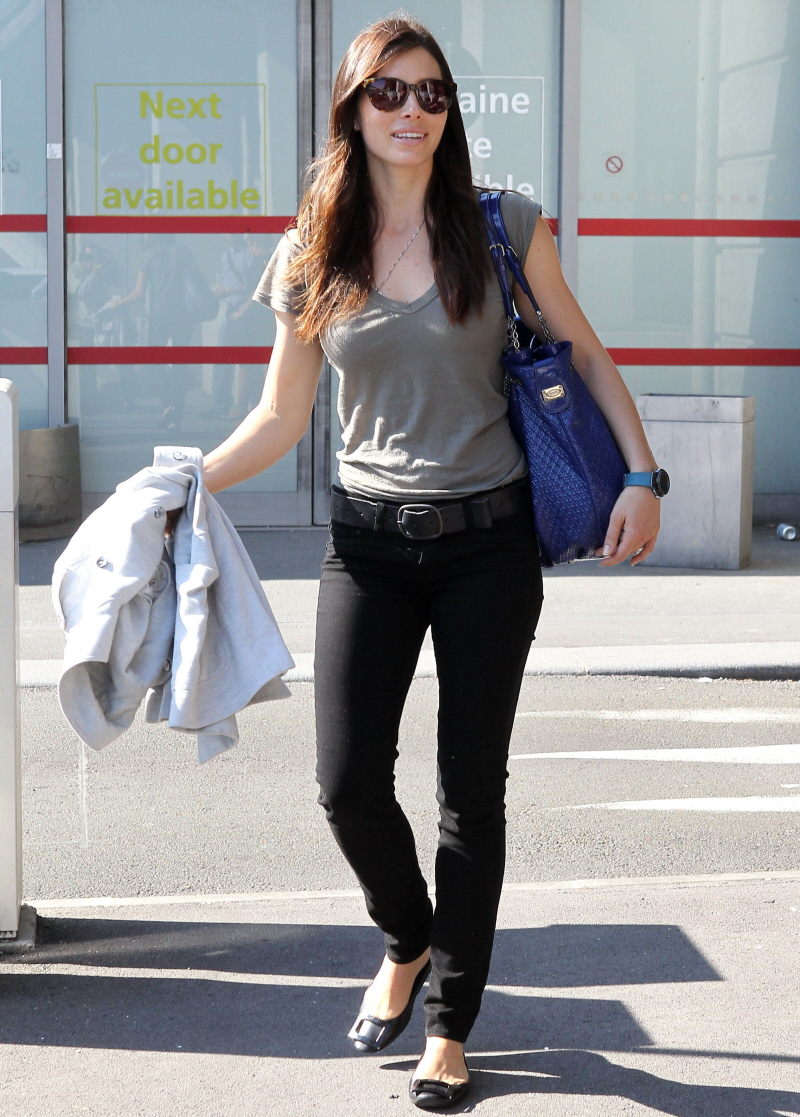 Photos courtesy of Fame.