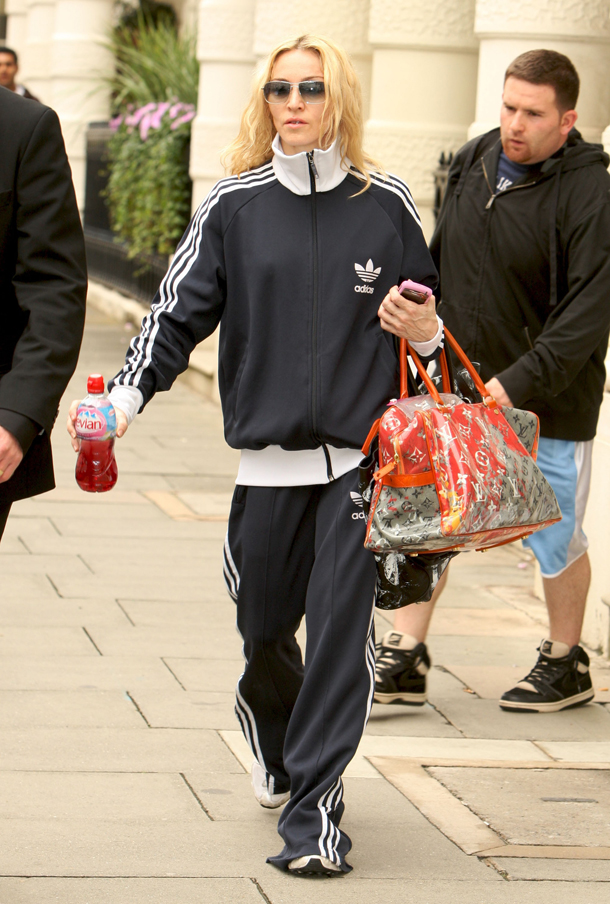 Heaven forbid the Madonna/Guy Ritchie divorce wasn't personal enough already – the pair have decided to both call their household staff to testify in the case. Guy wants them to back him up on his claims that Madonna hardly ever took care of the kids herself (thus he should be their primary caregiver) and was cold, erratic, and rageful. Madge wants them to back up her assertions that Guy was "emotionally distant," cursed around the kids and was sometimes "inappropriate" in his behavior.
Guy's argument is that Madonna should not be considered the children's primary carer simply because she rarely cared for them – that nannies and other looked after them while Madonna pursued her career. Guy claims that especially in recent months, in the run up to Madonna's world tour, when nannies were not caring for the children, he would be. He is also hoping staff will confirm his wife became increasingly erratic and volatile and would erupt into furious rages if things did not go her way.

If he was ever late or had to change or break an arrangement, for example, Madonna would lose her temper and hurl a torrent of abuse at him. Guy is expected to claim that Madonna became increasingly unpleasant over the adoption of a further girl from Malawi, Mercy James, and was furious over the kiss and tell publication of a book by her brother Christopher Ciccone.

Guy also hopes domestic staff will be able to chronical how Madonna was too controlling over the children's macrobiotic diet and banning them from watching TV and reading newspapers.

Madonna on the other hand is also taking witness statements from staff which she hope will illustrate that Guy was 'emotionally distant', and at times inappropriate in his language and behaviour around the children. She hopes the statements will help her counter-argument that Guy too was only concerned about the advancement of his own career at the detriment of time spent around their children.

'The entire way they wanted the children brought up was different', said a source. 'Each would constantly pick holes in the way the other one over it.' Madonna claims Guy would occasionally swear within earshot of the children and on occasion, would roll home quite drunk from being out drinking with friends. Madonna is searching high and low for evidence to support the claim that Guy was a bad father in order to support her case that the children should live with her in New York.
[From the Daily Mail]
Madonna and the macrobiotic diet thing always annoyed me. Not in terms of herself, but forcing such an incredibly strict diet on her children seemed like she was asking for trouble. My mother was overly-restrictive with food while I was growing up (certainly not to Madonna's extent) and as soon as I got to make my own decisions I went hog wild – there were years of things to make up for! Considering her own rebellious nature Madonna shouldn't be surprised if her kids rebel in a very permanent way against all the freedom she's restricted them from.
I think Guy sounds like a much more reasonable parent, and the accusations against him are relatively minor and normal. However I highly doubt any court would take the kids away from their mother unless Guy could prove she is seriously detrimental in some way. The custody issues will only affect Rocco and David, since Lourdes is Madonna's child from another relationship. Separating siblings can cause lifelong rifts. Certainly there are no good solutions here, just less bad ones.
Here's Madonna leaving her gym after a workout in September. She was probably rushing home to one of her scheduled sex sessions with guy. Images thanks to WENN.