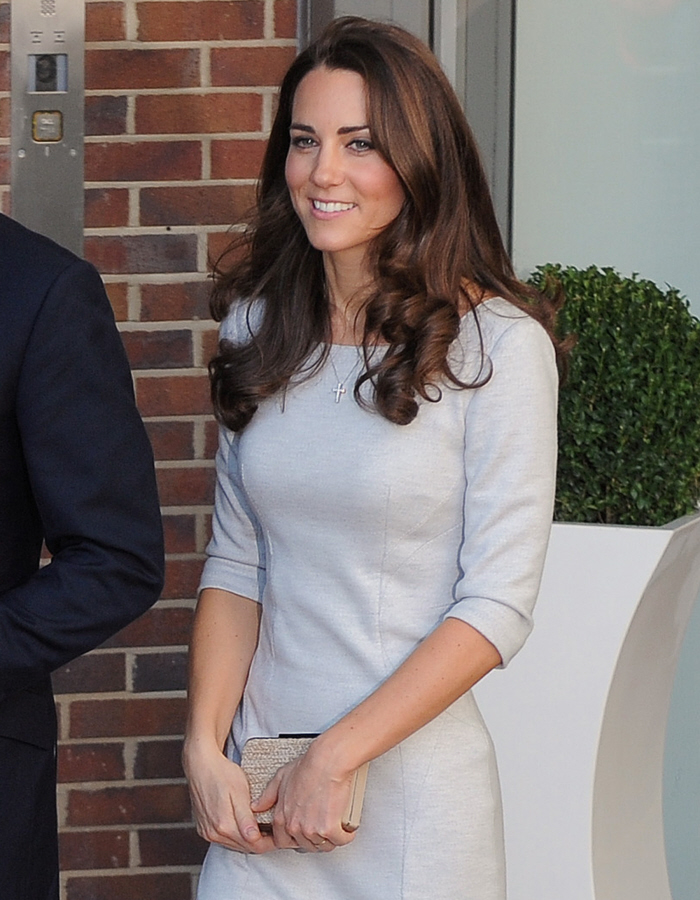 Duchess Kate got a job! No, not really. But she has just signed on as a royal patron to her first charitable organization. Doctors Without Borders? Red Cross? No and no. Kate has been named a patron(ess) of the Foundation of Prince William and Prince Harry. Well, this was what I wanted. I was flabbergasted that in a year's time, in which Kate had been a fiancée and then a wife of a prince, Kate had yet to take on just ONE charitable obligation. So now she's taken on ONE. Good for her! We must praise her when she does something good, you know.
A first for the Duchess of Cambridge: She has been officially named a patron of the foundation set up by Prince William and Prince Harry.

This marks a first royal patronage for Kate, 29, and a likely name change for the Foundation of Prince William and Prince Harry. Trustees are "considering changing the name," according to a palace source.

The move from a supporting role to an official one was something of a formality, with Kate joining the princes in utilizing the foundation "as their main charitable vehicle but in the way that it will be grant-giving rather than anything else," the source says.

Only last week, after Kate's visit alongside William, 29, to open a a children's cancer unit at the Royal Marsden Hospital, she joined the princes at a special reception back at St. James's Palace.

There, the trio thanked those who had helped the grant-giving body through the year and met some potential new donors to the cause.

And it was at the party that her formal involvement was announced. The decision had been made earlier in the day by the trustees.
[From People]
I'll admit that I was thrown for a loop by last week's revelation by Kate that "Will's in charge" of deciding what she does. And no, I don't think Kate was speaking in the narrow term of "Will's in charge of this charity, he'll decide if I should come aboard." I think "Will's in charge" of everything now, and she's only signing on to things that he wants her to be involved with. Because she's a (nearly) 30-year-old geisha who has no opinions on anything unless her husband says she can.
A few days ago, The Mail ran an interesting report that alluded to a theory I've been holding on to for months – basically, the Palace (the Queen and her advisors) want Kate to be much more active as a royal starting now. I think the palace is tired of answering questions like, "WTF does Kate do all day?" and "What accomplishments does she have besides getting the ring?" and they're at their wit's end trying to do end-runs around the press. The palace wants Kate to get to work – NOW. Here's an excerpt of The Mail's report:
…Behind the obvious success of [Will and Kate's most recent hospital visit] lies a real dilemma for the Royal Family. As all their advisers are acutely aware, Britain's new golden couple are currently walking a tightrope between trying to maintain the privacy and normality of their daily lives while having become dazzling uber-celebrities. William has told the Queen that he is desperate not to be considered as a senior Royal quite yet; that he wants to keep up his real-world job as a search-and-rescue pilot, with all the flexibility that necessitates.

For the moment, the RAF, rather than his Royal future, is the focus. In a rare interview with the Mail's Robert Hardman last week, the 29-year-old Flight Lieutenant seemed happy not to consider any new Royal role for the moment.

'As I'm flying in my helicopter through the mountains of Wales,' he said, 'I try desperately hard not to think about it. That can wait until I'm a bit older.'

He is seeking to be promoted to Captain, but is also unable, and unwilling, to forgo all his Royal duties and the accompanying media fanfare. Anyway, it is too late for that. For Kate's part, although she has no other job to juggle with her Royal duties, she feels the split just as keenly. But most of the time, for now, she can play at not being royal.

She can be a military housewife in windy Anglesey, waiting for William to return from RAF missions; she can be her old shopping self in West London, mooching around Topshop in Kensington High Street and going to her favourite hairdresser, Richard Ward, in Sloane Square. At weekends, she can go to Sloaney weddings with her sister Pippa.

But at some point, she will be expected to do more.

This weekend, it was reported that Kate, a History of Art graduate, is to become a patron of the arts in the not-too-distant future. Last week, she was given a private tour of the National Gallery by curators, where she would have been able to swot up on her knowledge of Britain's artistic heritage. In coming months, she's expected to attend meetings with directors and curators at museums and galleries across the country.
[From The Mail]
The Mail also draws a harsher comparison between Diana and Kate, basically calling BS on the kid-glove treatment of a nearly-30 university graduate. It's very interesting – and I suspect that even though Kate has been "advised" to wait until next year to announce her charitable commitments, she will in fact begin to add some royal work soon. Hopefully. Because if she doesn't, these stories will really get worse.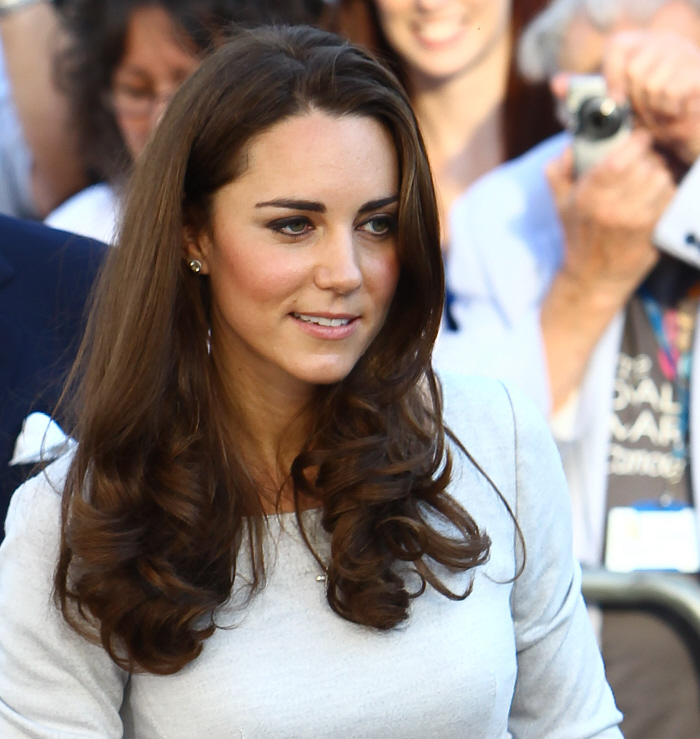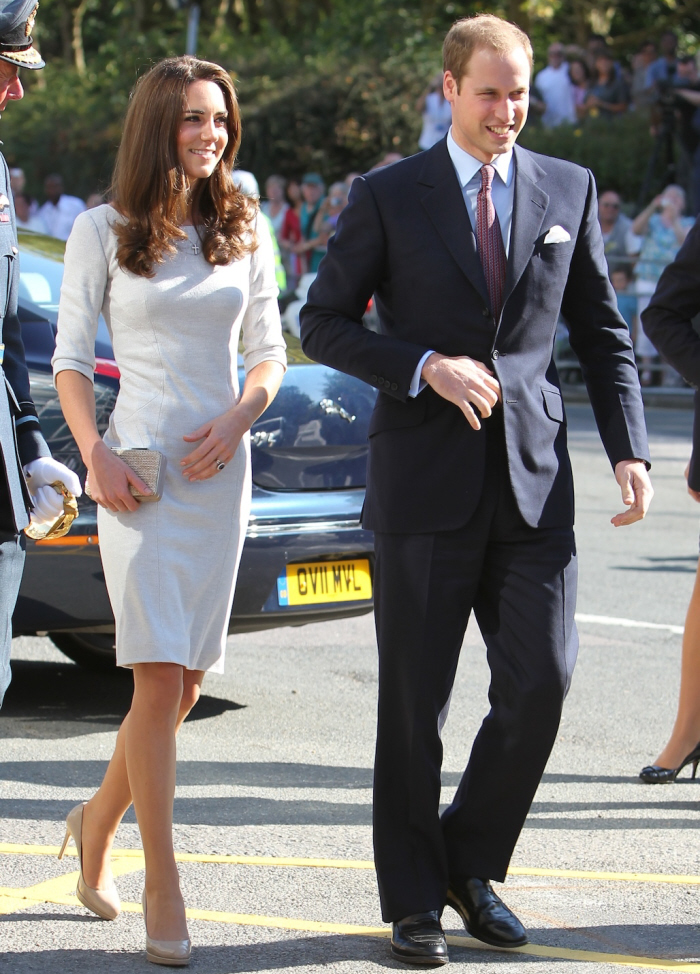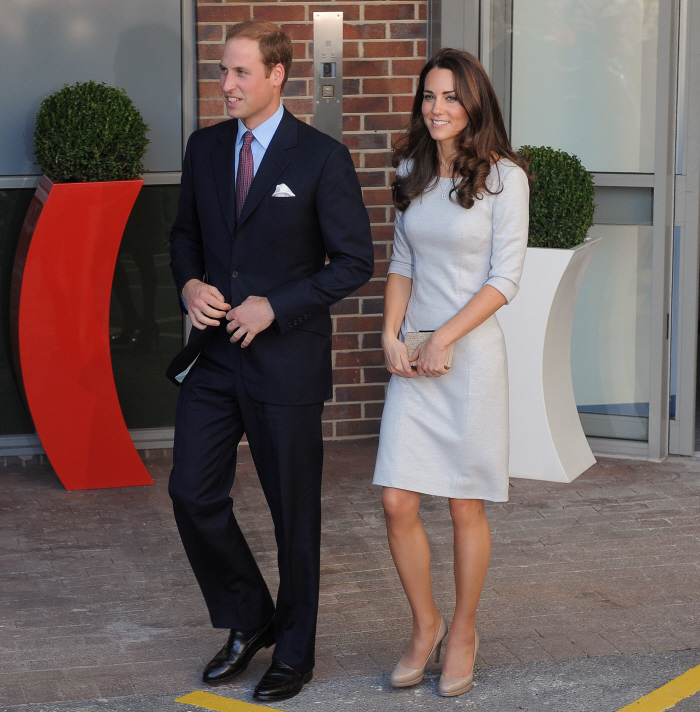 Photos courtesy of WENN.