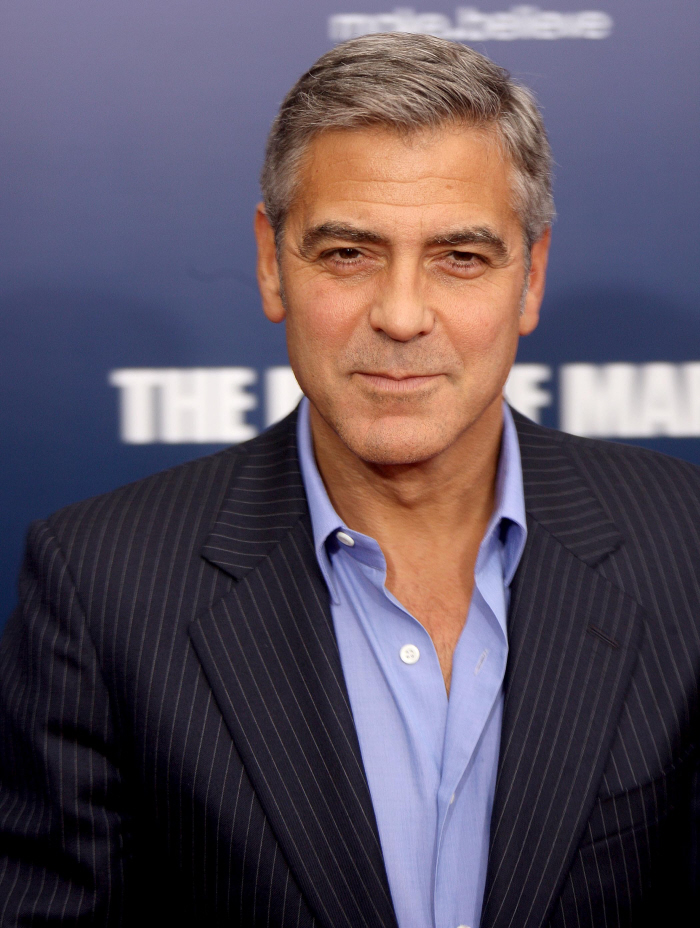 These are some new photos from last night's NYC premiere of The Ides of March. For whatever reason, Ryan Gosling wasn't there. Neither was George Clooney's official girlfriend Stacy Keibler. Coincidence?!? Are the Gosling and the Keibler off somewhere, laughing about poor, sad Clooney? Probably not. Anyway, Clooney looked nice. Whatever, talking about dudes' fashion is usually pretty boring. I will say this, though – I LOVE the navy background that they've been using for the 'Ides' premieres. Everybody looks so sharp and awesome against that navy background. Anyway…
Evan Rachel Wood made the biggest impact, style-wise, last night. Her leather dress is Gucci. I don't know who did the hat. Thoughts? I… don't like it. I think I understand the look ERW is trying to achieve – like, a modernized version of some kind of mid-to-late-1970s Annie Hall-inspired boho, right? Tailored but fluid, vintagey but new. I think the dress would be more interesting without the neck bustle/bow, and I think the look in total might be better served without the hat. Plus, Evan's makeup is WAY overdone. Much too much, especially for someone so young and fresh.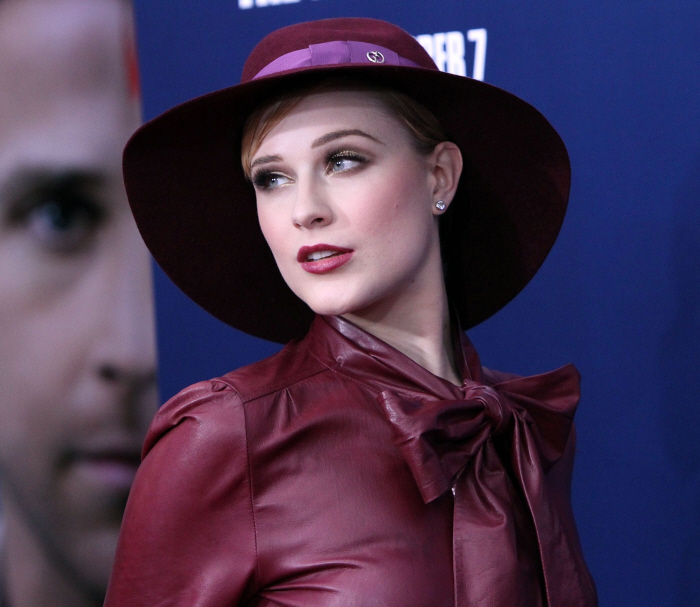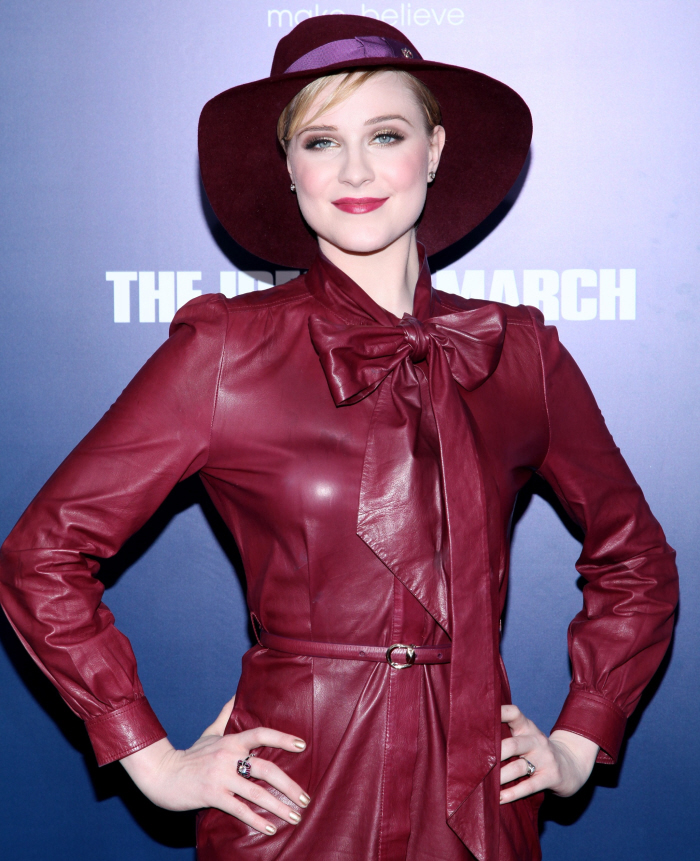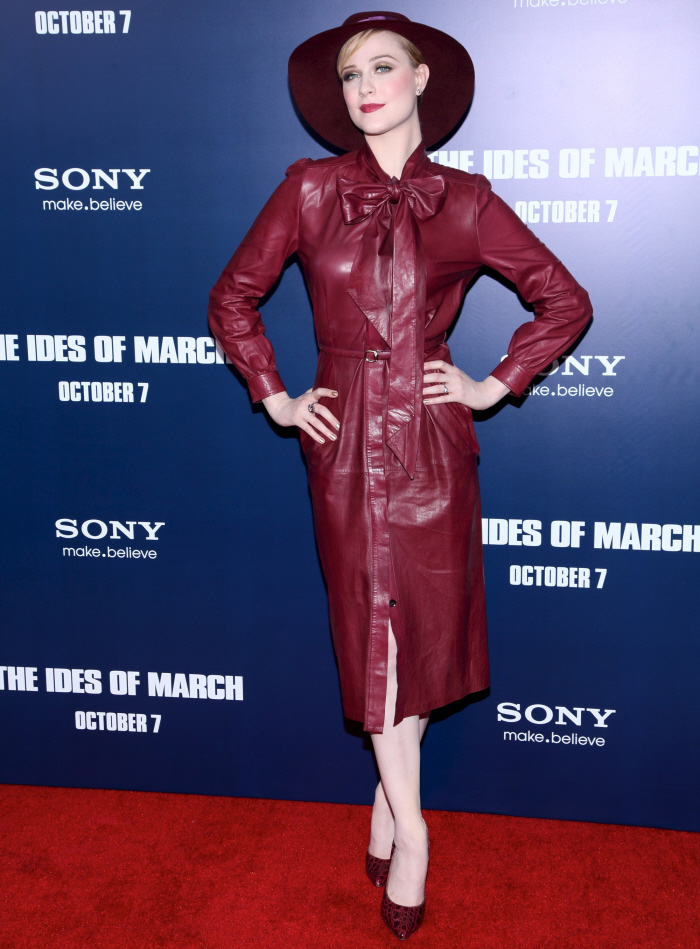 Marisa Tomei in navy (I don't have the designer ID). I like her dress a lot, and I really like it on her. Her style has been faltering throughout this publicity tour, but this looks really great on her.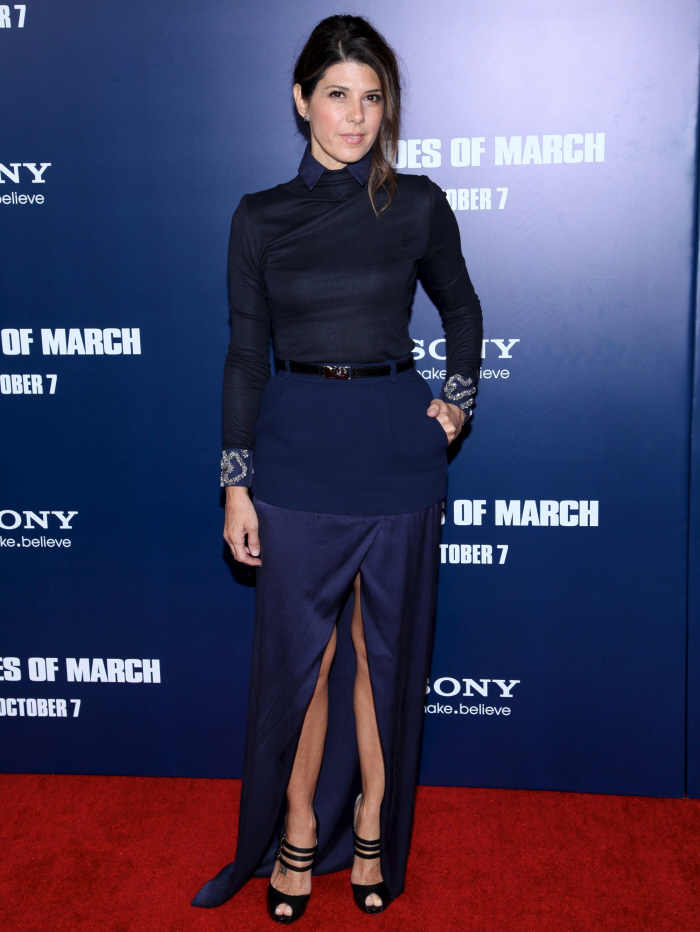 And here's just a touch of Philip Seymour Hoffman. That's his baby-mama/girlfriend Mimi.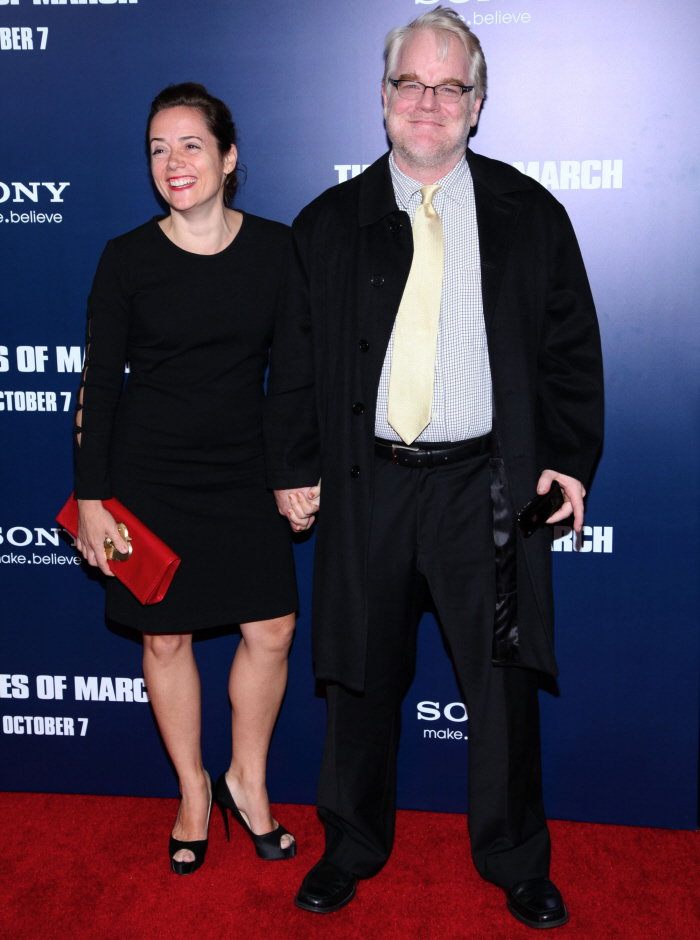 Photos courtesy of WENN.