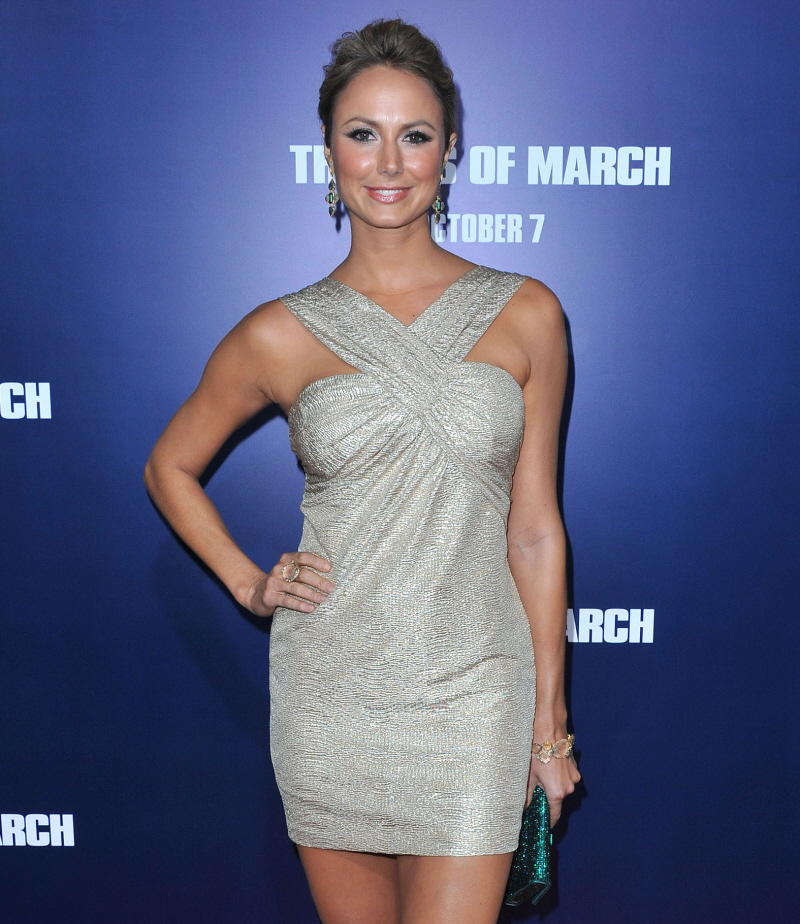 As I keep telling you, Stacy Keibler is CRAZY. I don't remember any of Clooney's previous girls aggressively pushing these kinds of "we're so in love, we're getting married and having a baby" stories so quickly into the relationship. Sure, Elisabetta did it sometimes, and yes, Sarah Larson definitely thought it was going to happen – but that was right before Clooney axed them. So how is Stacy getting away with it? Is it because Clooney has forgotten what it's like to be with an American girl? It is because he's just enjoying the first flush of a new girlfriend and he's not paying attention to how crazy she is? Is it because Stacy has an absurd amount of self-confidence and she just gets away with crap because of it? I don't know. But I know that this story made me roll my eyes harder than Kristen Stewart:
Stacy Keibler has taken the reins in their relationship and George Clooney is putty in her hands, say sources.

"Stacy has taken complete control – she's the boss," revealed a close source. "And George – much to his surprise – likes the role reversal. He had always laid the groundwork by immediately informing girlfriends of his 'won't' list: He won't get married, he won't use his clout to help their career, and he won't have kids."

"But Stacy is a force to be reckoned with. She started off by playing hard to get and blew off George's first requests for a date before relenting. Within weeks of hooking up, George presented her with a key to his Studio City home – something he never offered any other girl."

"But Stacy often passes up spend-the-night invites because she says she prefers sleeping on her own and having her own space. Her arm's length attitude has completely blown George away and turned him into a lovelorn puppy dog trailing after her!"

Stacy is also pressuring Clooney to violate his own commandment and have a baby with her.

"Stacy has made it clear she won't be happy just being his arm candy," disclosed the source. "When they went to Toronto, Stacy didn't cling to George. She held her own with famous folks like Bono, talking about weighty topics including world famine. Meantime, George waited on Stacy hand and foot, refilling her drinks and bringing her food while she socialized with his friends. He's already fallen in love with how self-assured and smart Stacy is, a woman strong enough to stand up to him."
[From The Enquirer, print edition]
I know I said I'd give Stacy a chance, just for the sheer joy of seeing how Clooney handled this one, but I'm just going to say it right now: I can't wait for him to dump her. She's absurd. These stories that she's planting (and trust me, she's planting a lot of these stories) are ridiculous. A former wrestler whose claim to fame is Dancing With the Stars is now some policy-wonk who can hold her own amongst Clooney's assorted friends? Rii-ight. And she's "in charge"…? And she "plays hard to get"? Bitch, please.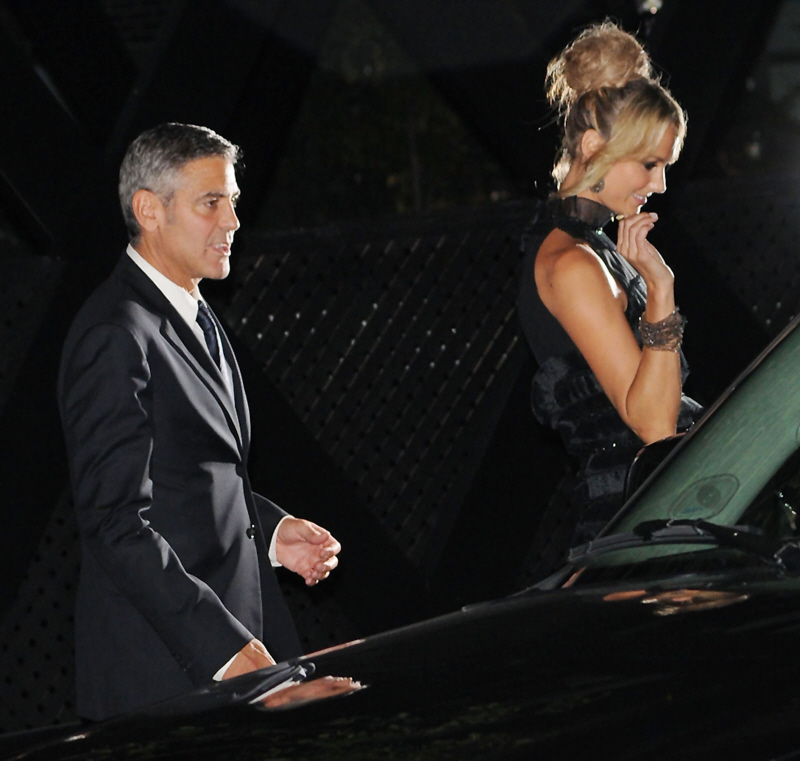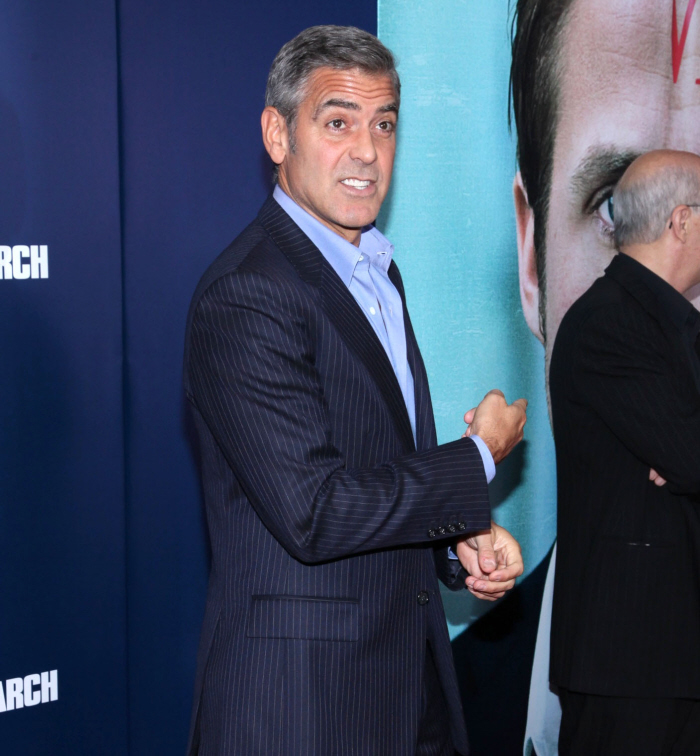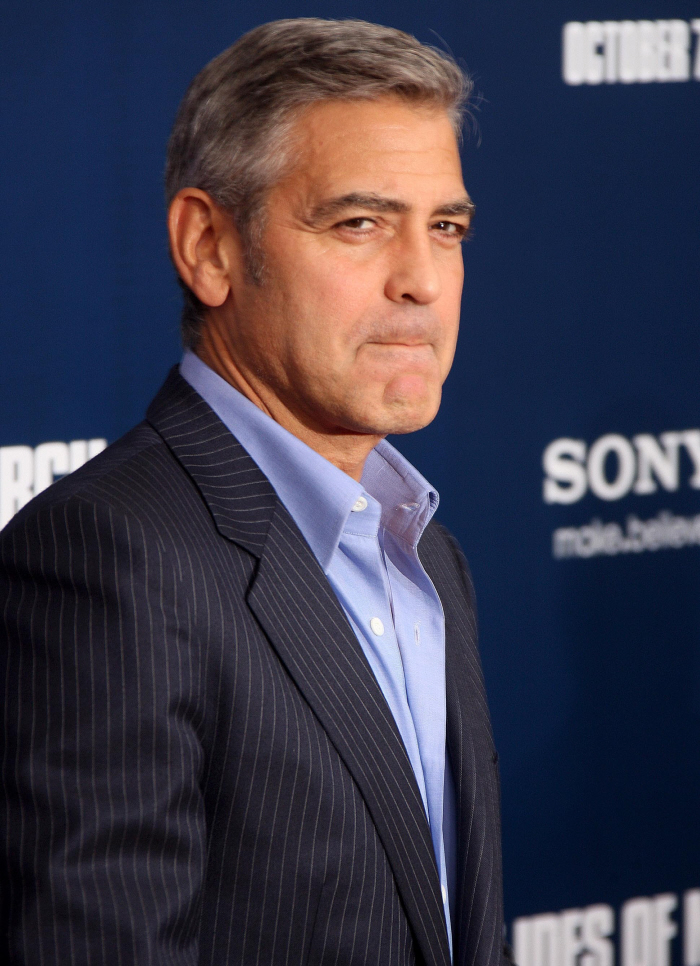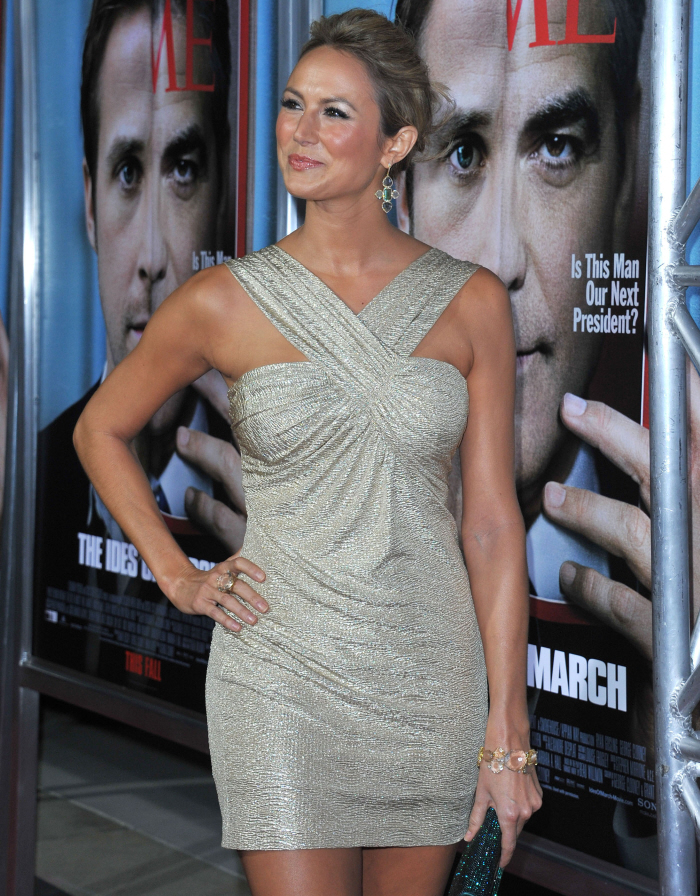 Photos courtesy of WENN.