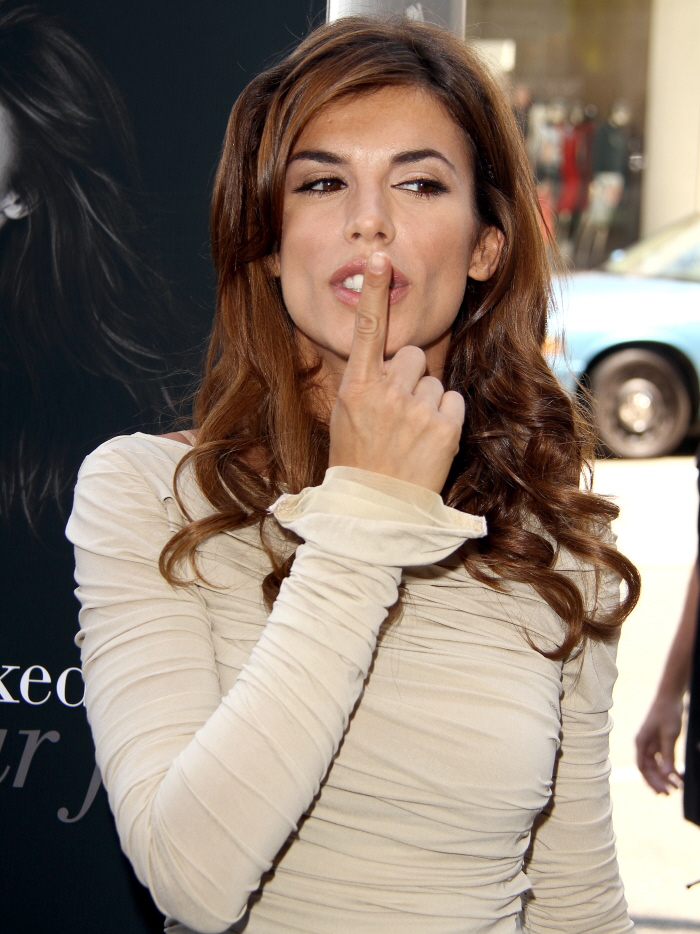 So Elisabetta Canalis got voted off Dancing with The Stars on the second week, followed by another chick who could have just as easily dated George Clooney given his standards, Kristin Cavallari. (Spoilers – oops too late.) In her most recent interview, with In Touch, Elisabetta revealed that she had no real game plan post-DWTS and she may have even hinted that she was ready to return to Italy. She said "I just want to move on… I'm really just doing what I've done for years before — my job, and that's television. I had this opportunity to do my job here in this country." So did she mean that the opportunity had passed and that she was moving back to Italy? She may have just screwed up the tense or something. (No real offense to her English as I've had to speak another language out of necessity and it's a bitch.)
Elisabetta may have been vague about her plans, but somehow she hatched a classic famewhore move – a date at a Hollywood hot spot! Only she didn't score an A or B-lister, she was spotted out with a guy who got killed off "True Blood" two seasons ago, Mehcad Brooks. That's ok, Mehcad makes up in hotness what he lacks in fame. My estimation of him has lowered considerably now that I know he went out with Elisabetta, though. Here's more:
Mehcad Brooks might be the next George Clooney … maybe … because the "True Blood" star had a romantic dinner with Clooney's ex Elisabetta Canalis this week … and TMZ has the video to prove it!

The two dined at STK steakhouse in L.A. — and after what seems like a date, they BOTH left in Mehcad's SUV.
[From TMZ]
TMZ has video of these two getting Mehcad's car from the valet and when the paparazzi asked how they met he's all "we didn't meet, I don't know what you're talking about." He smiles and seems happy enough for the attention, though. I guess he's starring on USA's "Necessary Roughness" now, so he has another steady gig on television. Maybe he could find some work for Elisabetta! We know how much she wants to be an actress despite lacking even a sliver of talent.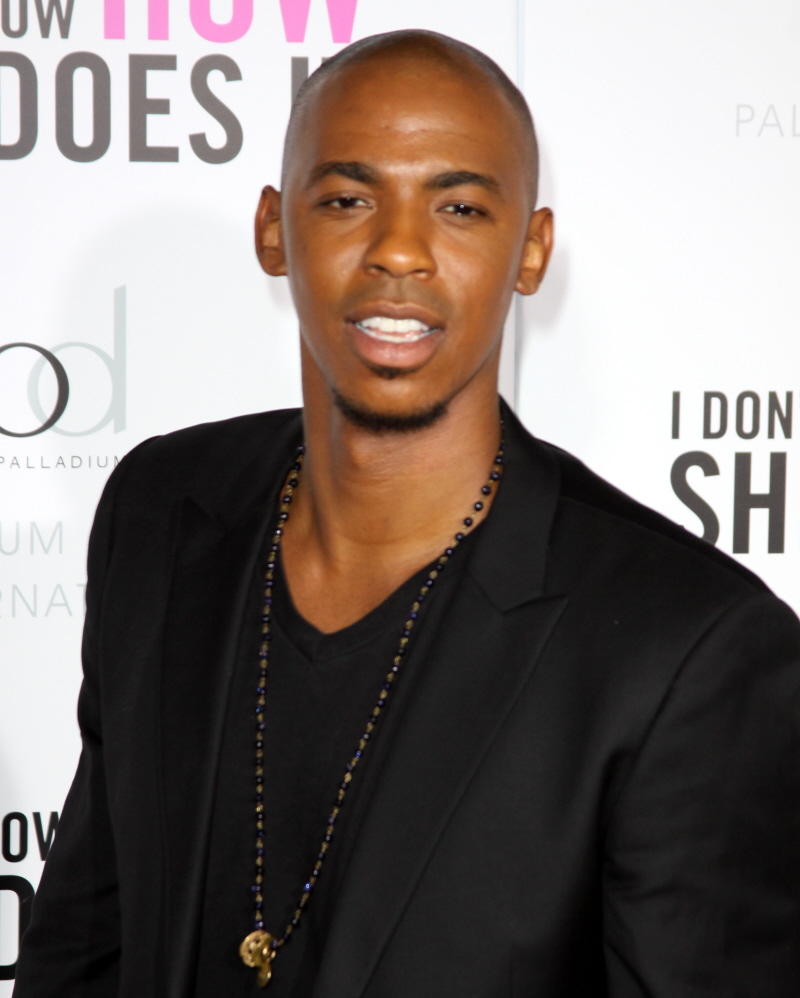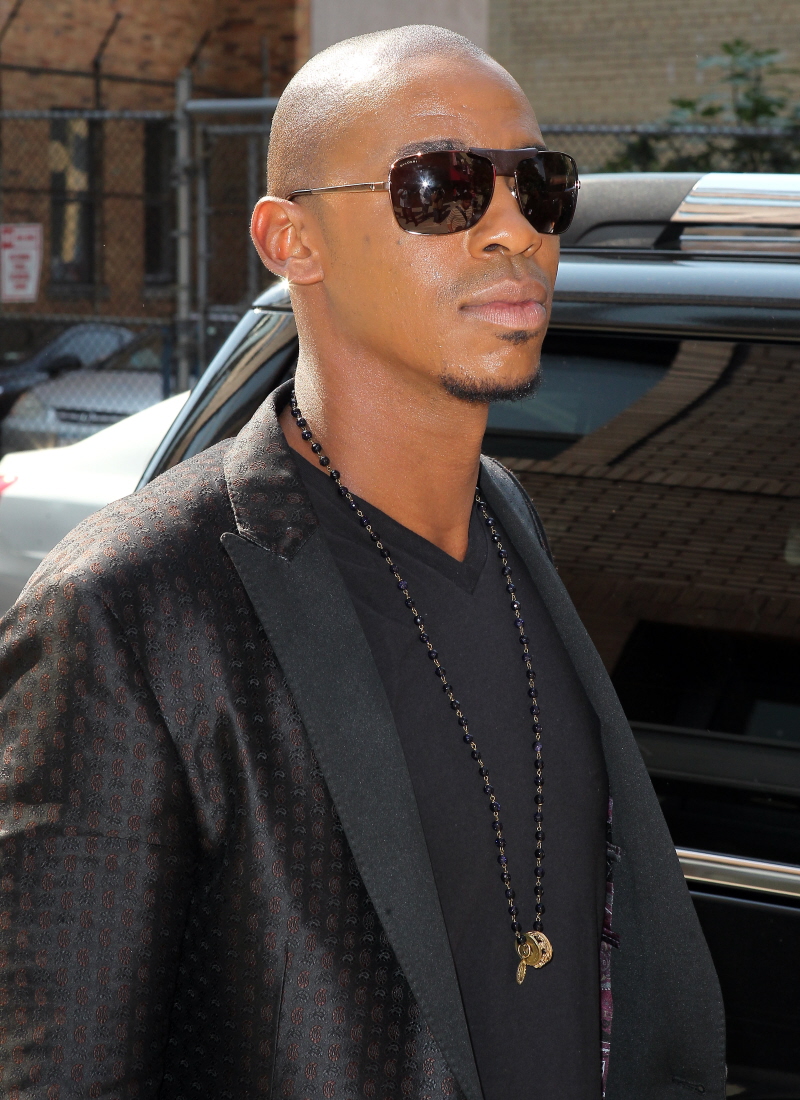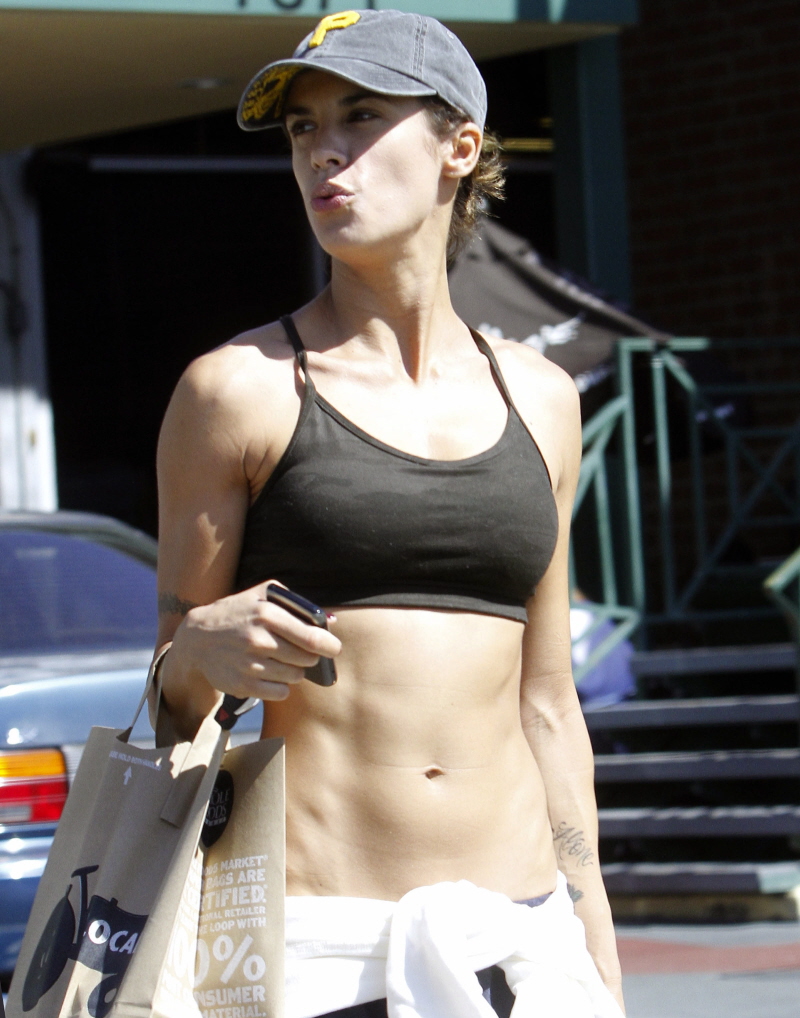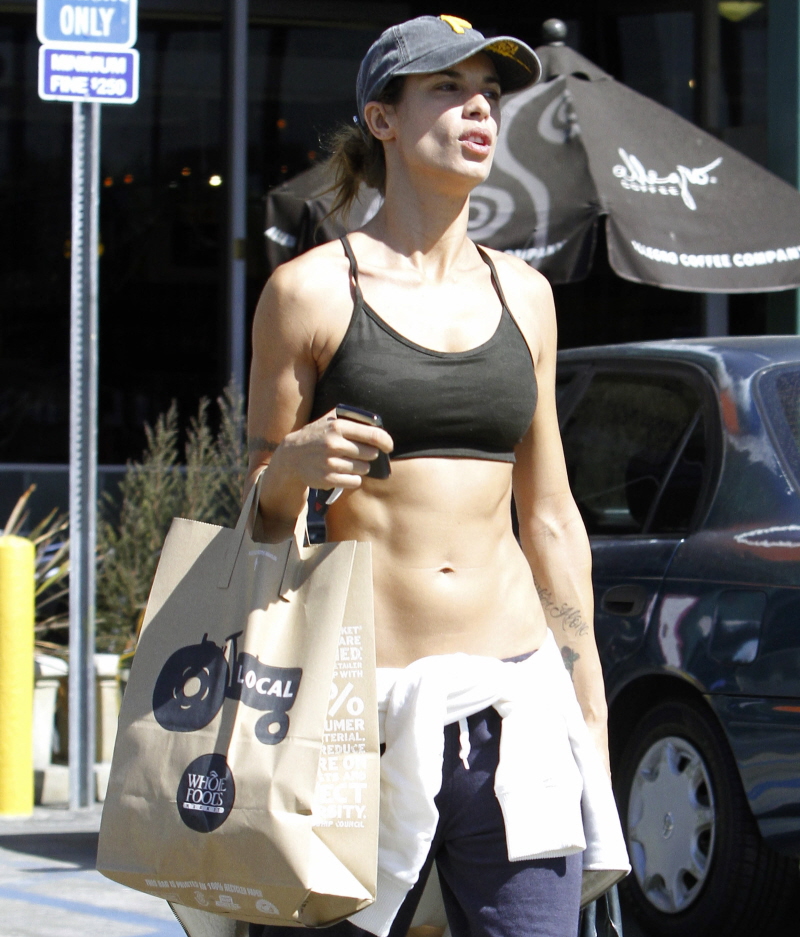 Photos courtesy of Fame.