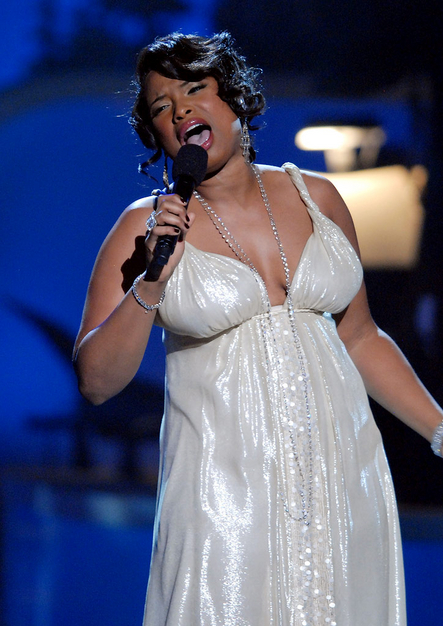 The horrifying loss suffered by American Idol contestant-turned-Oscar winner Jennifer Hudson is in the thoughts of her former co-stars. Both Simon Cowell and Paula Abdul have sent her messages of support, as has one of her fellow contestants, Jon Peter Lewis.
Paula Abdul remains firmly rooted in Jennifer Hudson's corner, now so more than ever.
"This is a horrific tragedy, and my thoughts and prayers go out to Jennifer and her entire family," the American Idol judge, who has also reached out to the Idol contestant turned Oscar winner personally, said Monday in light of the slayings of Hudson's mother, brother and nephew.

"The time I had to get to know Jennifer and forge a wonderful friendship with her while she was on Idol was very special to me, and I personally can't imagine a greater loss for any family."

Speaking to Extra from London, Simon Cowell said, "I was horrified when I heard the news. This is an appalling tragedy. My thoughts right now are with Jennifer, and her family."

Hudson had multiple engagements lined up this week to promote her new album and her latest film, The Secret Life of Bees—all of which were immediately canceled Friday as her family tragedy unfolded.

Meanwhile, the Dreamgirls stage has also gone dark under these nightmarish circumstances.

Out of respect for Hudson, who won an Oscar last year for her portrayal of ousted girl-group singer Effie White in the 2006 film adaptation of the Tony-winning musical, casting for the show's upcoming national tour has been postponed.
"Our prayers and thoughts are with Ms. Hudson and her family at this tragic time," producer John Breglio said Monday. "Due to this horrific tragedy, we feel this is not the time for a talent search for a role that is so closely connected with Ms. Hudson."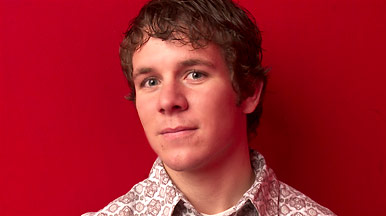 Upon learning of the tragic deaths on Friday of Jennifer Hudson's mother and brother, fellow season 3 American Idol contestant Jon Peter Lewis tells PEOPLE, "I am so bereft of words, just how shocking this is … how senseless and heartbreaking. My prayers are with Jennifer."

Lewis and Hudson became friends during the 2004 competition when both advanced to the top 12. They later traveled the country on the American Idol summer tour.

"She was living her dream. For her to have gone on (from Idol) to be in so many wonderful movies and to have gotten an Oscar and to have a strong record out, and she recently got engaged – she had the whole world before her. Before yesterday everything was fine," says Lewis, who has kept in touch with Hudson via email and texting.

Lewis believes that because "Jennifer is a strong believer in God, in the times ahead the best thing for her is to rely upon him to get her through this."

And, he adds, she should remember that her friends are there for her.

"There's a road in front of her that she's got to take and that will be difficult. The only thing I could and would say to her is that the turbulent times are here and I'm with her," says Lewis. "As long as she knows we love her and we're with her. I'm thinking about her and that's all you can do."
It sounds like Jennifer has a lot of friends in her corner right now, which is good- she will need them as she gets through this senseless tragedy. For now, it appears that the actress/singer, who was about to release her first solo CD, has put her career on hold to support her family. I just hope someone is supporting her, too.