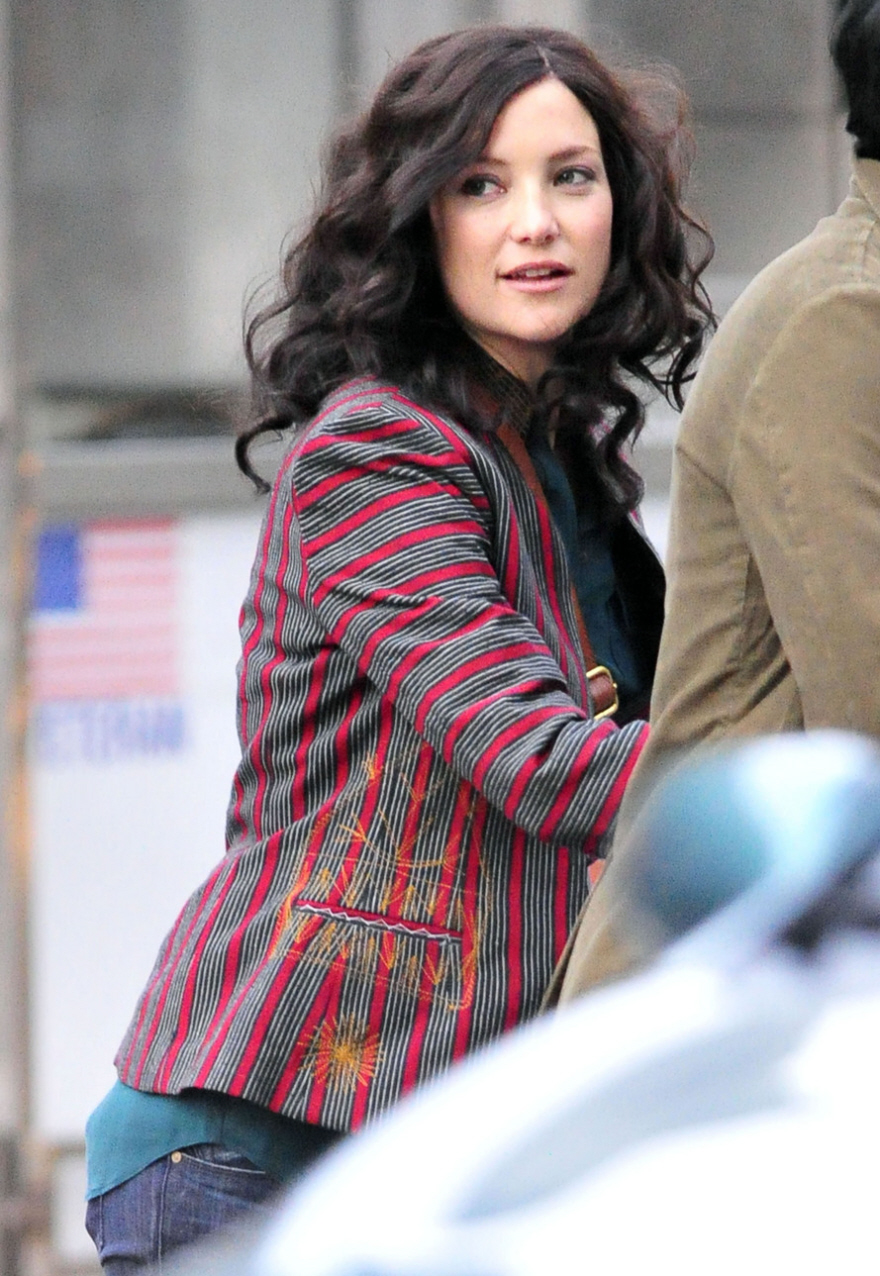 If this isn't one of the most awful wigs I've ever seen. Surely this isn't Kate Hudson's real hair, right? Because this junk is busted. I think Kate has done shades of brunette before, although I honestly can't recall any big Kate-as-a-brunette style moment. She's spent almost all of her career as a blonde. And now we see why, and it's not just the stiff-looking, budget wiglet. Kate looks so much better as a blonde. Maybe it's just this shade of brown? It's too dark.
Anyway, these are photos of Kate filming The Reluctant Fundamentalist yesterday in NYC. Kate just gave birth to little Bingham Bellamy in July, and it looks like her figure bounced back pretty quickly too. She had a much easier time with this pregnancy than with her first one. Anyway, this film is directed by Mira Nair and it's about… a Pakistani man who lives in America and begins to feel hatred and disgust for America. You can read a summary of the book here. Some say Kate is playing the narrator's girlfriend/fiancée. Serious stuff for Kate… and the busted wig isn't inspiring confidence that she's bringing weight to the subject matter.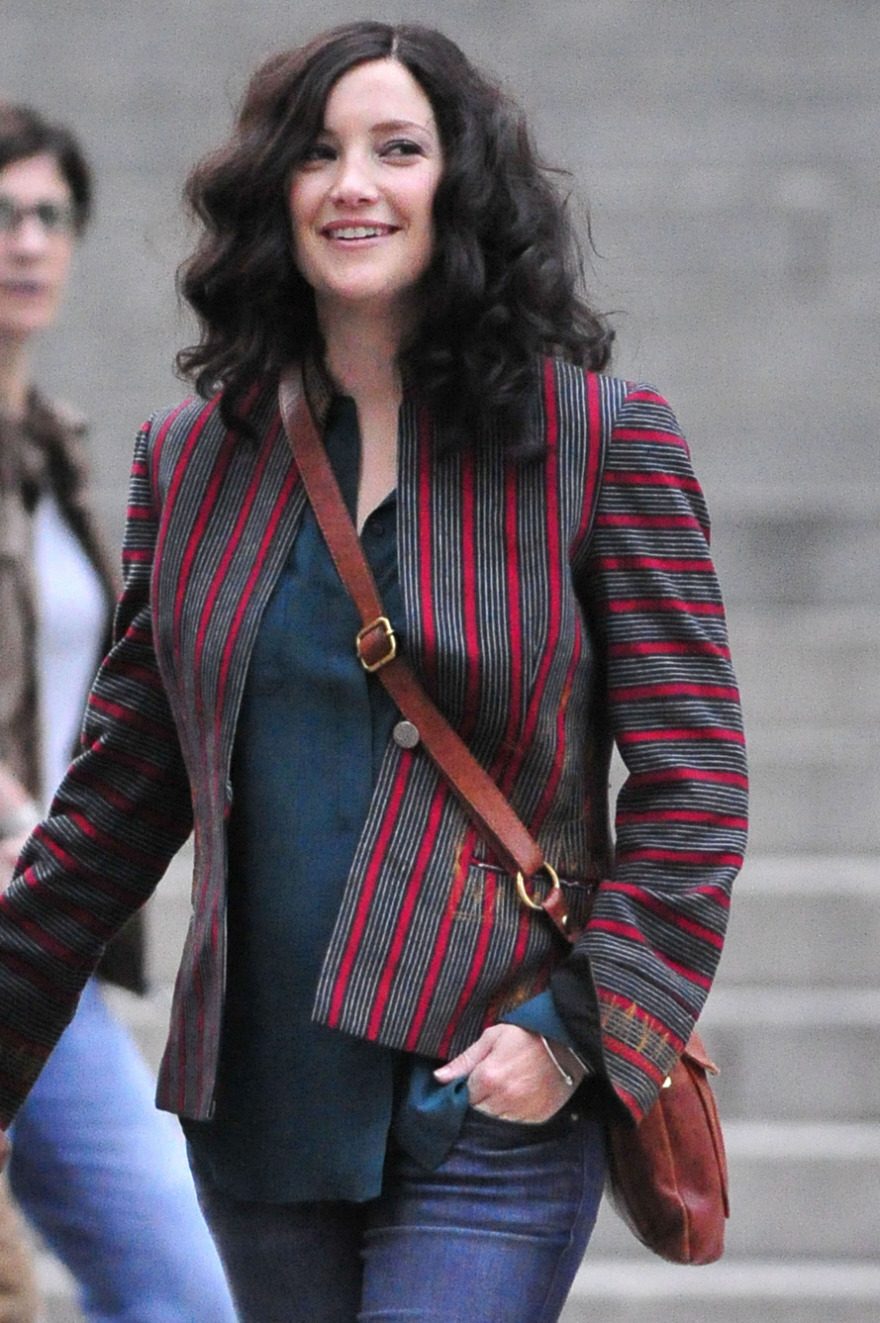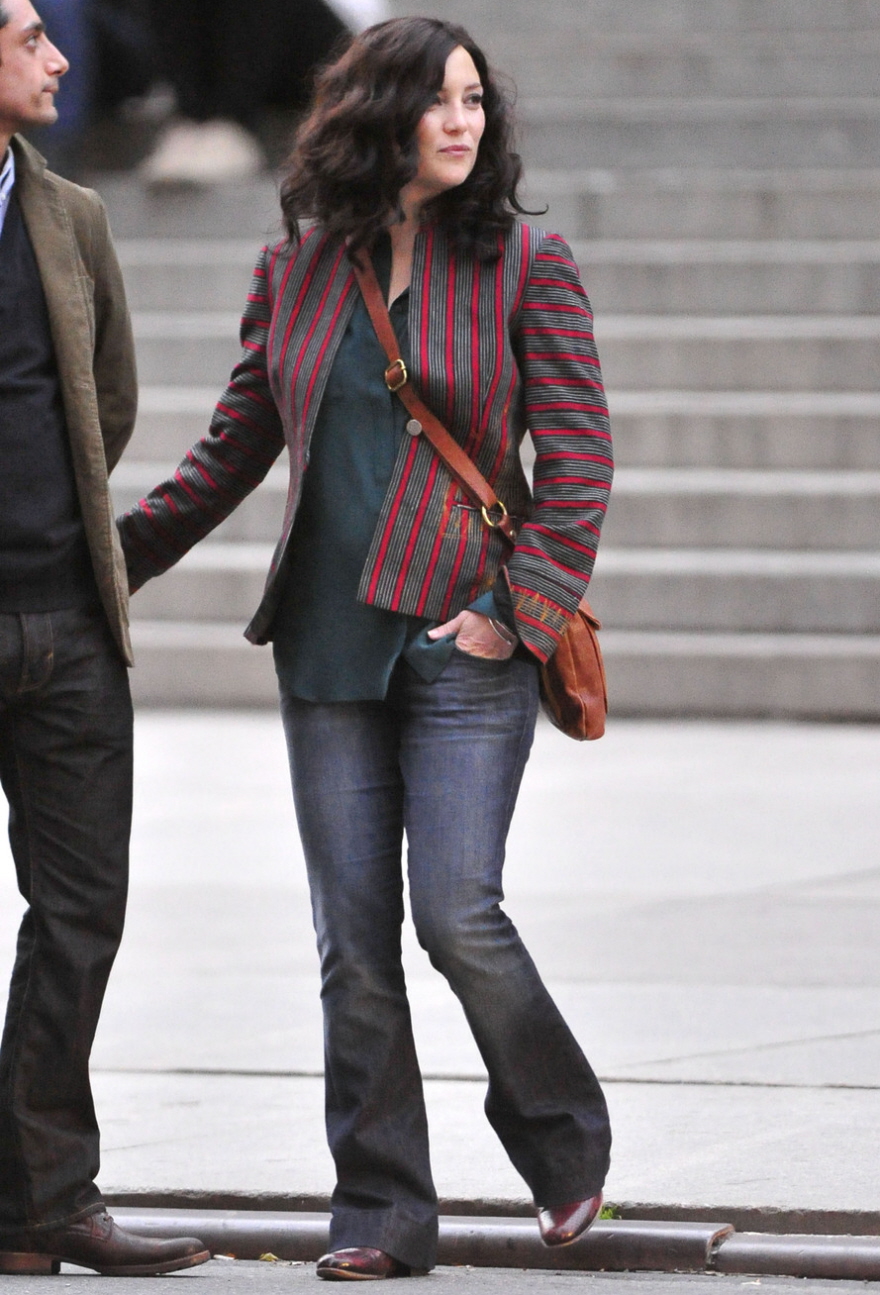 Photos courtesy of Pacific Coast News.