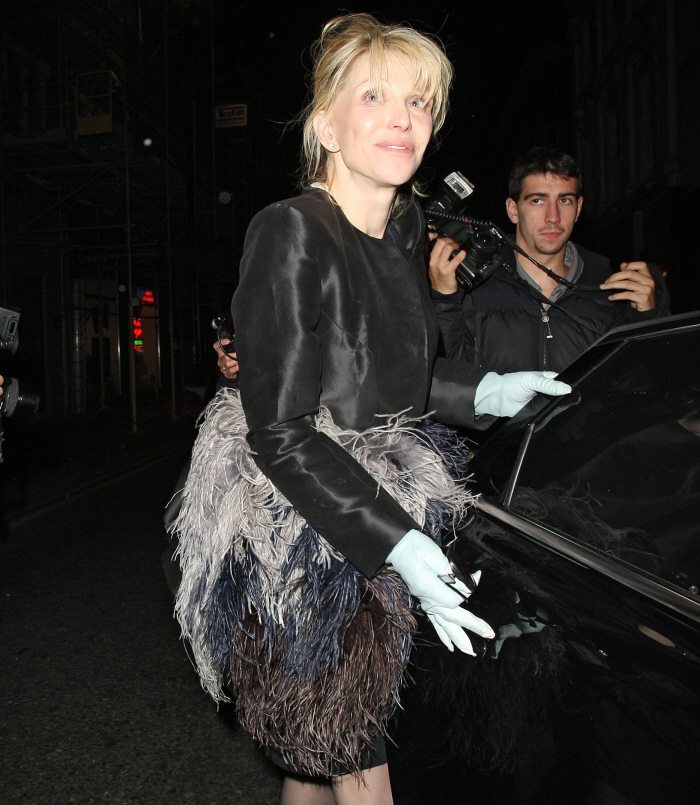 Here are some new photos of Courtney Love leaving The Groucho Club in London last night. Is she molting? She looks like she's molting. MOLT. Sorry, I love that word and I so rarely get to use it. Anyway, remember how we talked about Courtney Love's Vanity Fair interview (excerpts) last week? Well, my copy of VF came Tuesday, and that night, I curled up to read the whole magazine cover-to-cover, which is one of my favorite monthly rituals. I was enjoying all of the financial coverage (the article about municipal bonds and California's financial crisis is especially good) when I came upon the Courtney piece. I began reading, and I had to put the magazine down after two minutes because Courtney was pissing me off so much. In the beginning of the piece, she's going on and on about how she's going to become "Lady Love" by finding some English nobleman to marry. The crazy bitch carries around a copy of Debrett's Peerage and she's actively trying to attach herself to someone rich and titled. She seriously thinks this is going to happen for her.
In other "Why is she still talking?" news, Courtney talked about the first time she and Kurt Cobain boned:
In the soon-to-be released book, "I Want My MTV: The Uncensored Story of the Music Video Revolution," authors Craig Marks and Rob Tannenbaum, interviewed more than 400 people to rediscover the "golden age" of music videos made from 1981 to 1992.

In an except from the book, printed by New York magazine about the behind-the-scenes of Nirvana's first video for "Smells Like Teen Spirit," singer Courtney Love recalled the first time she and late husband, Kurt Cobain slept together.

"The first time Kurt and I slept together was at a Days Inn in Chicago," she explained. "We were having our first post coital moment, and we're watching MTV and the video [Smells Like Teen Spirit] came on. I pulled away from him, because it was his video, his moment, he was the king of the f**king world, and he put his arm around me and pulled me closer. Which was symbolic, like, 'I'm letting you into my life.' That really endeared him to me."

The singer confessed the next time she saw the video with Kurt was at the Omni Northstar Hotel in Minneapolis.

"I'd flown there to f**k Billy Corgan, who still had lots of hair. I didn't even know Nirvana were playing that night," Courtney explained. "Kurt and I wound up at the Northstar, and our daughter, Frances, was basically made that night."

Love and Cobain were married in Hawaii on February 24, 1992 and welcomed their daughter Frances Bean, on August 18th.
[From Huffington Post]
Seriously, who didn't Courtney Love bone in those days? She slept with Kurt, Billy Corgan, Gavin Rossdale… didn't she also do Trent Reznor? She probably did some of the dudes in Pearl Jam and Soundgarden too. Maybe she made her way through Alice in Chains as well. The way Courtney has been talking about Kurt recently (like, over the past year) has made me come to the late-to-the-party realization that Kurt was simply a weaker personality who allowed a stronger personality (Courtney) to dominate him. Weird.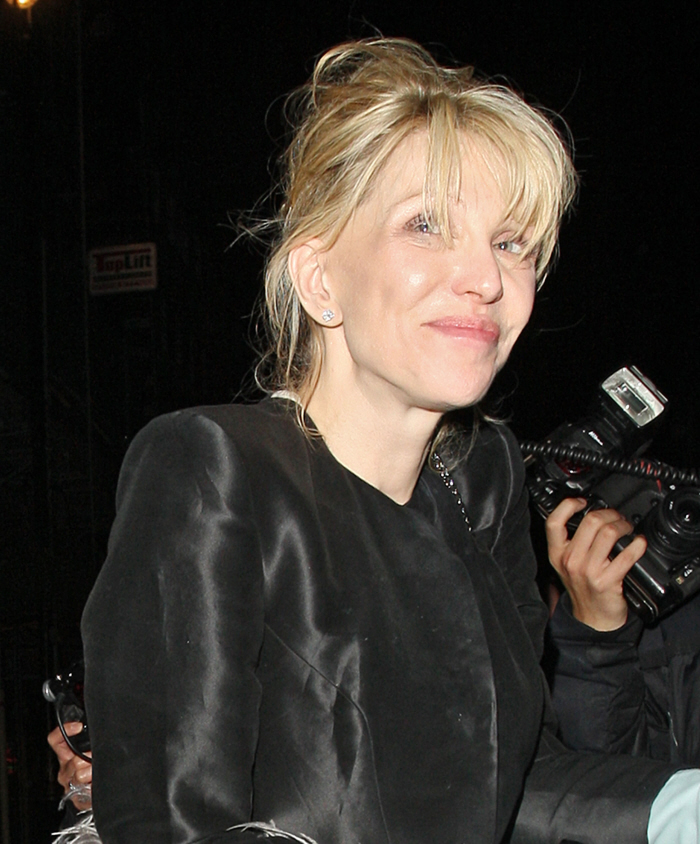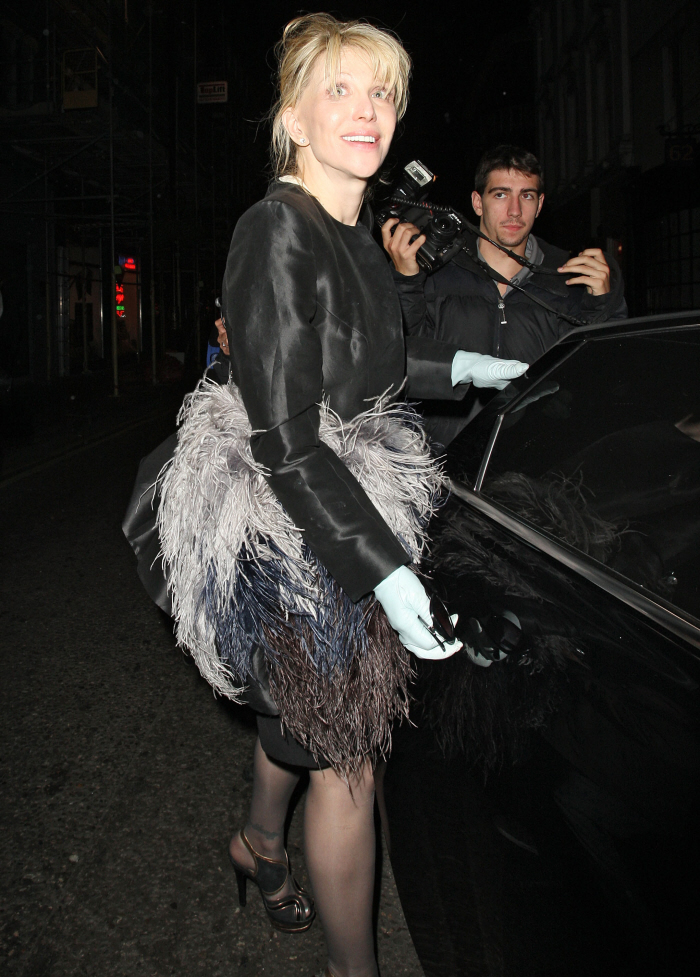 Photos courtesy of WENN.