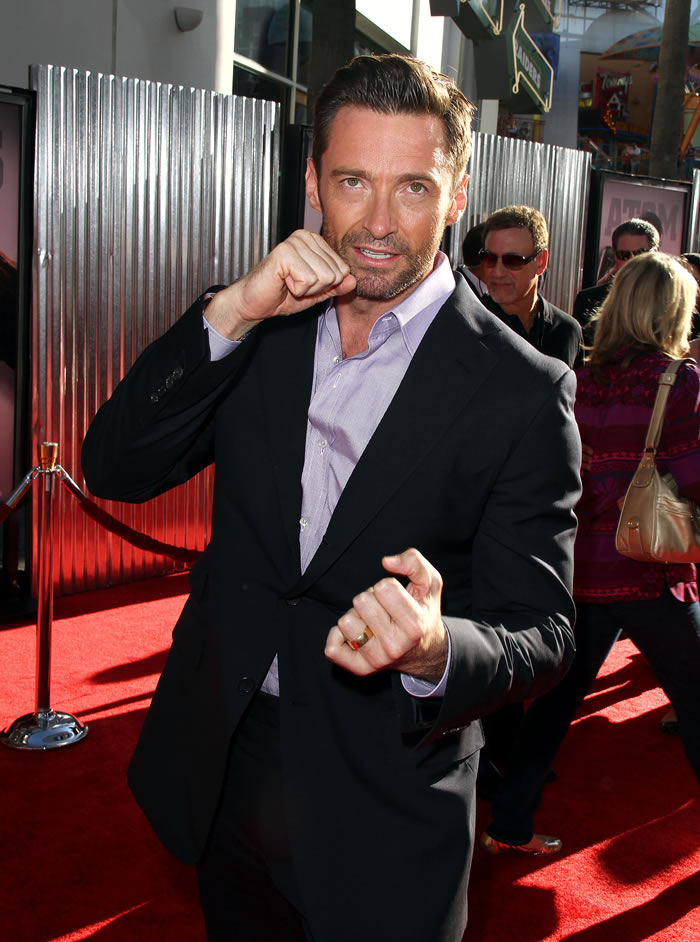 Hugh Jackman is still doing the publicity rounds for Real Steel, which debuted at #1 last weekend at the domestic box office with a $27 million box-office take. This movie tour has taken an interesting turn for the worse, however, and it's a damn good thing that Jackman is the self-deprecating type, for he's admitted that his early stage work was plagued by certain embarrassing difficulties; that is, he nearly wet his pants onstage:
"The first show I ever did, singing and dancing, was Beauty and the Beast. I was playing Gaston," Jackman, 42, tells Rachael Ray in an interview airing Friday. "Gaston has red tights, knee high boots, and it's very physical. I had headaches everyday for two months. I went to an astropath [psychic] and he said 'Well, you're dehydrated.' So of course [following his advice] I had four liters of water," says Jackman of his 1996 theater days in Melbourne, Australia.

"I go down to the stage, getting ready for my first number … and I'm like I really need to go again. [The routine is] the most cardiovascular song I've ever done: literally I'm picking up Belle and as I pick her up, I stopped singing and right in that moment I realized the muscles you need to release in order to sing are the ones you do not want to release if you need to go," the actor tells Ray.

Urinating on stage in front of the audience, Jackman says he had to forgo the number in order to relieve himself.

"I'm carrying her [over one shoulder] not singing, and she's going 'What's going on? What's going on?' So finally, it's embarrassing at this point. I've not sung an entire verse."
[From Us Magazine]
At least he admits it, right? He's not alone either, and there's nothing quite like bringing awareness to the such widely-spread issues, but more on that later. For the moment, I'd like to bring your attention to the fact that, according to Jackman, Robert Pattinson is a very disinterested flight passenger. In addition, Sparkles is also very game for Japanese karaoke: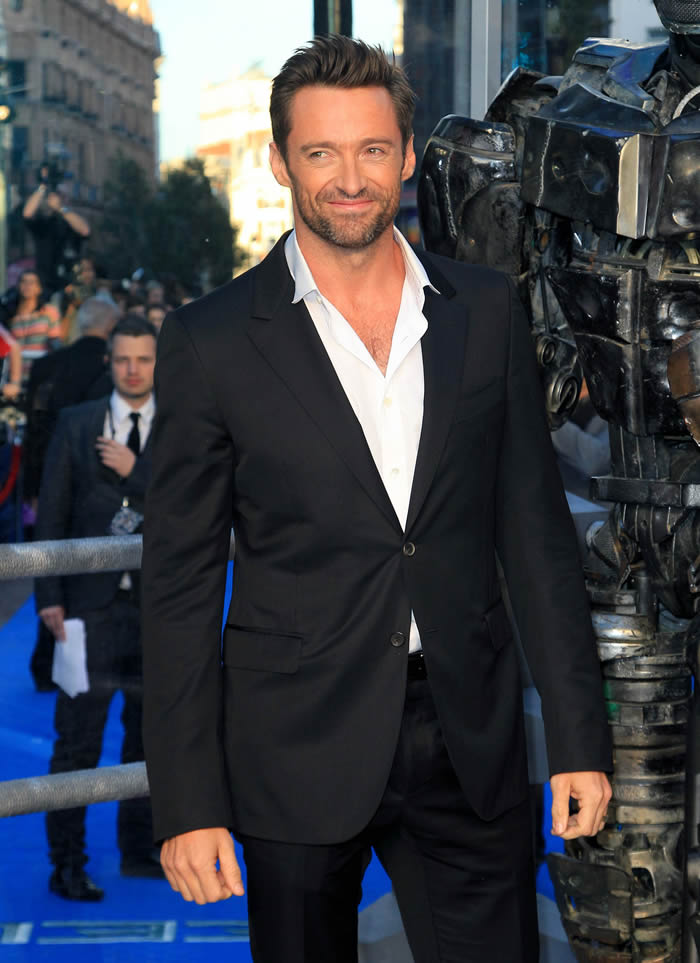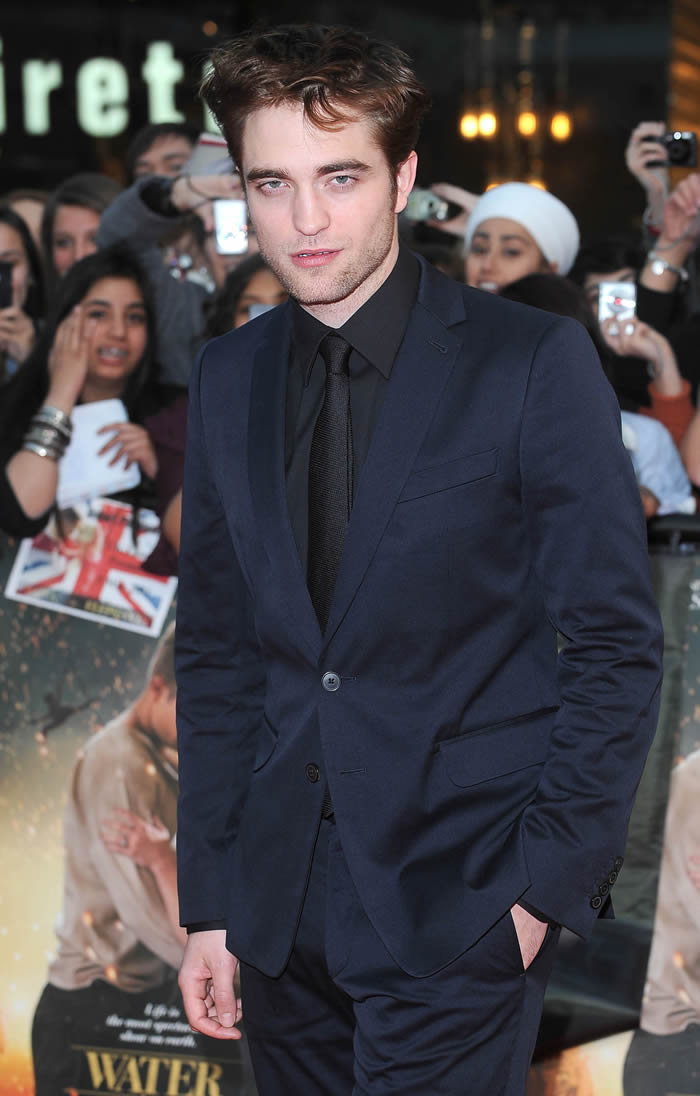 Back in 2009, there was a report that Hugh Jackman and Robert Pattinson hung out at a karaoke bar in Japan together. Now, more than two years later, MTV News heard the tale straight from Jackman himself, who stopped by our offices to chat about Real Steel.

"I actually did karaoke with Rob. That's random, isn't it? We were on our way to Japan, and he was promoting [Twilight] and I didn't talk to him at all on the flight, because he's this really tall guy with a hood over his head literally, and every time I'd go to the bathroom, I'd be like, 'Man, that guy takes some serious sleeping pills,' because this was him [slumps over] the whole time."

But the twosome quickly went from strangers on a plane to friends at a bar. "When he got out, I was like, 'Hey, man,' and Baz Luhrmann was also on the flight because we were promoting Australia. So we went out to this Japanese karaoke bar, and we invited Rob, and he came. And it was so much fun. Man, he's got a voice. Really soulful."

Jackman expanded a bit on the night's debauchery, revealing what really goes on at a Japanese karaoke bar, for the uninitiated.

"The first thing you do is you get inside this room, the doors are closed, and there's, like, eight of you. So it feels a little weird. And then all of a sudden, they open, and they bring in these boxes, which are basically [full of] dress-up [clothes], and it's all girls' clothes. I was a schoolgirl, Baz got dressed up, and Rob did not. He was too cool for school."
[From MTV]
I can totally believe that Rob was too cool to get properly dressed up for karaoke, but it's also interesting to note that he did get all dolled up in clown drag for one scene of Water for Elephants, complete with Sparkles nipples. Ugh. I just grossed myself out with the memory.
At any rate, I'd like to emphasize that Hugh's story of semi-public urinary troubles will resonate with his already substantial female fanbase. After all, most women who have borne a child will realize that the bladder gets pretty knocked around in the process, so subsequent precautions are a necessity. Also, I will never look at Jackman beach play (i.e., watersports) pictures the same way in the future…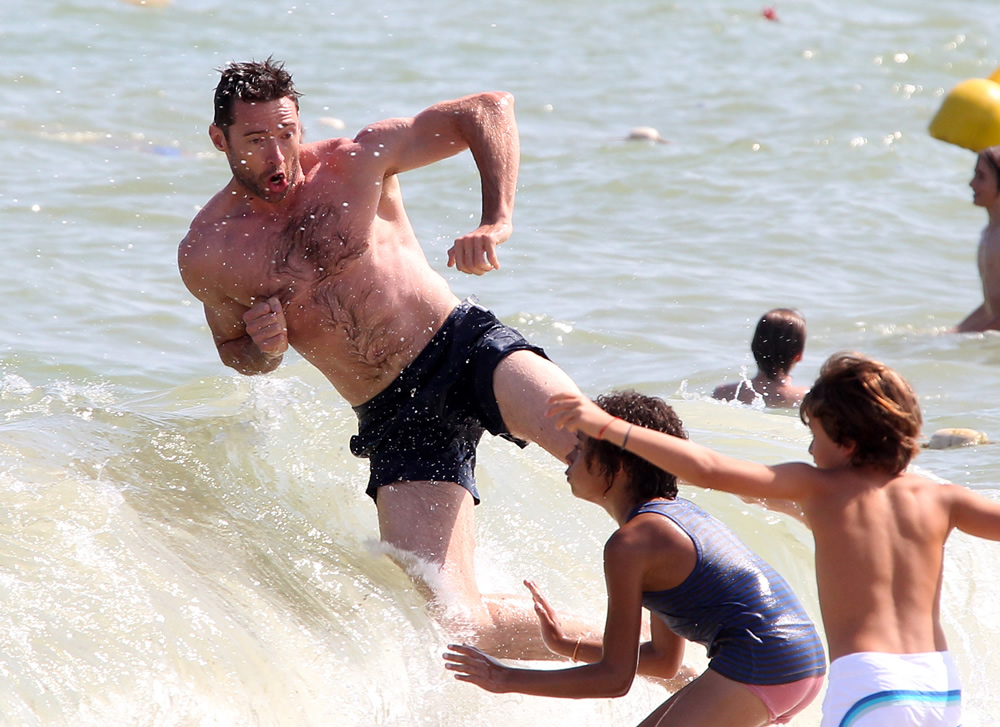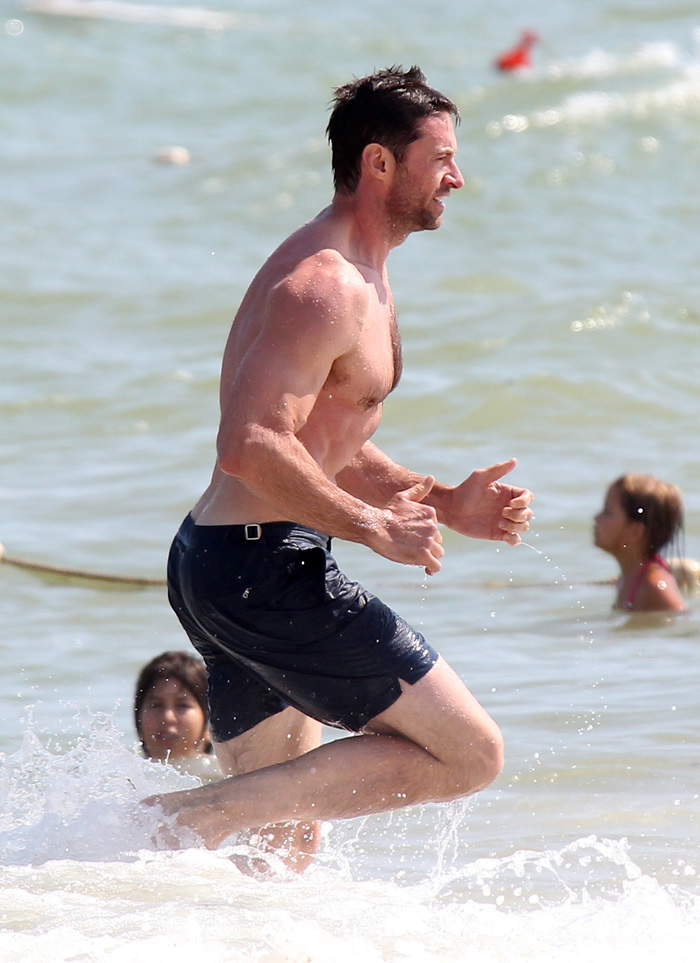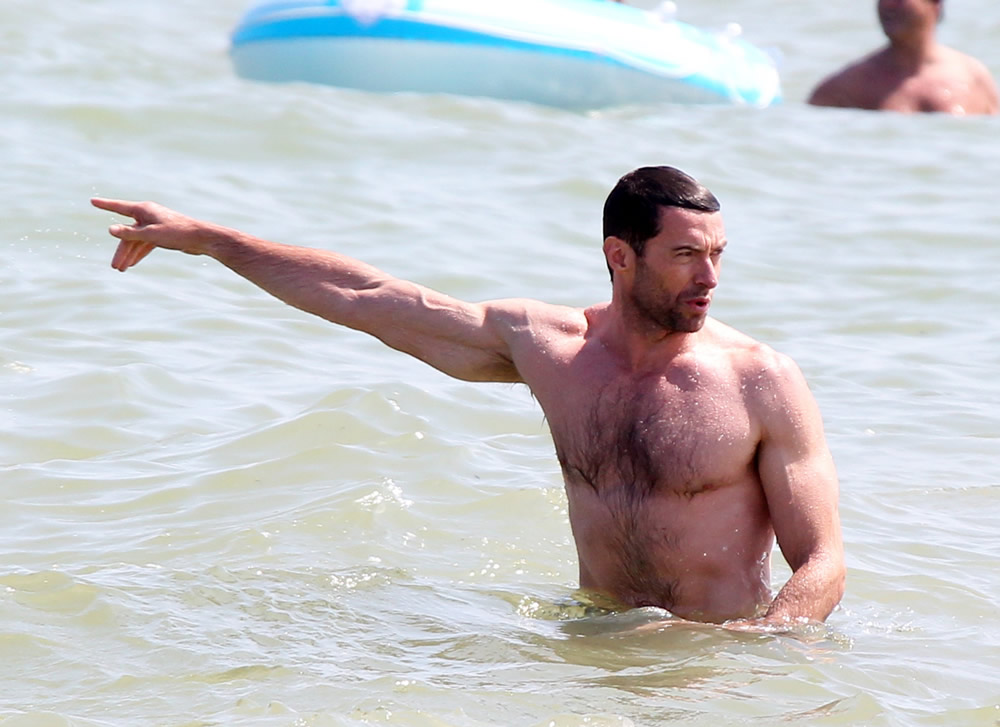 Photos courtesy of Fame