These are some new photos of Taylor Swift launching her new perfume at Macy's NYC. The perfume is called "Wonderstruck" and I'm sure it smells like a mixture of coffee after apple-picking, the sweat of glitter-ponies and the damp skin after a good cuddlefesting session. No, I won't make fun! That was too harsh, especially because Swifty just did something really awesome – she donated 6000 books to the Reading, Pennsylvania public libraries. I mean… come on, that's one of the coolest things I've ever heard. That's not just writing a check or showing up at some dinner (although both of those things are great) – Swifty actually did her research and gave a thoughtful donation through Scholastic Books:
Eleven-year-old Emily Rankin has looked up to Taylor Swift as long as she can remember, back to the days when the country music superstar was performing at local fairs. But now Rankin thinks even more of the Wyomissing native, thanks to her big donation to the Reading Public Library.

Swift donated 6,000 books to the library, which has divided them equally among its main, northeast, northwest and southeast branches.

The books are worth $68,000, and will be available for patrons to borrow beginning Saturday. In six months, the books will be available for inter-library loans throughout Berks County.

Rankin of Shillington was in the children's department of the main branch in downtown Reading when the books there were unveiled Thursday, picking out a few novels she plans to read.

"I think it's amazing she did this for her community," Rankin said of Swift.

Library officials agree.

They learned of the donation in March during a call from Scholastic Books. They picked the books they wanted from the publisher: five copies each of 500 titles. Two copies of each title will be placed on the shelves, two others will be given as prizes and incentives for young patrons and the fifth will be kept in reserve.

The books include fiction and nonfiction for children and teens, and picture books for younger patrons, among others.

Not only will they give youngsters more books to choose from, but with Swift's popularity, they will motivate more children and teens to read, said Bronwen Gamble, library assistant director.

The library placed a white star on the spine of the donated books to recognize Swift's star status, and also placed a sticker inside recognizing that she purchased them.

"She adds the coolness factor to reading," Gamble said.

Library Director Frank Kasprowicz said the donation is the largest made to the library in recent years.

Swift is on tour and did not attend the unveiling.

Her representatives told Reading library officials that she decided to help three U.S. libraries that were struggling to remain open, and picked Reading as one of them.

Kasprowicz hopes the gift motivates the community to increase its donations to the library, which has suffered from state and city funding cuts in recent years, and in 2009 almost had to close all but its main branch.

"We need this same kind of support and generosity from people and organizations closer to home," he said. "We hope that our patrons and other members of Reading and Berks County will follow her lead and take up our cause."
[From The Reading Eagle]
I really can't even describe how awesome I think this is, and the librarian is right, it does encourage kids to read. I've always been a reader – my parents were both huge readers growing up, and so I learned it from watching them. Not all kids have parents who read for pleasure, though, and I worry about the younger generations with their text-speak and their lack of concentration. It's nice that Taylor is out there, representing and promoting books and libraries and reading. So… I'm giving her a pass for a month. Swifty, if you want to start boning John Mayer again, here's your chance! I won't yell at you. Have at it.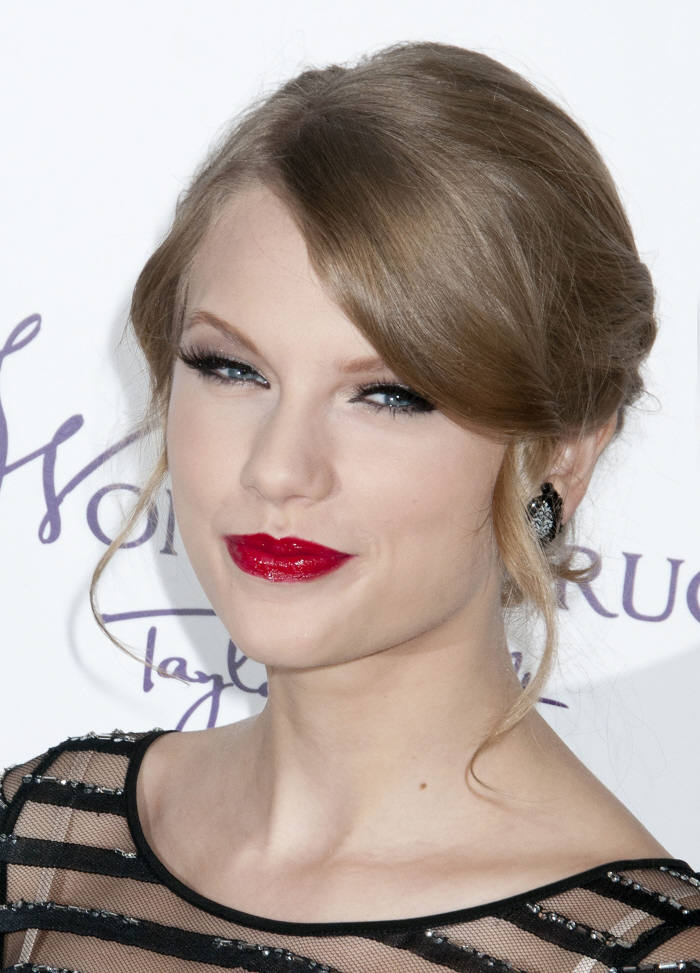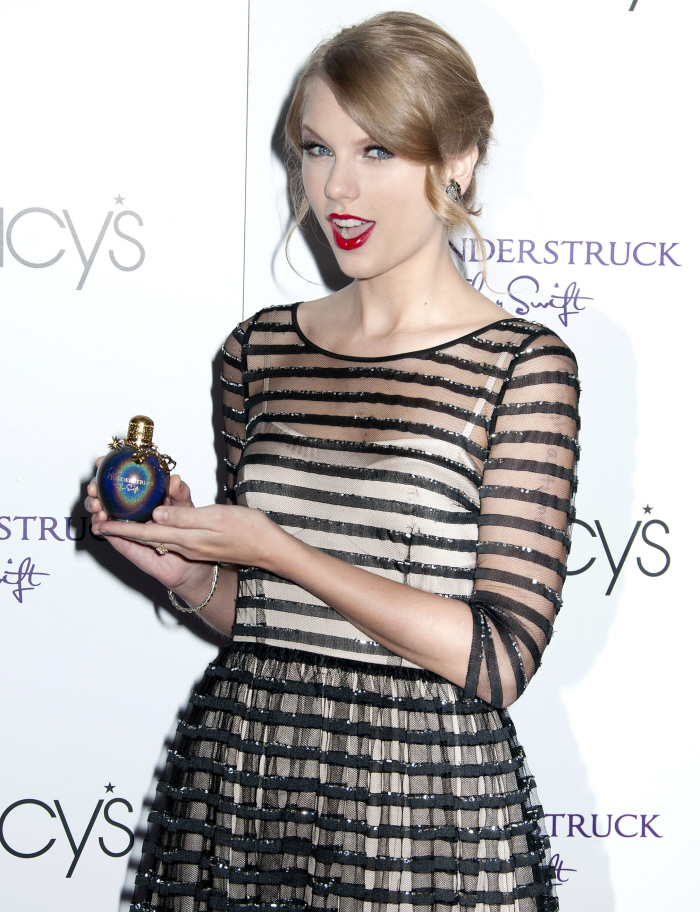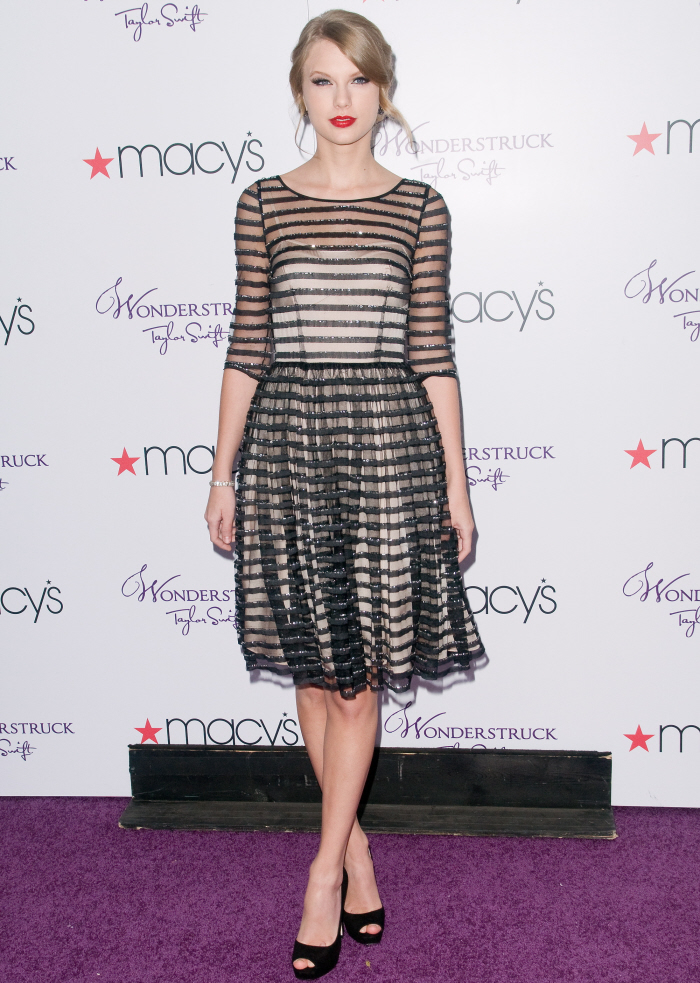 Photos courtesy of WENN.