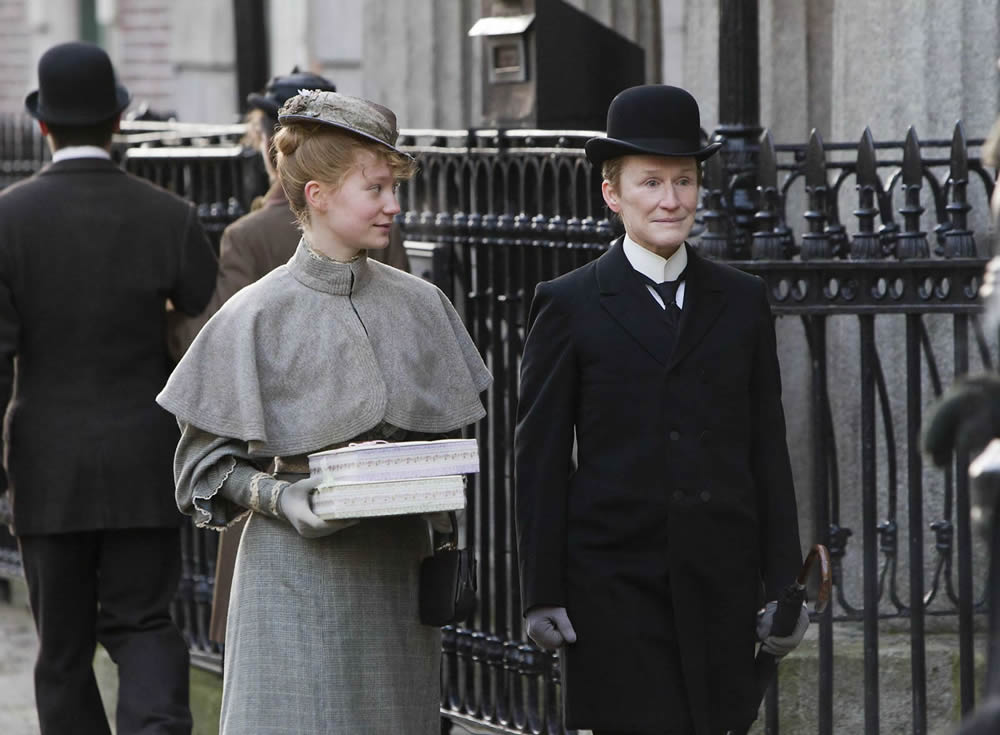 There's a new trailer for Albert Nobbs, in which Glenn Close plays the titular character, who grew up as the illegitimate daughter of a maid in 19th century Ireland. As an adult, she disguises herself in male attire to get work as a hotel butler. For her performance, Glenn is already getting some (and possibly overdue) Oscar buzz; of course, she'll likely face stiff competition from the likes of Tilda Swinton (We Need to Talk About Kevin) and Elizabeth Olsen (Martha Marcy May Marlene). The movie also stars Aaron Johnson and Mia Wasikowska, who replaced Orlando Bloom and Amanda Seyfried. It girl out, it girl in? Well, Mia's a much better actress than Amanda, so the movie was undoubtedly served well by the cast shuffling.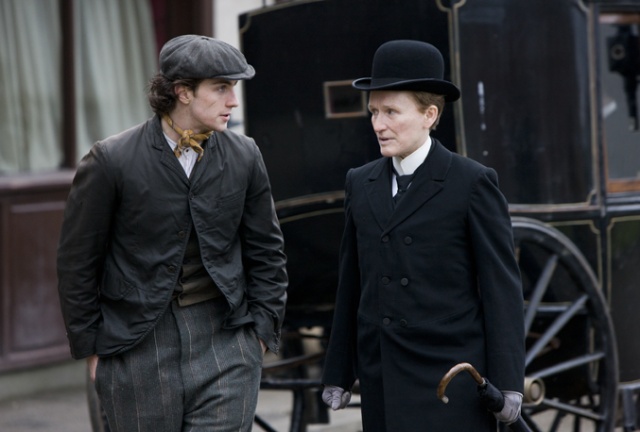 As mentioned above, Glenn is receiving much praise for her take on the role. As for the movie itself? Not so much:
[I]t doesn't hurt that Close (a five time nominee in the '80s) spent nearly 30 years trying to line up a chance to repeat her gender-bending off-Broadway role in a film for which she is credited as co-writer and co-producer. She may be (sadly) a bit too old for the role and there will be considerable debate about whether she actually passes as a man — she looks alarmingly like Conan O'Brien from some angles.

But she sure gives a powerhouse performance as an emotionally repressed woman who is forced to work as a hotel butler to survive in 19th century Ireland — and is undone when she falls in love with another woman.

I was even more impressed, though, by Janet McTeer as another faux man whose path Albert passes — a much more flamboyant and swaggering character who doesn't suffer from Albert's inner torment and is comfortable enough in her role to have married another woman.

"Albert Nobbs" has a rather claustrophic feel that, to a point, suits the story. The director, Rodrigo Garcia, is far better with actors (he's done his best work for TV shows like "Six Feet Under" and "In Treatment") than as a big-screen visual stylist.

Though sure to be embraced by the GLBT community and some feminists, it's hardly a crowd pleaser.
[From NY Post]
Since this movie was literally decades in the making for Glenn Close, it truly sounds like a labor of love for her. Does she pull off playing a man in the trailer? Well, there's truly something "off" from the moment one spots Drag Glenn in motion, but that's sort of the point. While this movie won't be a blockbuster by any stretch, it will certainly receive a lot of love from critics and on the indie circult, and I definitely plan on watching it too.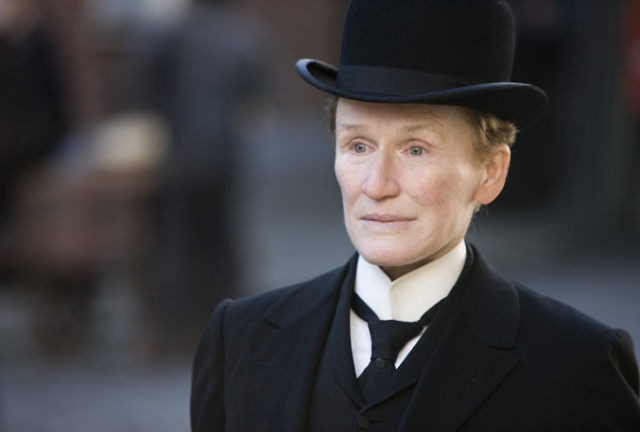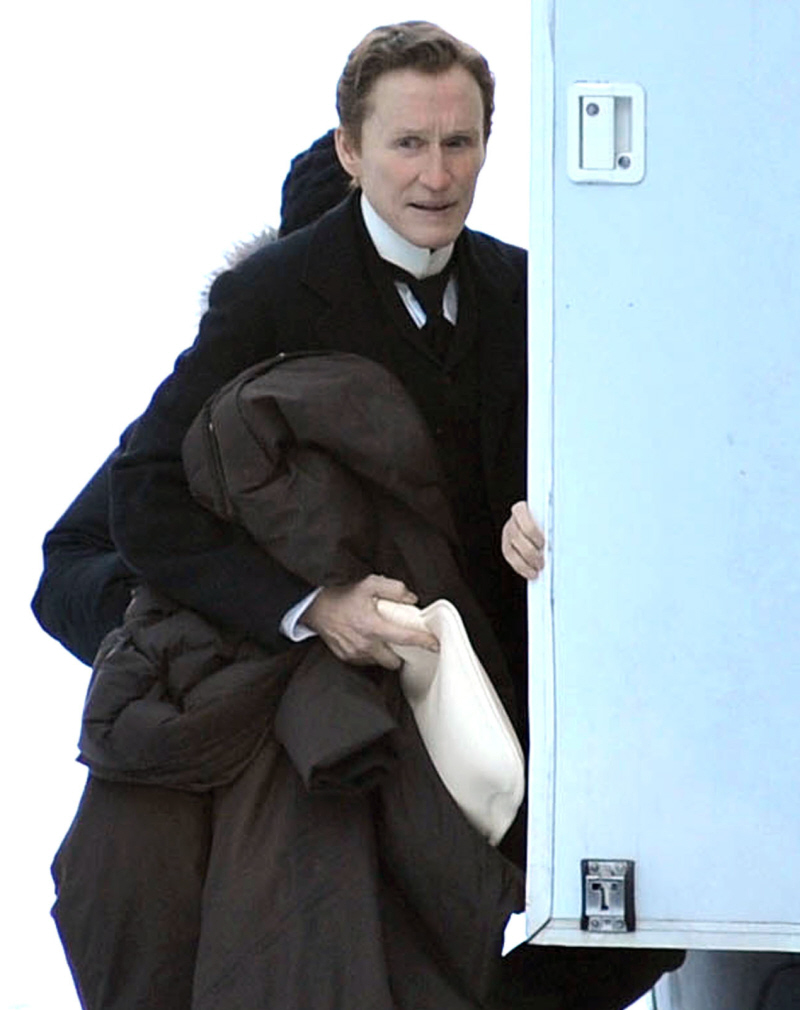 Photos courtesy of AllMoviePhoto and WENN