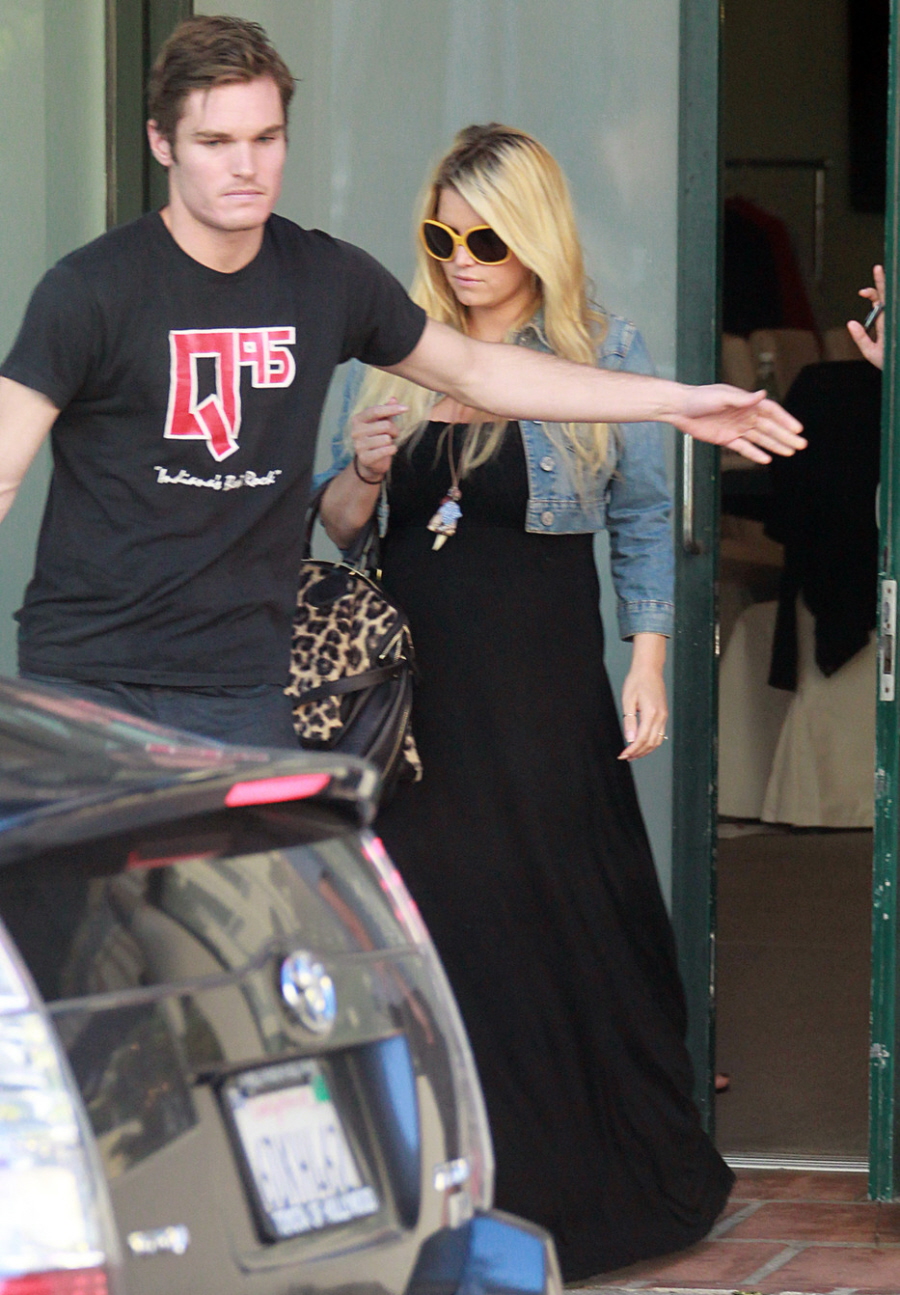 I don't have much to add to the headline. These are some new photos of Jessica Simpson in a maxi dress, looking various stages of pregnant depending on the angle and the wind gusts. I'm almost positive that she's knocked up, and I'm almost positive that she's got a bigger, more natural baby bump than Beyonce. I don't know what Jessica is waiting for as far as announcing the damn thing. She must be past her first trimester by now, right?
There are blind items suggesting that Jessica is trying to negotiate her way onto a People (or maybe Us Weekly) cover with the announcement, and Radar says that she's already telling friends and family that she's knocked up. She's apparently been off the booze for months too. Radar also reports, "It's still early in the pregnancy, and Jessica has decided to wait before sharing her happiness with her fans." I have to admit… I'm a little bit proud of her for keeping it so low-key. She hasn't said a damn thing. Neither has her dad! Could it be that she's not trying to negotiate anything, she just doesn't want to make her announcement all Beyonce-like?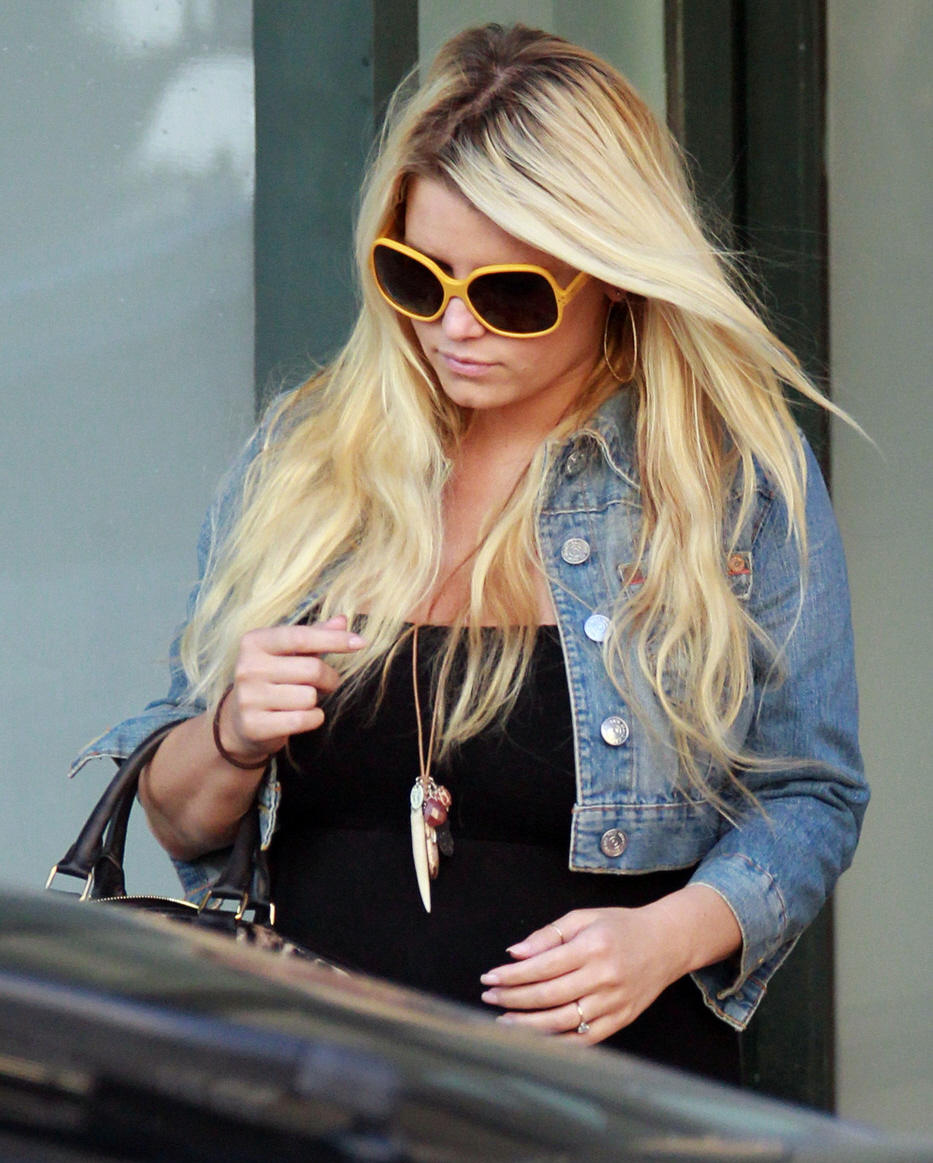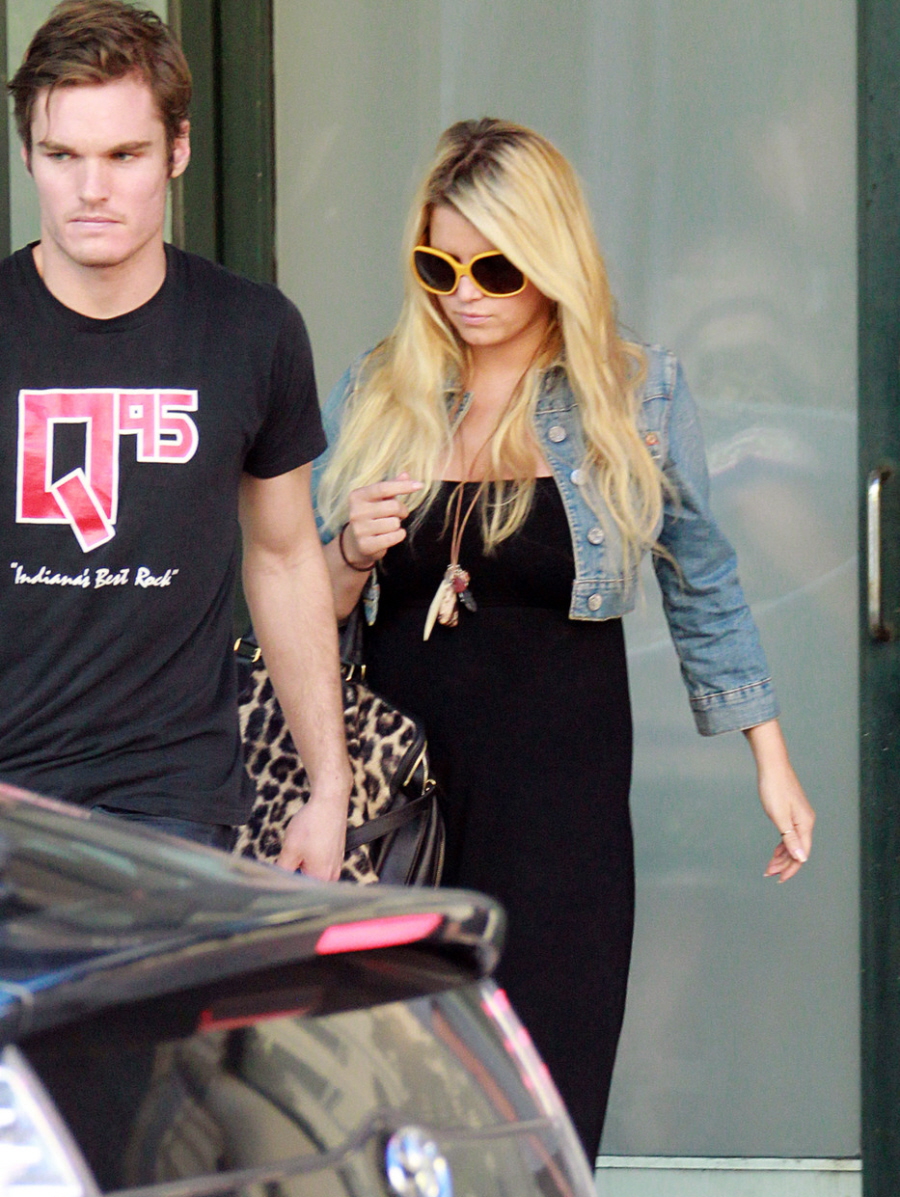 Photos courtesy of Pacific Coast News.