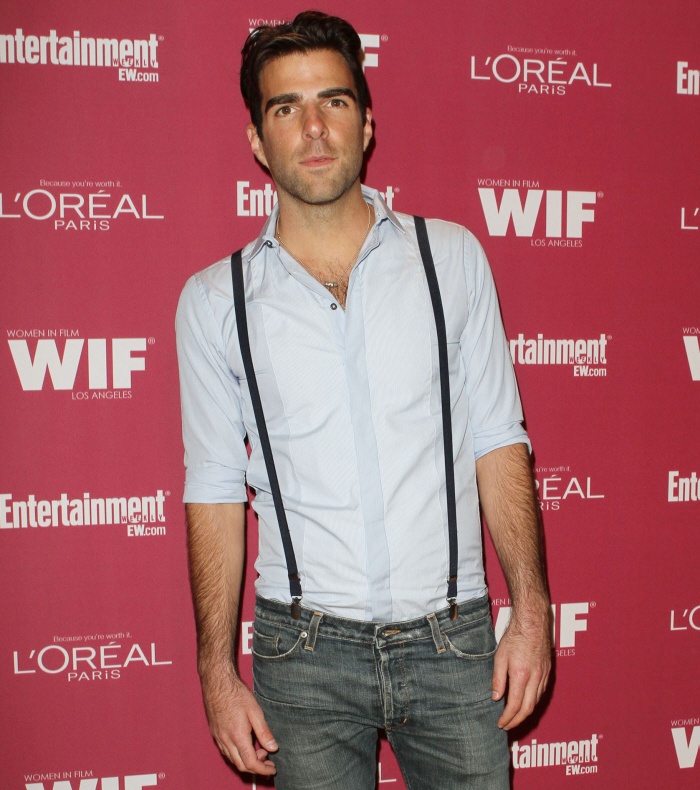 Zachary Quinto is gay. That's basically all I have to say, really. It's not particularly shocking – it's been widely known amongst people who pay even a passing interesting in gossip about Quinto. But, he's never confirmed or denied anything about his sexuality until this interview with New York Magazine's Vulture column. Quinto was discussing his eight-months-long job on the Broadway play Angels in America (but the interview is promotion for Margin Call).
Vulture: You lived here when you did the play Angels in America, right?
Quinto: I was here for a year. We did Margin Call, I wrapped Margin Call, I started rehearsals for Angels in America two days later. It was incredible. It was the most challenging thing I've ever done as an actor. And the most rewarding, hands-down. I had not been on stage in six years and so for me to do my first play in New York and to have it be this epic masterwork that, you know, went right to the heart of so many matters that were and still are circulating both in society and in my life personally, it was an enormously rewarding and terrifying journey for sure.

Vulture: What was terrifying?
Quinto: Just the sheer scale of the play to begin with. And then I just think revisiting that work and revisiting the themes of that work at a time when the political and social climate of the country is shifting so dramatically and so irreversibly, to really come up against the echoes of that hatred and that bigotry and that fear that still exists in our culture, just in a different context now — you know, I feel it was just a really interesting exploration for me.

Doing that play made me realize how fortunate I am to have been born when I was born. And to not have to witness the decimation of an entire generation of amazingly talented and otherwise vital men. And at the same time, as a gay man, it made me feel like I — there's still so much work to be done. There's still so many things that need to be looked at and addressed. The undercurrent of that fear and that, you know, insidiousness still is swarming. It's still all around us. To revisit that world at all, it took a toll on me. It definitely was an incredible experience but it was really daunting at times.
[From New York Magazine]
I think that's one of the better ways for an actor to announce to the world that he or she is gay. Just drop it in an interview like it's nothing. I should note one minor little thing – it's interesting that Quinto gave the confirmation to New York Magazine, because last year that was the same media outlet that tried unsuccessfully to interview him, and Quinto whipped out his bitch over a question about ice cream. Maybe this was his way of making friends with a media outlet that he mistreated.
As far as his sexuality – I'm glad that he's out of the closet now, and something tells me that ladies are still going to adore him. When we were doing HGFs, he always got a lot of requests from you Trekkie bitches.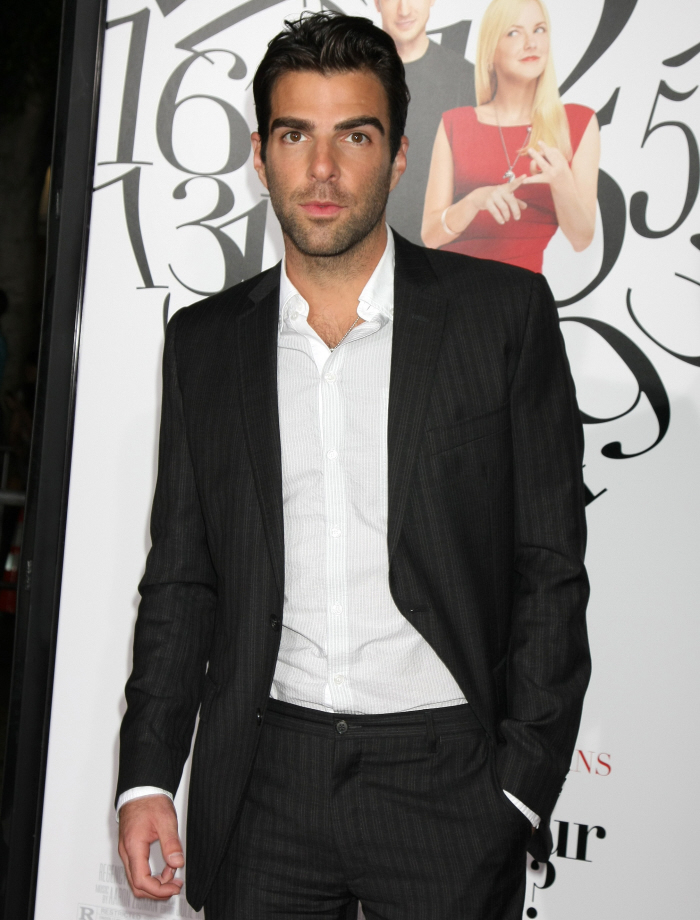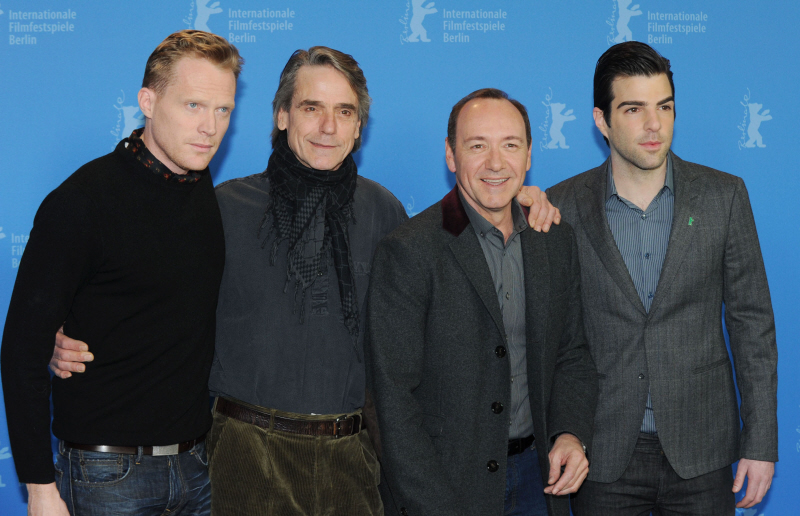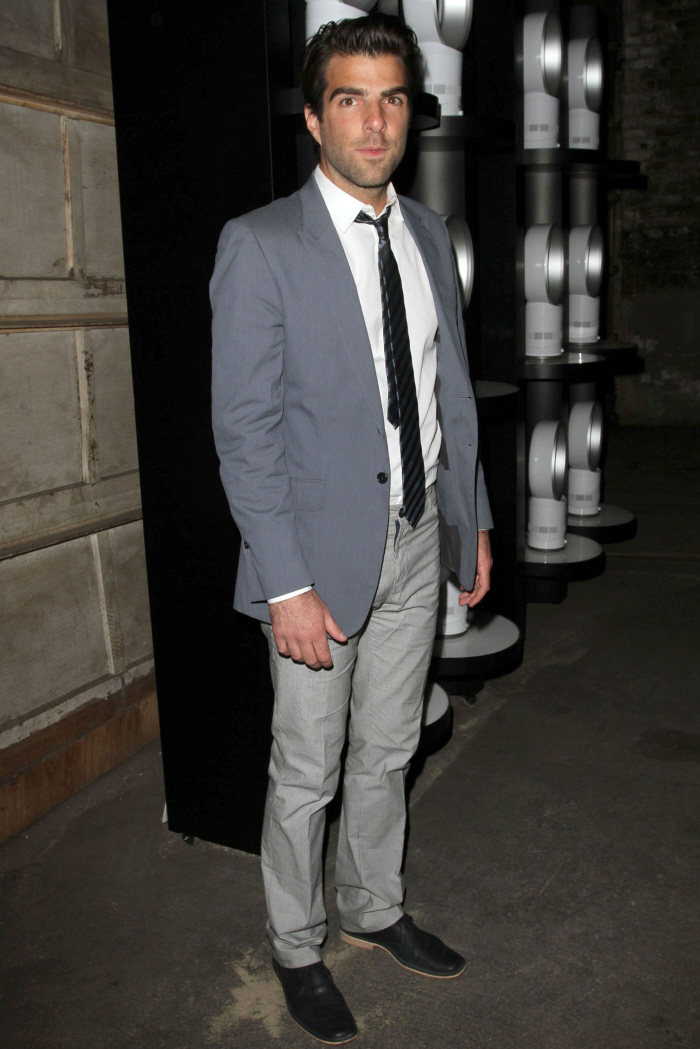 Photos courtesy of WENN.