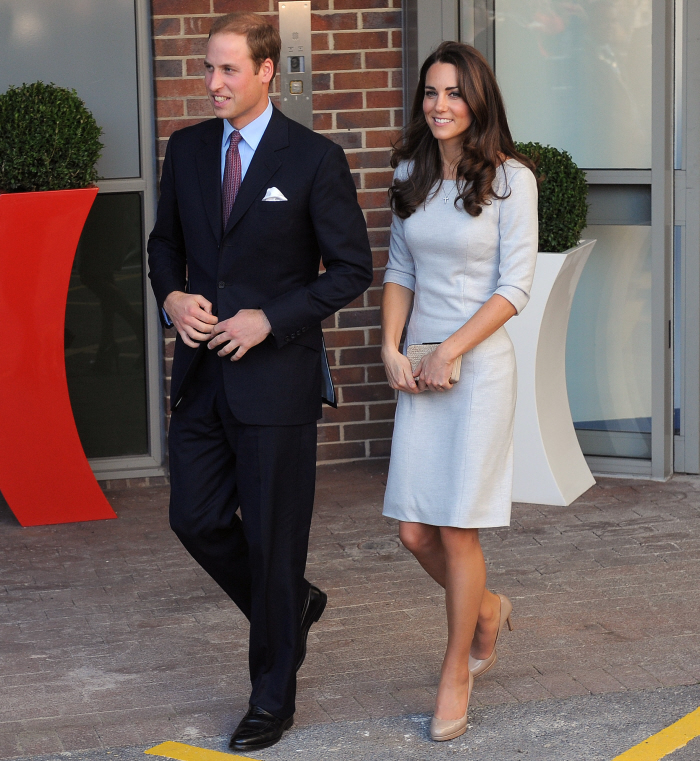 A few weeks ago, Duchess Kate and Prince William opened up a children's cancer unit at the Royal Marsden Hospital in London. It was a big event, considering Kate's royal duties have been overwhelmingly "light" and she hadn't done a public event in more than a month. She looked very pretty in a cream dress and she and William unveiled a plaque and they met with some of the sick kids who would (sadly) be needing the new cancer ward. There were some photos of Kate looking engaged with the kids (you can see some here) and it gave people hope that Kate will be able to meet some of the expectations being thrust upon her to become the next "People's Princess". Personally, I thought William look more engaged and interested in the kids, and Kate, like always, was just following his lead.
Anyway, it seems that after the royal trip, Kate wrote a letter to one of the children she met, and the child's father released the letter to the public. There's a low-res image/copy below: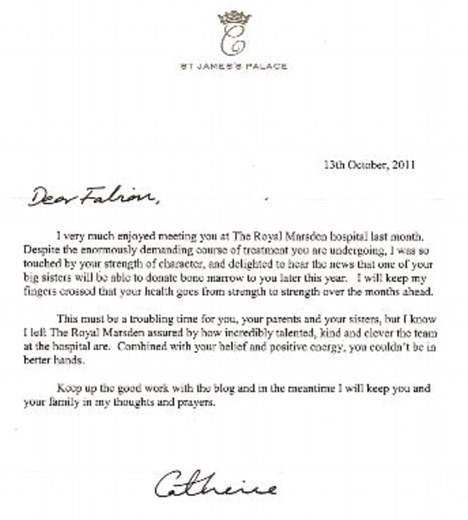 It's interesting that the text is typed, right? Do you think Kate typed it up, or do you think it was actually written by someone else and Kate just signed it? I'm just saying – several royals write their own letters, in longhand. Princess Diana wrote in longhand. I'm just sayin'. Here's more:
After visiting the children's cancer unit at the Royal Marsden Hospital with Prince William last month, the Duchess of Cambridge has sent a heartfelt letter to a patient she met there.

Fabian Bate, 9, received a personal note – written on St. James Palace letterhead and dated Oct. 13 – from Kate on Friday, and posted it on his blog.

"I was so touched by your strength of character," the Duchess writes. "I will keep my fingers crossed that your health goes from strength to strength."

Writing she will keep the boy, who has leukemia, and his parents in her "thoughts and prayers," Kate praises the work of the hospital and Fabian's "belief and positive energy."

"For us as a family it was a massive boost to know that we have someone at Kate's level sharing our journey," Fabian's father, Darrell Bate, 49, tells PEOPLE. "The thought that someone in her position would take that personal interest is a real hope-builder."

The letter arrived at the Bate household on Friday, just as Fabian returned home from an eight-day stay at the hospital. "It came special delivery with the Buckingham Palace postmark," Darrell said. "We realized it wasn't the average tax bill!"

Meeting Kate and receiving her letter was "a good distraction" for Fabian, his dad says. "This is something to talk about with our family and friends," he says. "It's a real morale booster and it was really quite personalized to him and he has something to cherish for years to come."

Fabian, who was first diagnosed with leukemia in 2006, relapsed earlier this year. A test this week will determine whether he'll be ready as early as December to receive a bone-marrow transplant from one of two sisters who've been found to be a perfect match.

"If [Kate] is going to take the trouble to follow our little family situation with everything else going on in the world, it makes Fabian feel special," his father says. "It gives him a bit more fight to be honest."
[From People]
It was nice of Kate to write to one of the kids (or order her press secretary to write up a letter for her to sign). I'll stop being negative! It was a good thing, the end. I'm sure the kid appreciates it and his family will probably frame the letter.
In other Will & Kate news, Prime Minister David Cameron has a plot to, at long last, modernize one part of the monarchy. Cameron is proposing a change to rules of succession, so that if Will and Kate's first born child is a daughter, that daughter will automatically take the throne after her father. As it stands now, if Kate's firstborn was a girl, she would have to keep trying for a boy, and if it didn't happen… then Prince Harry would be next in line to the throne…? Is that the way it works? I think, maybe. Anyway, the Queen is backing Cameron's plan, and it's pretty likely that it will go through. Which means… if Kate and Will have a girl and they name that girl Diana (you know they will), there will be a Queen Diana on the throne. For real.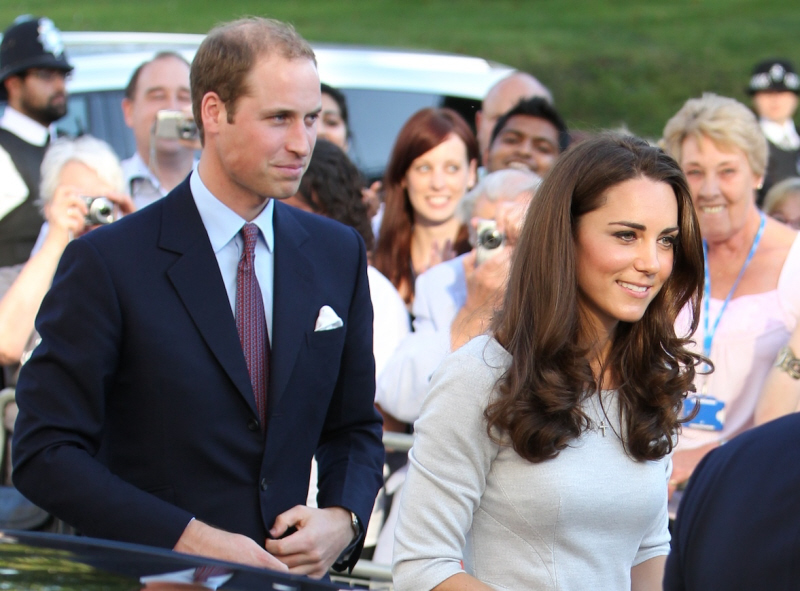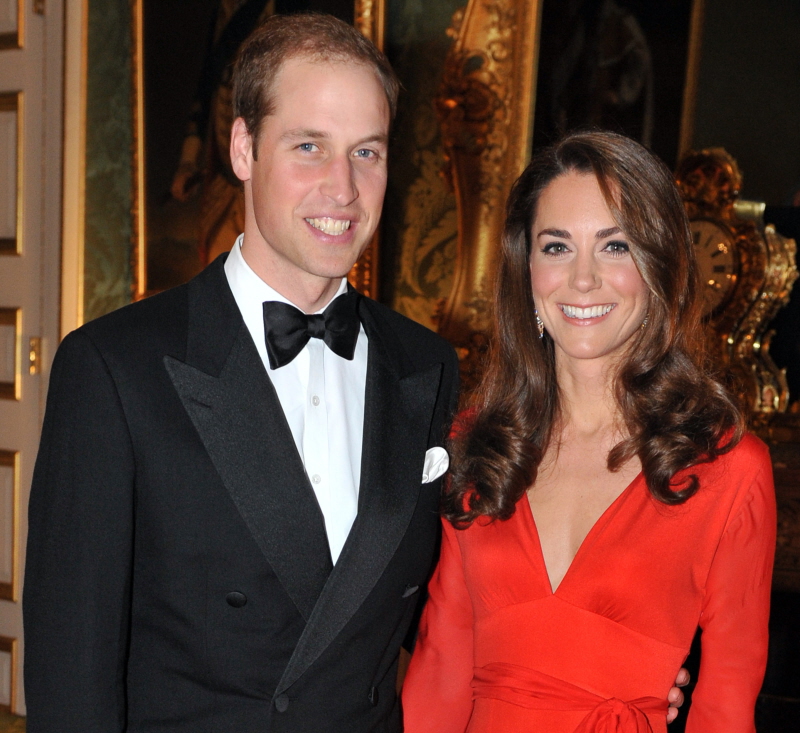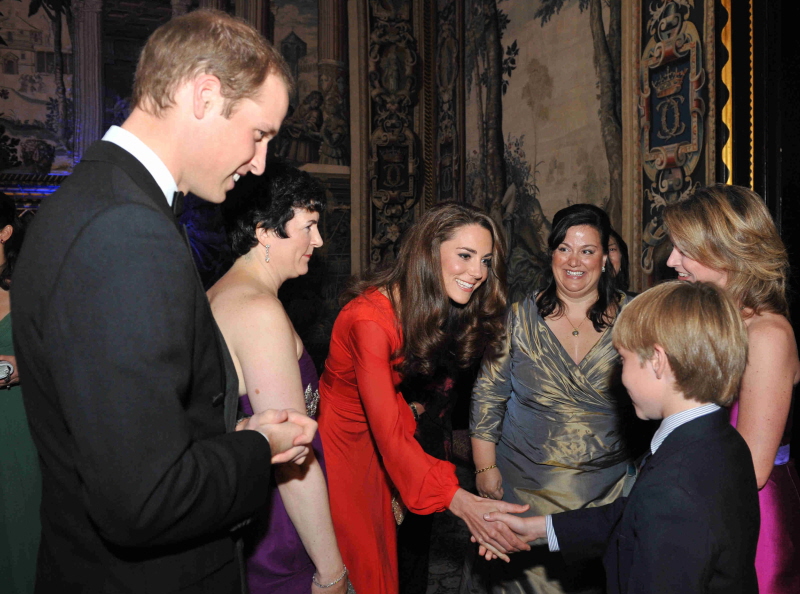 Photos courtesy of WENN & Fame.