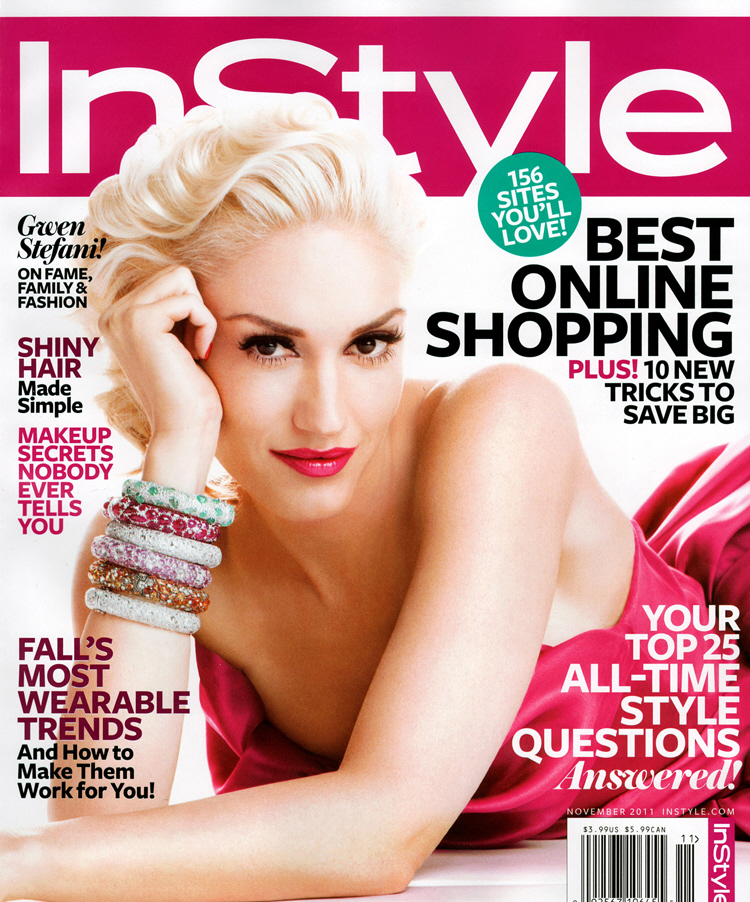 I could have sworn that Gwen Stefani was just recently the cover girl for InStyle, but I must have hallucinated that. She's the magazine's November cover girl, and surprisingly enough, I kind of love the photo shoot. Usually I find InStyle's shoots too airbrushed and not really that stylish, but Gwen looks great here. As I was looking through the photos, I realized how crazy it is that she's 42. She's looked the same for more than a decade, and I think she could easily pass for a woman in her late 20s. Maybe it's all of the makeup. Maybe it's her youthful spirit. Maybe it's just great genes. Here are some highlights from the interview:
Gwen on being a mom: "Being a mother is probably the most challenging thing I do."

Gwen on finding balance: "At work I've learned how to delegate. You don't have to be on a ladder in a warehouse, micromanaging. You can be at home. And teamwork is also such a big part of marriage and parenting."

On making time for her sons: "The thing I'd like to do is enjoy these boys while they're young – so I don't regret I was working too much when they're big and don't want to cuddle with me anymore."

Her trademark blonde: "My hair color is L'Oréal, but I won't reveal the number. And I do my roots as often as Marilyn Monroe did hers. I'm serious. I found out."

The one time she went red: "Right after we came home from the first No Doubt tour I felt like I might get recognized, so I colored my hair red. And I hated it."

Her makeup: "The makeup goes on every day, even if I'm not going anywhere."
[From InStyle]
I always find it interesting that Gwen is so old-fashioned about "putting on her face" as we in the South say. My mother is just like that too – she will not leave the house without a full face of makeup (even when she's sick, even when she's going to the hospital) and it honestly doesn't make a bit of difference. She looks pretty much the same, with or without makeup. As for Gwen, I'm sure she does look different without "her face" on, but I suspect she looks even younger, honestly. Previously, Gwen has claimed: "I like to wear make-up for Gavin and I don't feel energized till I've put it on, then I'm ready to go." I think that's BS – she's not wearing makeup for Gavin, she's wearing it for herself.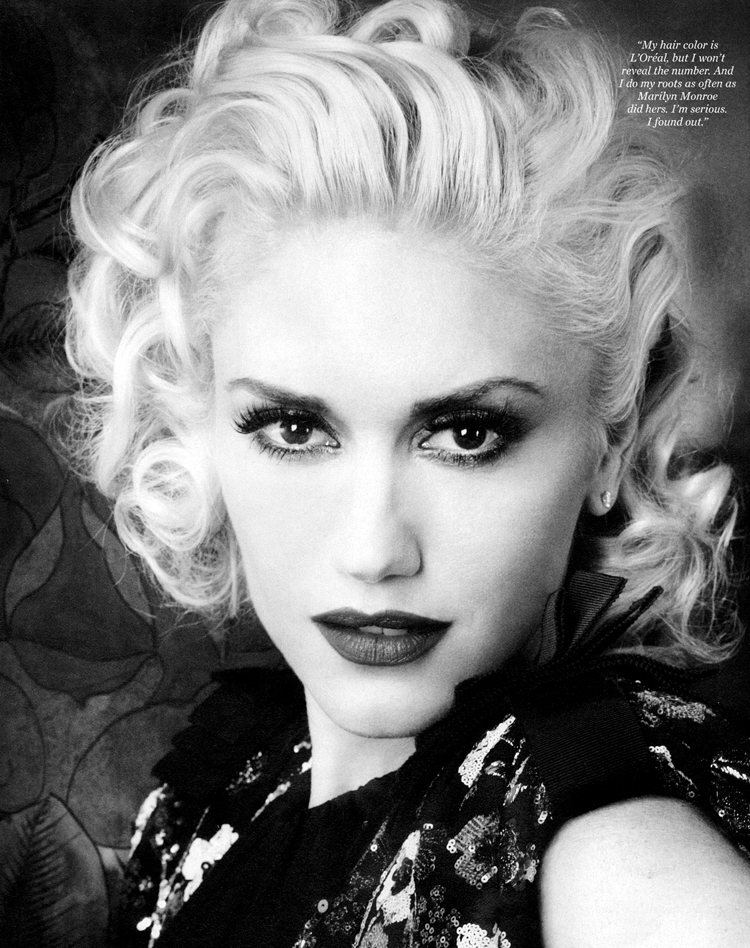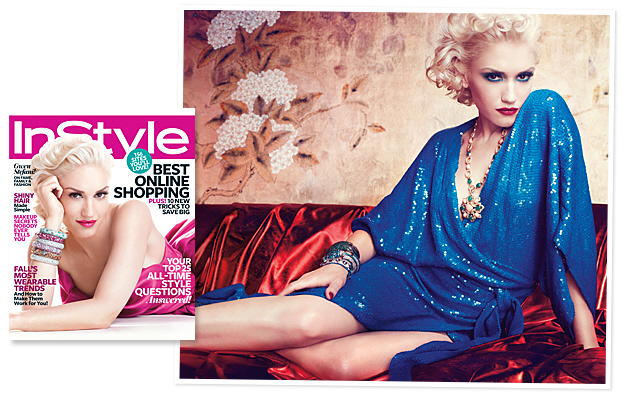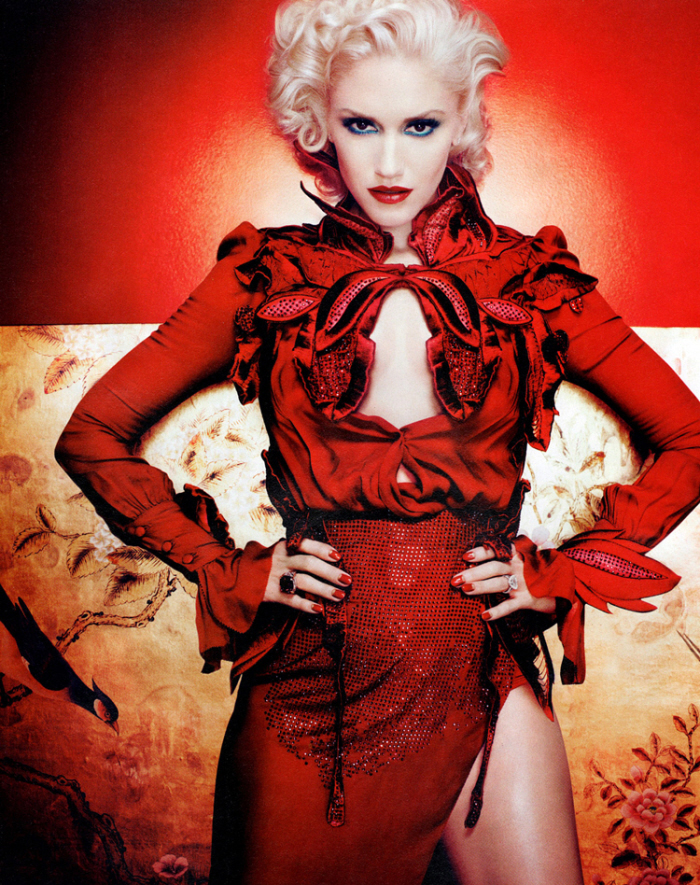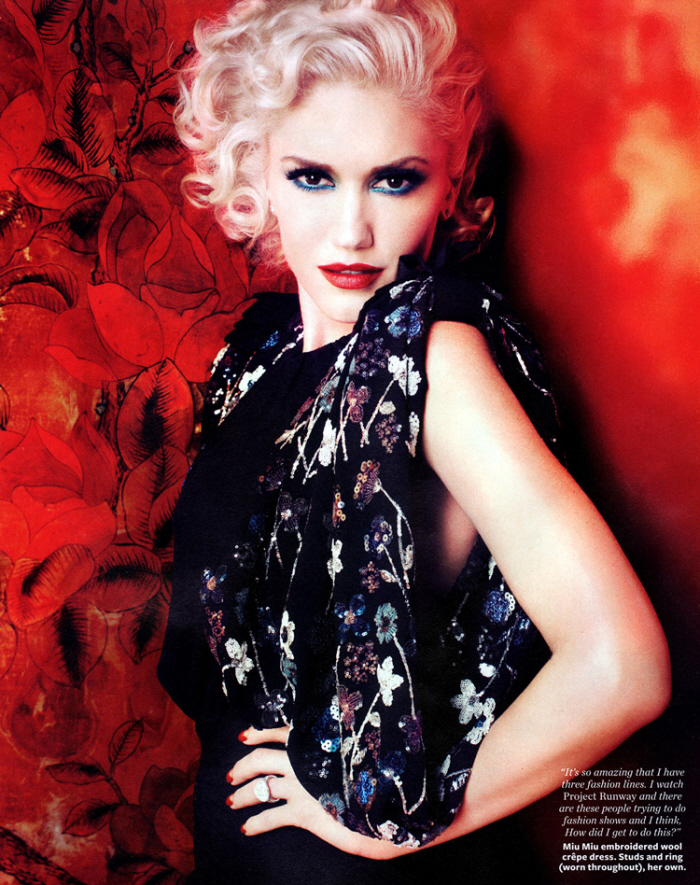 Photos courtesy of InStyle.